Based on a master plan by Pranlas Descours Architectes and Bruel Delmar, the redevelopment of Rives de la Haute Deûle area in Lille proposes various public spaces along the canal. This urban pattern extends through the different 'function-defined plots' (îlots) positioned on both banks along the green spaces. Such is the Îlot 13B, located on the south-eastern edge of the first completed sector of the development zone, overlooking the river canal and bordered by public roads.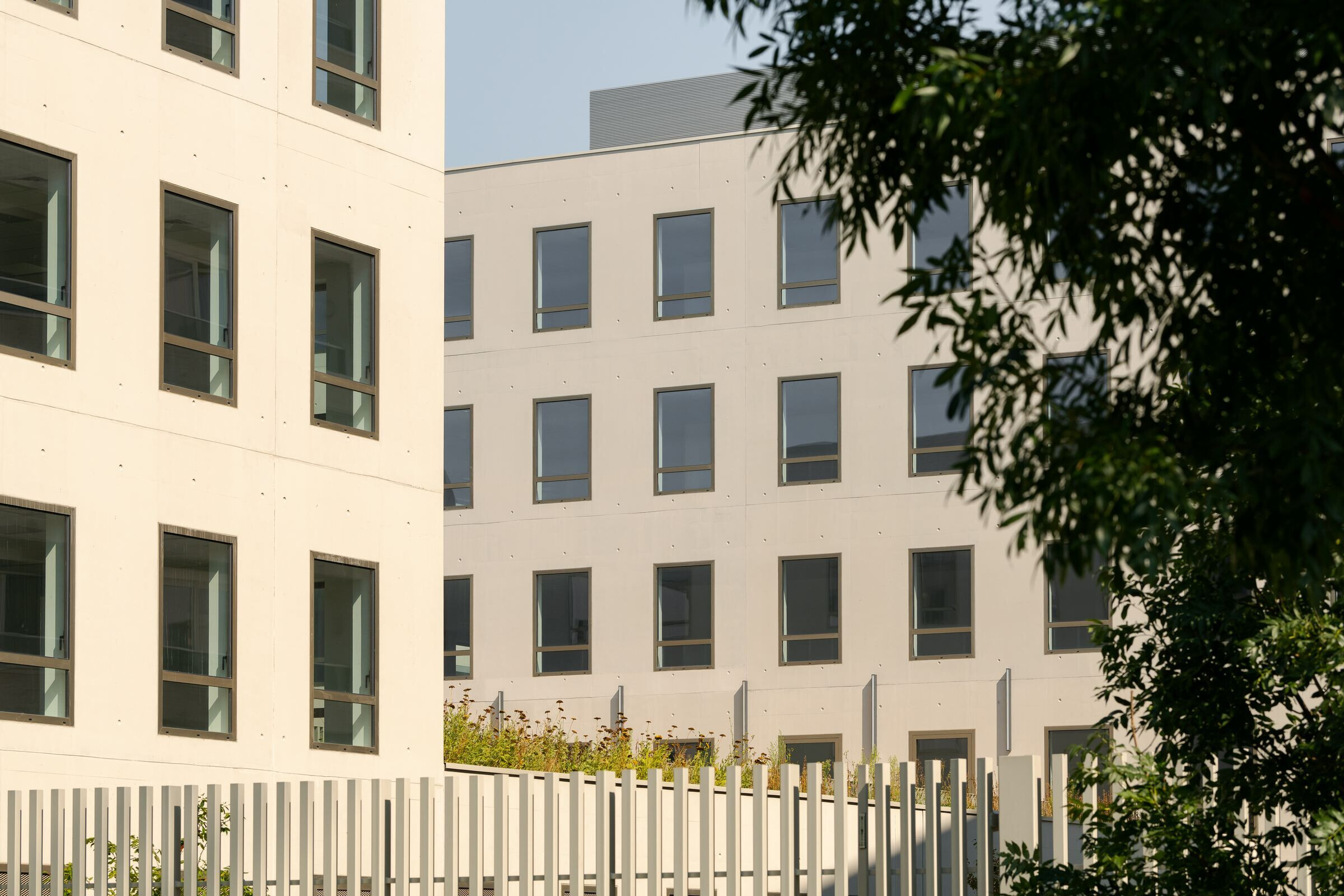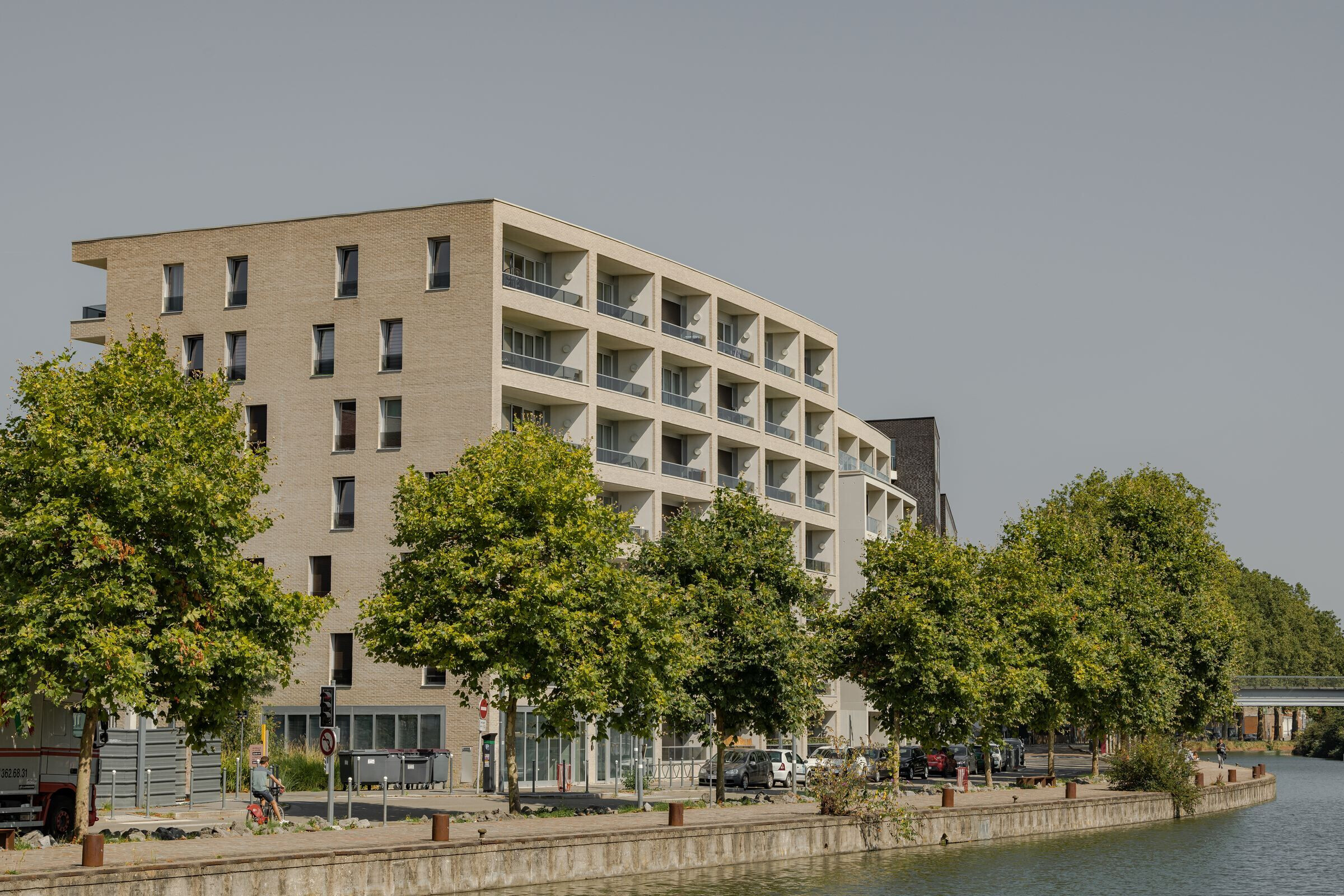 The complex functions according to mixed-use principles, assembling offices and housing within four buildings. The two residential buildings to the south of the site comprise housing units for rent (building A) and sale on the open market (B). They stand out with their beige brick facades curving along the canal line and protruding volumes, known as 'spines', which are a modern reinterpretation of industrial bay windows and provide each apartment with direct views over the Deûle.
There are two office buildings (C and D) on the northern side, offering extensive floorplans and flexible workplaces. Both buildings have been awarded 'good' BREEAM environmental certification for their energy performance.