Contemporary and traditional are combined in a stimulating and welcoming architectural space. Inspired by the balance of flavors that only the culinary art can achieve, we have invented and put together geometries, materials and lights to create a relaxing, warm, informal, at times playful atmosphere. After all, what is Architecture if not a game in which you can compose many different things to create emotion? The most intense flavor of the project for Impasto is not only in the articulation of the display structure, in the play of solid and glazed volumes of the counter or in the latticework of wall shelves that climbs up to the ceiling; it is above all in the transparency of the thin windows that enclose the laboratory, through which it is possible to see the work and dedication of people who have dedicated their lives to one of the most beautiful professions in the world. Impasto enjoys an outdoor space "protected" by some flower beds that we wanted to enhance with the inclusion of lush greenery and a simple but impressive lighting project. The interior is characterized by linear and essential elements that do not take away the scene from the real protagonists of the place, the products, but that manage to create a dynamic and engaging architectural background. Pastel colors guide the guest through the various functional areas and help create the perfect mood for a quick purchase, a break or a moment of conviviality.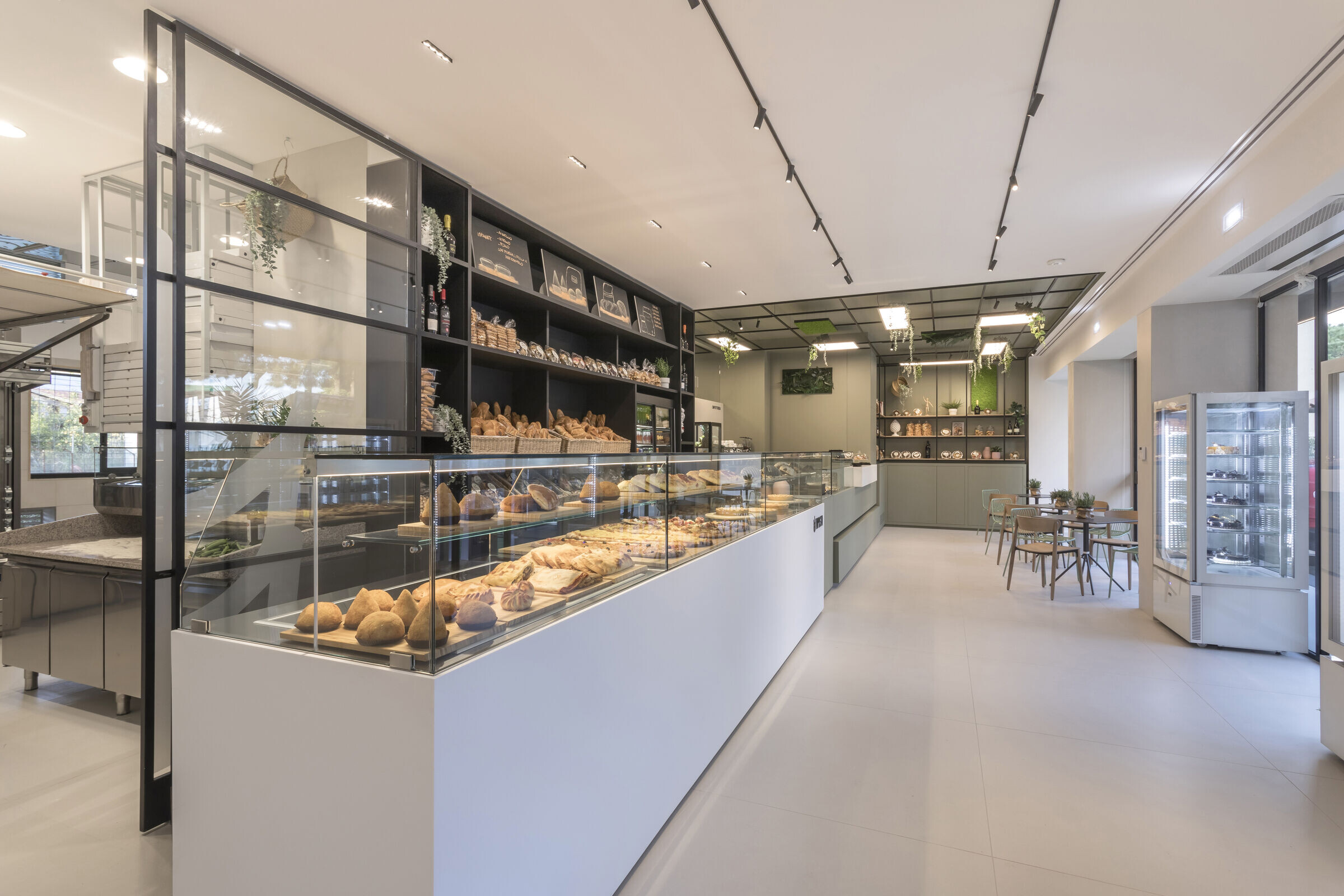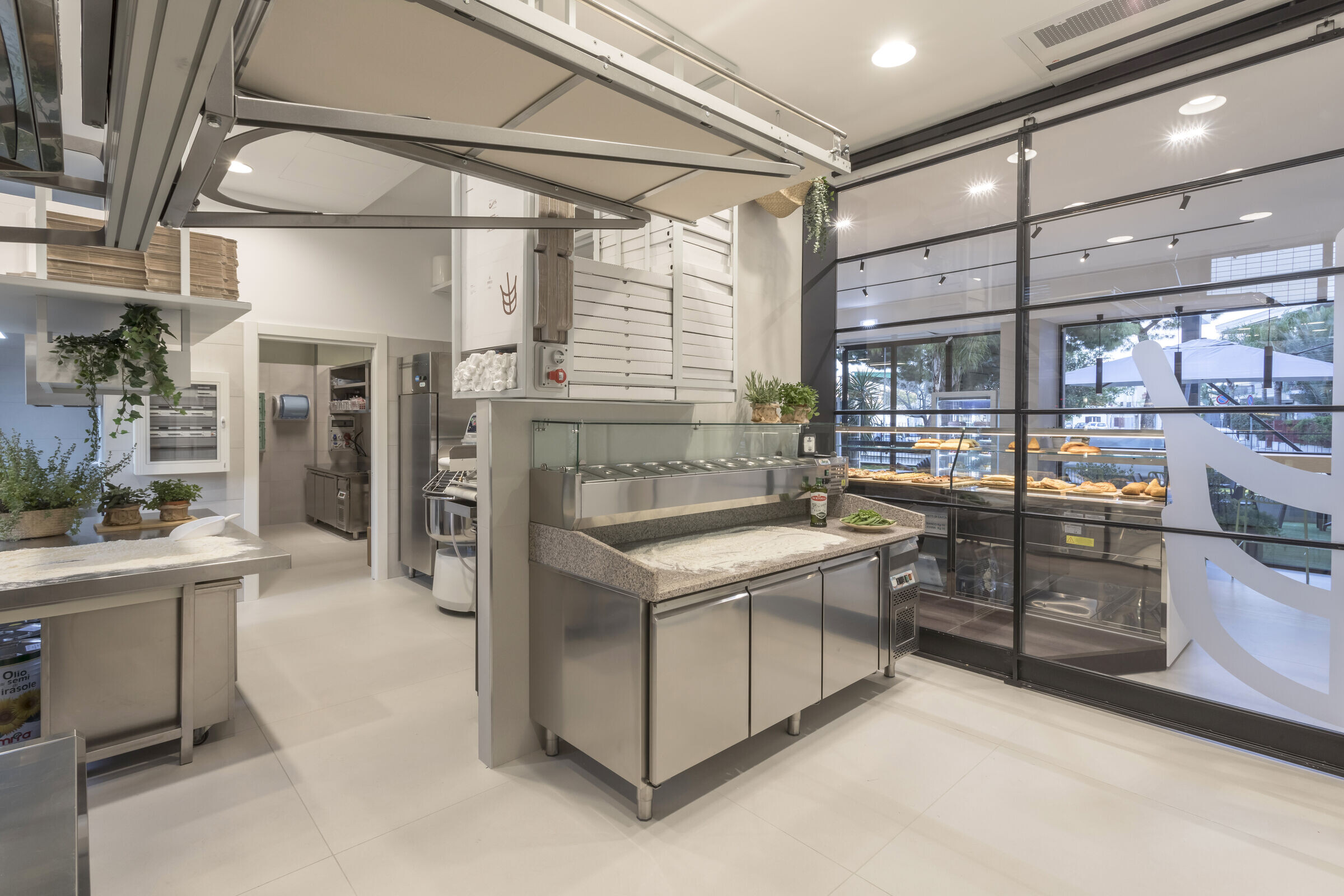 The main area is dedicated to resale, the bread stands out against the black and white, while a sage green guides us to the pastry shop and the bar. The geometric simplicity of the resale leaves room for a progressive breakdown of the counter into multiple staggered volumes and the appearance of a modular wall matrix that generates shelves, lamps and stabilized green panels. The toilets maintain the pastel colors of the rest of the room while the wood takes the form of shelves, furnishings and accessories.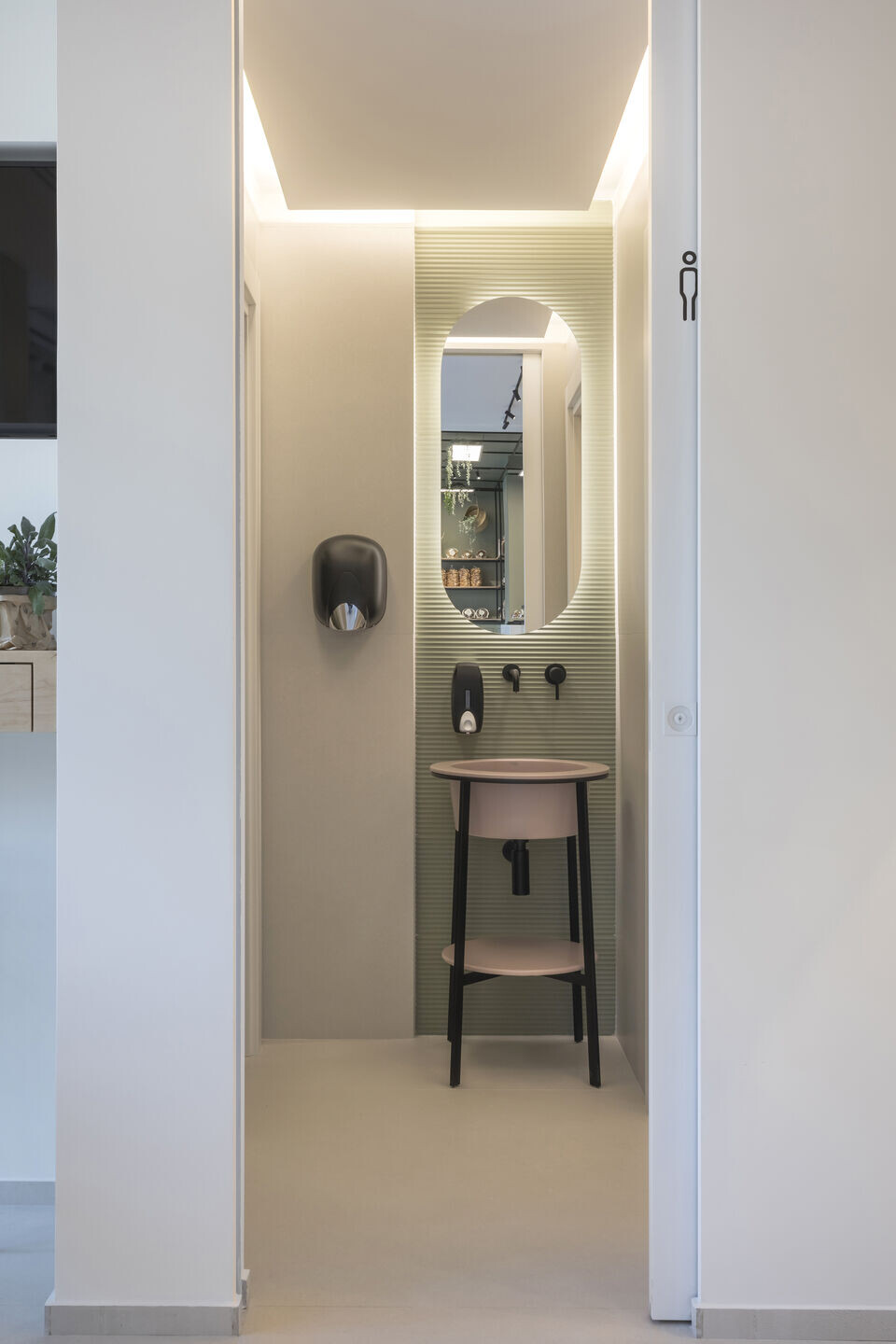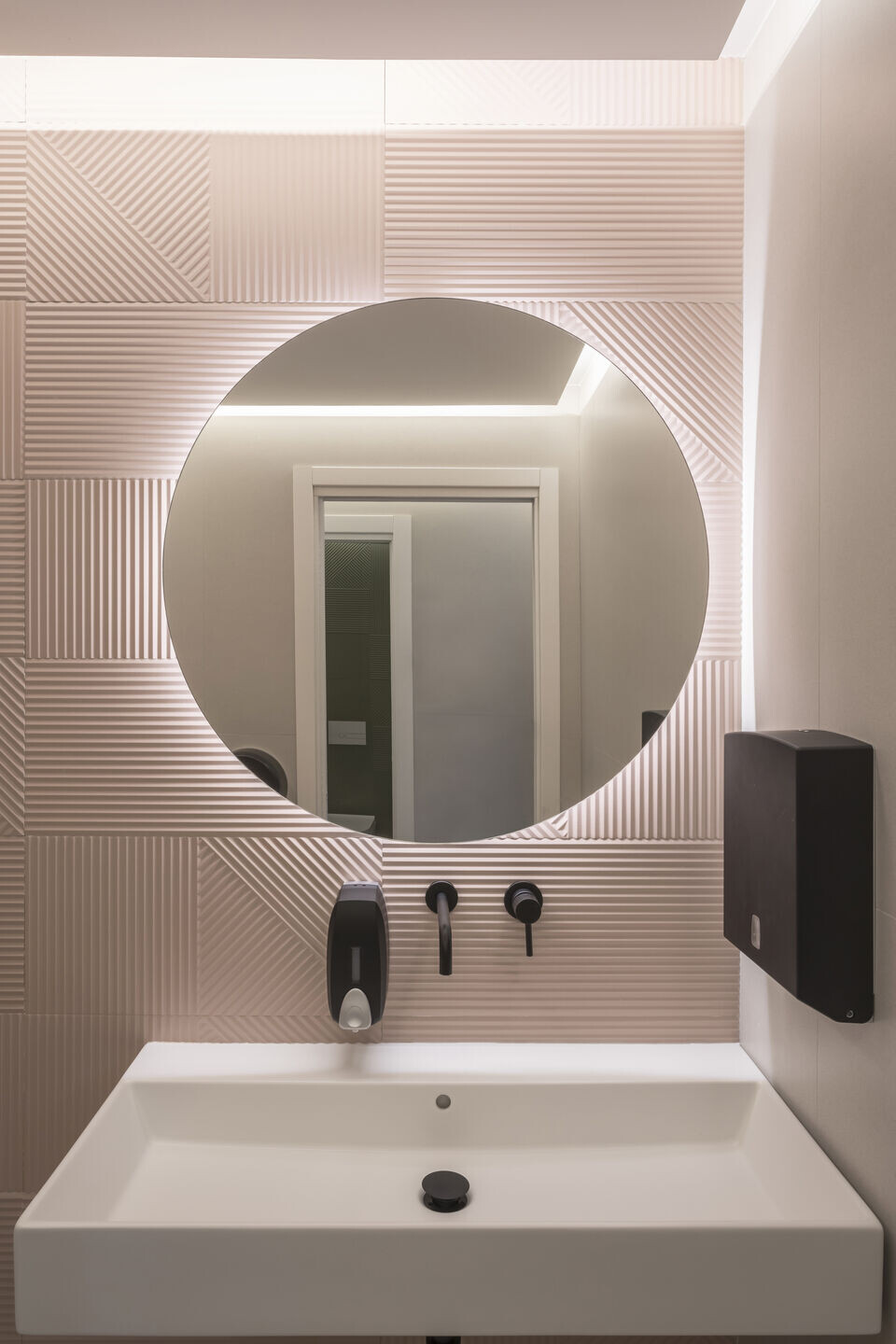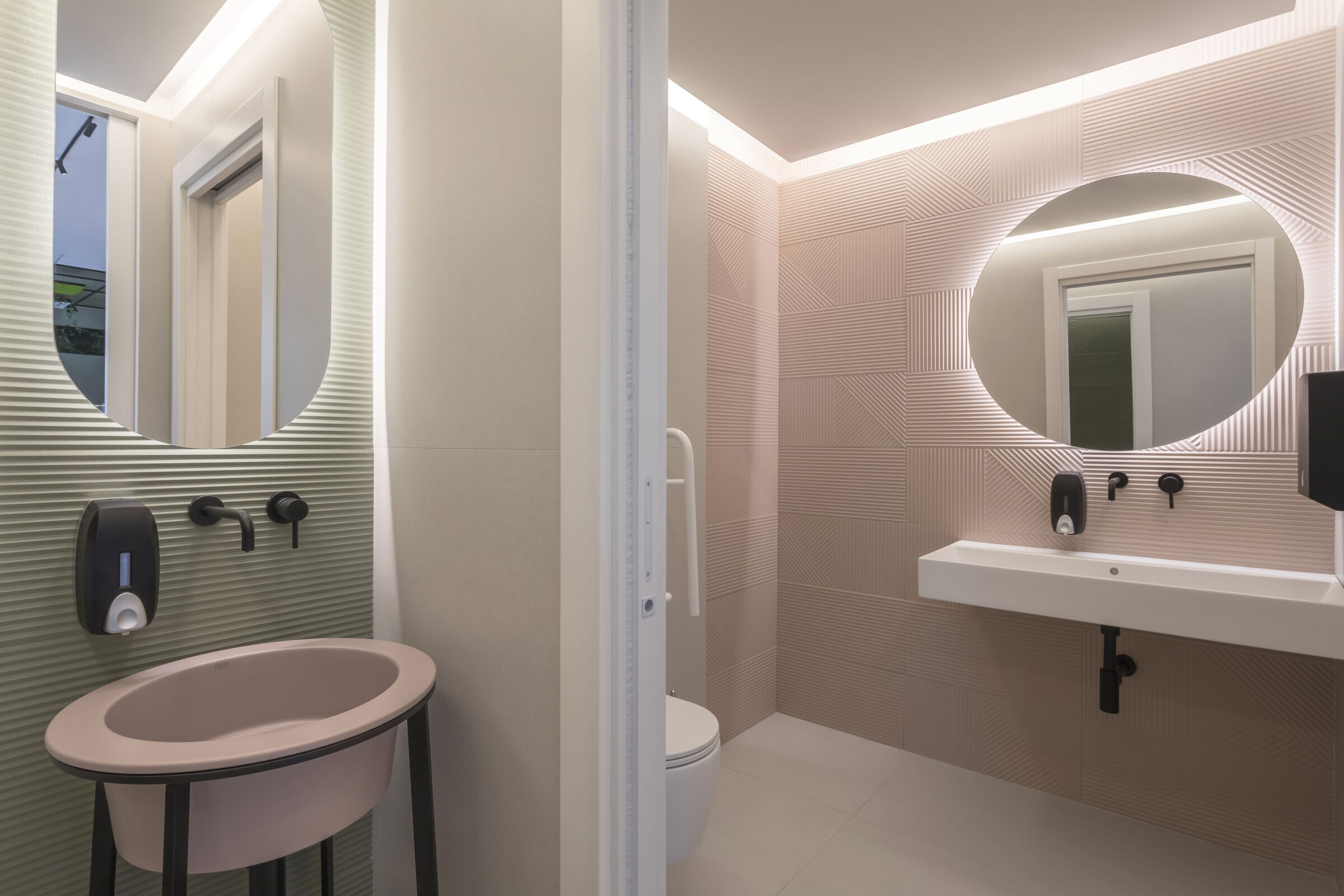 The lighting, markedly contemporary, is technicized in the form of track spotlights, luminous panels and spots, which marry very well with the artisanal, almost industrial character of the part dedicated to the laboratory, in which everything has been designed to the millimeter to optimize the supply chain. productive without neglecting aesthetics.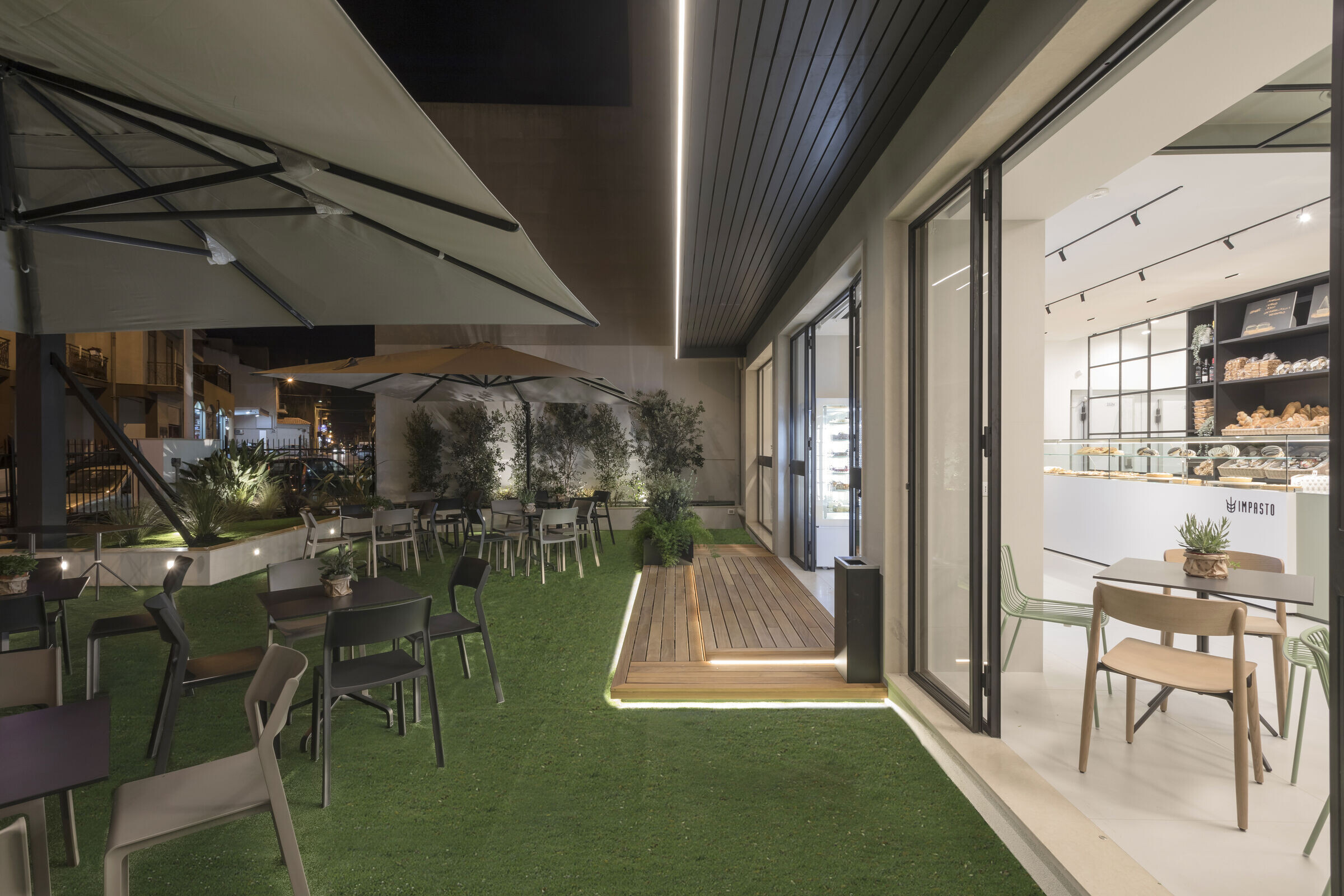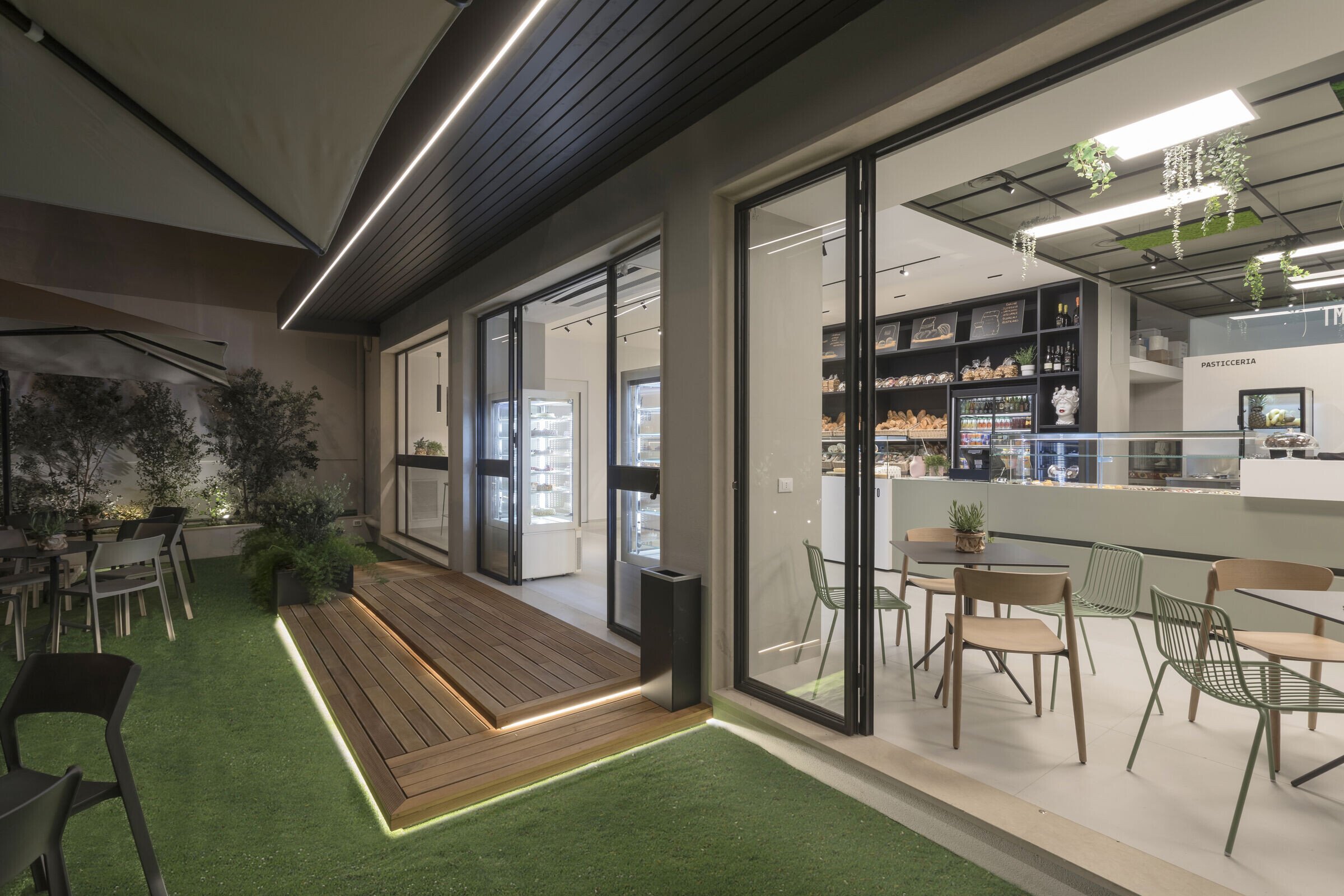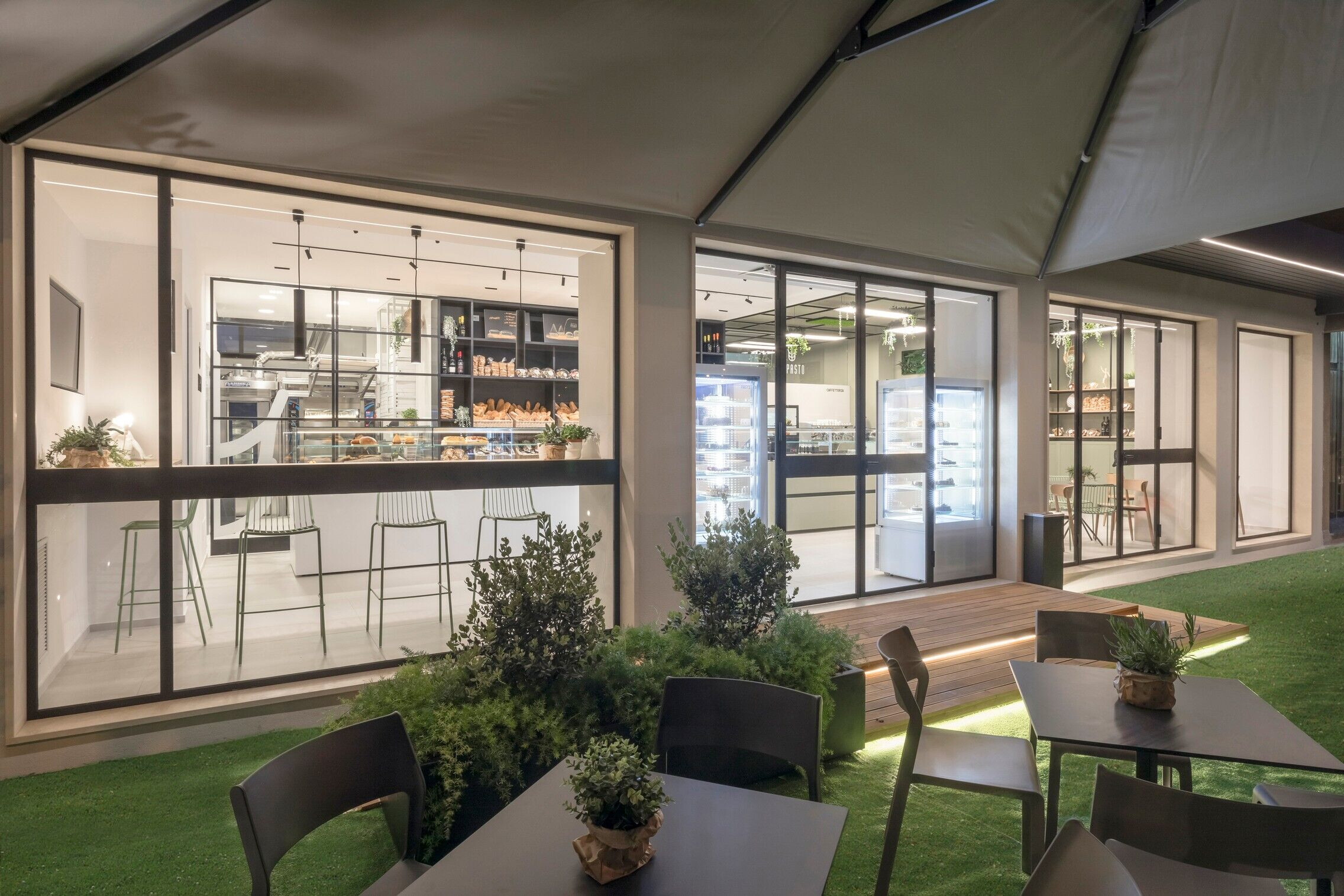 Team:
Architects: DFG Architetti
Collaborators: Architect Federico Biancu, Engineer Giuseppe Baglieri,Surveyor Gianluca Pendola
Photographer: Marcello Bocchieri