In 2020, Hürlemann was commissioned to design Implenia's new corporate headquarters to spatially reflect the company's recent culture change. To this end, various branches were brought together in the Ambassador House in Zurich Oerlikon. The vision was to create a space where the approximately 700 employees can live the company culture and enhance themselves and the projects in the process. "The challenge for us was to gradually introduce this big player in the Swiss construction industry to a new way of working – away from set structures towards a dynamic system", says Stephan Hürlemann.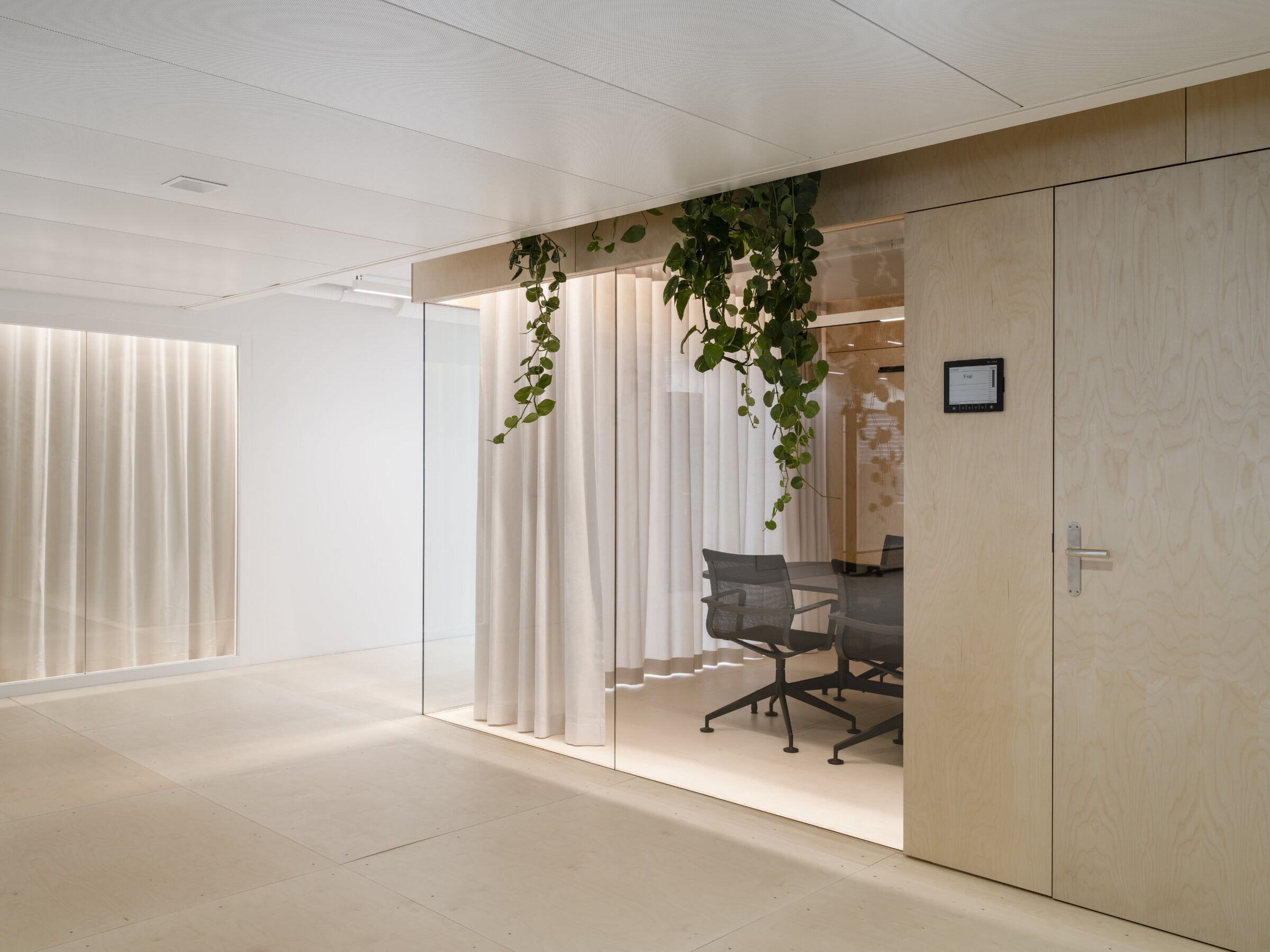 The result is an adaptable work environment that opens up new perspectives and meets individual needs. Flexible zones ofvaryingcharacter offer space for focused work, exchange and regeneration. The reception area is also a coffee bar. A central space on the entrance floor can be used for events in manifold ways. Numerous designs by Stephan Hürlemann, such as kitchen counters on castors, moveable stage elements or a storage-mobile, turn the rooms into inspiring spaces full of possibilities.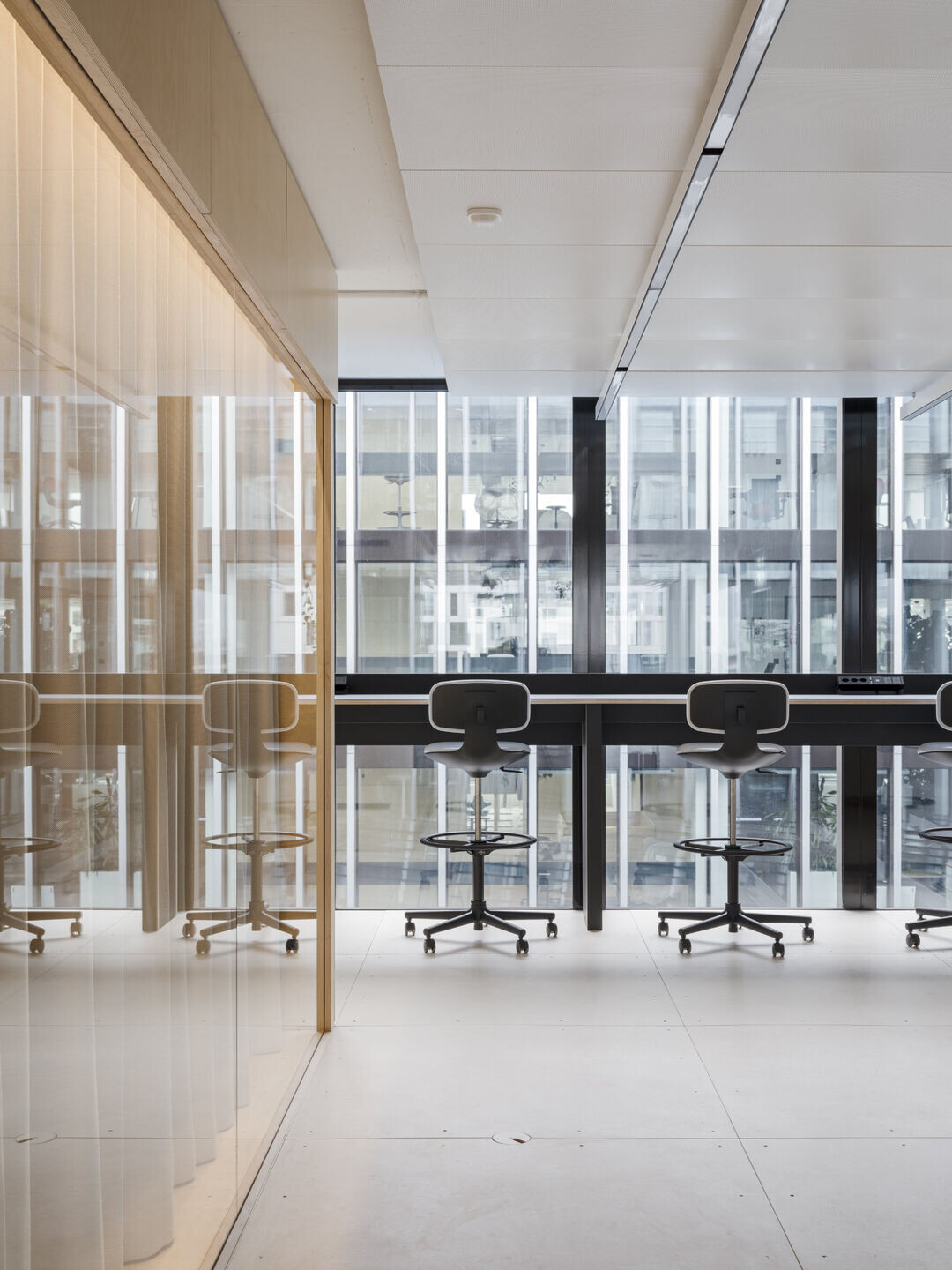 The spatial atmosphere is characterised by a wooden floor specifically developed by Hürlemann. The birch plywood panels can easily be replaced when worn and are 100% recyclable. The plants that hang from the ceiling and contribute to a better indoor climate are also in keeping with Implenia's commitment to sustainability. The staircase atrium at the centre of the headquarters is particularly symbolic.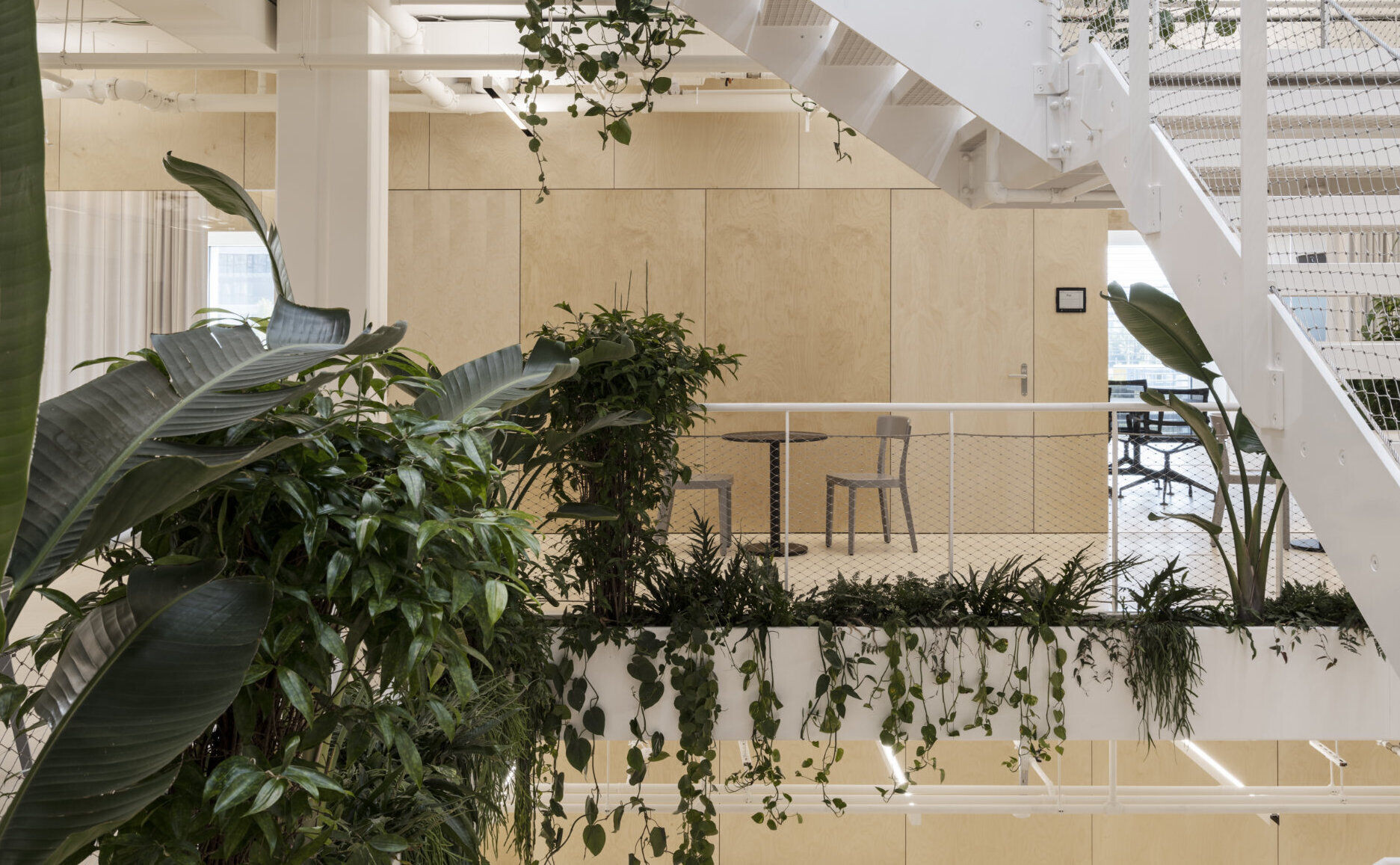 Framed by wild-growing plants, it connects and links the individual departments and employees with each other, embodying the name of the new headquarters "Implenia Connect".
Team:
Construction management: Implenia AG
Plantings: aplantis AG
Light planning: EBP Schweiz AG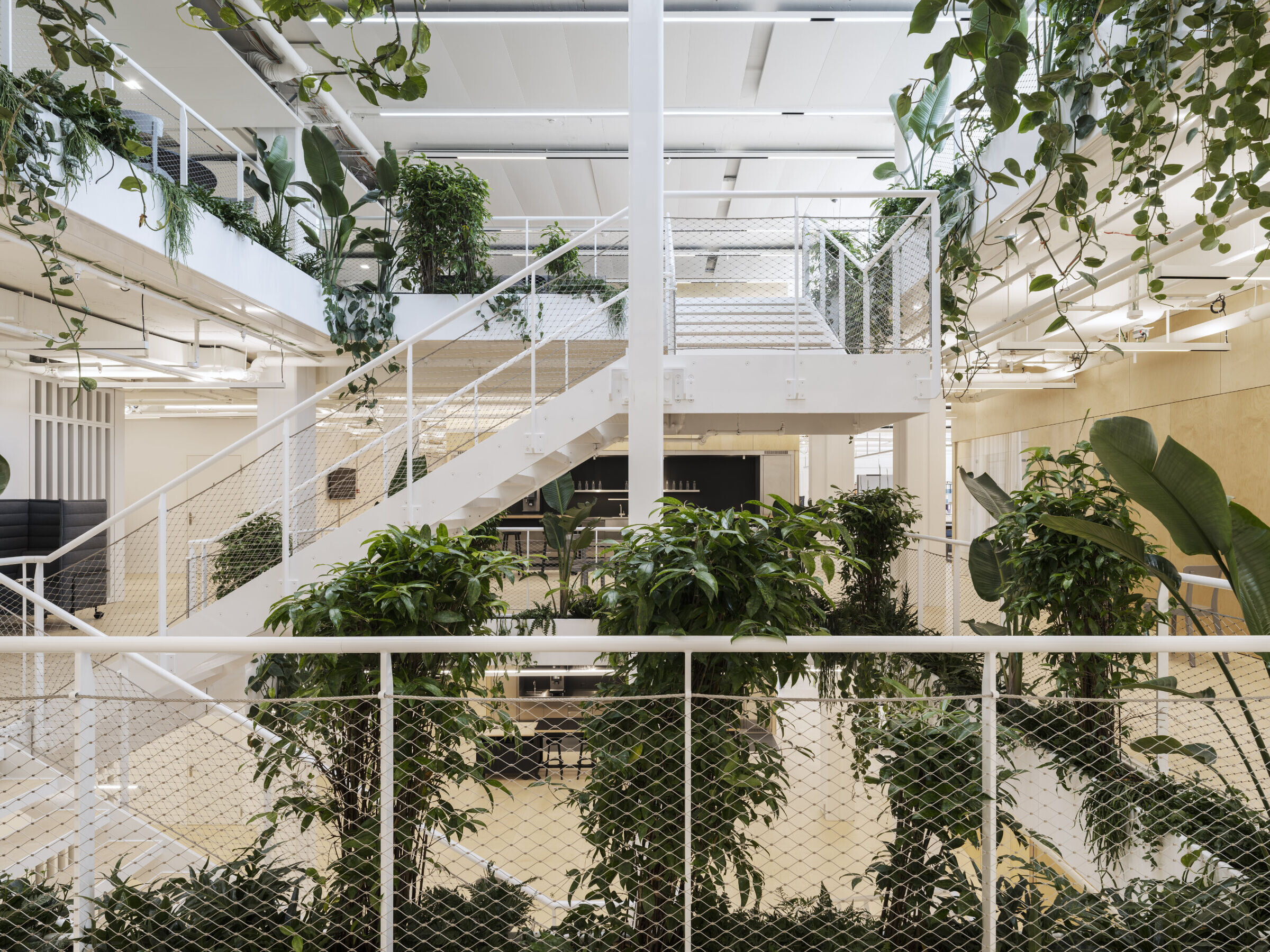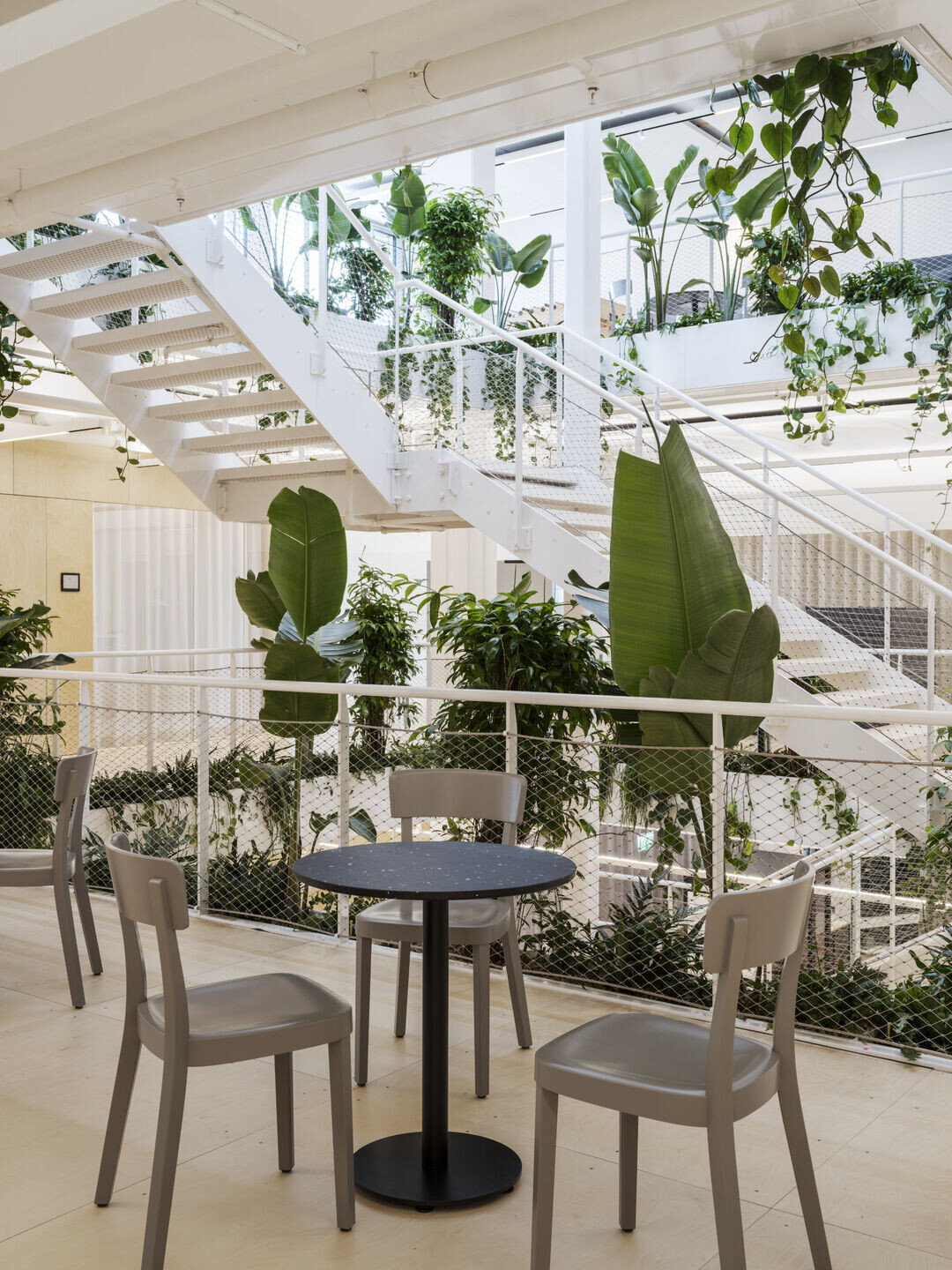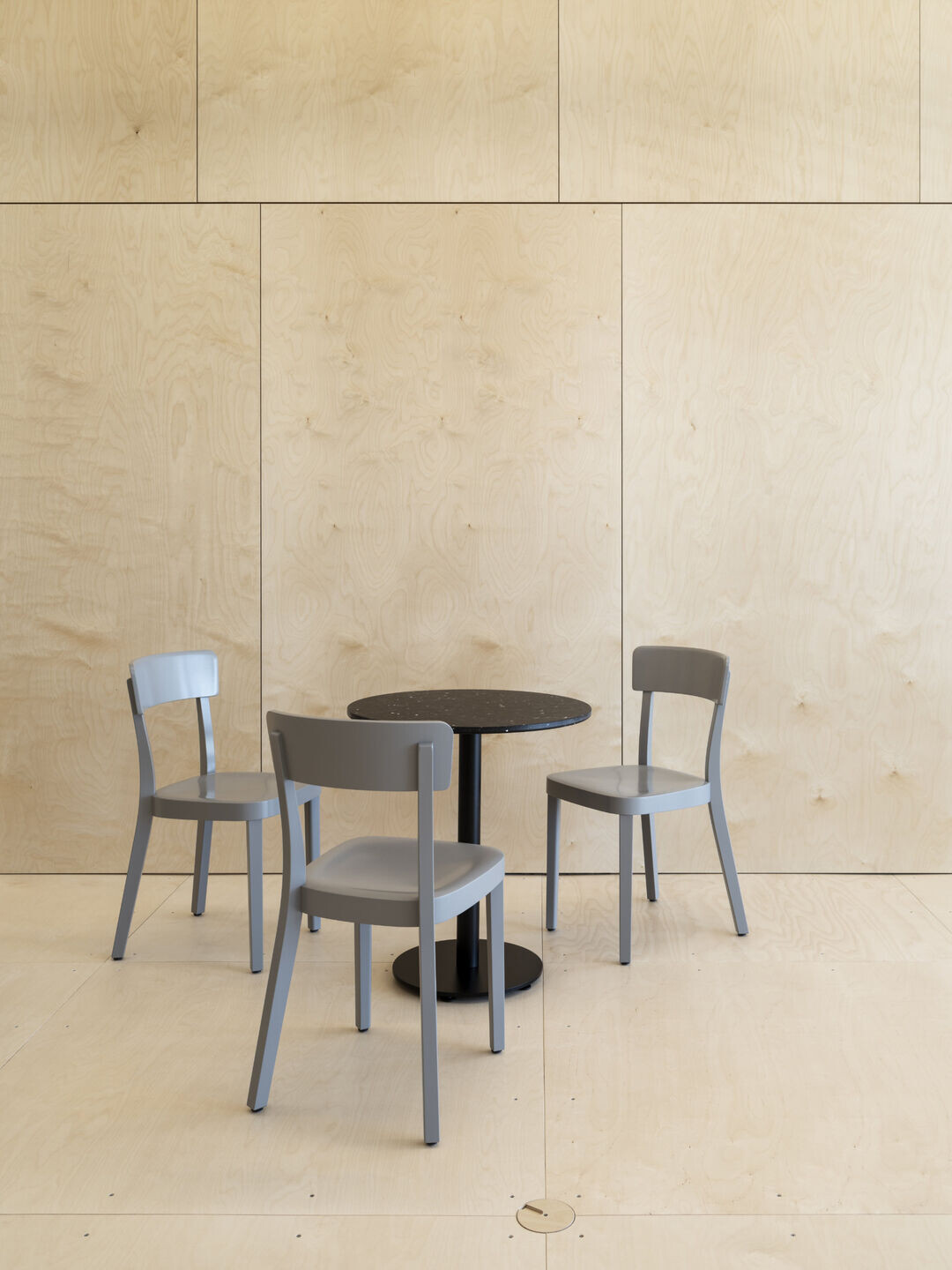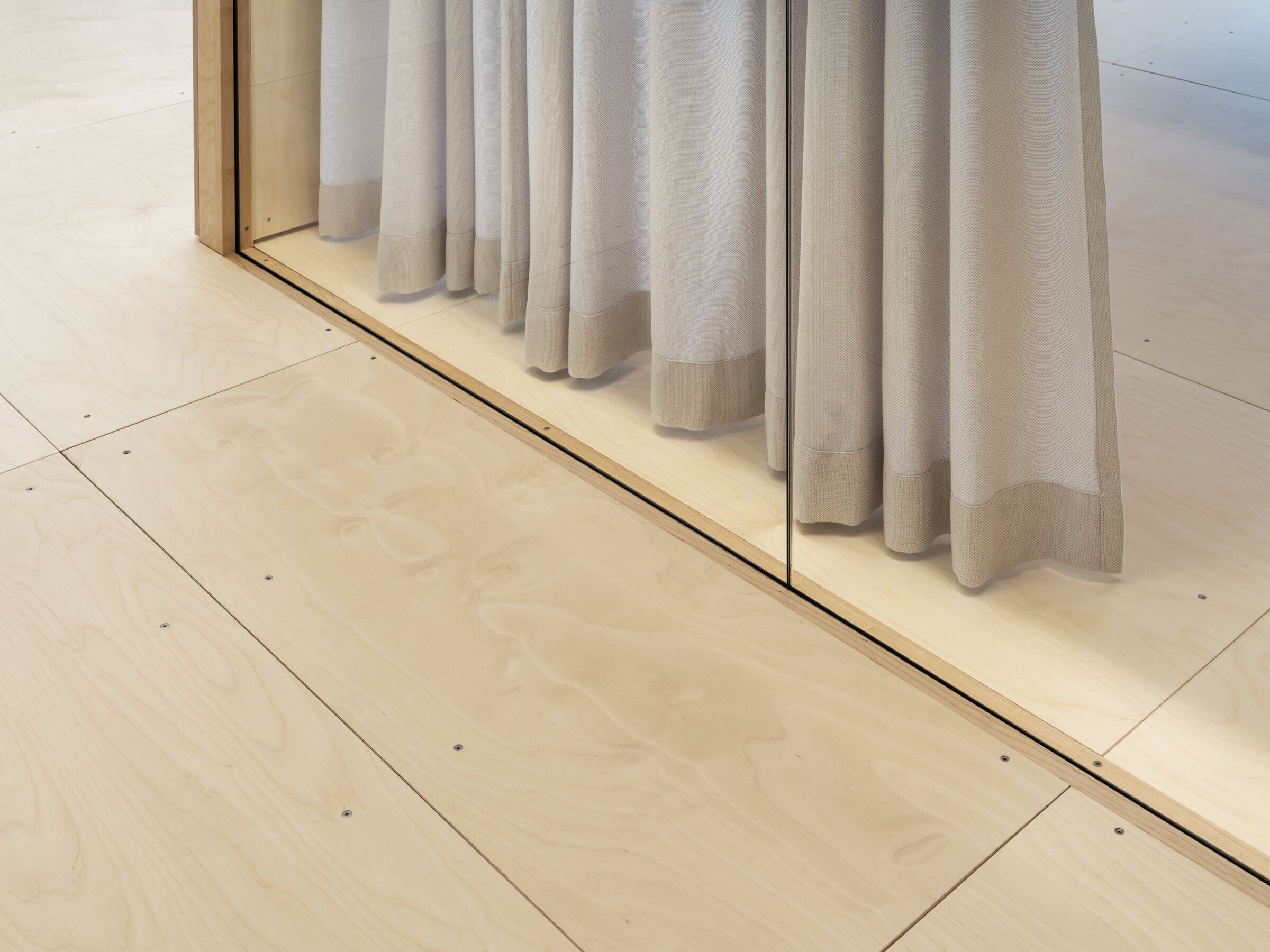 Material Used:
1. Flooring: birch plywood panels, designed by Stephan Hürlemann
2. Built-in walls: birch plywood panels, designed by Stephan Hürlemann
3. Interior lighting: Product: Move It System, Brand: XAL
4. Curtains: Sound curtain, OFFICE Curtain, Brand: Gerriets
5. Interior furniture:
- Bistro tables designed by Stephan Hürlemann: Table tops: recycled plastic materials, Product/Brand: Smile Plastics
- Restaurant chairs: Material: Wood, Product: icon, Brand: Horgenglarus
- Mobile partition walls: Product: Dancings Wall, Brand: Vitra
- Storage mobil: Custom solution, designed by Stephan Hürlemann, wood-based material
- High back sofas: Product: Alcove, Brand: Vitra
- MC10 Clerici lounge chair, ash, Brand: Mattiazzi
- Swivel stool: Product: Mr. Round, Brand: Richard Lampert
6. Plant concept: Hürlemann and aplantis AG