The project refers to an architectural addition to a living industrial building in the province of Attica. The intermediate space answers to the functional continuation between the existing and the newly built. The design proposal consists both of multiple office spaces and a linear industrial area for production, situated on the ground floor.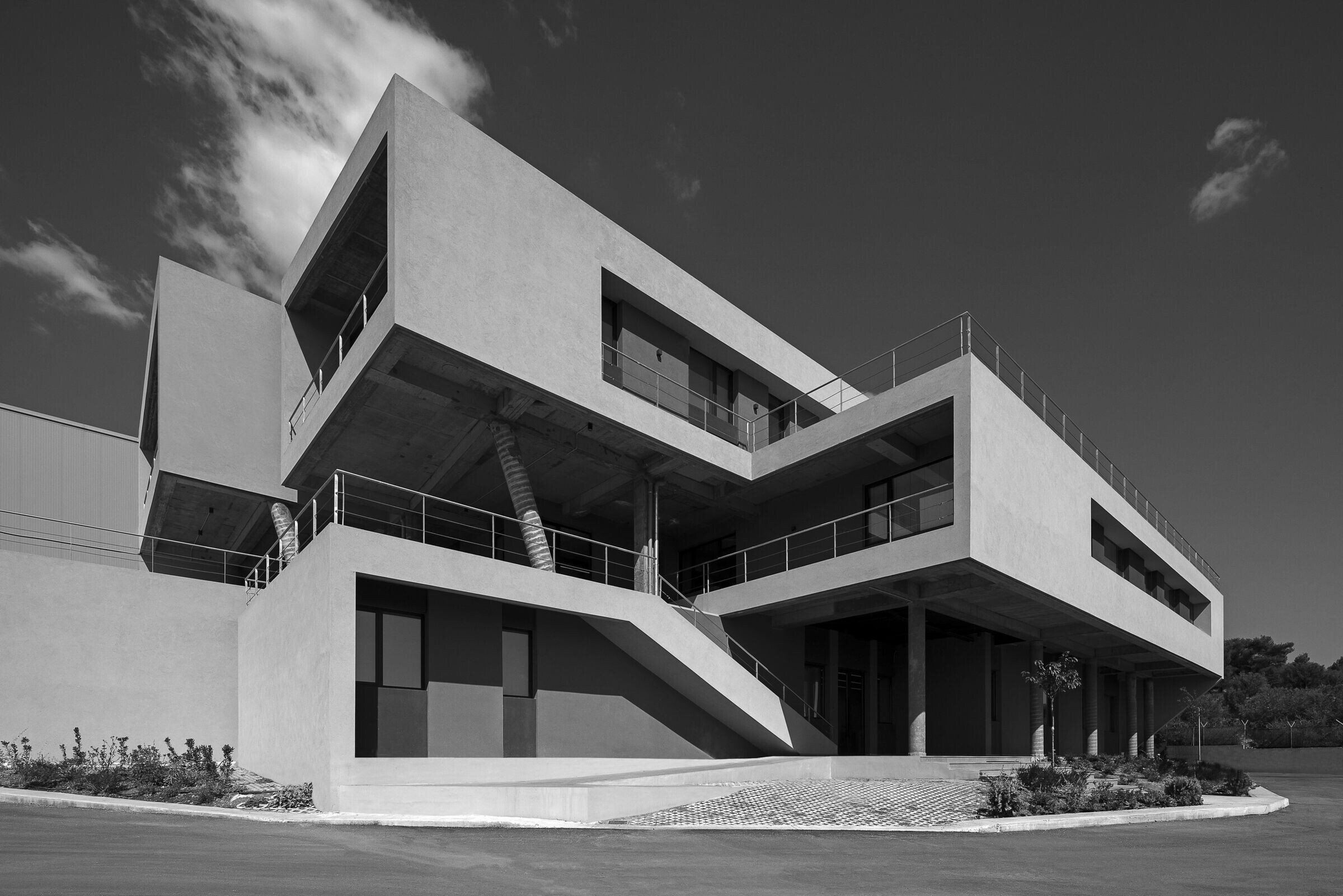 The internal need of combining two heterogeneous uses in a single building originates a new structure with a dual character. This is the result of the transformation of the existing industrial building and the typology of the industrial roof.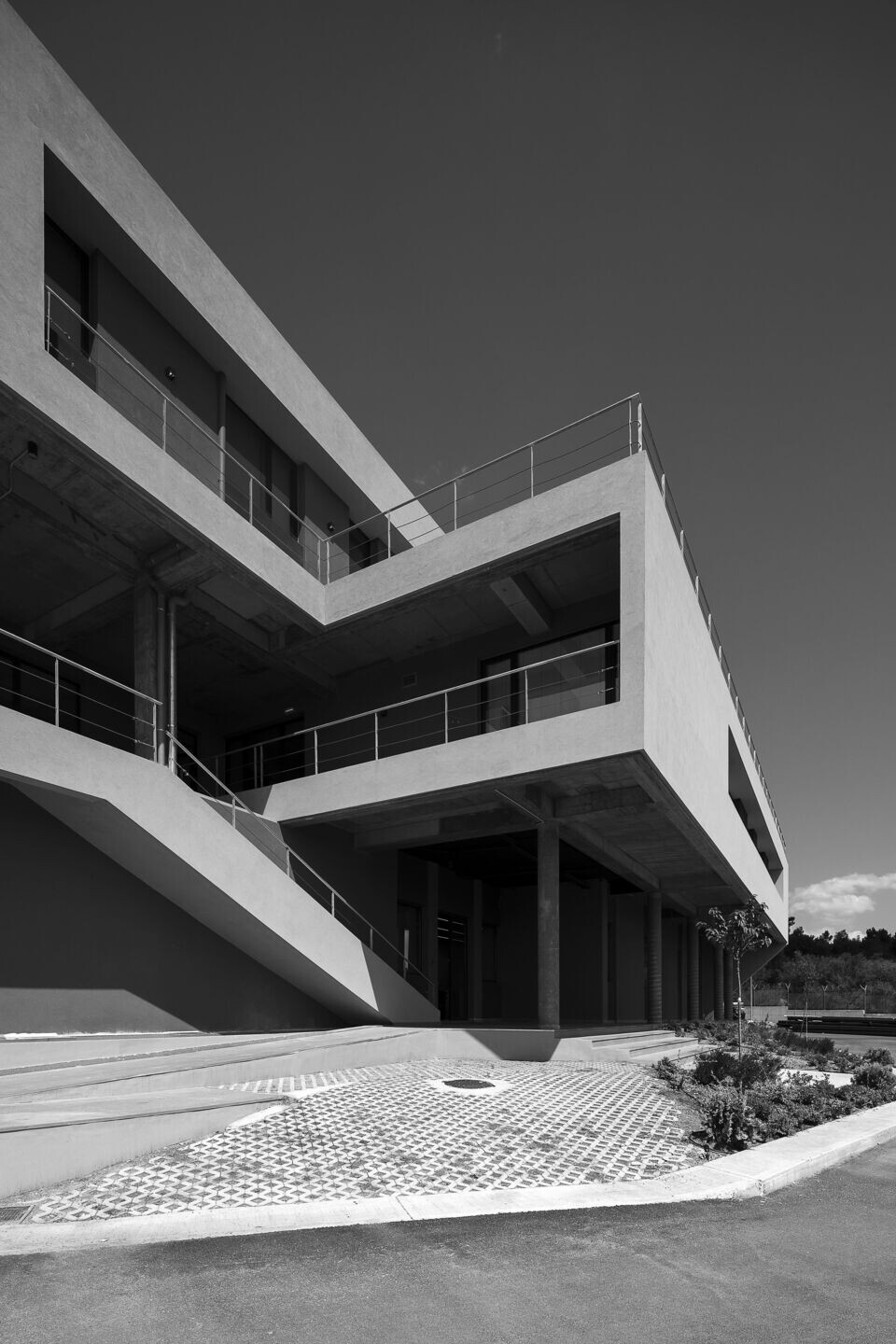 At the same time, the direct 'dialogue' between the landscape and the office spaces is one of the main design objectives.The 'natural' environment is being reinterpreted as a void which merges with the structural elements. It also forms covered and open-air spaces providing the proper conditions for the working areas.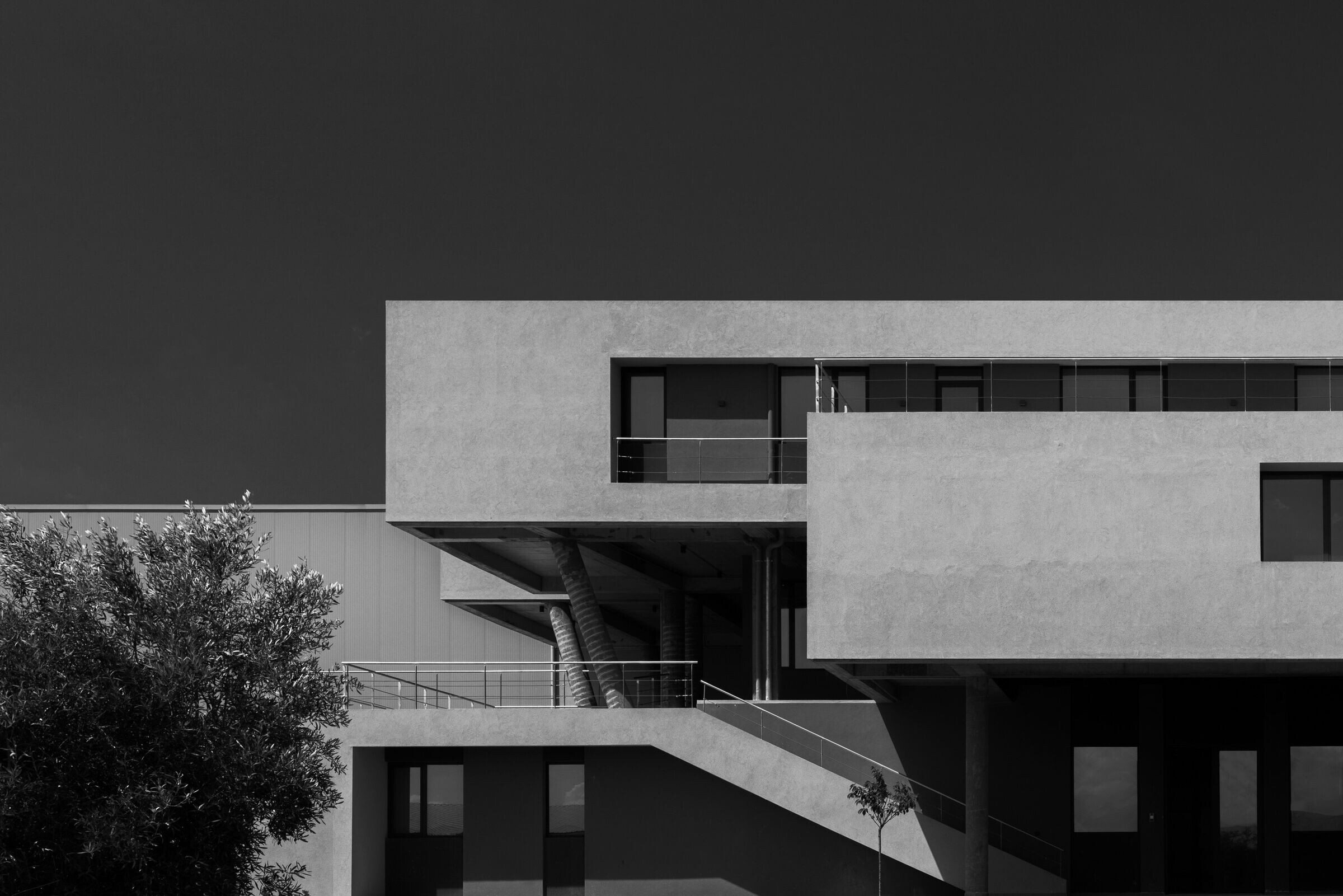 The compact structure tears into two pieces allowing the natural light to enter the architectural composition. The voids embrace the outdoor areas while having a direct view to Eleusine's district. The volumes 'turn' towards the vista, forming a patio that illuminates the offices.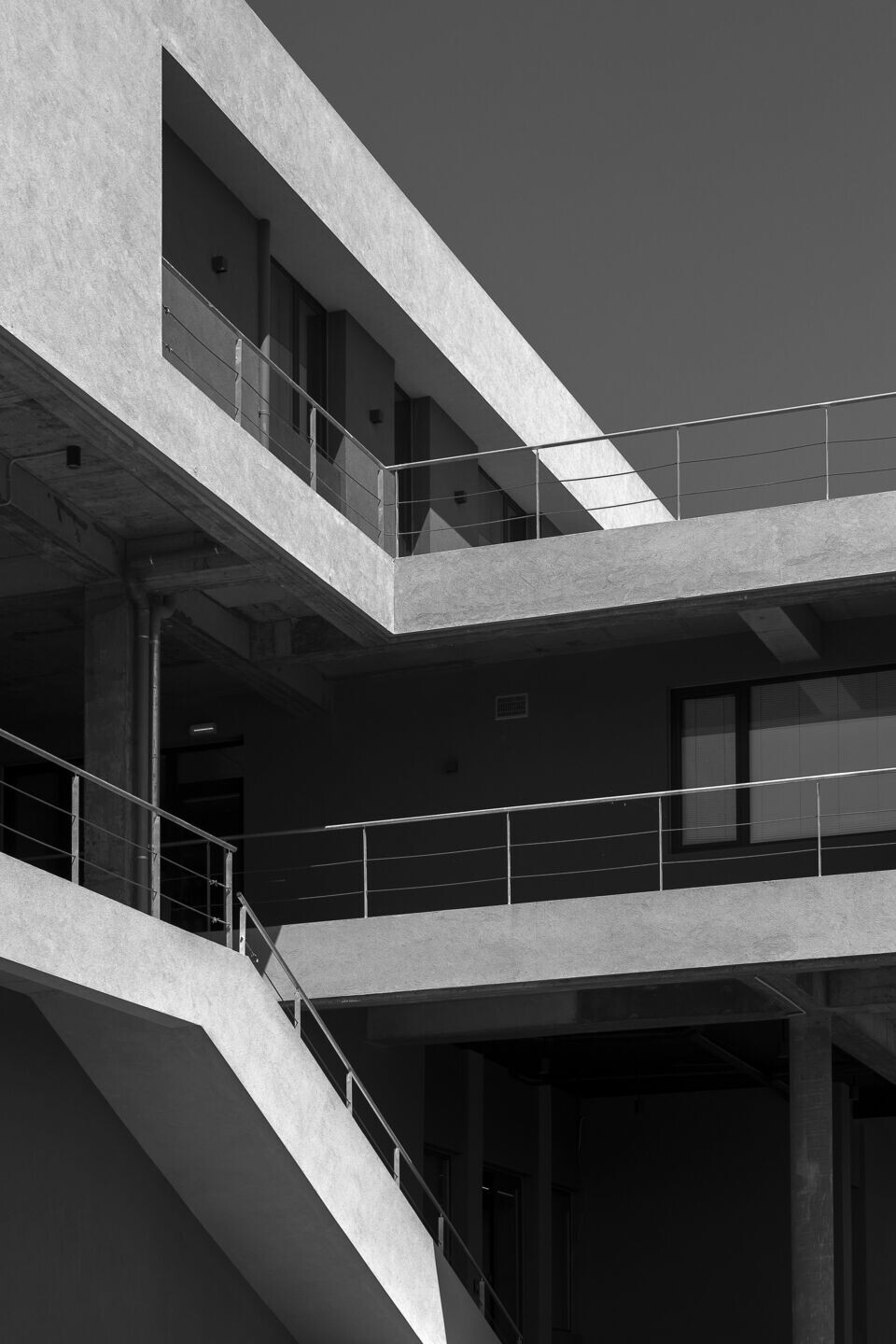 The atrium, which is located both on the first and the second floor, constitutes the culmination of a sequence of spaces beginning from the entrance and finally reaching the top of the building.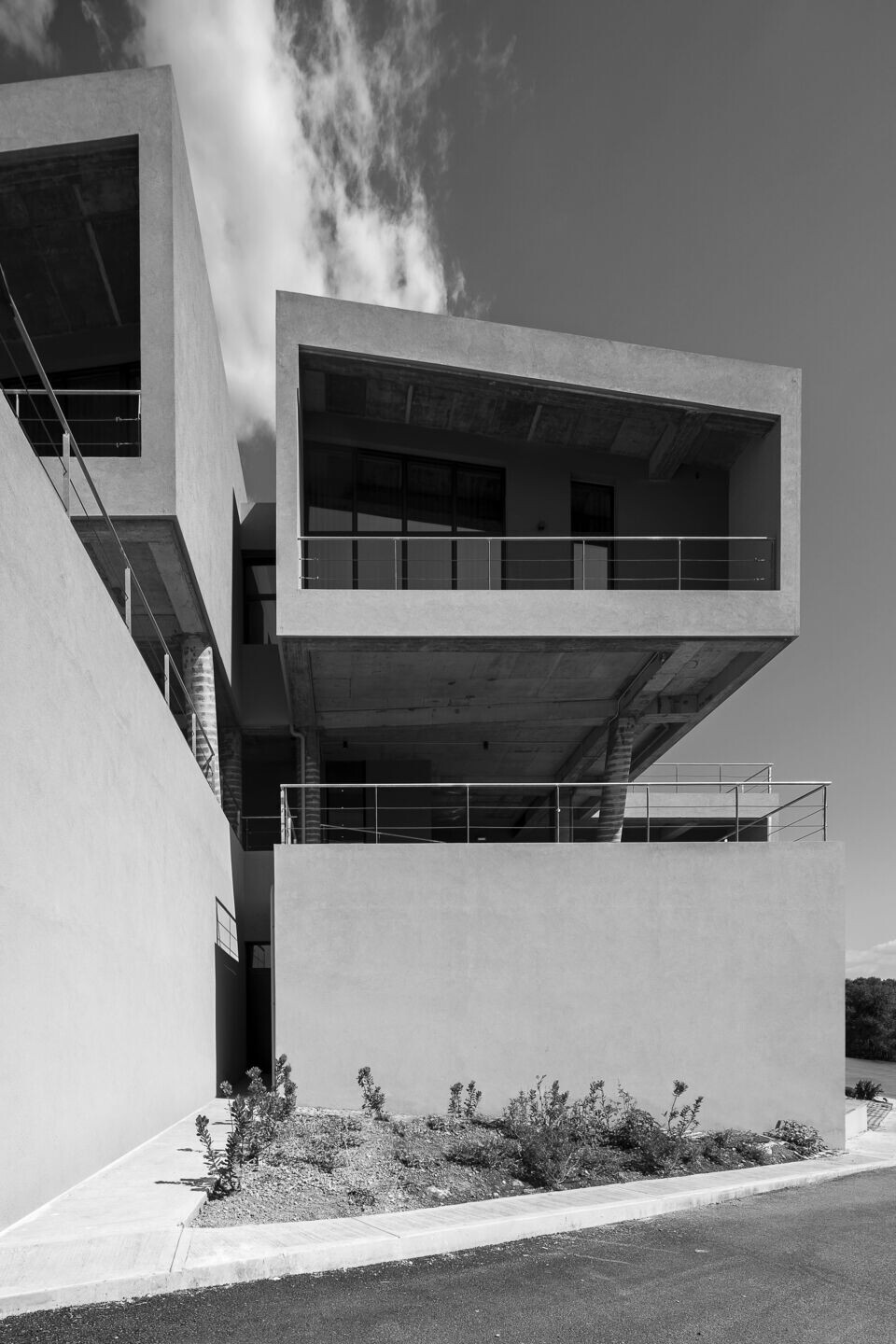 In this way the interior has a continuing and uninterrupted flow. The two-story voids unify all building's levels and creates a coherent architectural entity. While strolling through the outdoor amphitheater on the top floor, the visitor can reach the patio.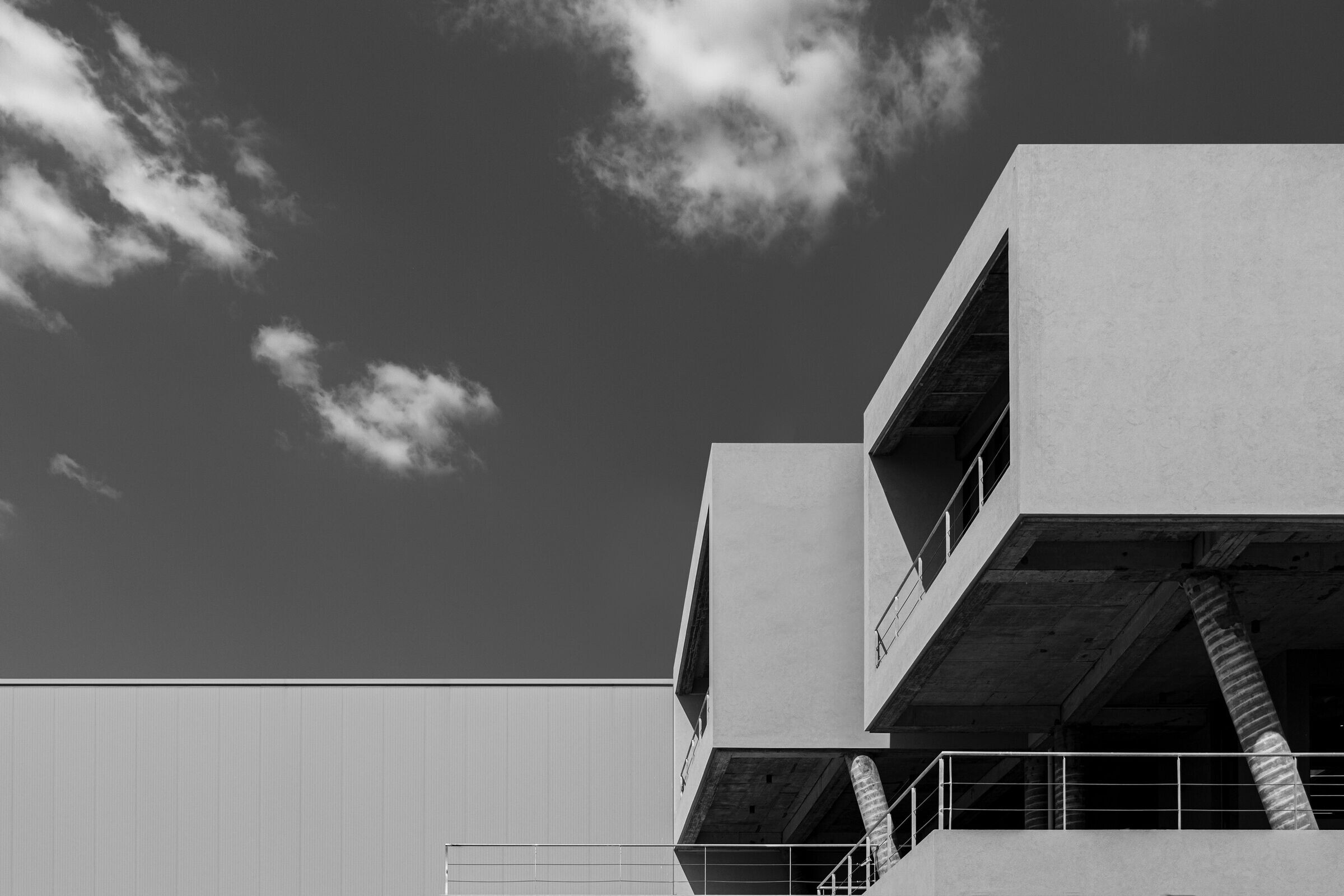 This central space acts as a transition node between the 'sheltered' and 'open' areas, creating a flow of events and opportunities for contact among the employees and the natural environment, within an area of a strong industrial character.