Several adaptations in the area around the Innsbruck railway station had to be implemented in the run-up to the construction work on the Brenner Base Tunnel. These adaptations are designed to ensure the optimal incorporation of the existing track system into the new tunnel. The most prominent measure in terms of construction operations involves a new southbound track system which, due to the rising elevation in this area, had to be equipped with side support walls and noise protection walls, the latter due to the fact that the tracks are situated in an inner-city location. An existing pedestrian thoroughfare was rebuilt as an underpass at ground level. The new overall situation in this location also necessitated construction of a switch point building, which was integrated between the existing track systems.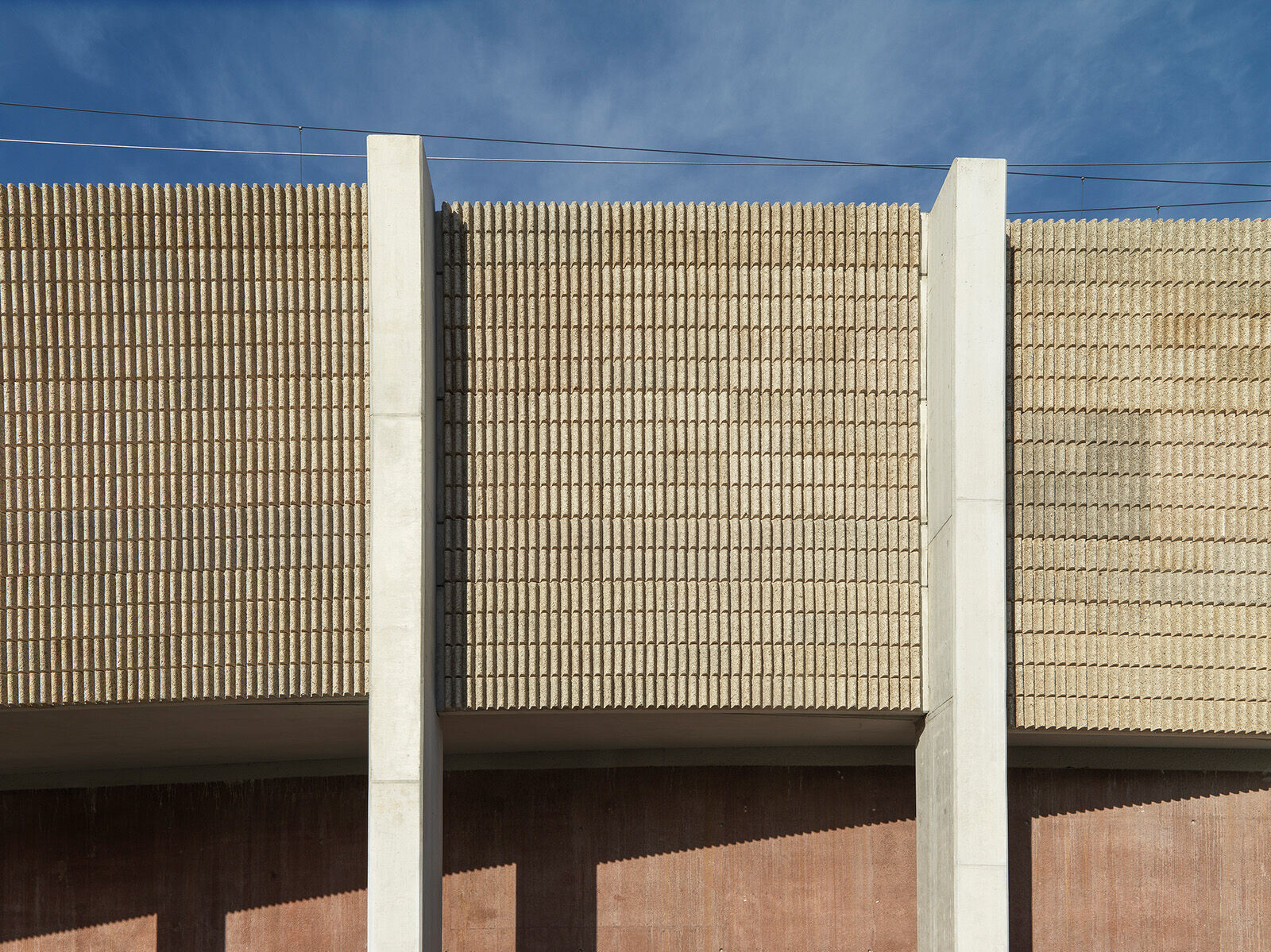 PASSAGEWAY NEAR STIFT WILTEN
The pedestrian thoroughfare was planned as a spacious and inviting passageway underneath the new tracks. A recessed wall design creates a type of funnel effect that almost intuitively draws pedestrians to the underpass. The coloured concrete walls are highly visible, and together with the integrated lighting system create a bright atmosphere that offers a pleasant contrast to conventional underpasses. Attention is also drawn to the passageway by the use of transparent glass elements in the noise protection wall above the underpass entrance.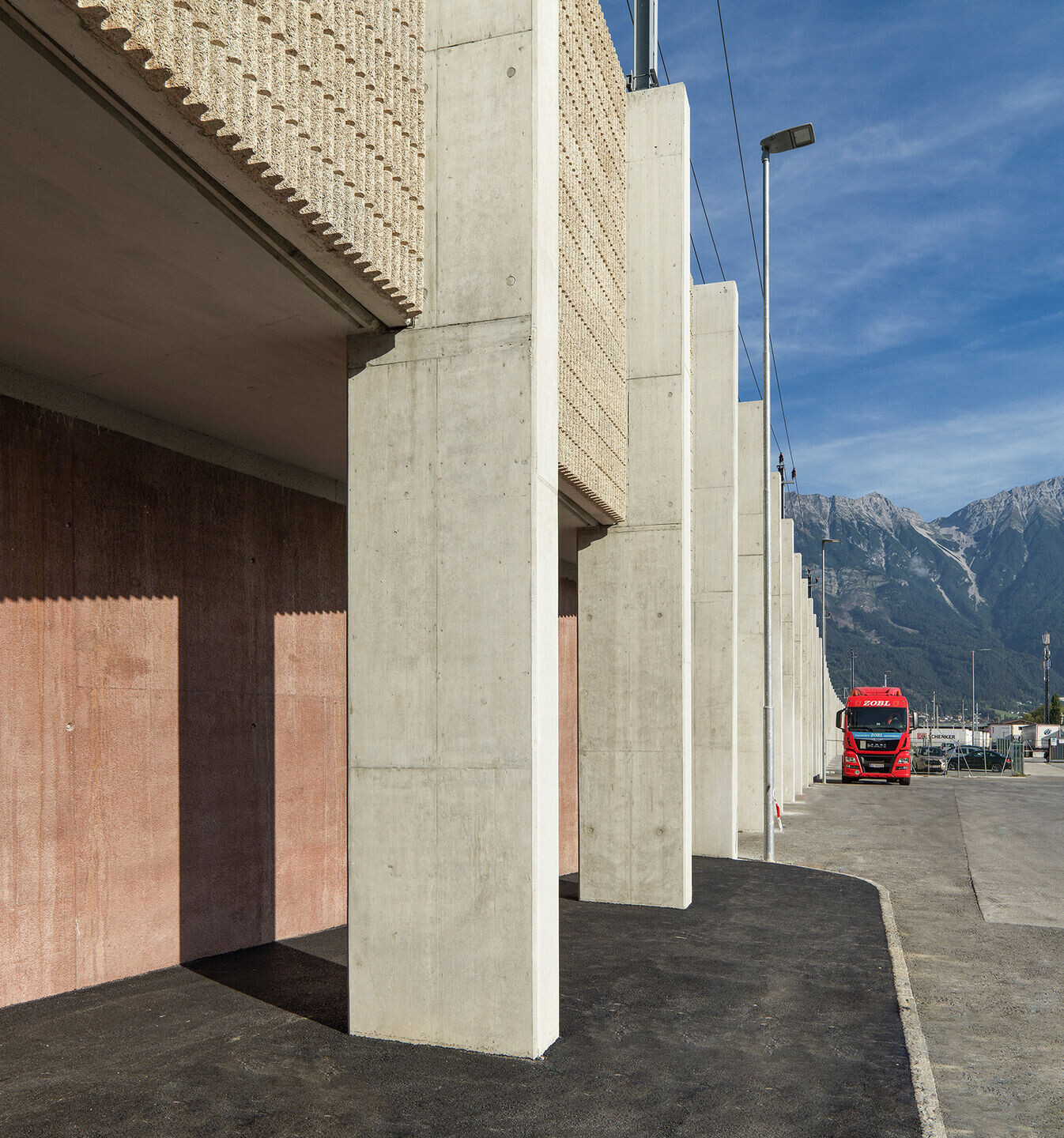 NOISE PROTECTION WALL (NPW)
The support wall and noise protection wall that runs alongside the tracks is marked by strong linearity that leads in a gentle curve in the direction of the Bergisel. In order to give the tremendous length involved here a sense of proportion, large vertical concrete elements were installed in front of the support walls as static support columns. The sound-absorbent components in the noise protection elements were suspended between these at a length that makes sense from both a financial and structural point of view. All of these measures result in a type of rhythm that additionally supports the effect of the curve in the tracks, and makes it seem like a logical structural extension.
SWITCH POINT BUILDING
The switch point building is a technical infrastructure facility which, because of the technical requirements involved, takes the form of a hermetically sealed cuboid, which at its lengthwise ends has a protected frontal zone created by its protruding wall panels and roof. Robust and long-lasting materials in the form of prefabricated sand-blasted concrete were used for the façade. The colour scheme, and above all the curved design of the individual elements, lend the façade a certain depth and the entire structure, though simple in its design, a surprising elegance.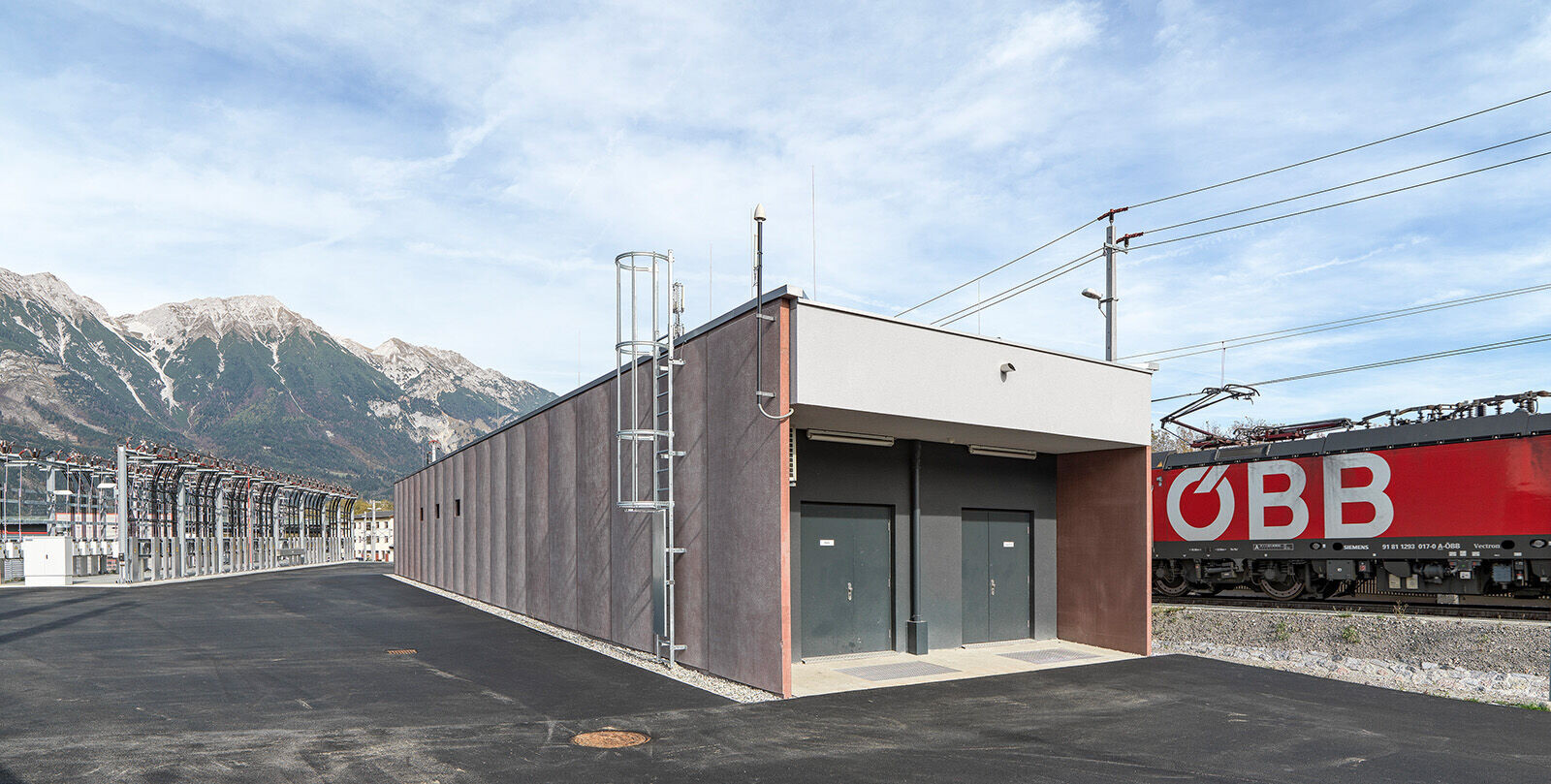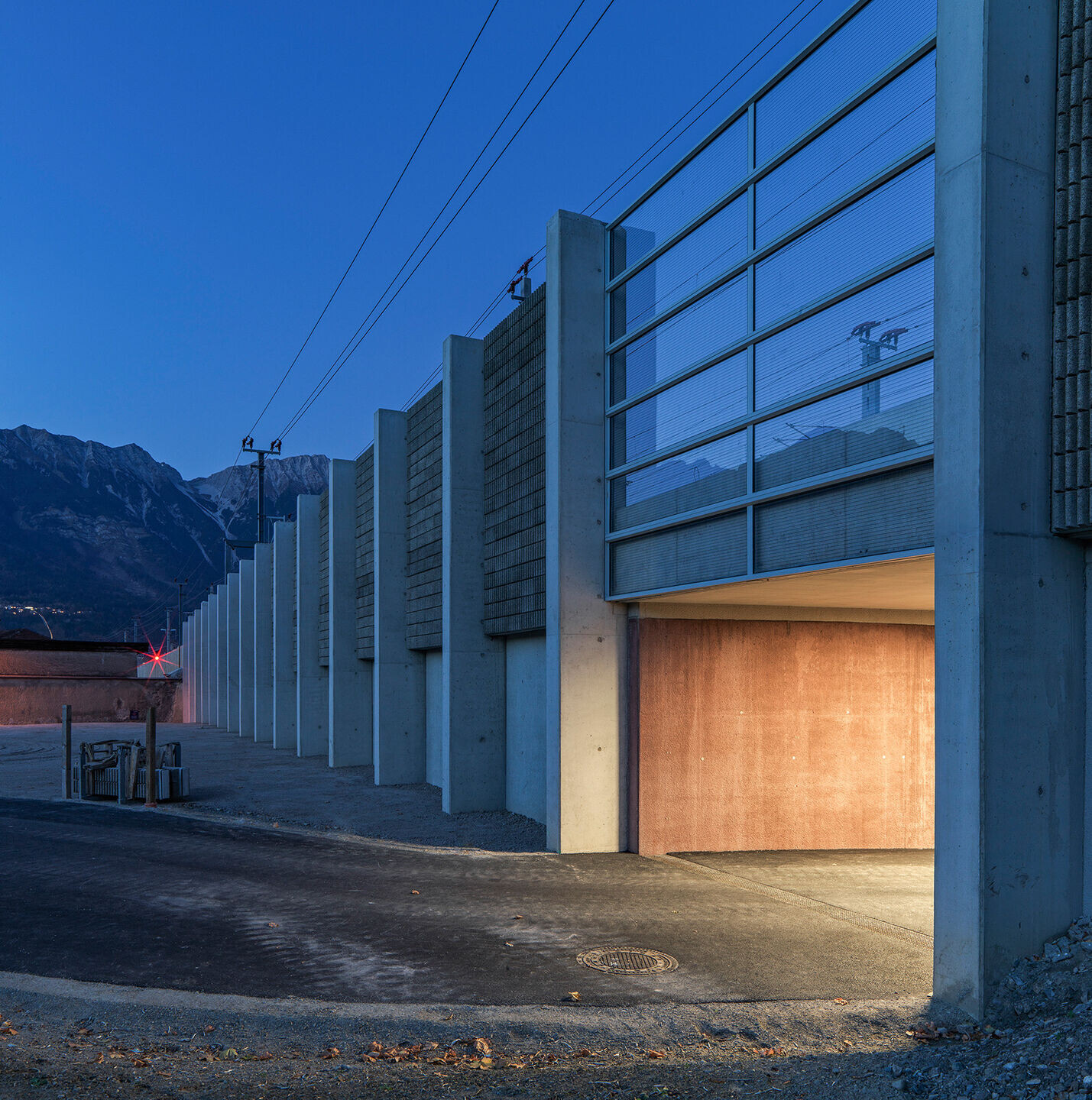 Material Used :
Facade cladding:
1. Sound-damping panels – Rieder
2. Precast Concrete colored and sand-blasted – Ing. Hans Lang GmbH