The Institut National de l'Audiovisuel, installed since 1975 in Bry-sur-Marne (France), is in charge of safeguarding, valorizing and transmitting the French audiovisual and digital heritage.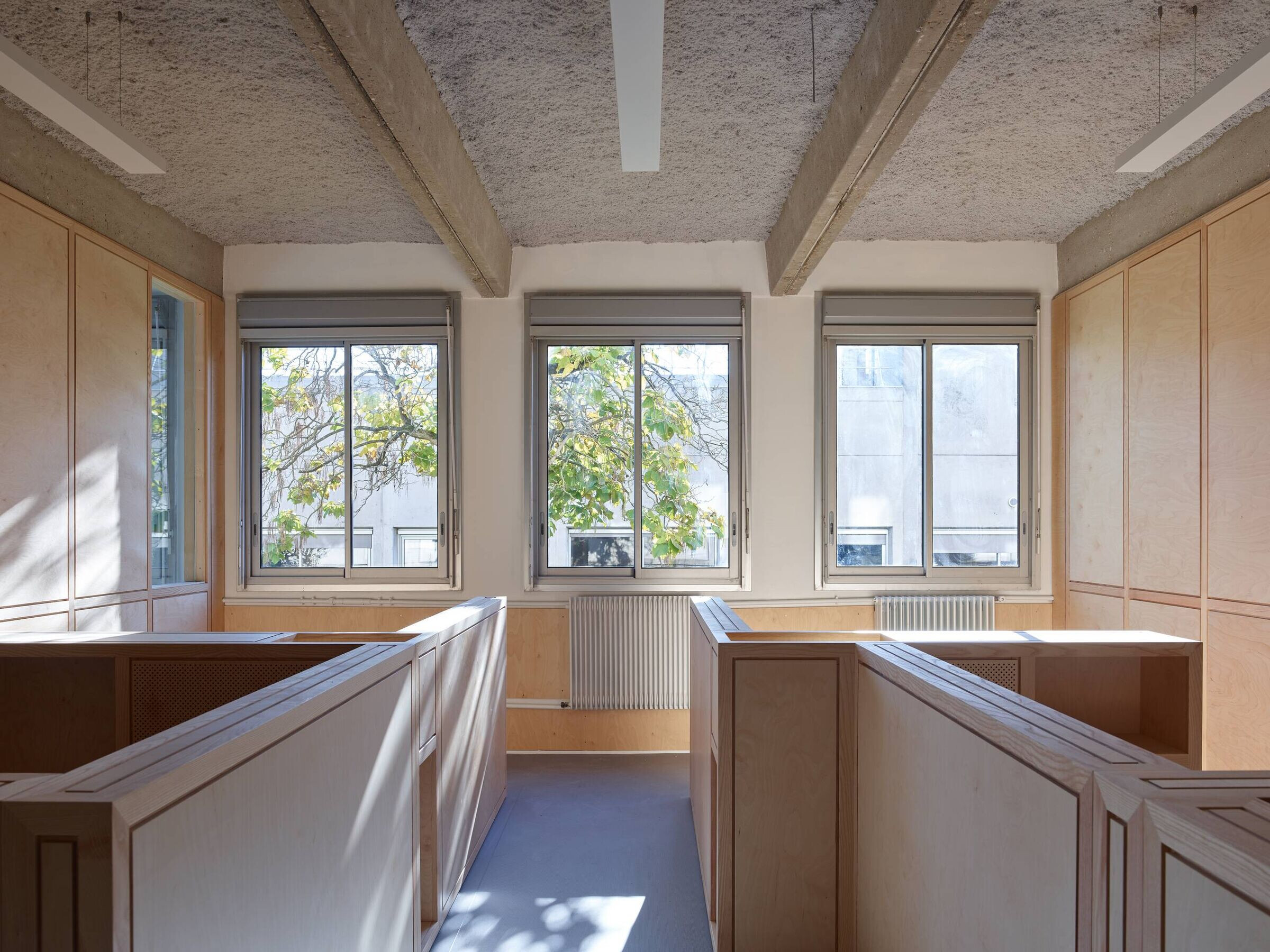 The evolution of the technologies and their progressive digitization, which comes along with the increase of data, has created new working conditions, requiring the adaptation of the block of buildings, among which the functional reorganization of the BRY 1 building.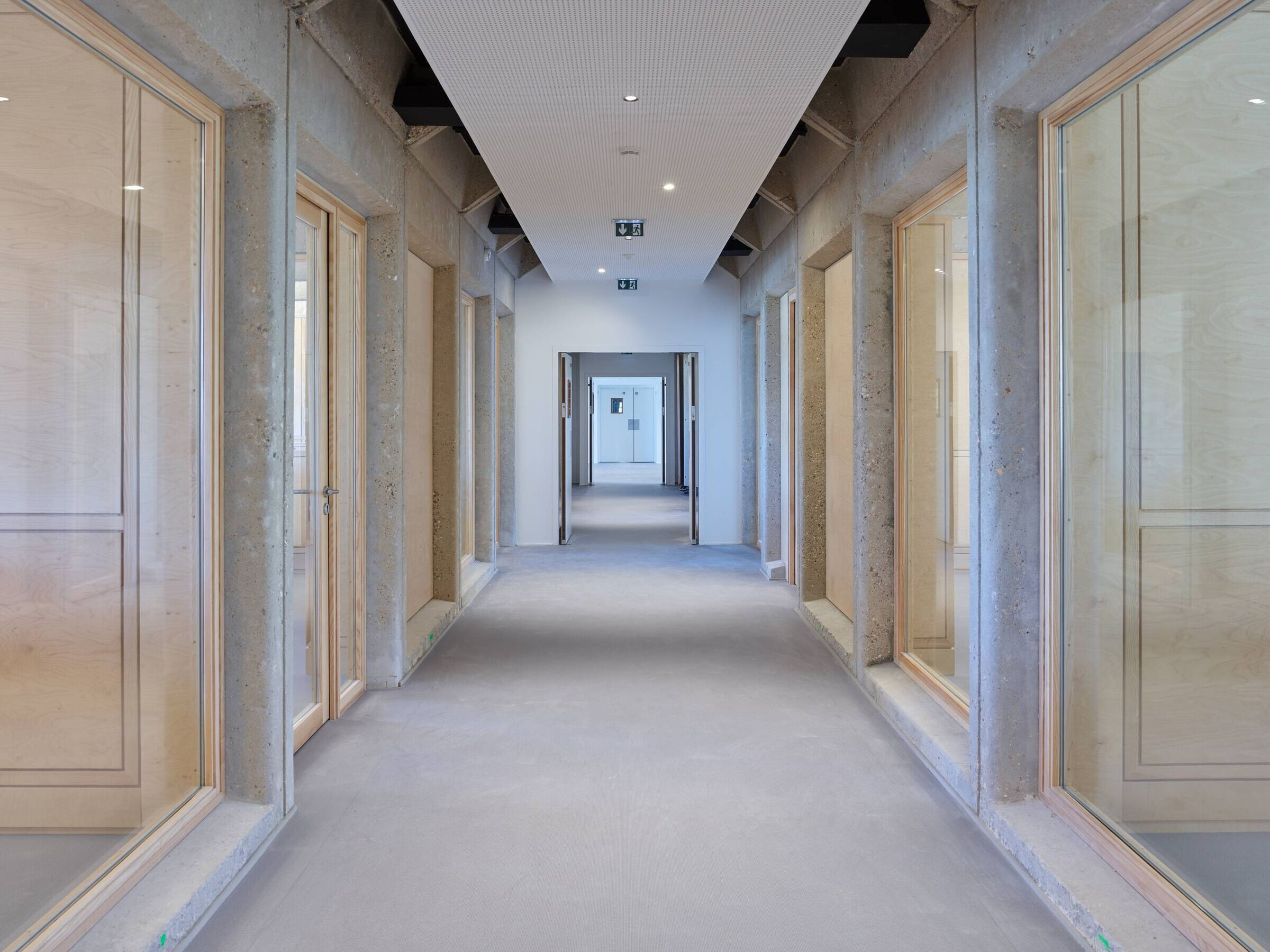 Our project seeks to develop a spatial synergy between the different directions, professions and staff members while leaning on the on the structural organization of the concrete building. The programmatic elements include: working spaces for the archivists, film sets, teaching premises, editing rooms and spaces dedicated to the maintenance department, as well as the restoration of halls, circulations and staircases.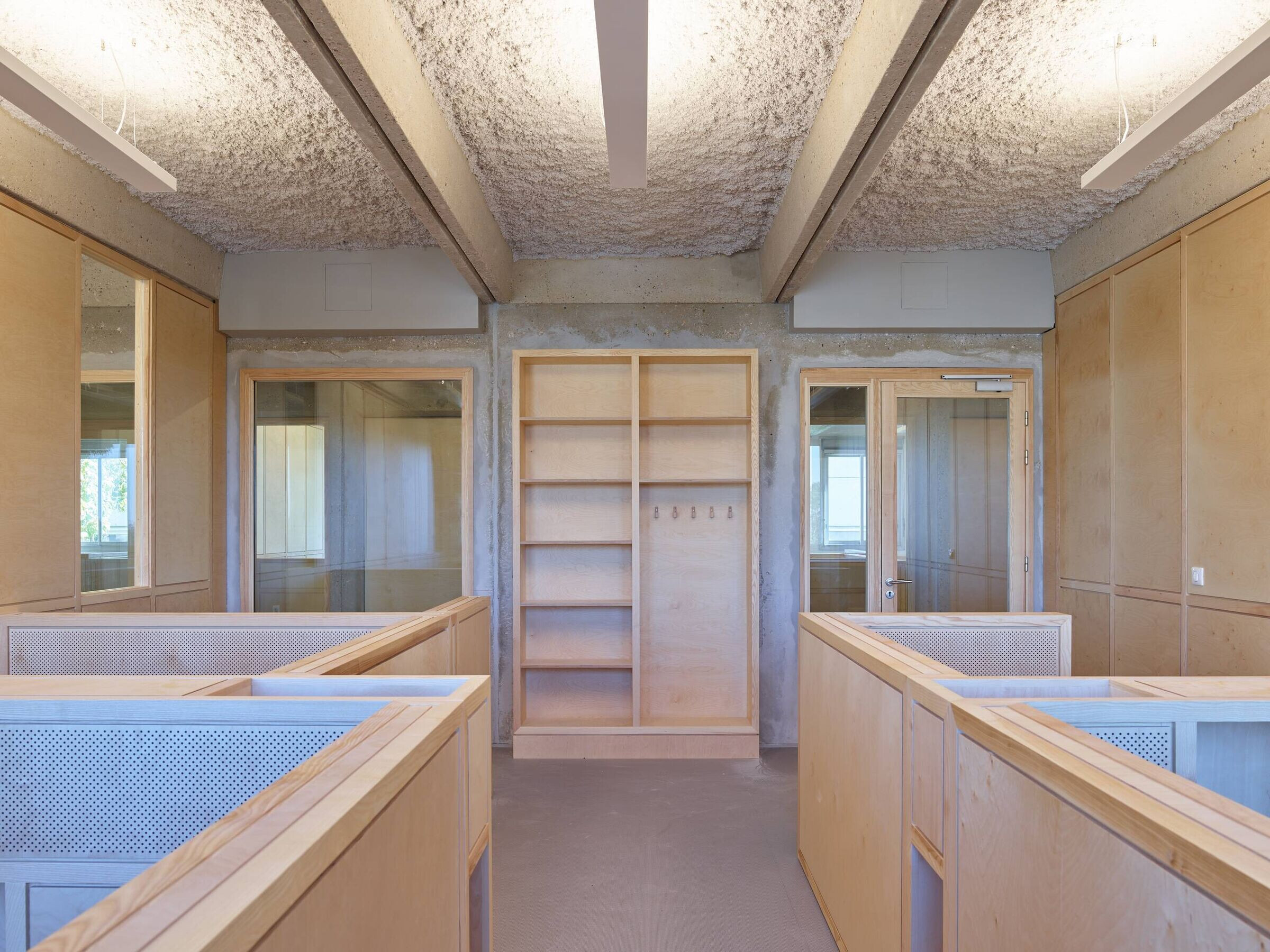 The refurbishment leans on the qualities of the existing building, unveiling the concrete structure while opening some of the fillings to allow for the creation of new interior framings. For the first time, the core of the building benefits from daylight, which is highlighted by the warmth and generosity of the wooden layout and arrangement.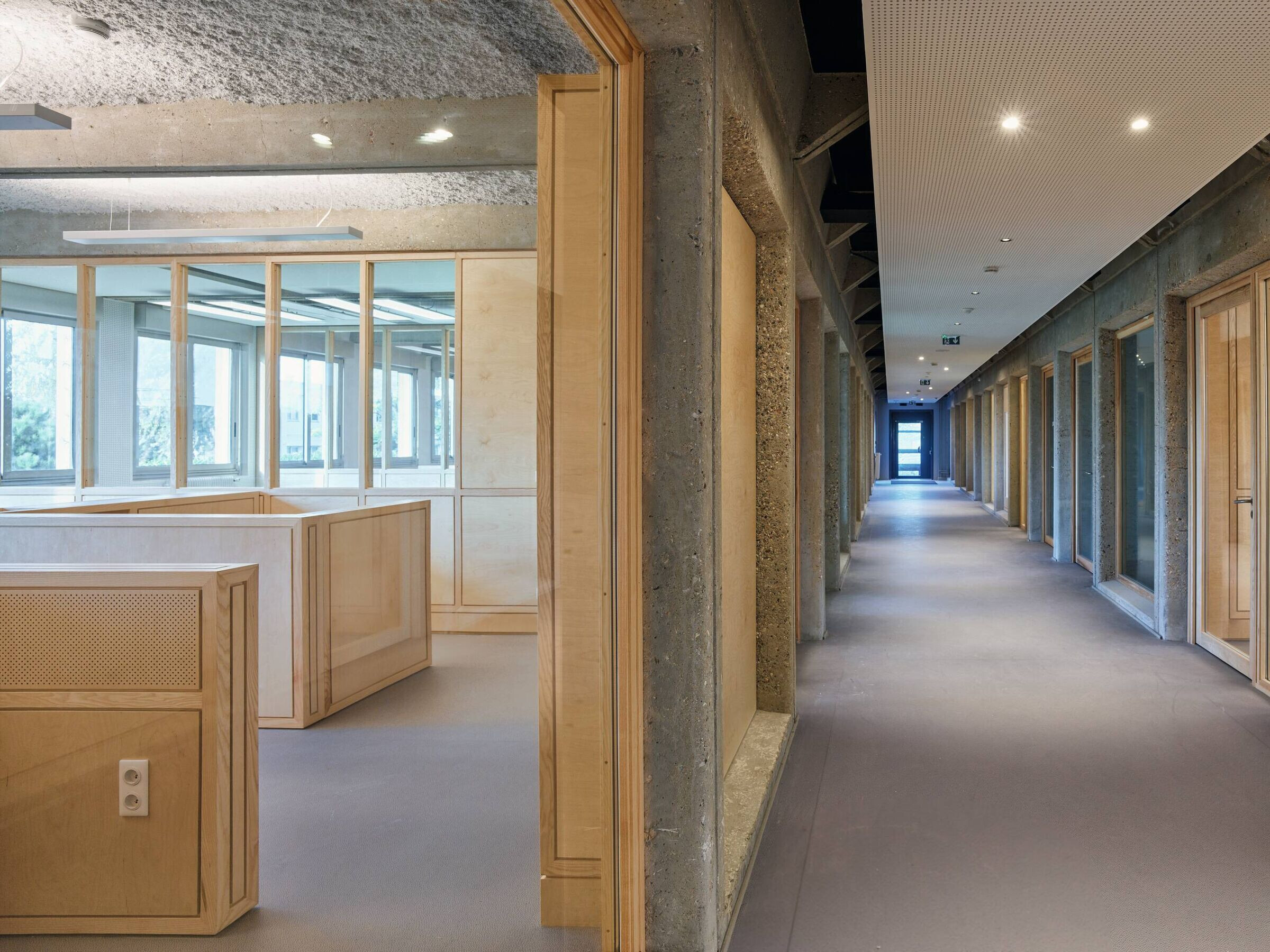 The light partition walls and the mobile items of furniture accentuate the flexibility of the renewed spaces. Lamps, ceilings, partition walls and furniture have been reused.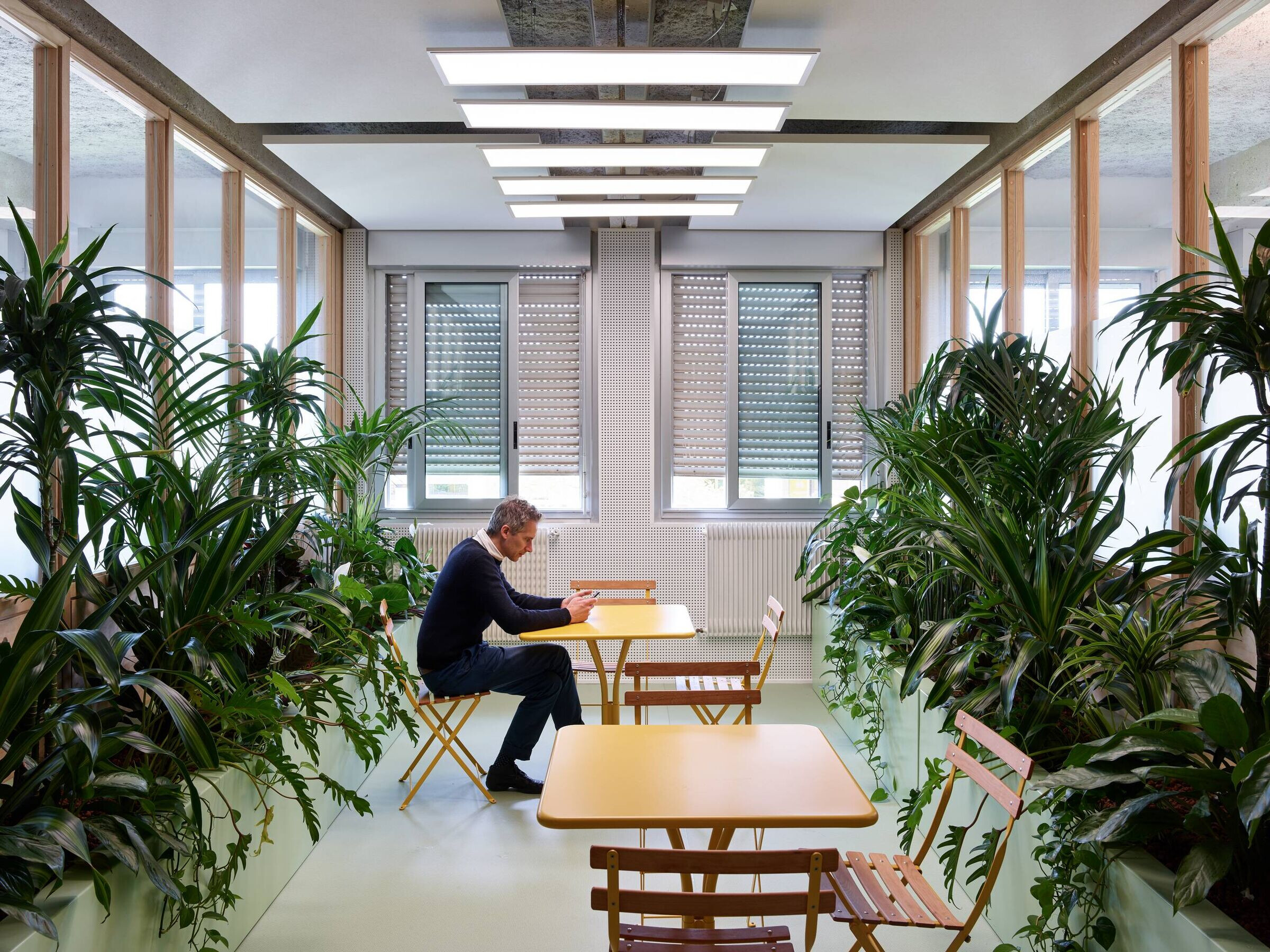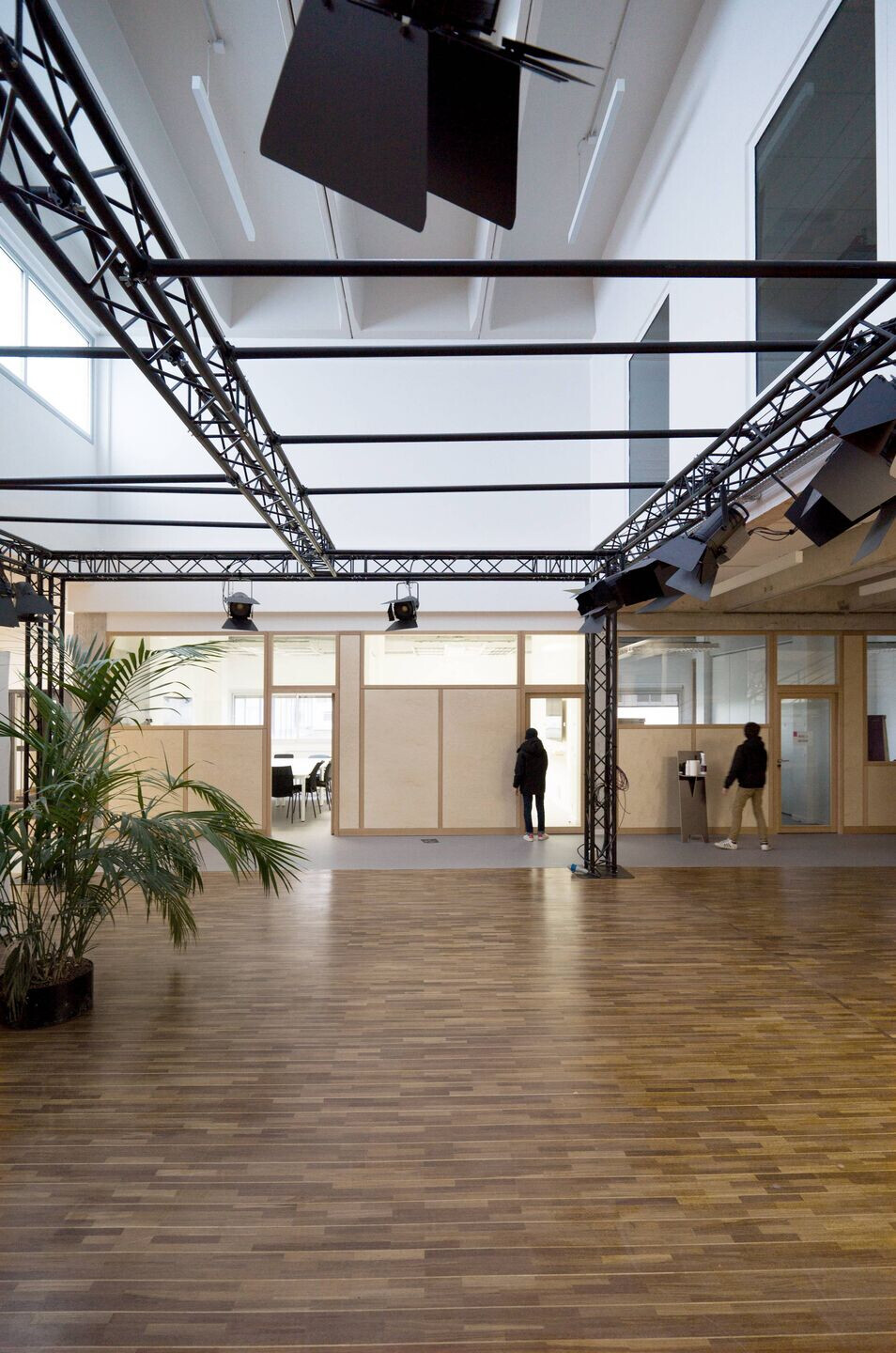 The construction works, made over a reduced time span and in an occupied environment, required resorting to prefabrication, matching with the constructive logic of the original building.