The scenario of behavior and habits of the owner - determined the position of absolutely all things in the house. With great gratitude to the Customer and his thoughtful attitude to the process, we implemented this object.
Not a large house in the cottage suburbs of Kiev - it was built about 7 years ago, but was not finished, and its basic condition before the "finish" managed to grow very much obsolete. Over the past year, the object has experienced a complete reincarnation.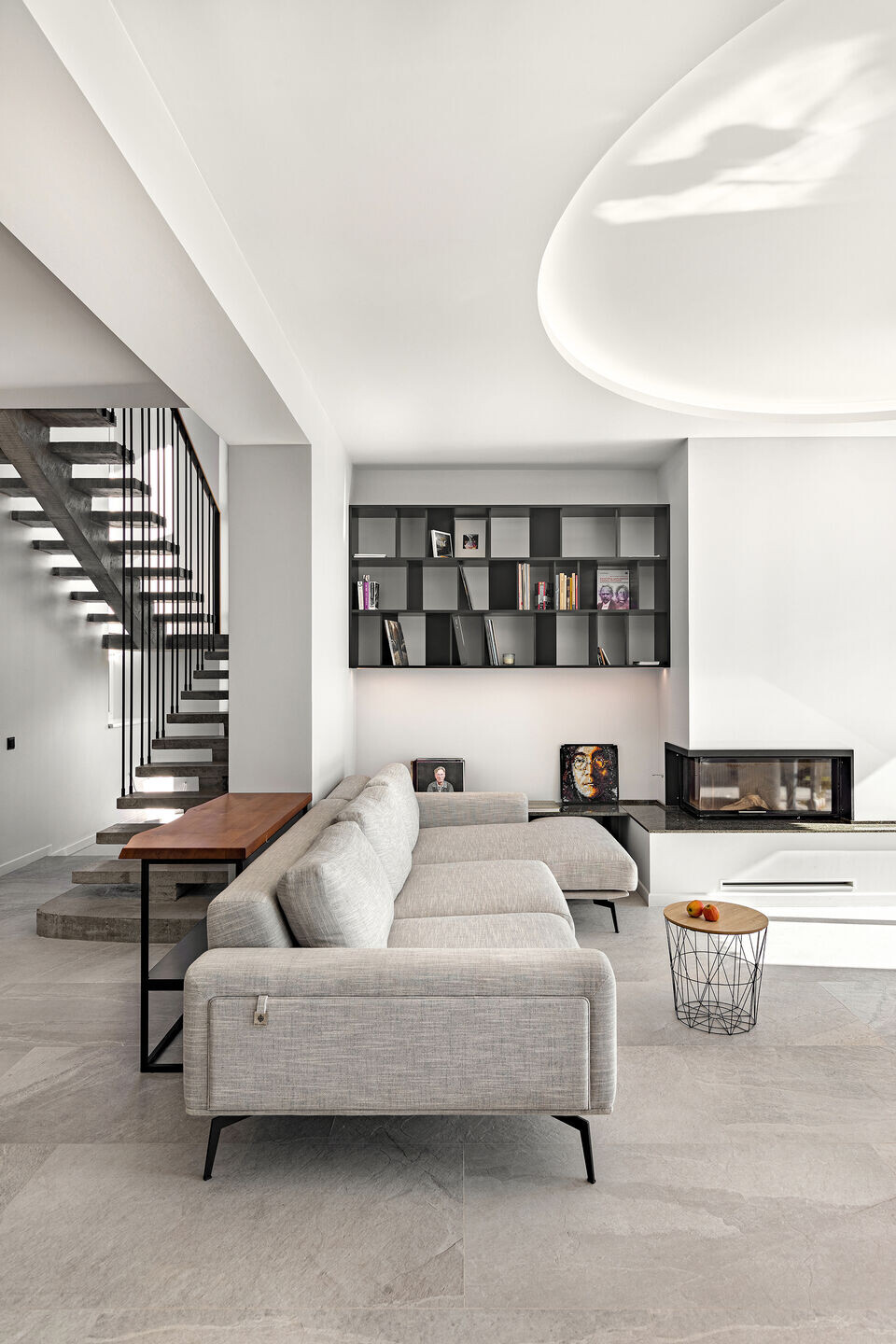 The house has become not just a country dwelling, but first of all a place for inspiration and contemplation. There are no extra things, expensive furniture and branded brands.
The greatest advantage of the house the owner considered the view from the window. To preserve this value, the first thing we replaced the white metal-plastic windows with bindings with large stained glass windows, removed all the extra plasterboard twists (inherited from the previous owner). We have preserved the natural beauty of concrete, abandoned unnecessary doors, leaving only functional ones.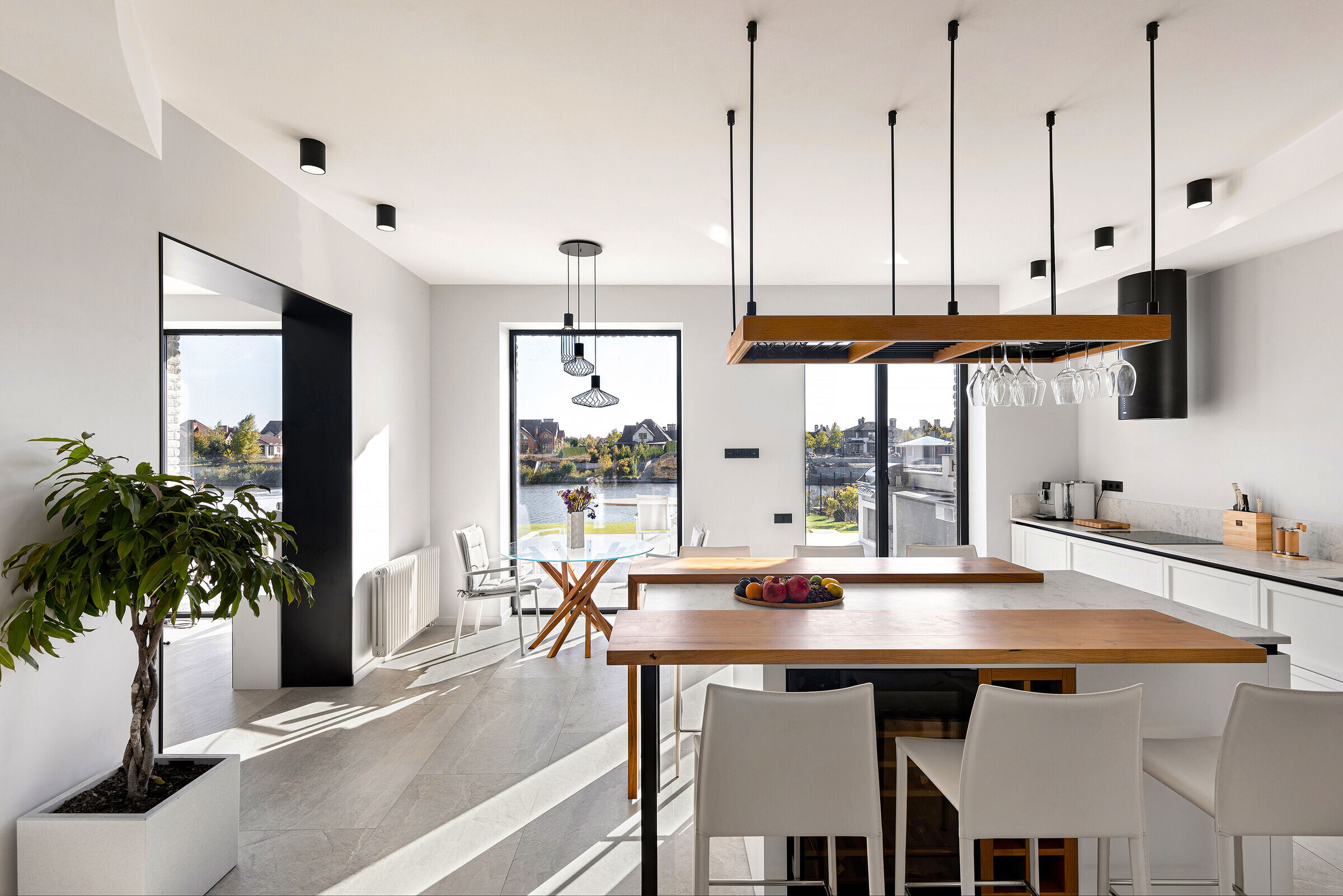 The white grand piano was an indispensable component of the interior. Based on the white grand piano - a string fence of the central staircase was invented.
Music and creativity here is saturated with everything. In the house there is even a small recording studio, which "in a past life" was supposed to become a SPAroomor swimming pool.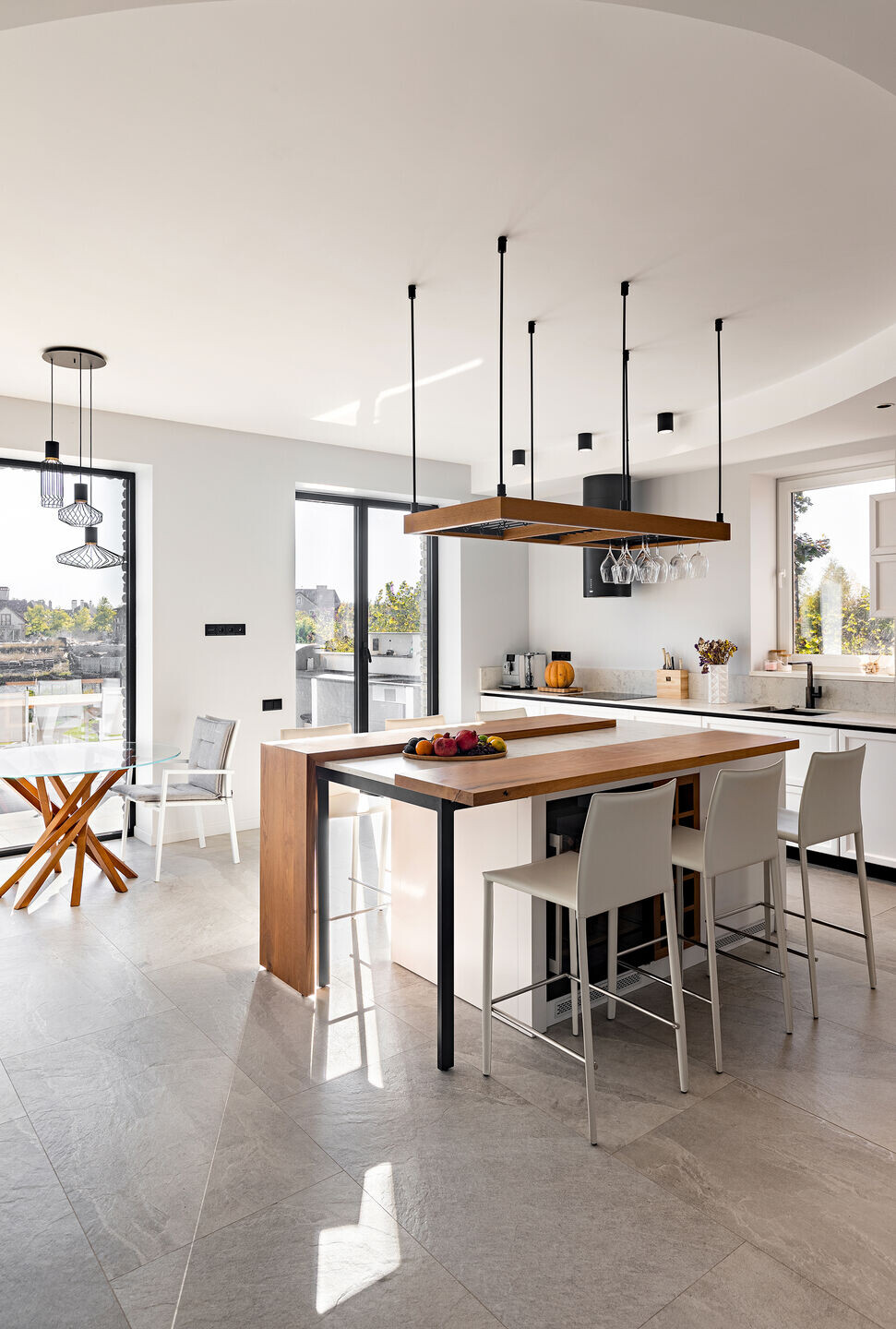 The shelves by the fireplace were originally made to fit the size of vinyl records, and large muses. the speakers took their place earlier than other furniture.
There is no large dining table, but the design of the kitchen island implies lunch for 4 close people. Here, a large sofa in the living room is turned back to the TV, which allows you to admire the river. There is a cigar room designed for a leisurely conversation. It owes its appearance to the presence of 4 rare leather chairs, which moved with the owner.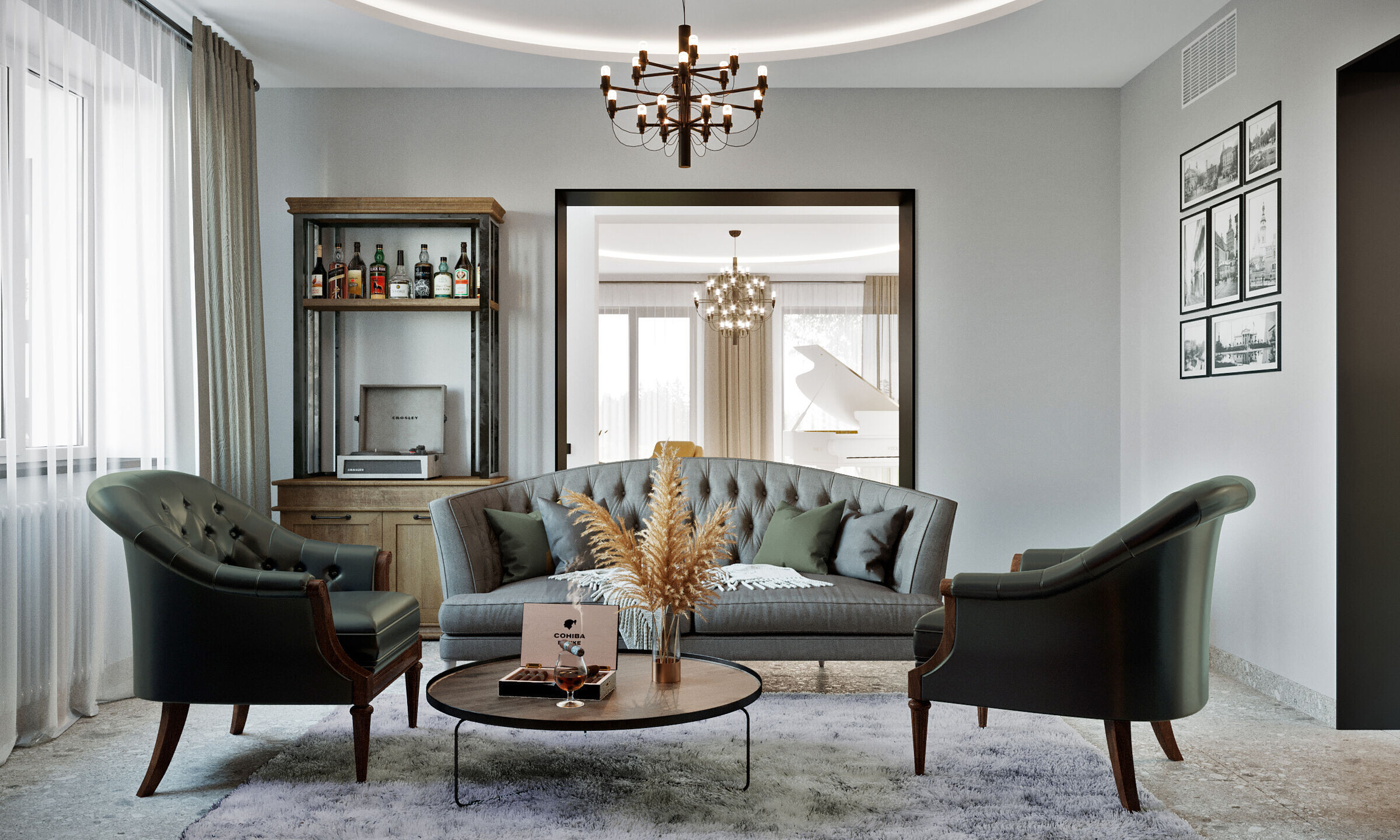 The second floor of the house is a private area with 3 bedrooms and a sculptural spiral staircase to the attic. The staircase also remained in its "virgin form" without additional finishing - just white-painted concrete. An elegant black handrail for her was welded by our metal contractor virtuosos.
Creating the interior of this house was a real pleasure.