The main idea of the refurbishment of the ITCE training centre is to create a homelike and cheerful feeling in the visitors. The general purpose is to avoid the boring environment of a typical learning centre and create a memorable overall feeling in the environment. The space already had its predisposed base as all the separate training rooms were named after big cities – Prague, Barcelona, Wien and Sydney. So we adopted the idea and just developed it in a more deep and noticeable way.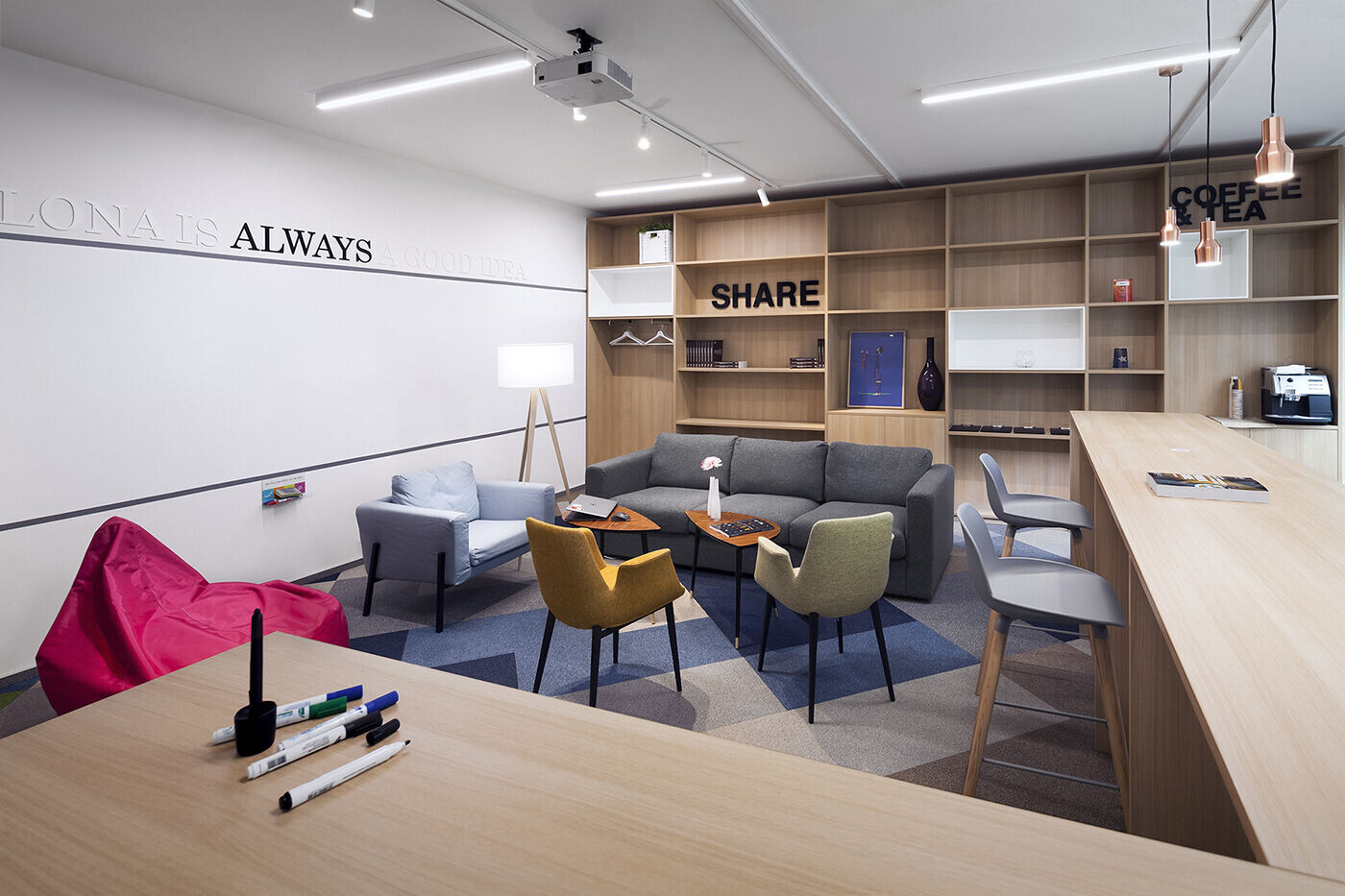 We incorporated the feeling of an overall journey through the world of learning with the symbols of the paper planes flying around the space, carrying the skills and achievements of the visitors. We place joyful and witty references in every separate training room in relation to the specific city and incorporated them as "gallery walls" in each room referring to the home style "wall with personal pictures in the living room".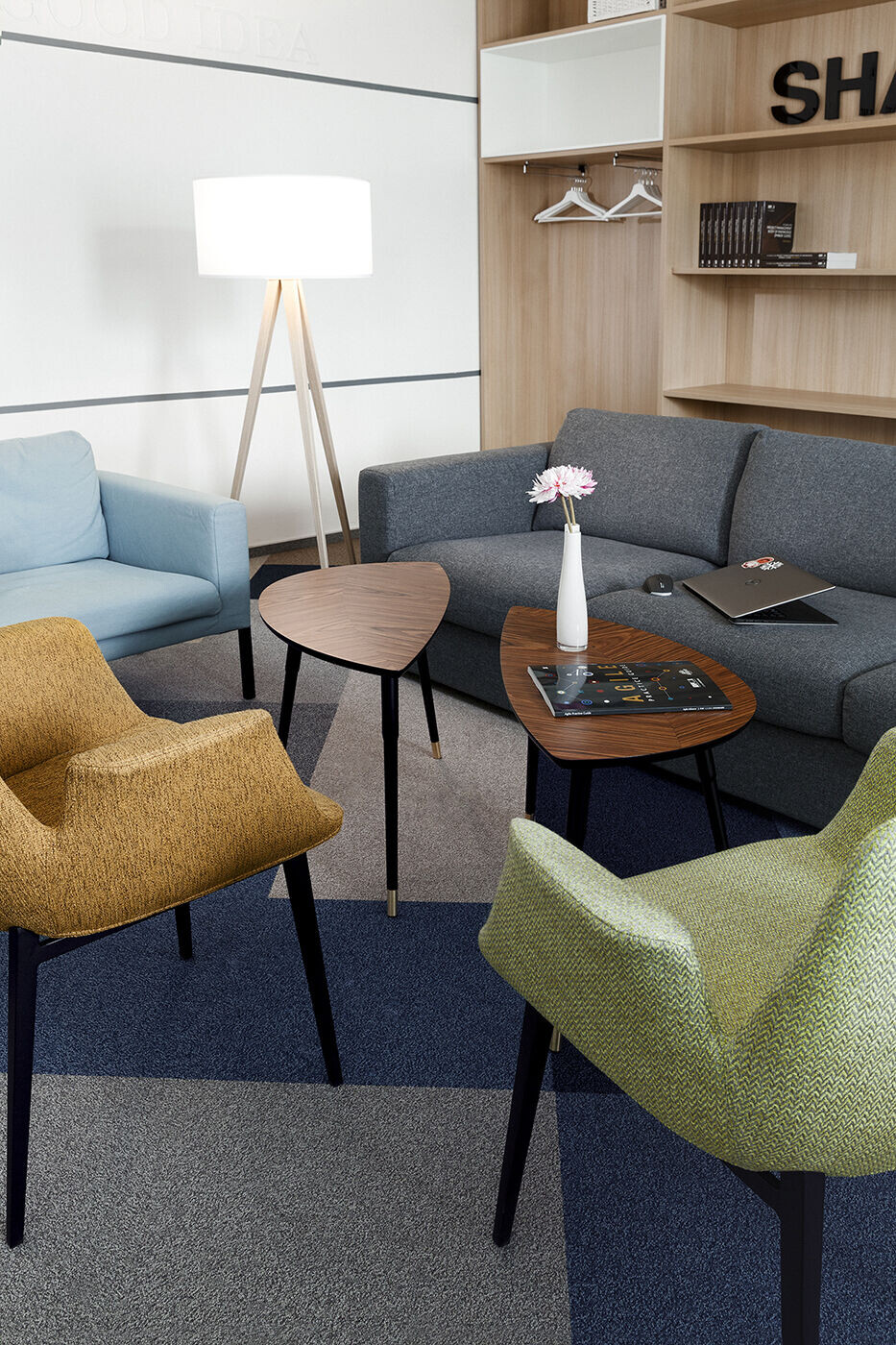 One of the training rooms we transformed into a space that breaks up completely with the general understanding of a learning center and created a living room style space with large sofa, armchairs and bar in order to think outside the box and offer to the visitors a learning process that counts mainly on interaction and informal way of communication during the learning process.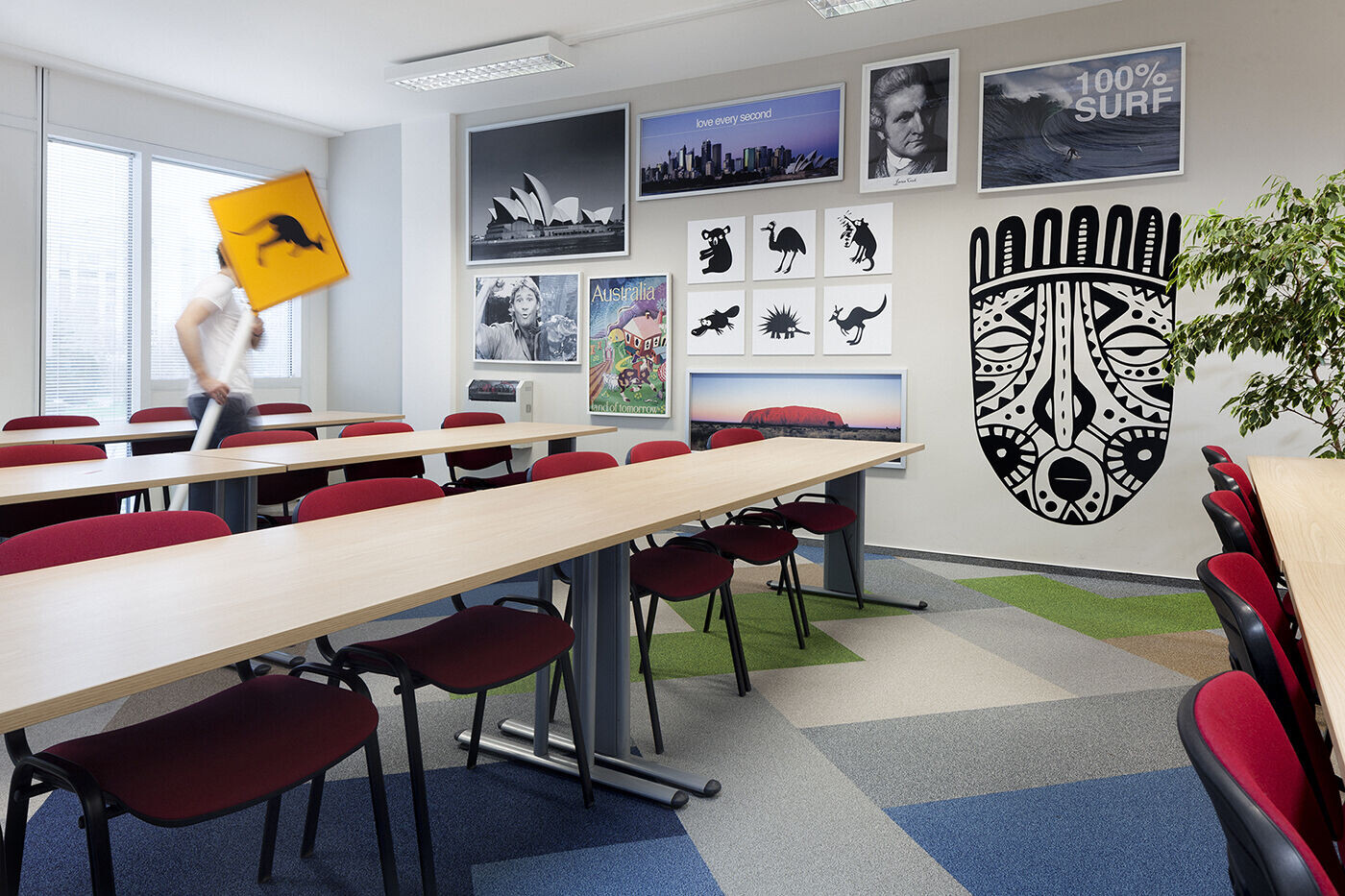 The bright colours, the playful graphics and elements together with the "wall fame" where visitors can take pictures with their diplomas and certificates build up a memorable and "outside the box" space where the learning process turns into almost a game and brings pleasure to everyone.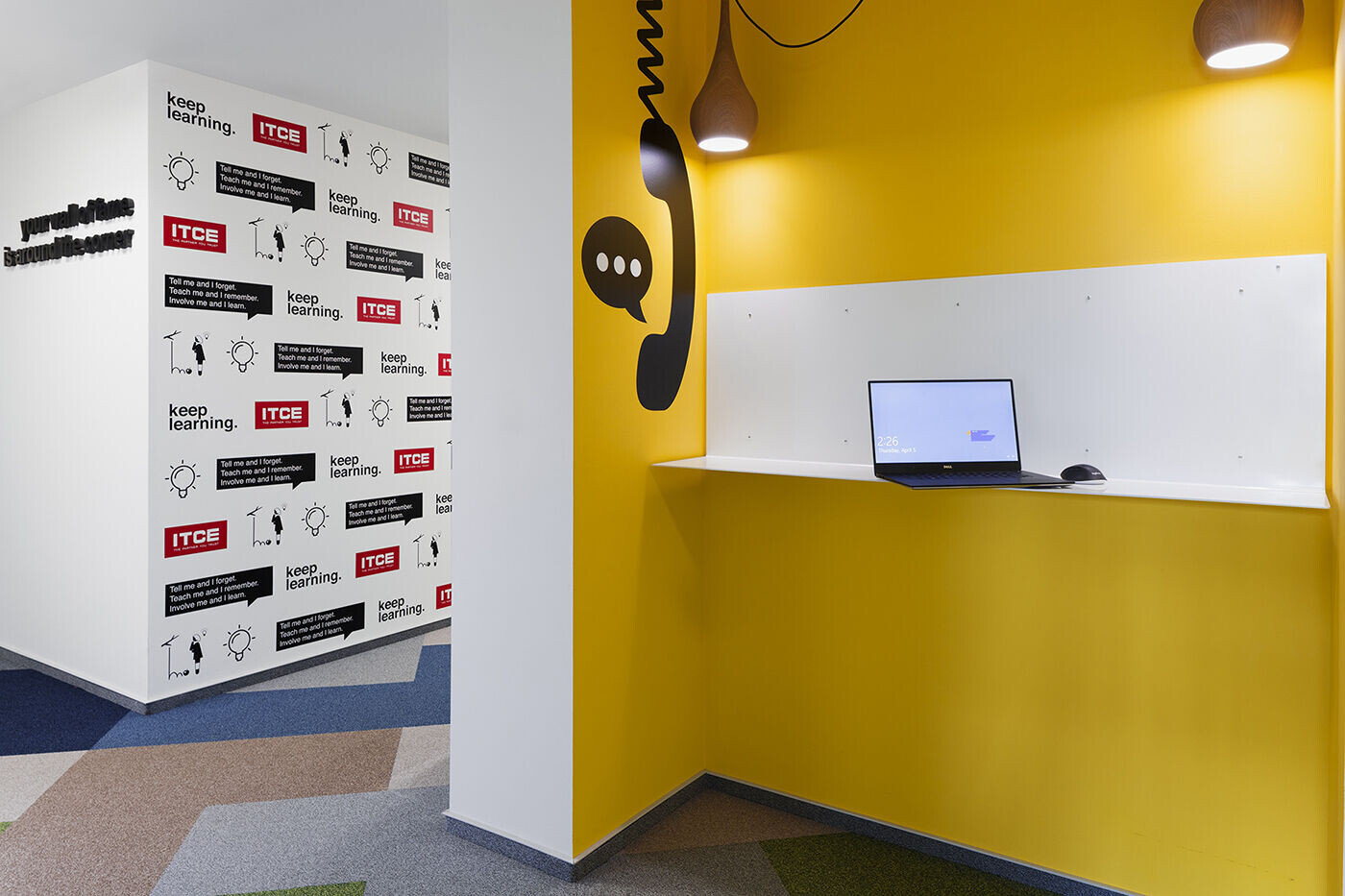 Material Used:
1. Modulyss – Carpet – Step