T3 ARCHITECTS Team has been invited by IVOIRE co-founders, Doan (talented pastry chef) and Nigel to design its new Pastry Shop in Saigon, next to the Opera. The goal: offer a larger space for their loyal customers and extend to size of the kitchen to produce always the best quality pastries and continuing to do research & development to remain the best in town!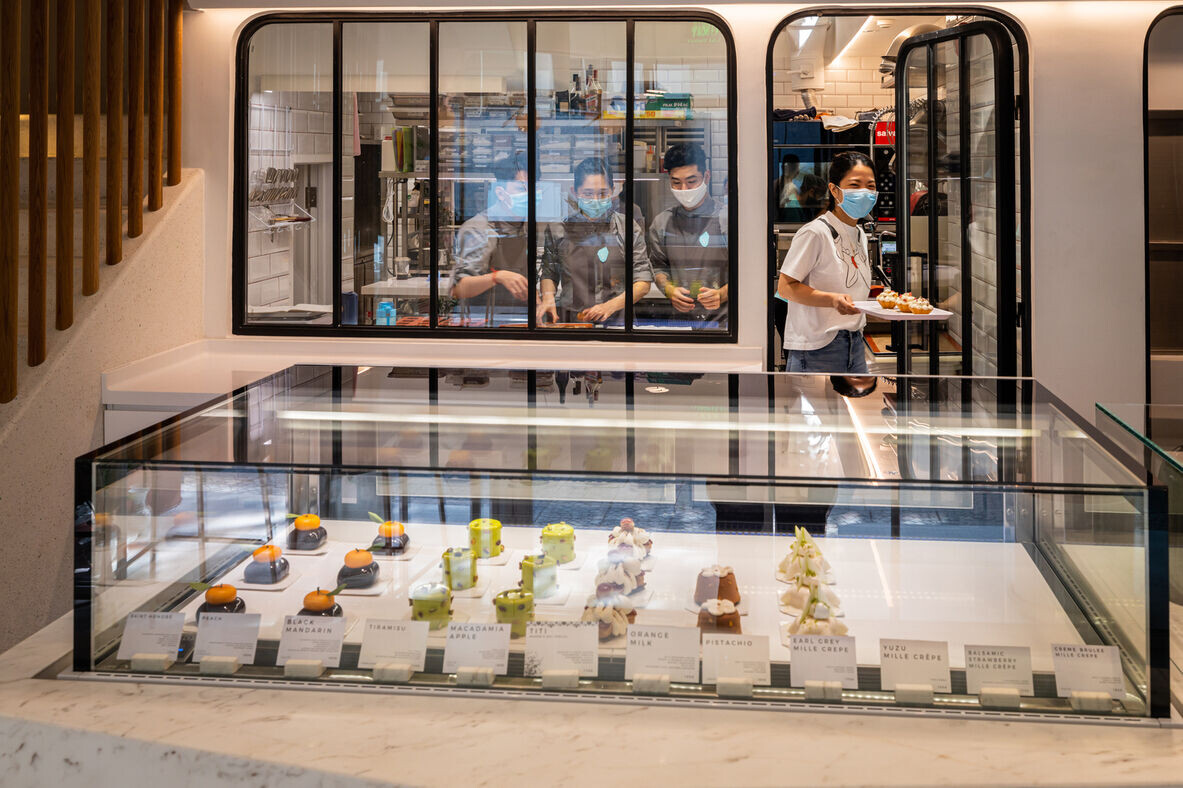 The design of T3 Team reflects the level of refinement of the pastries in terms of quality, aesthetic and innovation. First, T3 designers concentrate their effort on façade, to propose a minimalist design but promoting a Vietnamese's materials (ceramic from North Vietnam), hand-made, with an Ivory color, of course. The random shapes of ceramic pieces brings both dynamism and elegance to the façade!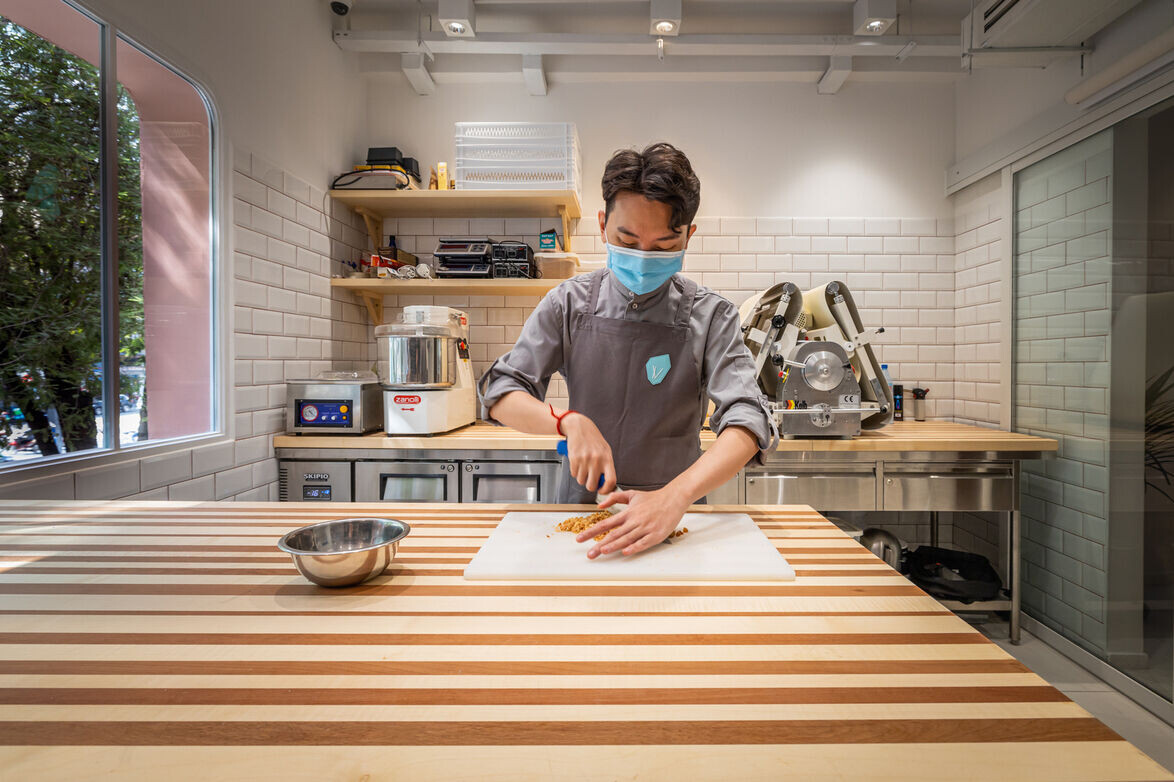 The door handle and signage has been designed by Matthias Laurent from Wedothatstuff and made by Sebastien Sicot, best steel craftsman in Vietnam; the illuminated flag sign has been hand-made by KOBI Lighting Studio workshop. The interior IVOIRE logo made in ceramic is an art piece from Agnes Thierry! All details have been carefully considered, designed and realized, like the pastries from Doan!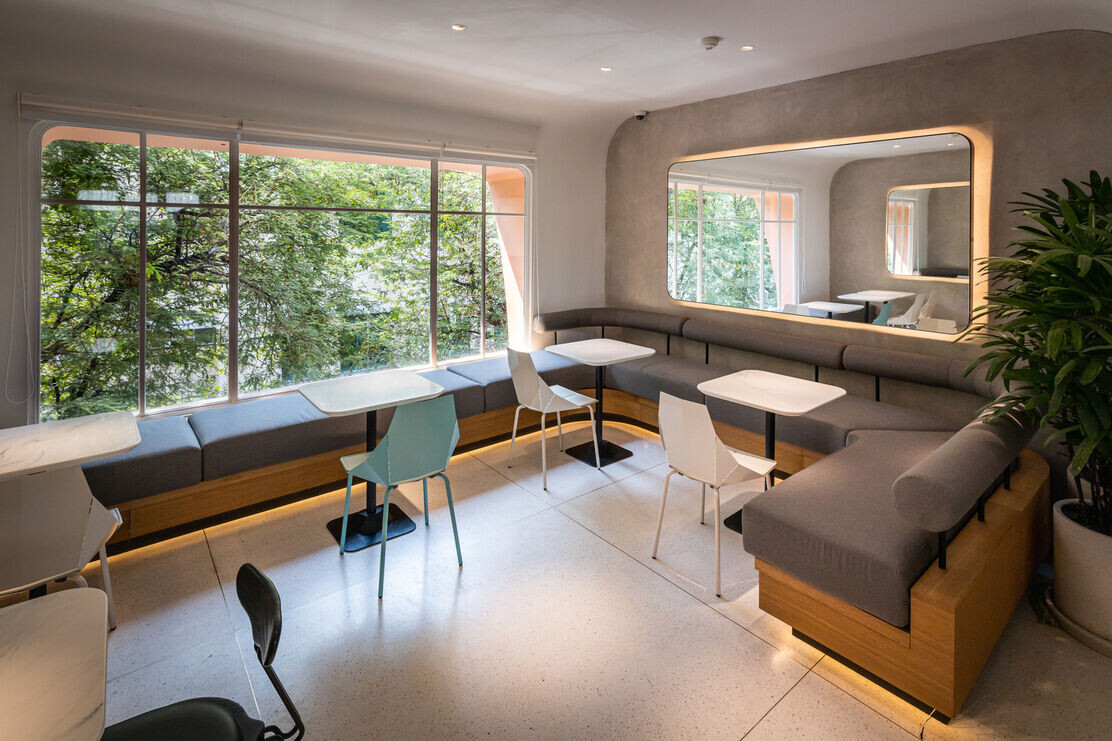 When we push the doors, the pastries are highlighted by a very precise lighting with a strong red light index to make sure that the real color of cakes appear. It has also a direct positive impact on sales. All serious people know that!. Staircase have been designed as an Art piece, with a beautiful stairs shape made in terrazzo, and inspired by pastry dough. Same for the "wave" of the façade and ceiling which makes reference to the softness of the dough before doing pastries.
In terms of color palette, T3 mixed off-white (for façade and terrazzo floor), black (for steel frames), solid wood (to bring coziness), grey (stucco on certain walls) and a cocoa powder color (in line with "gourmandize".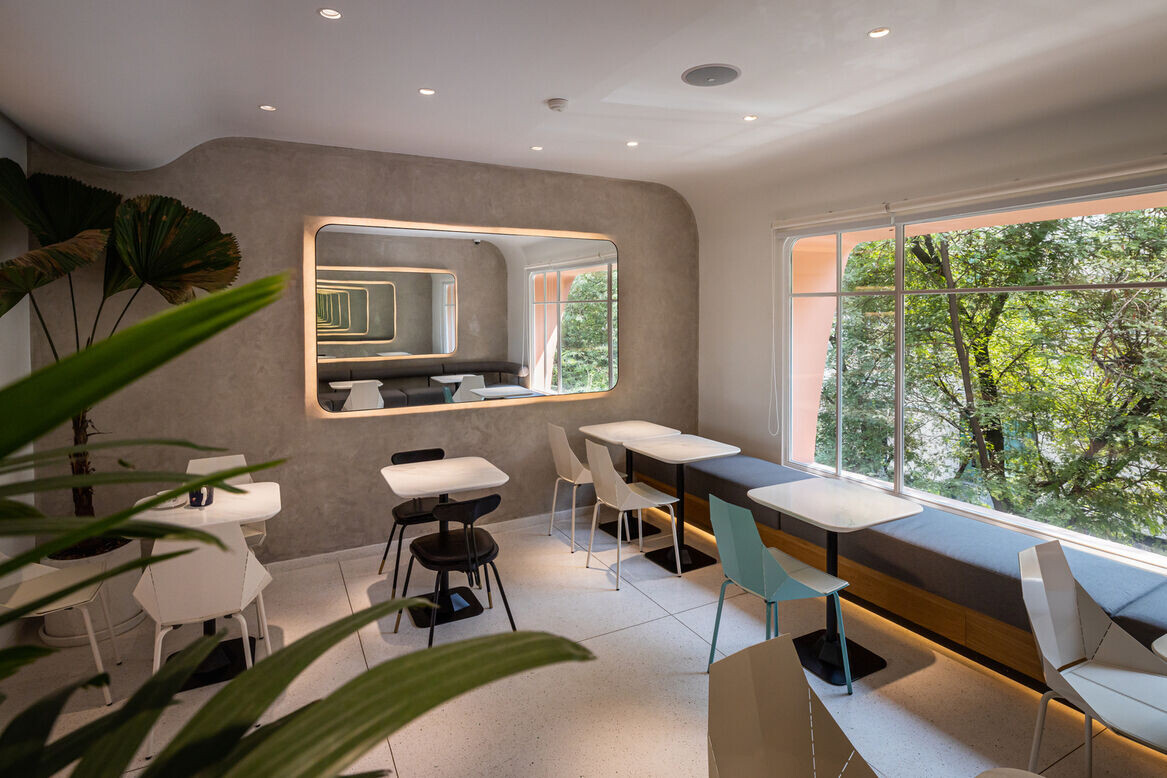 Materials are all sourced in Vietnam to limit the pollution related to transport and also to promote the local economy and Vietnamese know-how. Air quality has been also well considered to avoid chemicals, VOC and all plastic, except the doors, lockers, large desk and roof at the 3rd and 4th level where T3 collaborated with Plastic People to design and produce tailor-made lose furniture made from recycled plastic (700kg recycled in total for such a "small" project).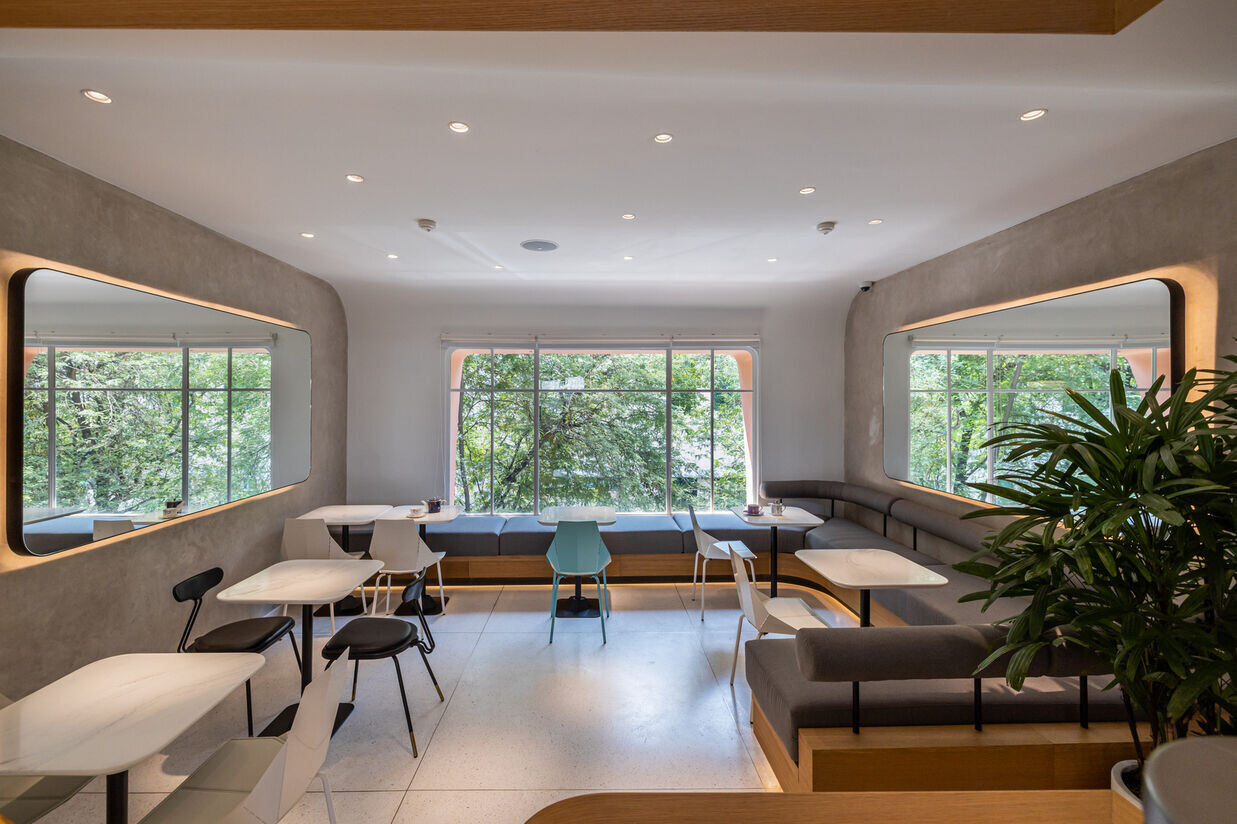 T3 first intention on IVOIRE project was to convince the owners to preserve the concrete structure of the existing building as it is the most sustainable approach we can have when considering any project: preserving existing is the best manner to reduce the carbon footprint of the construction process. Then, if architects and interior designer are talented, it is always possible to turn a "basic" building" in a sustainable and elegant building which make Saigon more beautiful!
Even on small project like IVOIRE Pastry, T3 always promotes a frugal approach in terms of Design solutions and selection of materials. Global warming affect all the Humanity right now and every single Design Studio must be involved to fight against it…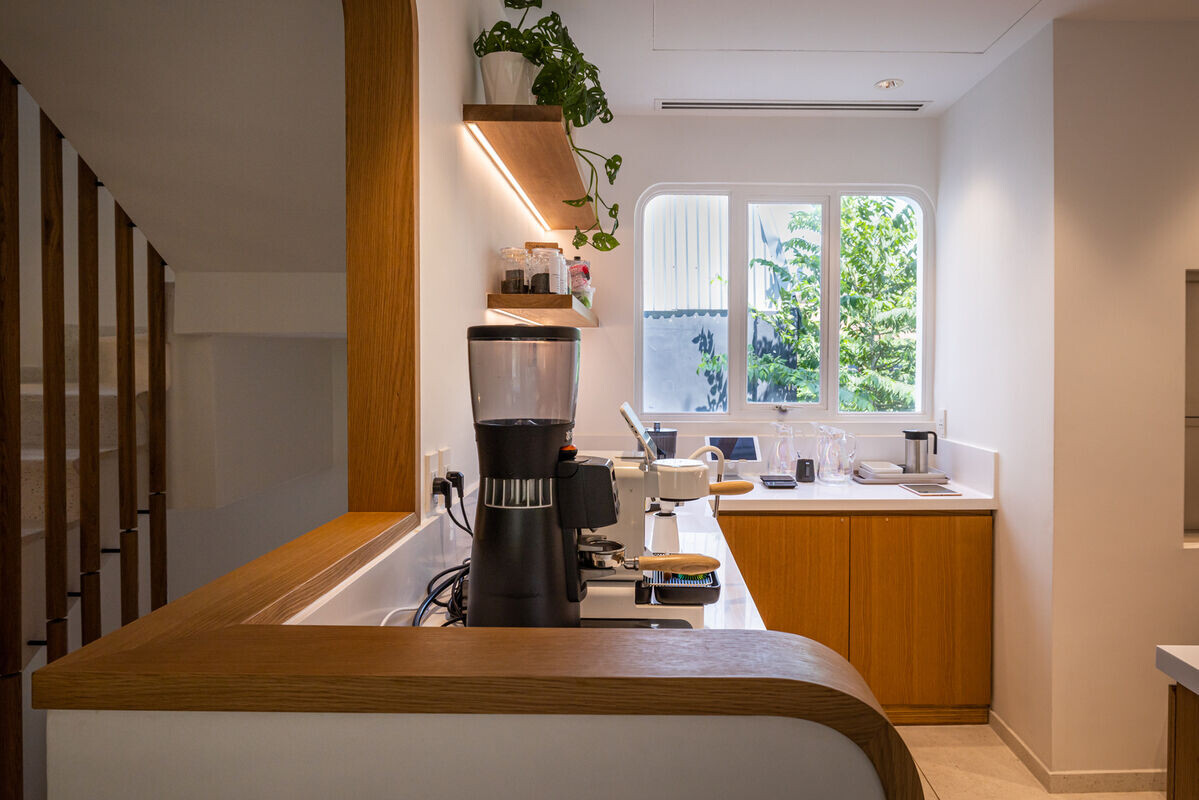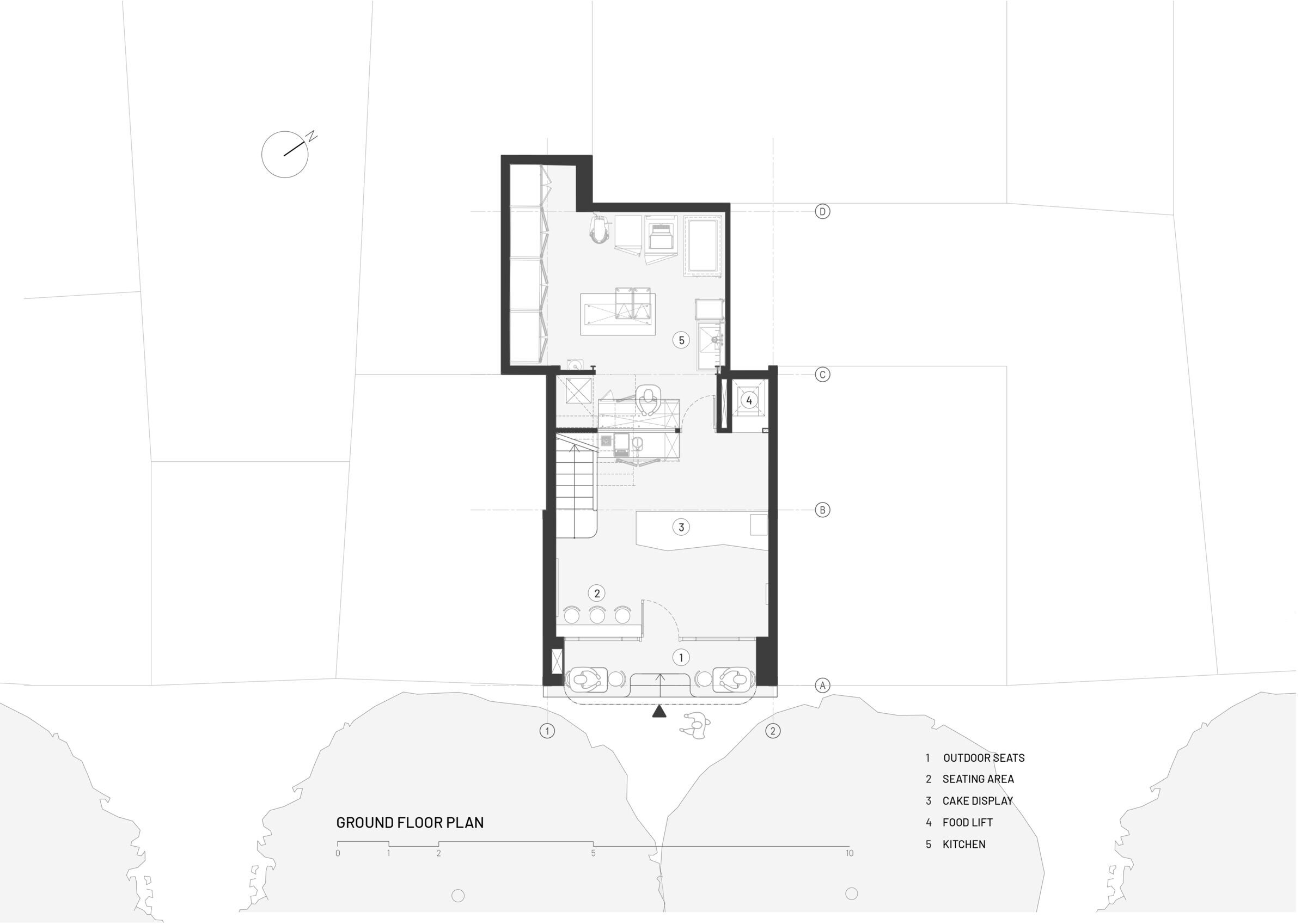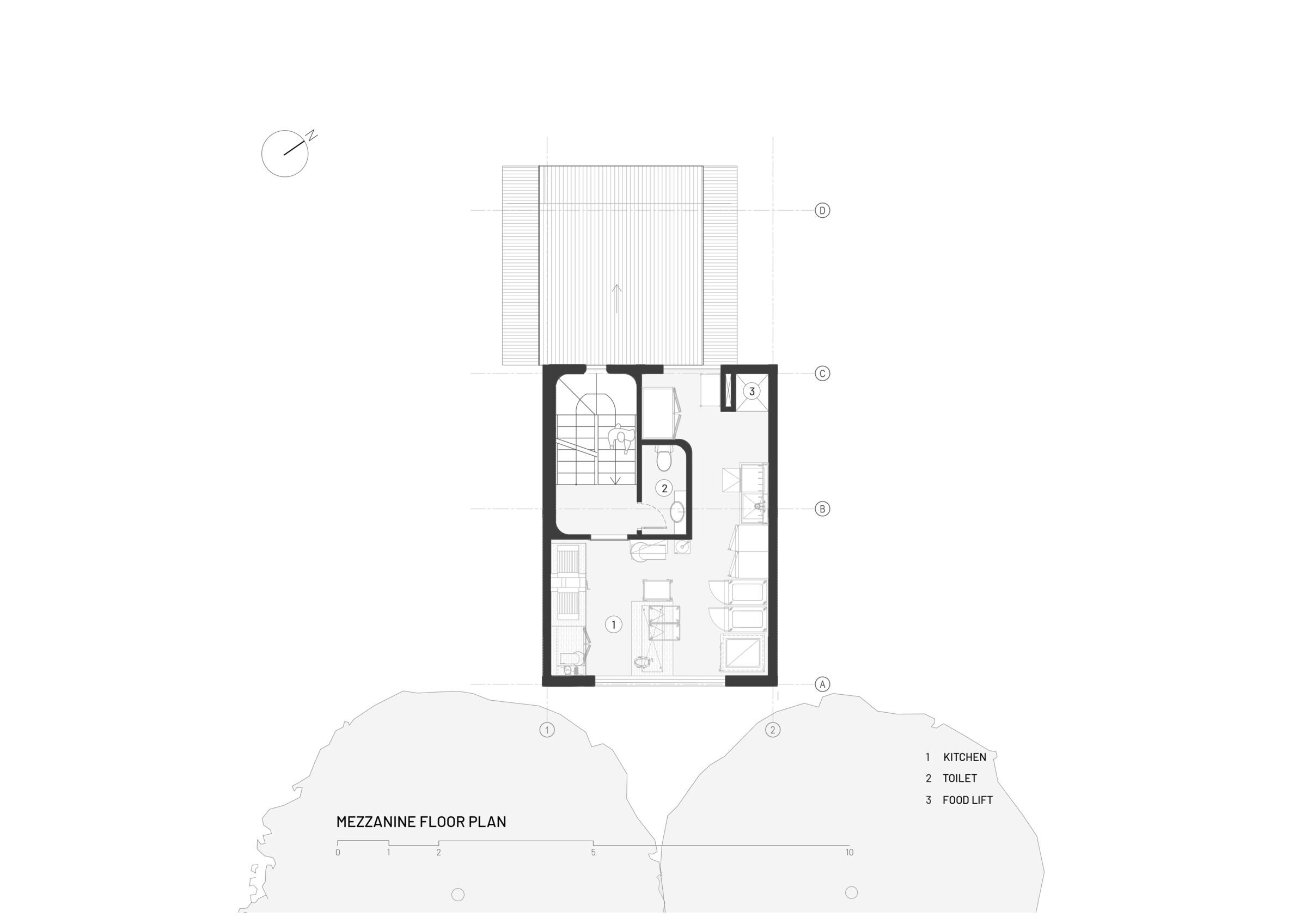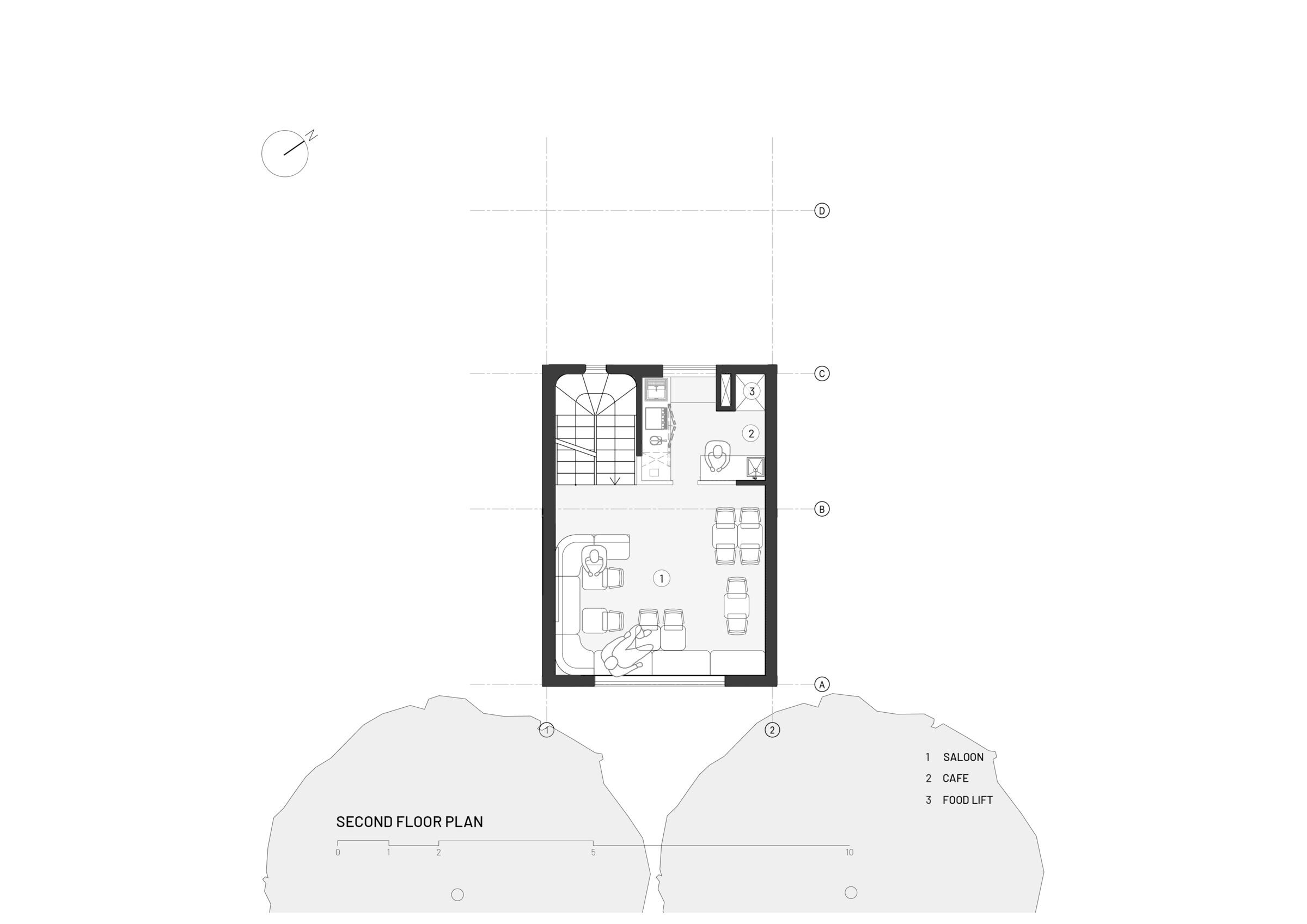 Material Used :
1. Vietceramics - Floor Tiles
2. Duramacs - Solid Surface
3. Dulux - Painting
4. Plastic People - Recycled Plastic
5. Xingfa - Aluminium Doors
6. Kohler - Bathroom Equipments