The project is a complete house renovation for a large, sophisticated family. Some antique and classic furniture icons, already in possession of the family, were incorporated to complement the modern renovation of the house. Space utilization and good functionality were some of the priorities, as well as achieving a nice, cozy and peaceful atmosphere of each area through our design and the attention to each element.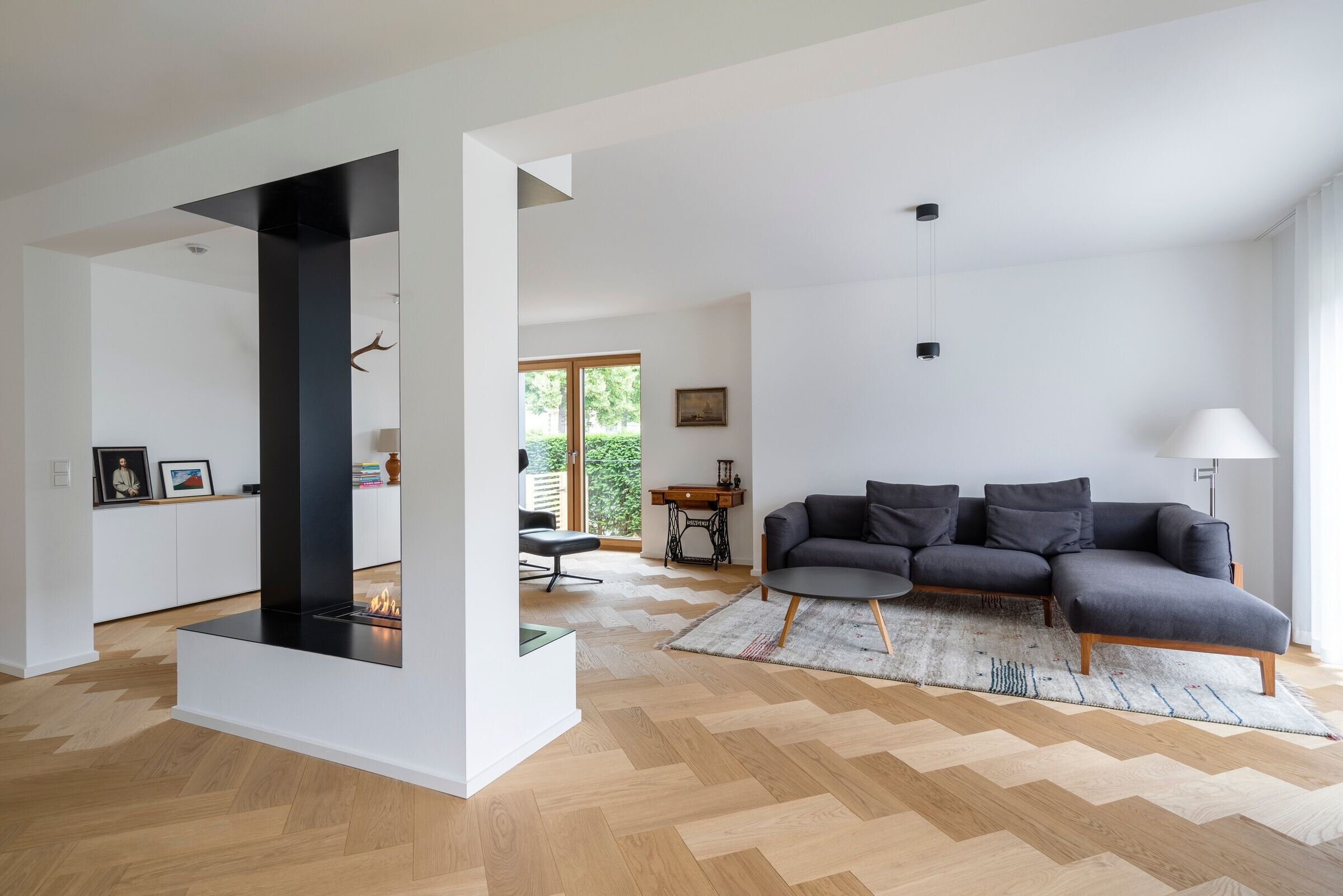 Any challenges that we were facing in the beginning of the project were converted into unique and key designs for the house: like the fire protection door and the sliding door that were incorporated into the kitchen paneling orthe design of the fireplace situated in the center of an area where we wanted to keep the open plan.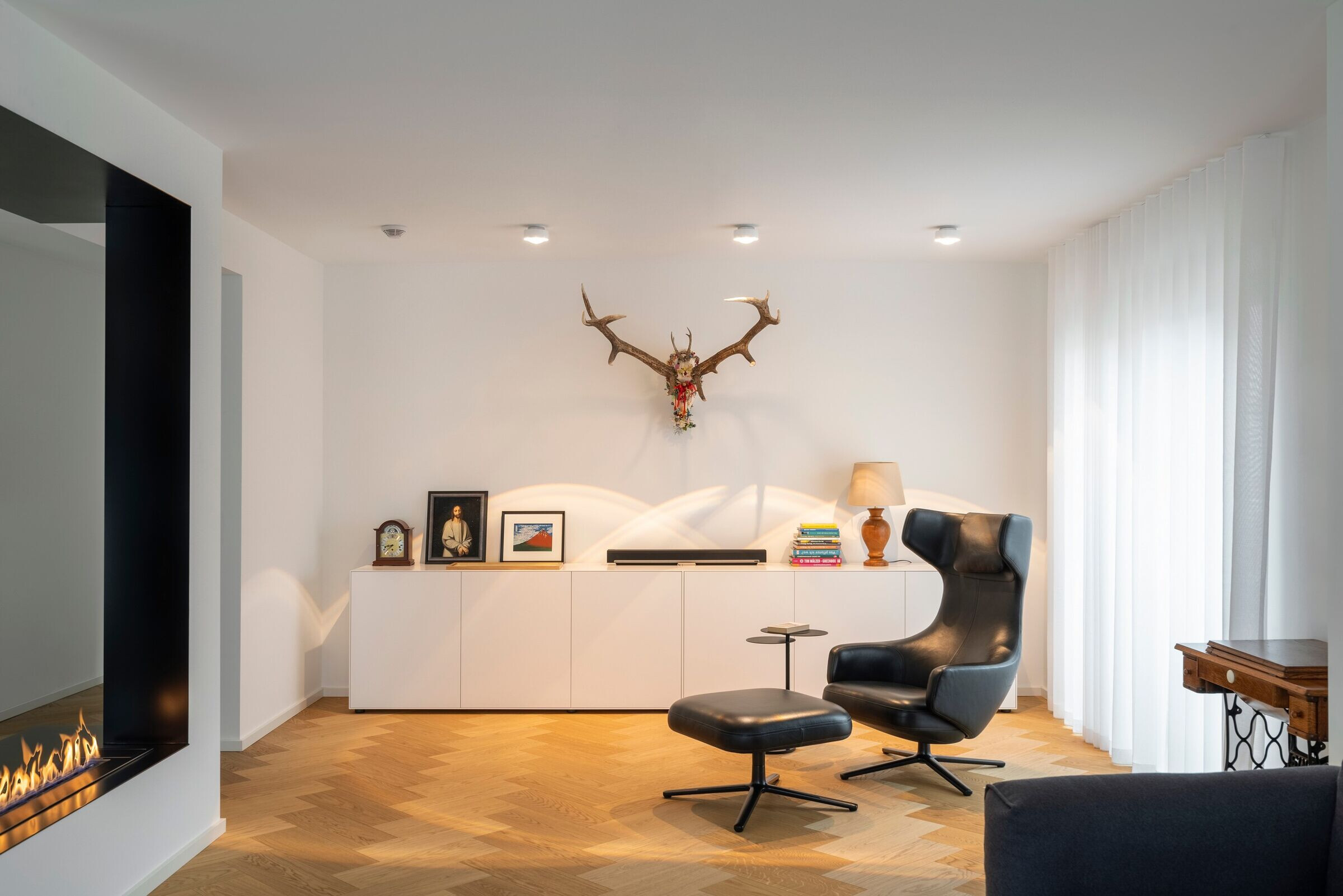 Generally, we had the privilege of working with high quality materials for this project. The wooden floor and the wooden window profiles were determined first in the same oak shade and after that the window seats were matched in the same optics inMDF veneer. Bathrooms and dining area are made with quality large scale tiles.