Located in the historical center of Rennes (rue Legraverend - protected area) the small plot of 145m² presents strong regulatory and technical constraints. Located in the zone of control of the French architectural review board (Architectes des bâtiments de France), this contemporary architecture was a source of exchange between the various services.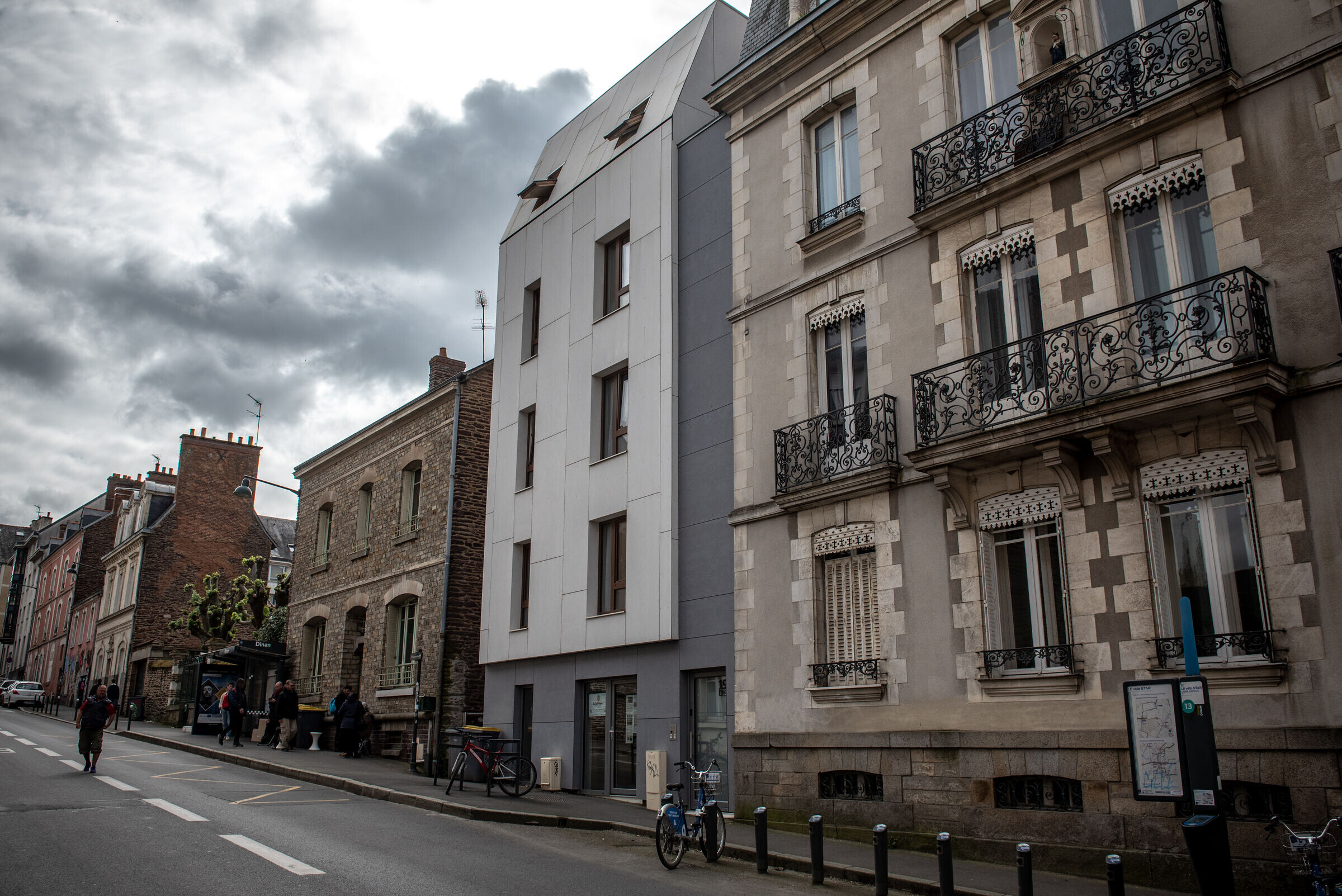 The program of 6 dwellings (T1/T2/T4) and an office, on 4 levels in wood frame comes to continue the will of densification of the urban spaces by filling this hollow tooth of the Legraverend street.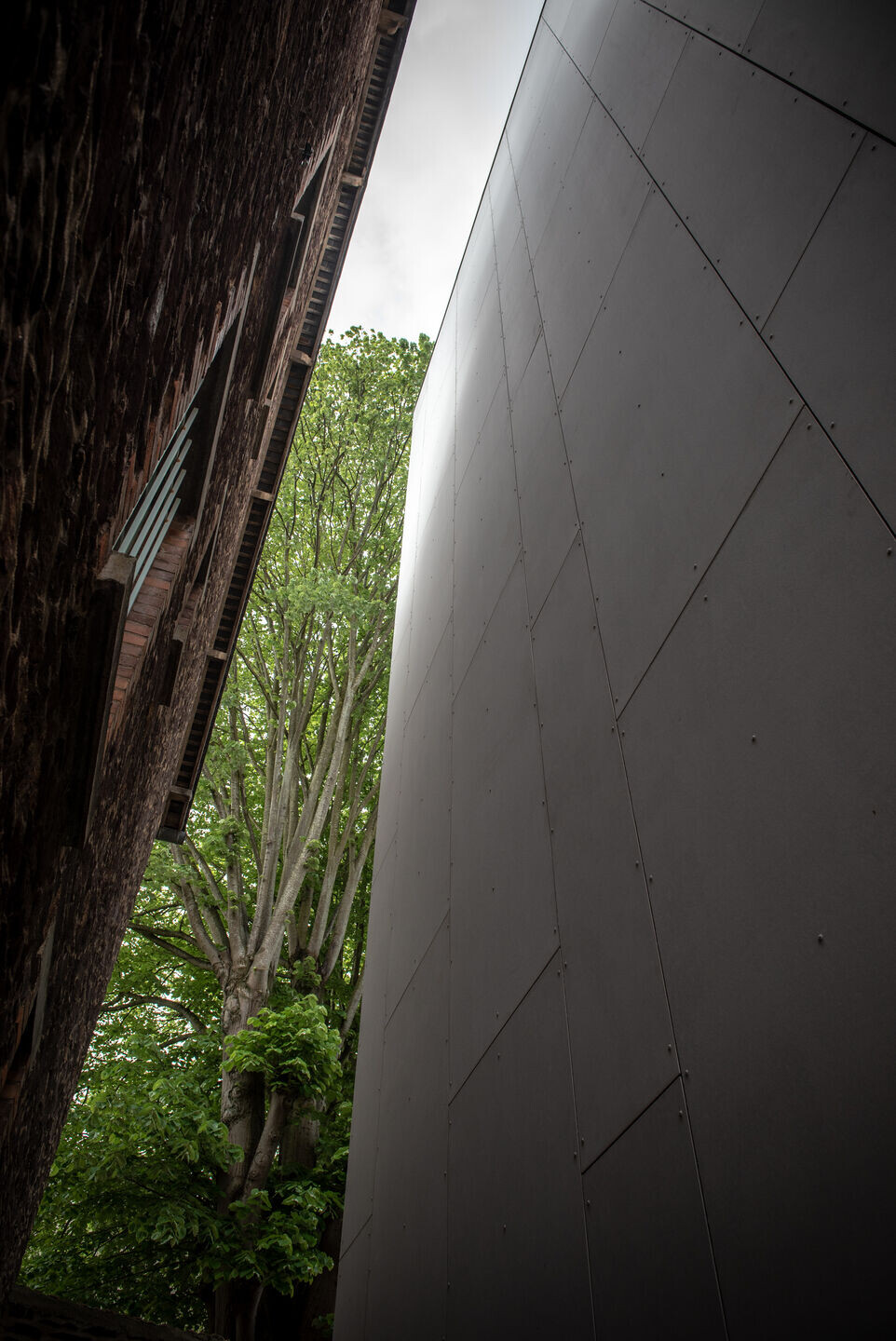 The nod to Rennes' heritage is made by the rhythm and dimensions of the openings in the facades, treated in wood. Its size and sloping roof cling to the neighboring buildings to weave the new with the old and allow this new project to integrate into the city.
The shape and the openings are reminders of the traditional architecture while the cladding is the contemporary mark of the project.
The main staircase is made of wood and articulates all the apartments. Adjacent to the neighboring building, the stairwell allows the view on the beautiful existing stone wall, always with the aim of creating links between the new and the existing.
In addition to the thermal objective thanks to the application of the passive standard, this building is intended to be as economical as possible. First of all in energy to limit the environmental impacts, with the implementation of biosourced materials, but also cost savings. This is not with the objective of being always cheaper but to extend the financial accessibility of this type of project to the greatest number.
Indeed, this housing project aims to accommodate students or young workers in a building with collective functioning.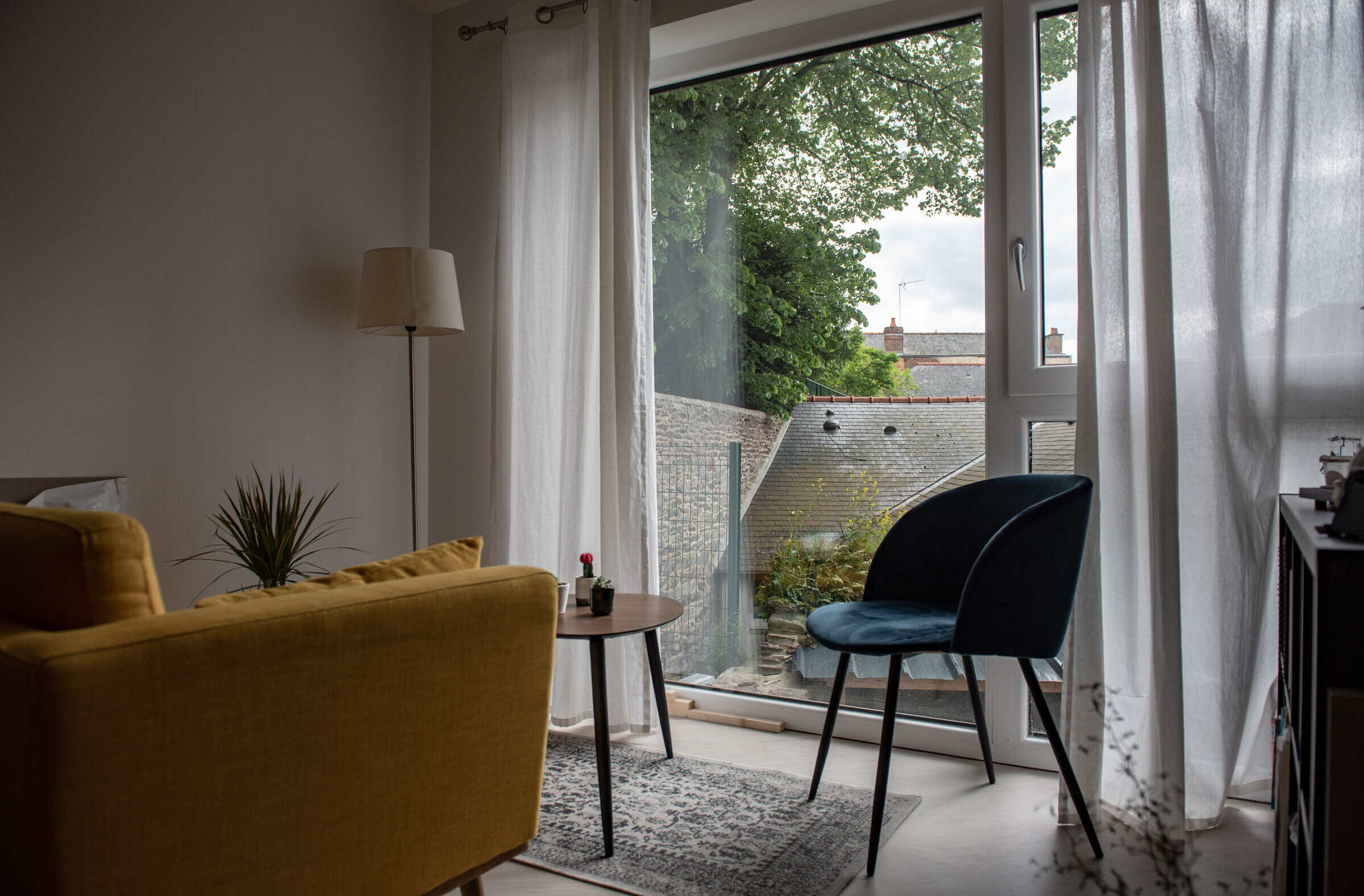 Material Used :
1. GRAPHISOFT: Archicad
2. PROCLIMA: Intello + airtightness membrane
3. ISOCELL: Cellulose wadding
4. SIGA: Airtightness scotch
5. HELIOS: Air vents
6. ETERNIT: Mineral / composite cladding