Image: Jiro Yonezawa (Japan) Red Fuji, 2019; Ulla-Maija Vikman (Finland), Akureyri, 2009. All photos by Tom Grotta.
Japandi: shared aesthetics and influences explores common approaches shared between Japanese and Scandinavian cultures through contemporary art. The show features 39 fiber and ceramic artists from Japan, Denmark, Finland, Norway, and Sweden.

Japandi is a hybrid union of Japanese and Scandinavian aesthetic approaches appreciated for its exceptional craftsmanship, simplicity and minimalism, reverence for nature and natural, sustainable materials, and the beauty of embracing imperfection. This union evokes a visual and physical sense of calm and tranquility.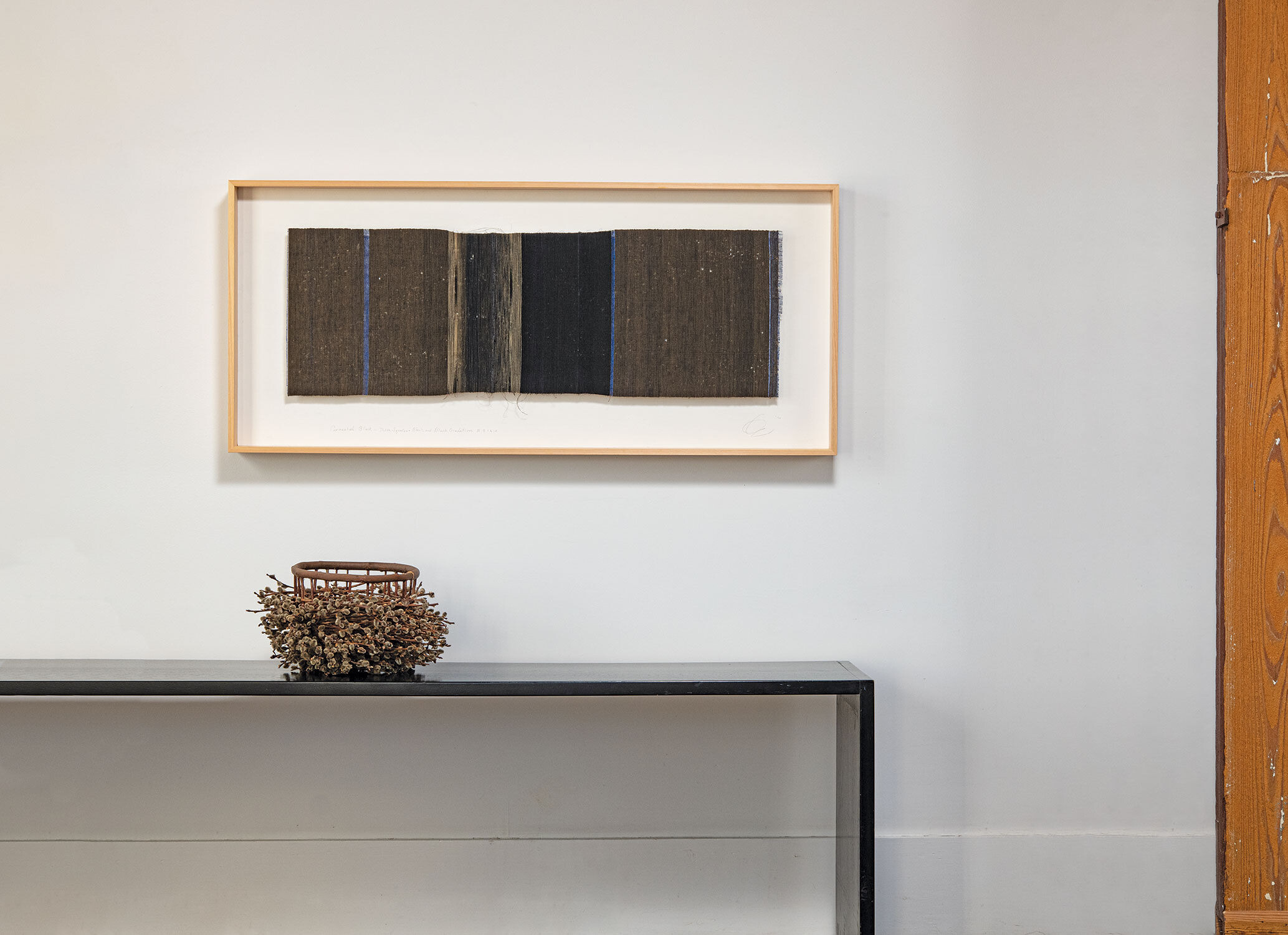 Chiyoko Tanaka (Japan), Permeated Black-Three Squares, 1990; Markku Kosonen (Finland) Pussy Willow X, 1994

The artistic kinship stretches back a century and a half ago when Japan's closed border policy was lifted in 1858 and Danish designers and creatives began traveling to Japan. Early influence can be seen in ceramic crafts, architecture, and Danish furniture. After World War II, the Japanese government began promoting cultural exchange among designers and artists from Scandinavia.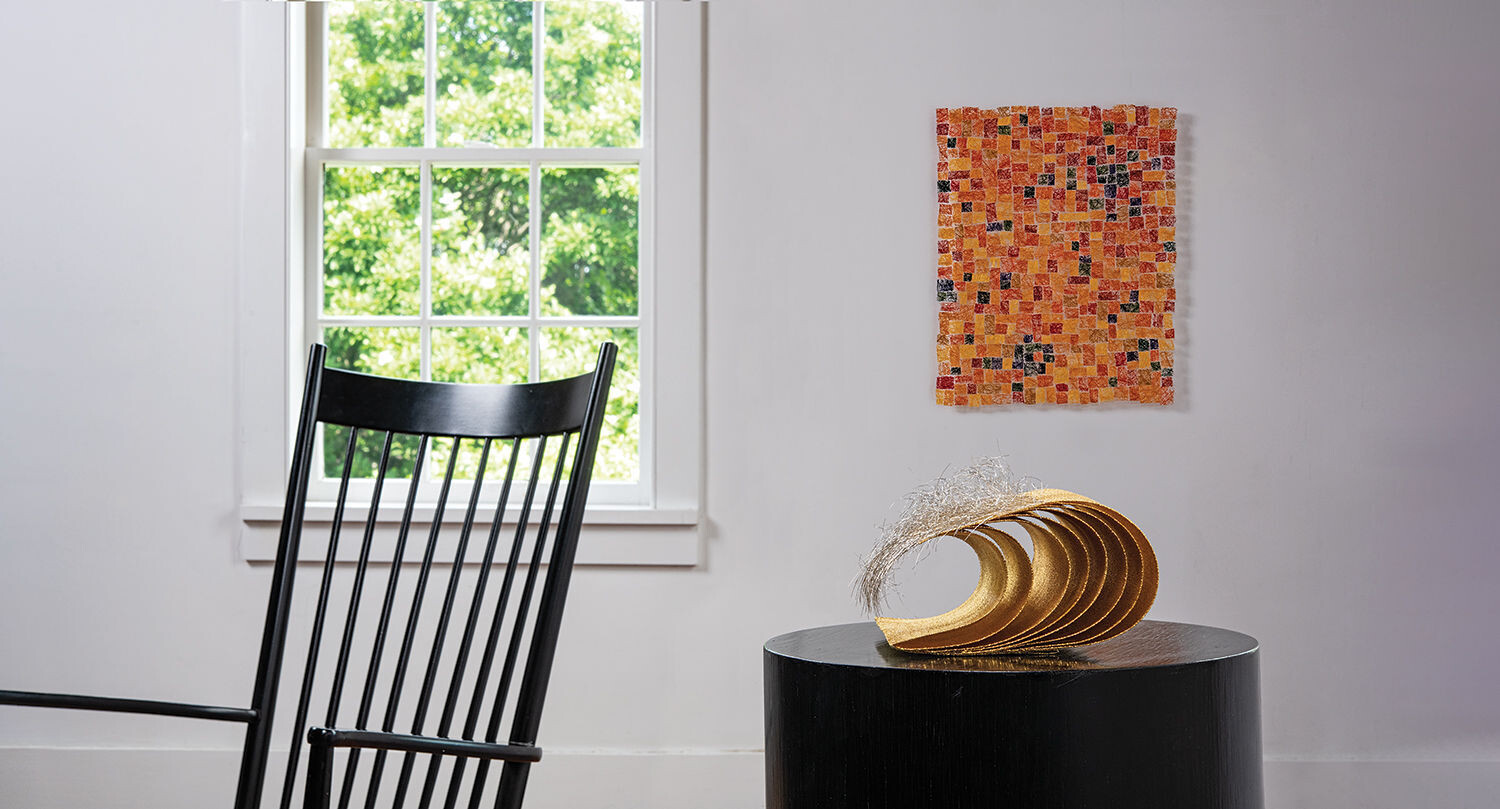 Mia Olsson (Sweden), Map of Warm Area, 2012; Kyoko Kumai (Japan), Blowing in the Wind, 2010

Artists of Fiber Art and Modern Craft uniquely embody principal elements of what is currently termed Japandi style - from their use of natural materials and neutral color palettes to the fundamentally "slow art" process of hand craftsmanship. The core of their processes and materials are invoked with an intrinsic sense of contemplation, tranquility, and harmony that reverberates through their work and into the spaces the artworks inhabit.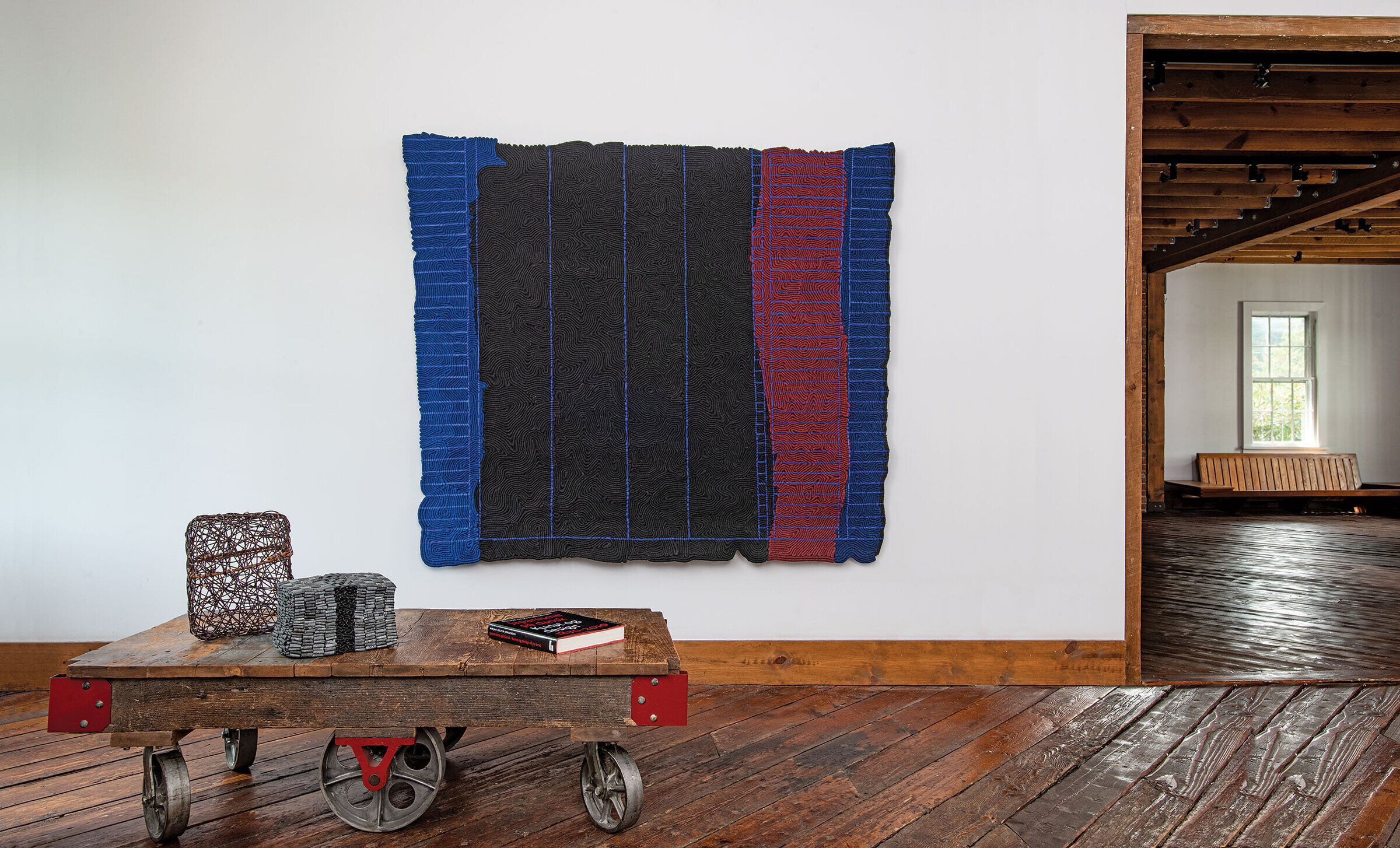 Kari Stiansen (Norway) Black No ll Blue, Red, 2013-17; Hisako Sekijima, (Japan), A Line of Willow IV, 2019; Mutsumi Iwasaki (Japan), Charcoal, 2009
Unique basket forms may be made of bamboo, willow, cedar, or their earthly "scraps" such as branches, grasses, bark, and twigs. Materials come from regionally or locally sourced plant life or even backyard cultivation. Works made of soft materials such as linen, cotton, or wool are handwoven in meticulous detail act as textural counterpoints, adding warmth and calm in modern interiors. Both cultures make room for reuse, artful imperfection, and comfortable simplicity, through the Japanese concept of wabi-sabi and the Scandinavian idea of hygge.

The exhibition is on view through October 3rd and continues online on Artsper.com.