This project was designed for a glasses store in Sendai, Miyagi, Japan.

The site adjoins to the road with many traffic and adjoins big parking spaces also. Hence, this store is located in an area with good visibility. This is a scene often seen in a rural area in Japan. Thus, We have considered designing our plan that becomes familiar with such mundane scenery. But, also we have considered that shop is not to be buried from surround environment.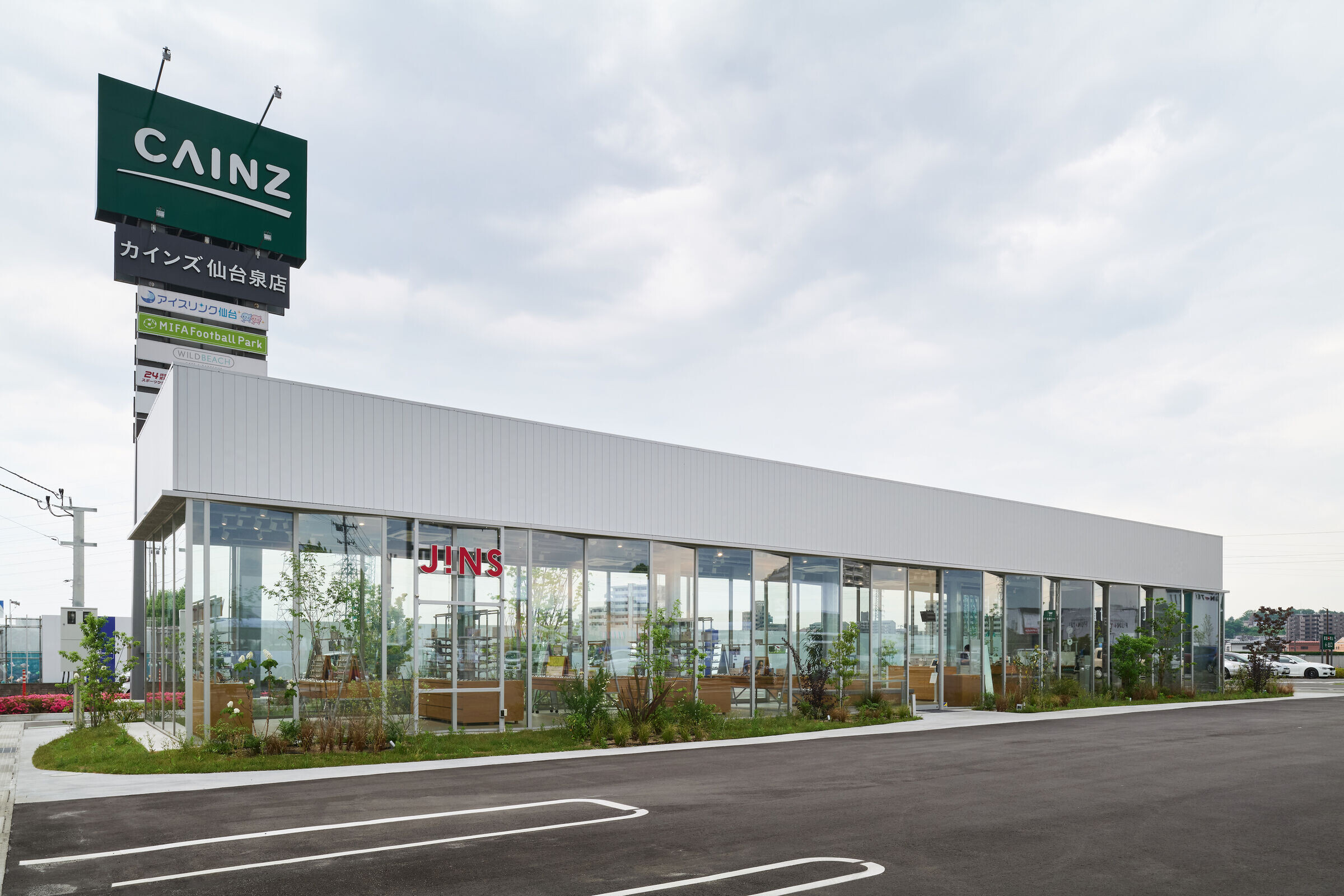 Our plan is rectangle building like a box with a glass-covered whole. And In this plan, We considered glass wall tall should be configured at 3.4m for the user can have good visibility.
In this plan, Glass has been covered the whole building. We thought the form of glass is important. Thus, we did not adopt a form of simple straight. We adopted a characteristic zig-zag form in the glass wall.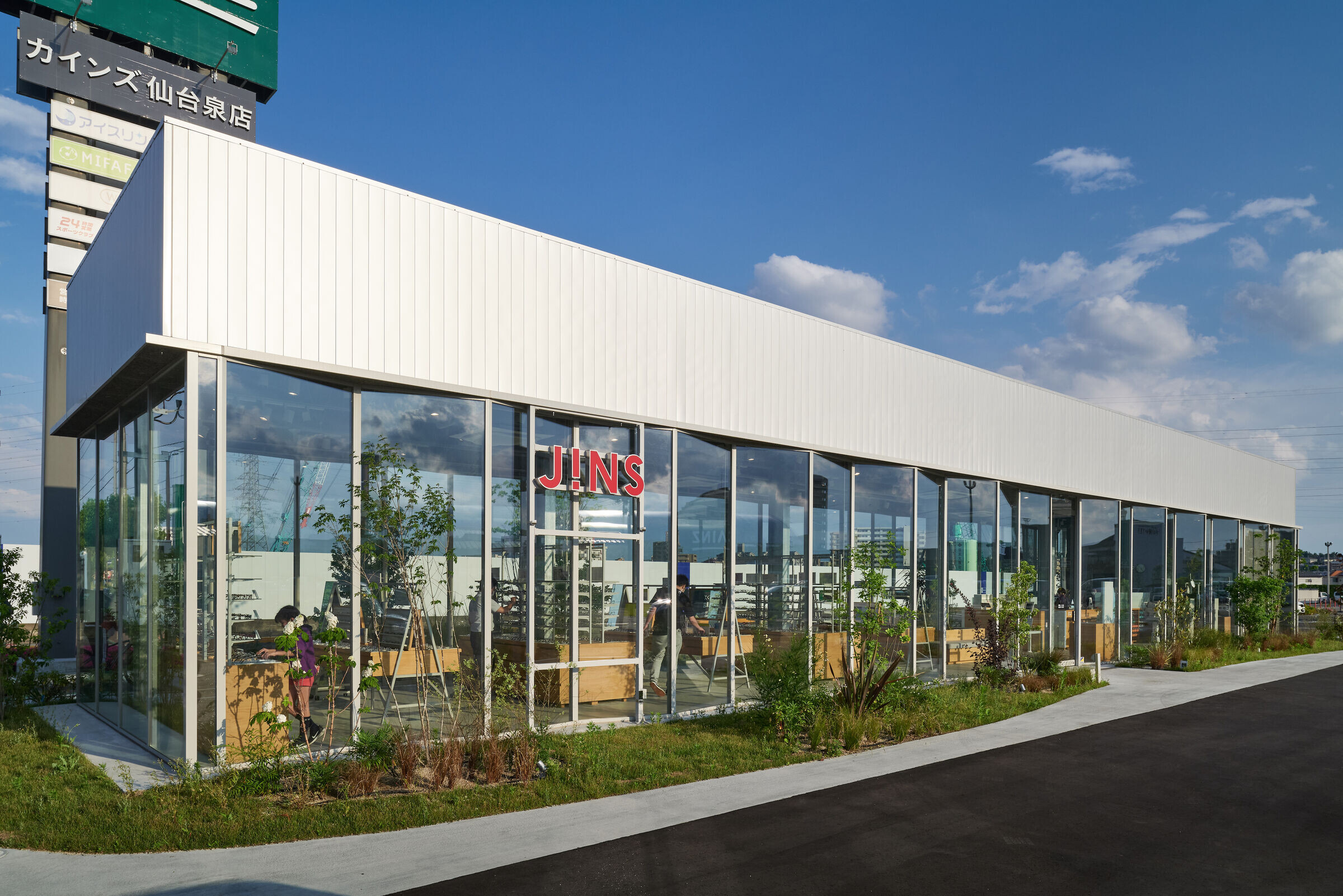 In the structure, we have placed the pillar straightly in the center of the building. And beams that stretched evenly on both sides are supported from the pillar. The roof is supported by such a structure of beam and pillar.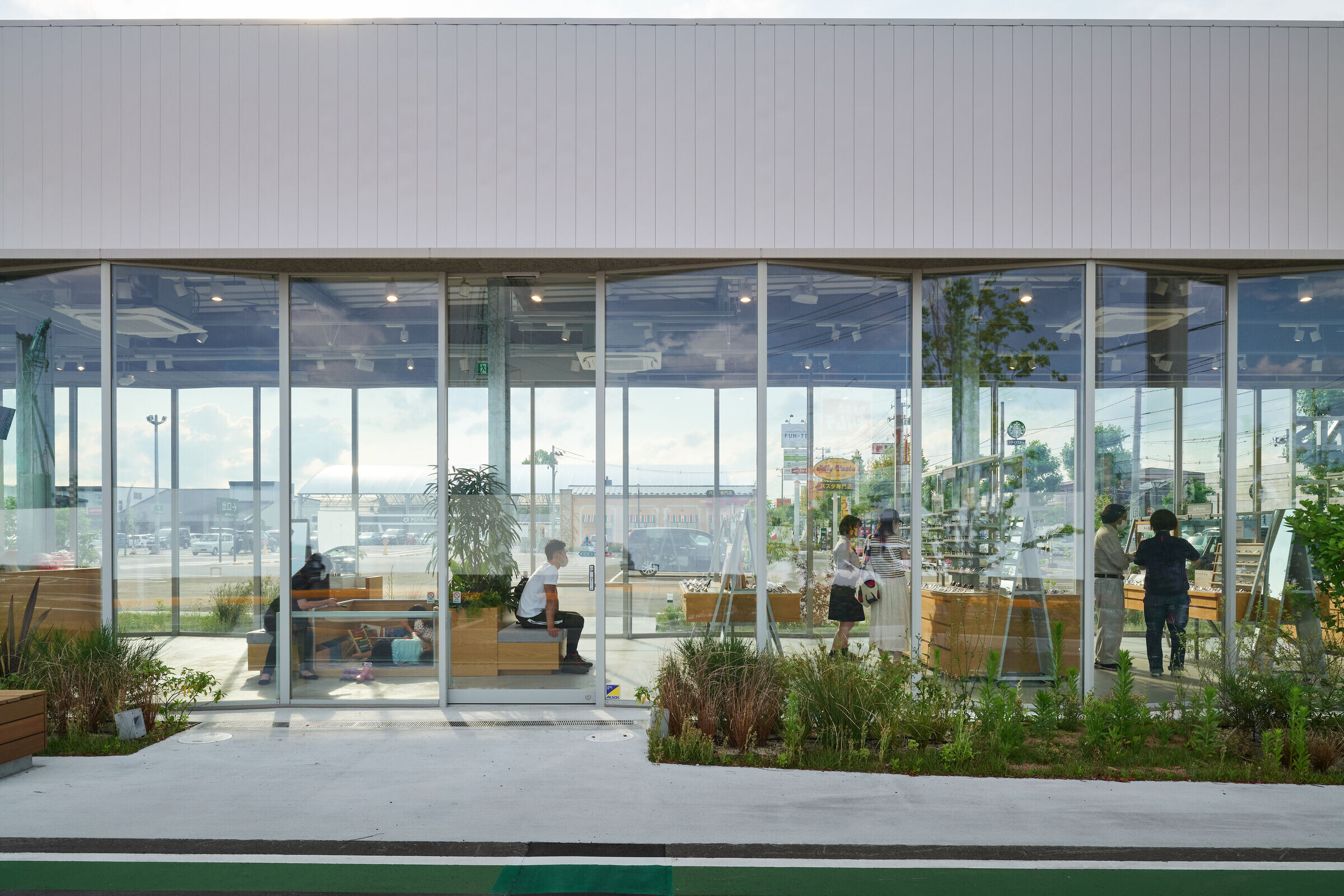 The zig-zag glass surface changes to reflect or transmit the surrounding landscape due to the movement of the viewpoint, the angle of sunlight, and the brightness.
We hope that the presence and transparency of such glass of surface will make bright, open, and make the various facial expression in this plan.