As the brand designer, we were approached by Jones the Grocer to develop the design for their new sharing concept, Jones Social. The space selected was an unused F&B outlet within the hotel and the brief was to design a space that can be used all day, from breakfast all the way to late night dining. The double height atrium at the entry was perfect to include a mezzanine, while the lower dining area towards the rear offered an opportunity to create a more intimate space.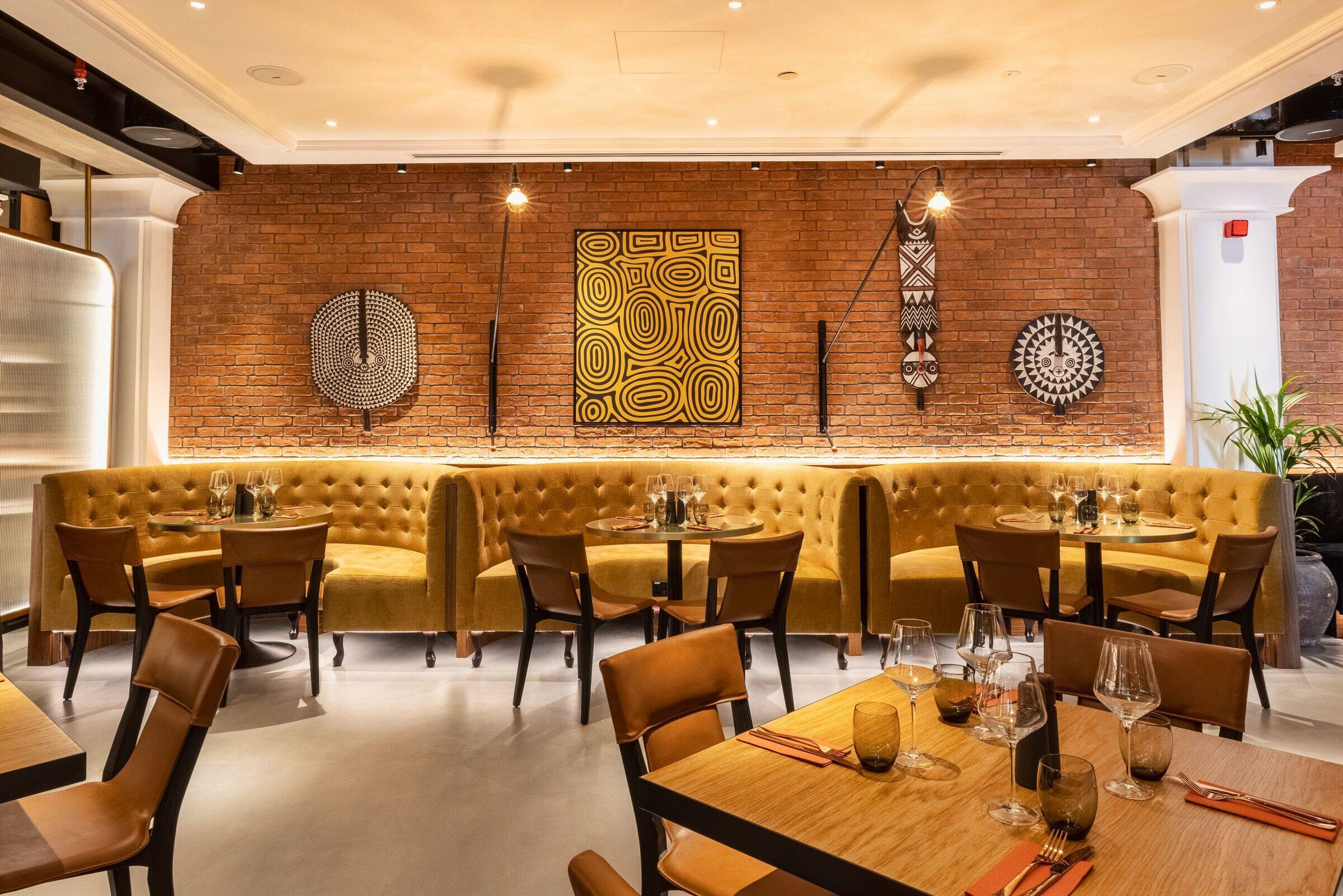 Jones Social is designed to be a place you can meet, reflect, work, socialize, drink and enjoy small plates fired with love and smoke for breakfast, lunch, dinner and anything in between.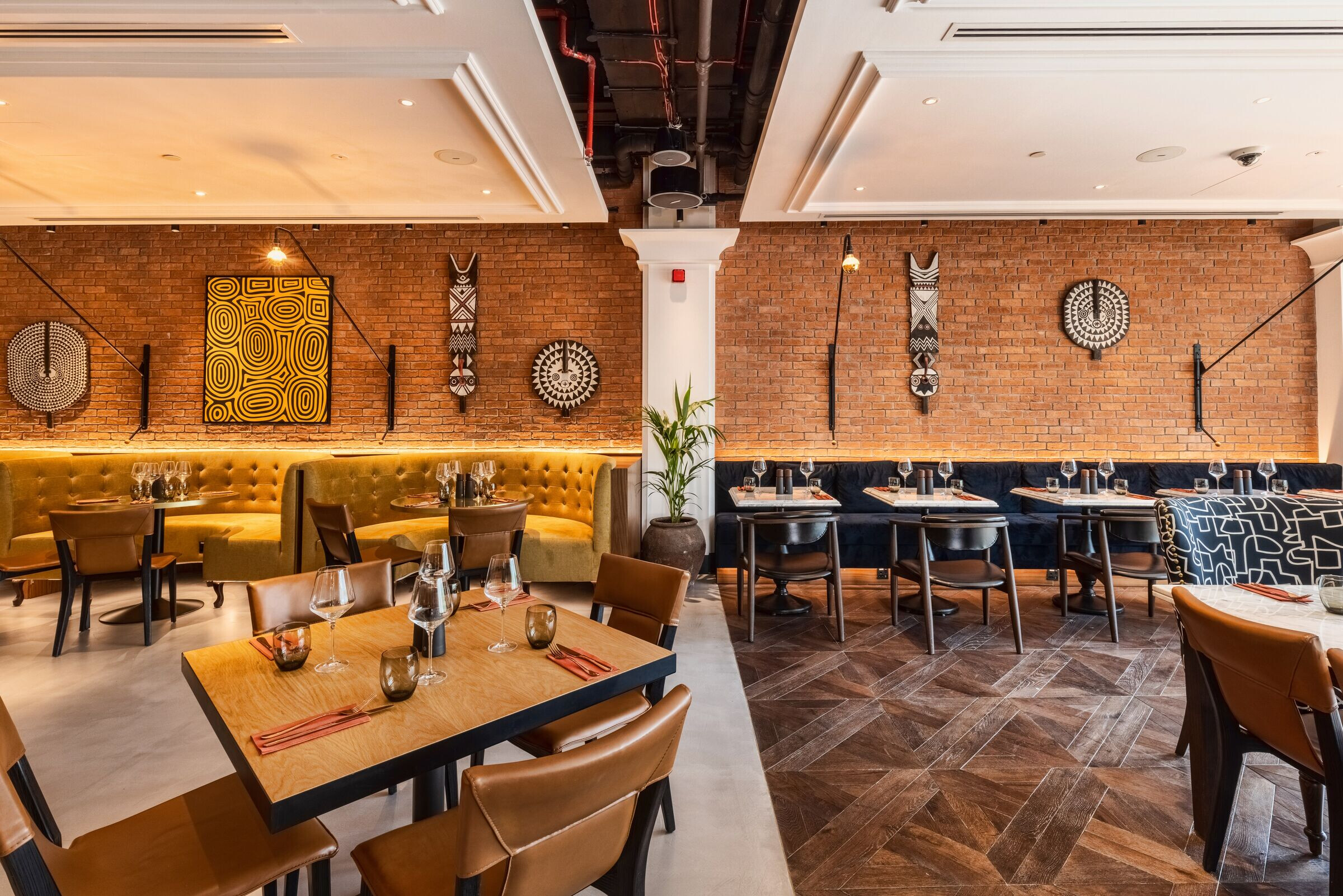 The brand identity revolves around 5 key USPs:
• Raised central communal live cook and bar where guests can interact with kitchen and drinks preparation
• A large dining area with a variety of different seating types and moody lighting
• A relaxed lounge area with a library and a place for meeting or just working away on your own.
• A Coffee and Juice counter that interacts with the lobby to feel like an extension of the hotel.
• A generous fully stocked cheeseroom and charcuterie with a slicer counter which sits below a raised platform to share an intimate dining or tasting experience.
The design of Jones Social revolves around shared experiences. The styling is influenced by grand old dining halls but with a modern luxurious twist. "Found items" such as traditional ethnic masks and artefacts are featured throughout the space evoking the feeling of worldly travel.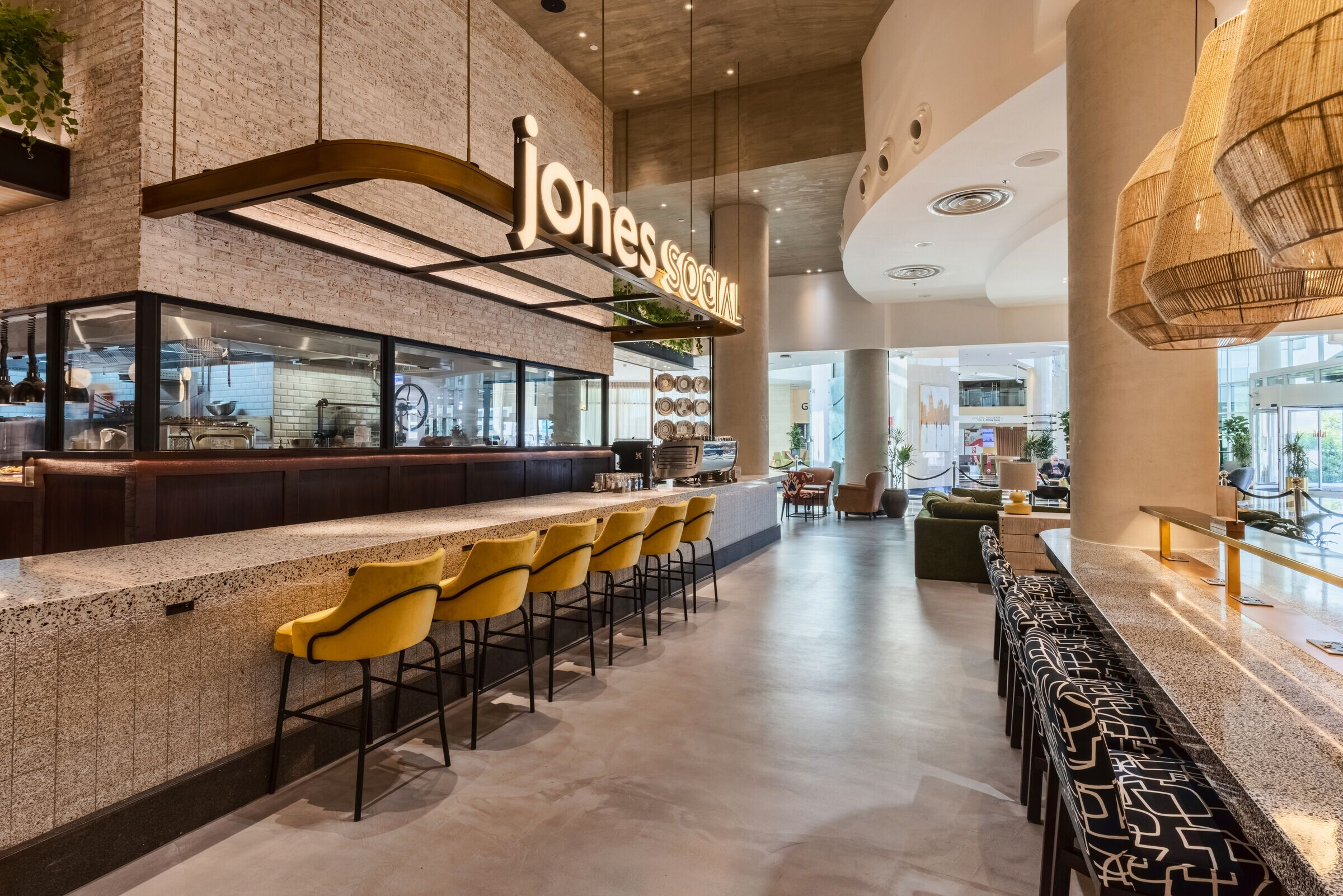 A new concept for Dubai, we designed an F&B outlet that spills into the hotel lobby blurring the lines between the two spaces. A central raised kitchen is the focal point and is visible from the three sides of the restaurant which is flanked by a coffee counter, a dining bench and the bar on the third side. A comfortable lounge area is heavily influenced by eclectic residential design while a mezzanine level was constructed which can be hired out for meetings. Cheese and Charcuterie are central to the food offer so these take pride of place on the way to the dining area. Being in the Middle East, we needed to be sensitive to local culture so the bar area is partially hidden by illuminated fluted glass screens and heavy curtains which gives a feeling of privacy and exclusivity as you enter.
The build was complicated with an existing dumb waiter to be removed and a number of re-designs due to outdated as builts.
Jones Social has only been operating barely a month but is already attracting many repeat customers and receiving great feedback on the Interior Design and dining offer.