Year: 2021 | Location: Moema, SP, Brazil | Area: 301 m²
The Juquis apartment, located in the city of São Paulo, Brazil, is the result of a creative process that took into account the specificities of the clients (family of one couple and a teenage daughter).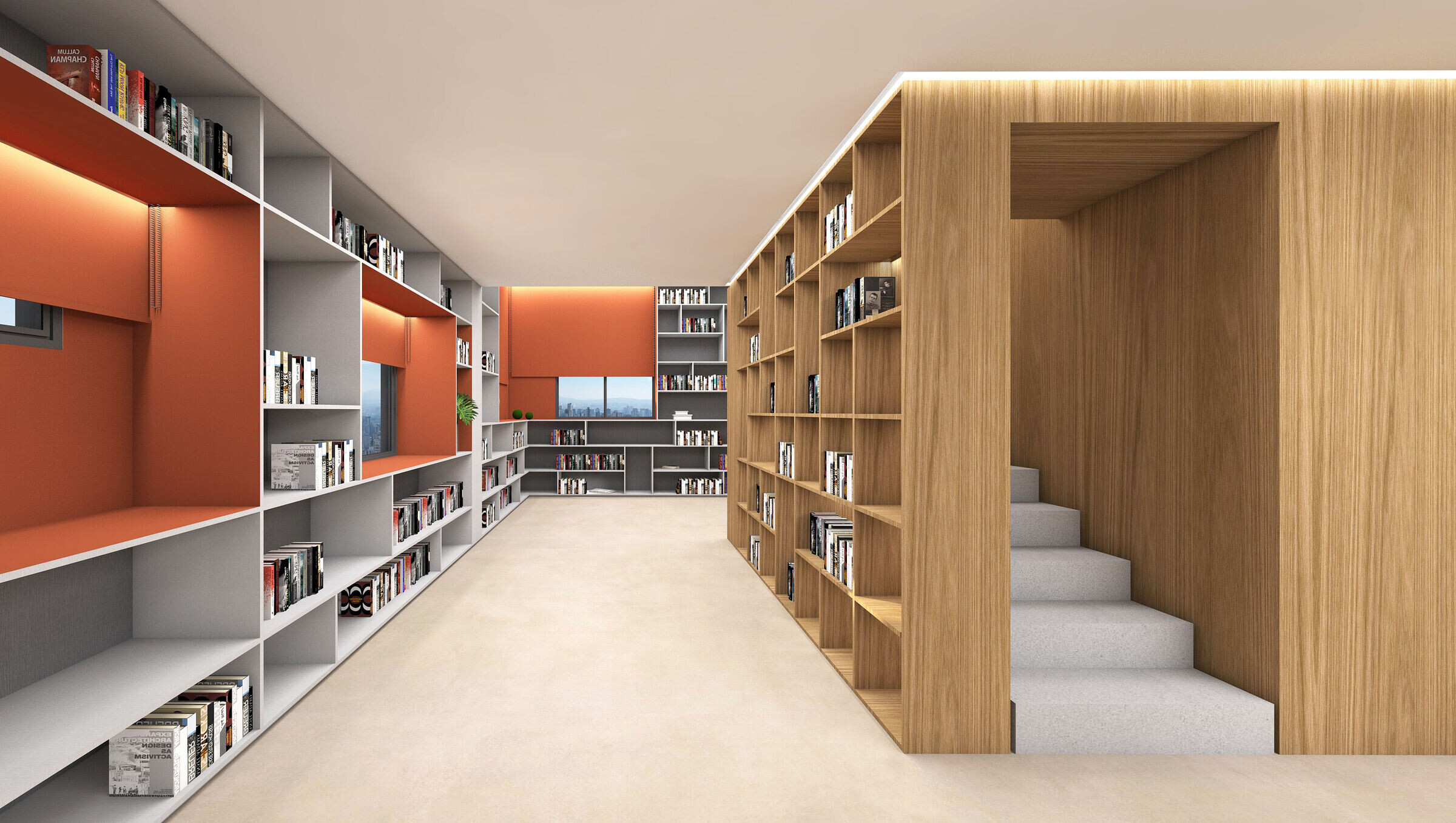 The social areas, although integrated, are divided into sectors. FCstudio's intervention organized the spaces through "boxes" with different functions, which are organized through the use of color and material. As a result, we have the stairway, library, living and master bedroom "boxes".
The library was expanded, occupying the space that was previously occupied by the swimming pool. Within each wrapping, or box, we sectored niches of the most varied dimensions, to gather and display the objects from the father and daughter's collection. Fossils, rocks, books, LPs, paintings and machines are some of the items that were part of our attention during the design process.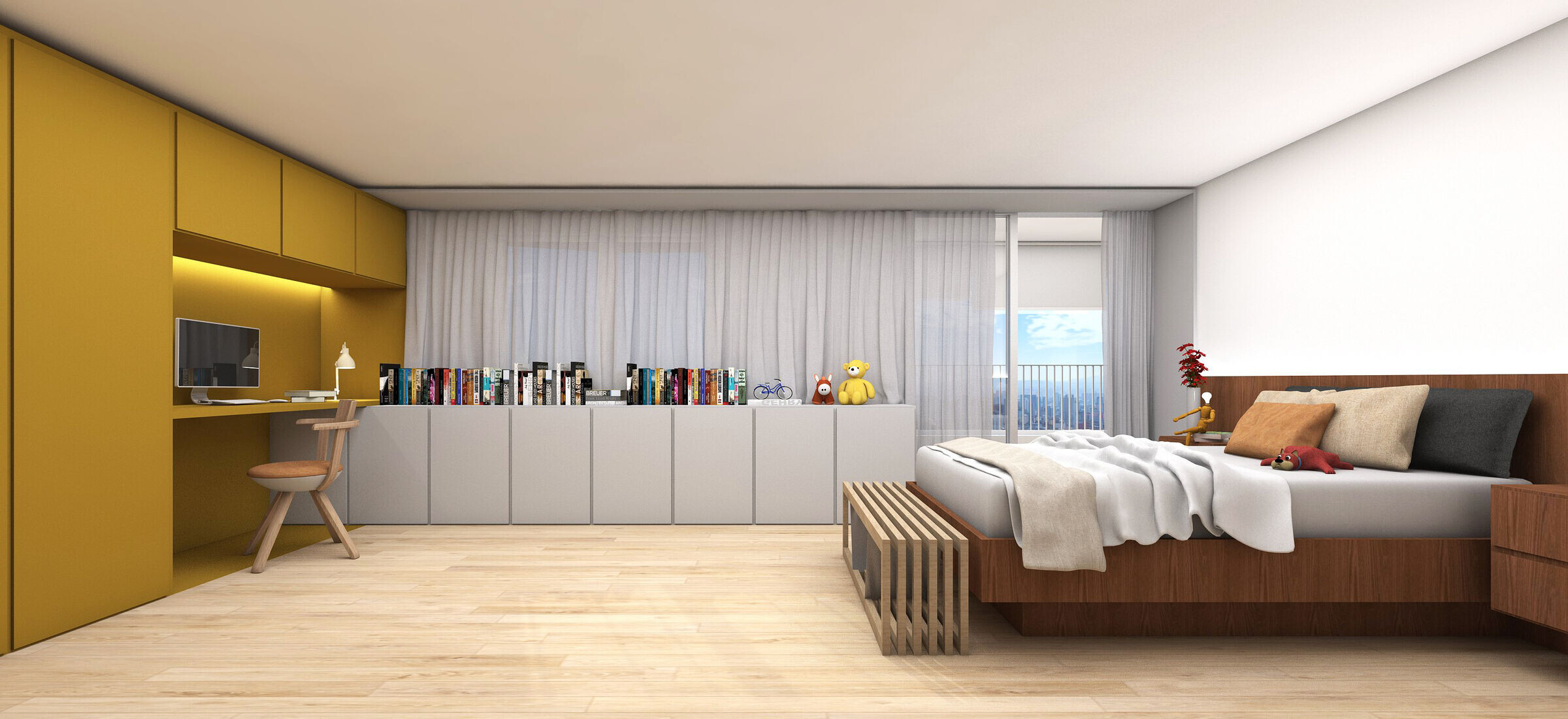 Thus, a survey was done to find the best place to store and display each object. The same was done with the furniture, in part brought from the family´s previous property, and reorganized inside the new apartment.
The affective memory is intense and the project works as a background for all this. As a result, joinery and lighting design played a crucial role in the process.
The functionality was enhanced by the organization and sectorization, as already mentioned. The Juquis apartment is a custom-made project to meet the specific needs of these particular clients.