Due to the sale of the property on which the old parish hall stood, the church community lacked rooms for smaller meetings, celebrations and church work, as well as storage facilities. The church, which office founder Alois Gaus had already planned and realised in the mid-1960s, received an extension almost 60 years later.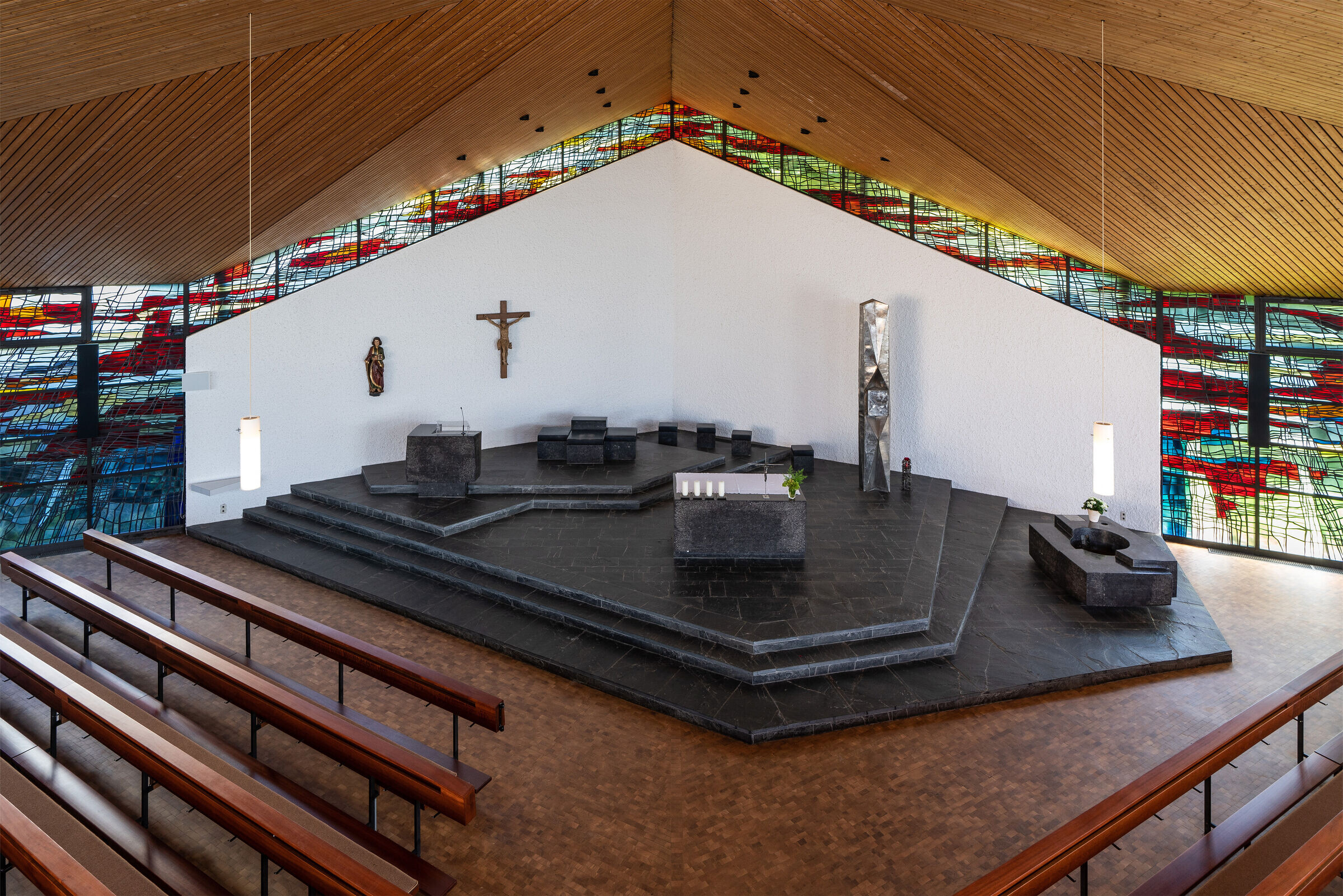 The foundation of the church tower, which was never built, was used for the foundation. A small but fine community room with kitchenette, accessible toilet and storeroom/storage was planned according to the community's requirements. This extension was realised in timber construction and picks up the materiality of the interior design of the church.
The interior design of the new congregation room quotes the materiality of the church room: wood was also used for the ceiling and floor. The prefabrication of building parts and the associated shortening of the construction time also spoke in favour of using wood as a building material. The interior and exterior design is simple and restrained, the wood remains visible. It fits discreetly into the church building. Thus, the room broadcasts a warm atmosphere, which is underlined by discreet, indirect lighting. Large windows allow a view of the environment. The access area of the church is characterised by an exposed concrete look, so the extension fits in seamlessly and harmoniously.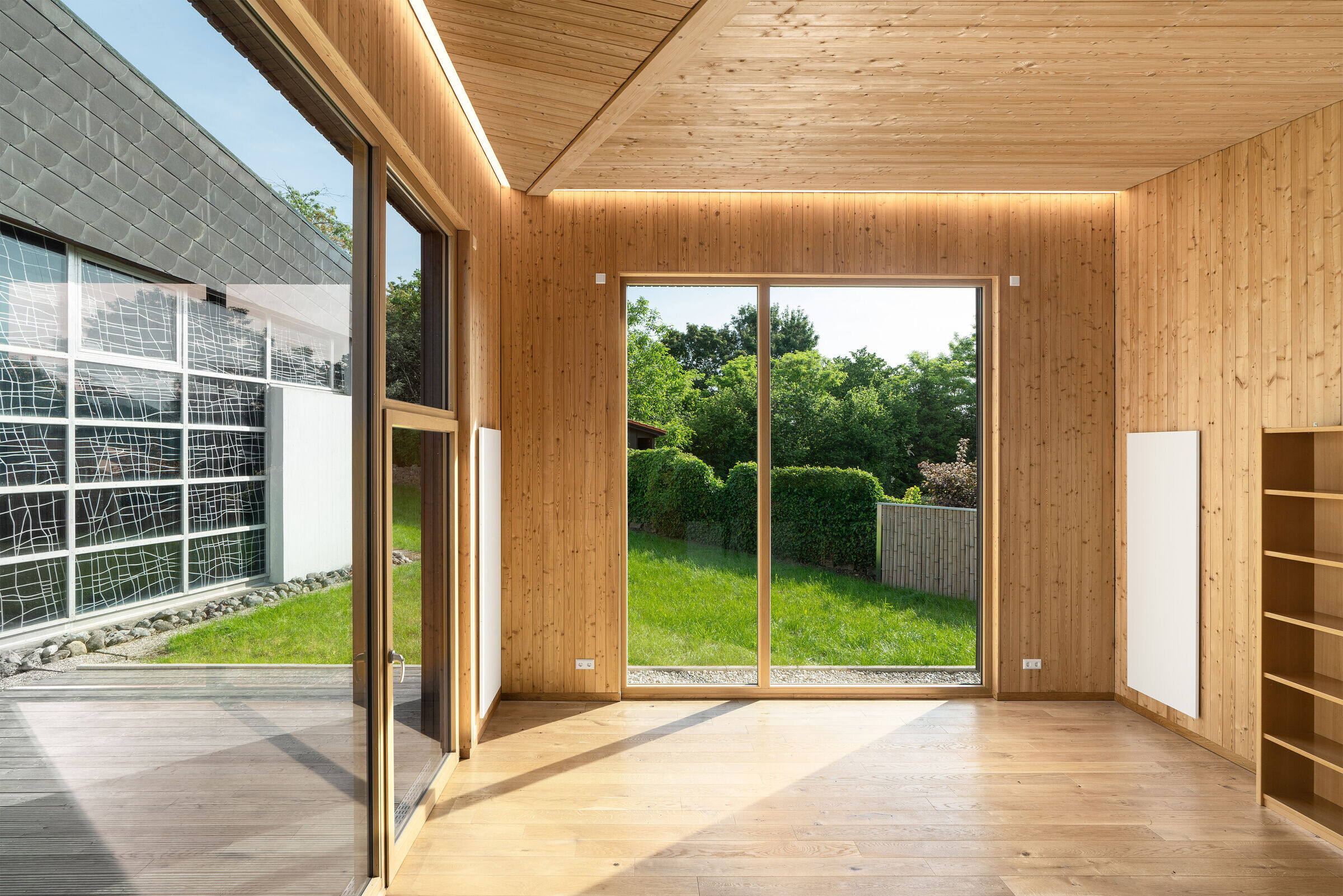 The extension building leans discreetly against the church building and blends discreetly into the site. It reacts unobtrusively to the surrounding area, which is made up of detached and single family houses.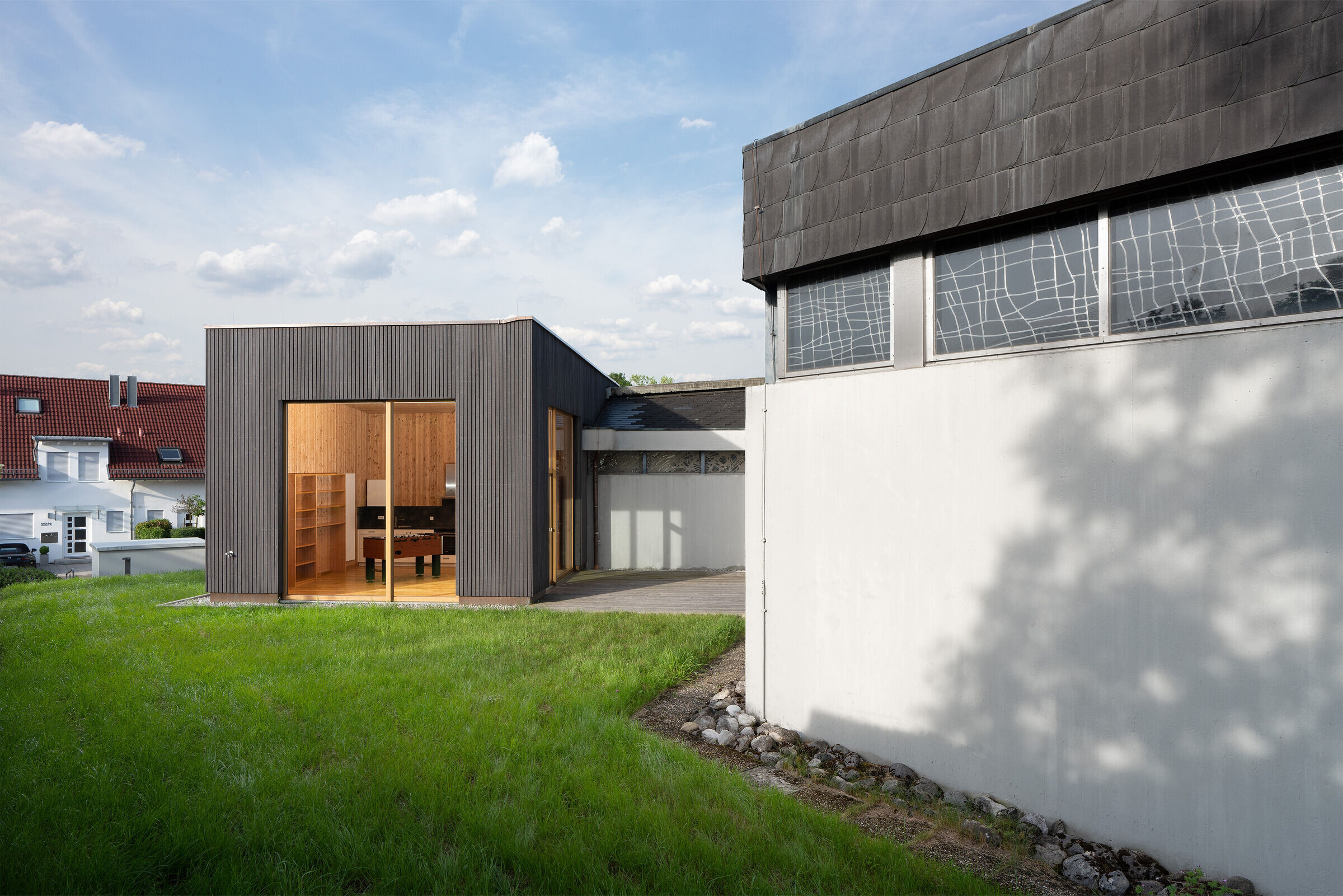 Since the demolition of the old parish hall also cut the energy supply, a new power supply had to be planned for the church. Since there is no permanent heating, the power supply is sufficient. A bench heater was upgraded in the church room and the floor was renovated. The parish room is temporarily heated by electricity in case of need. Due to the exposed arrangement of the glass surfaces, the room is additionally heated by solar radiation.
Plan author: Gaus & Knödler Architekten PartGmbB (since 01.09.2019: Gaus Architekten)