KEDGE, with its strategic position and influence on the design of the nearby urban structure, occupy a central role in Toulon's "Knowledge and Creativity" district.
At the Nord, along with the facades of ESAD school building and a future housing project, it contributes at the definition of the Knowledge and Creativity square: a little space shadowed by a palm grove with a Mediterranean felling.
The entrances of the two schools are counterposed, creating an area that invite conversations and gatherings between students, giving the city a new lived and dynamic space.
At the South the building contributes at the extension of the Mirabeau Street. It invites the prolongation of the avenue into the new district with its vibrant facade of ateliers that ends with an atypical element: a large parvis shielded from the sun by a majestic and imposing cantilevered structure that contains KEDGE upper levels.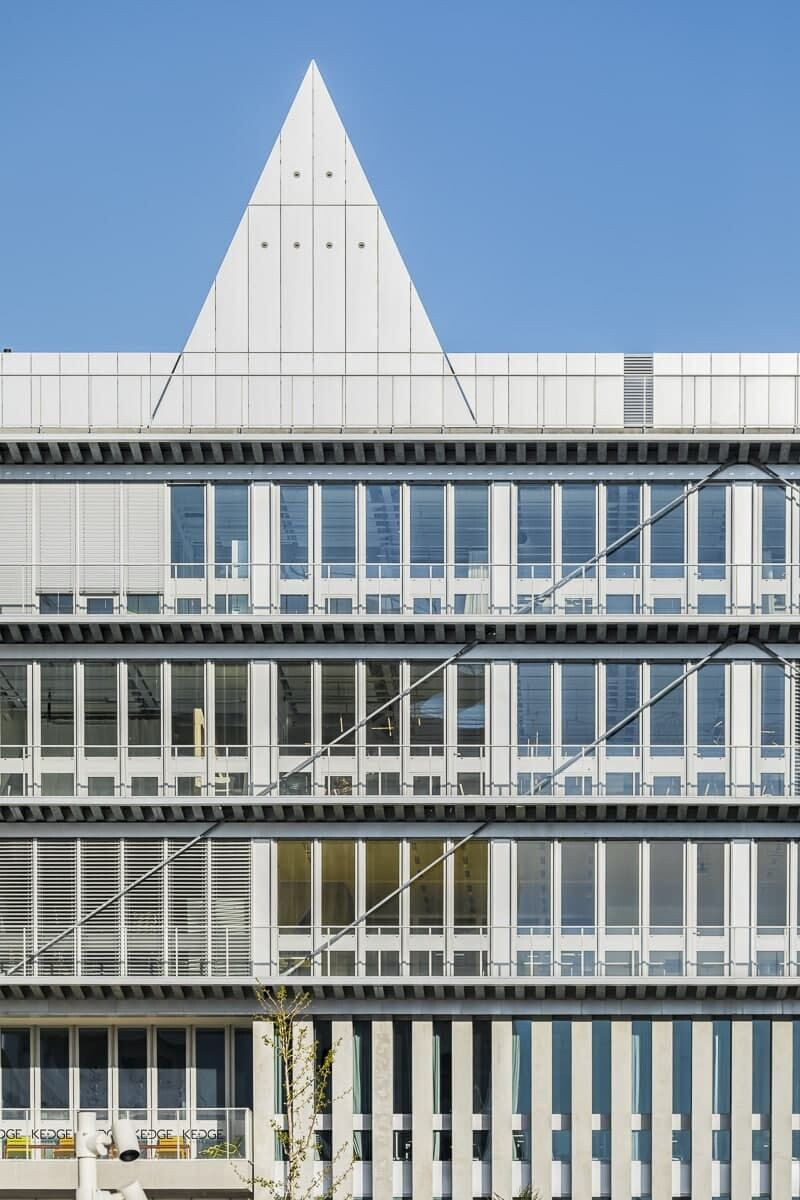 The building it's composed of two volumes, A et B:
A - The basement, with a generous high floor. Composed with prefabricated concrete pillars alternated with windows fifteen meters high, the ground floor work as a pedestal for the upper floors.
B – The floors from one to five and the accessible terrace. Composed with a metallic bridge-like structure this part of the building is an impressive cantilevered structure that faces south.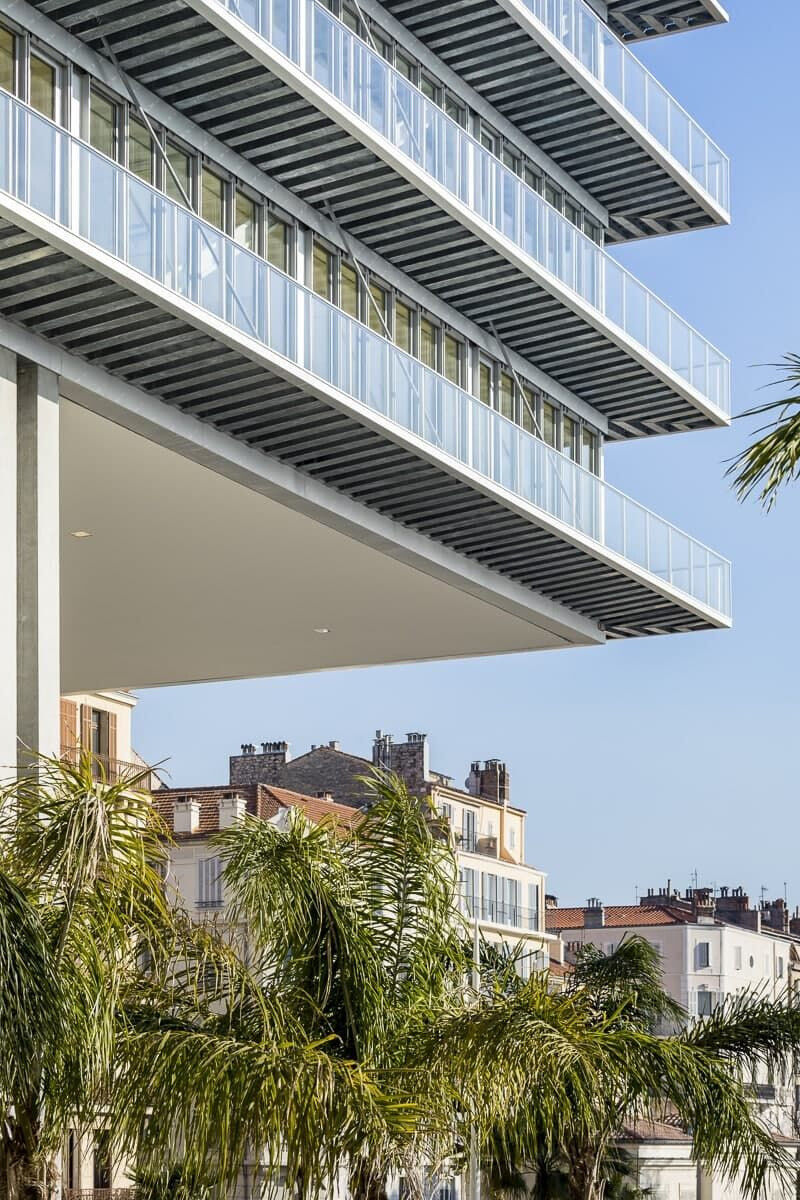 Volume A is organized around a central void three floors high, illuminated by the fully glazed south façade but shaded from the direct sun by the superposed cantilevered structure.
Moreover, the atrium is prolonged for three more levels with the creation of a central light well.
By brightly connecting the first tree levels with the rest of the building, the school gains a strong visual identity. All the main spaces are visually interconnected, affirming the strong idea of a Campus.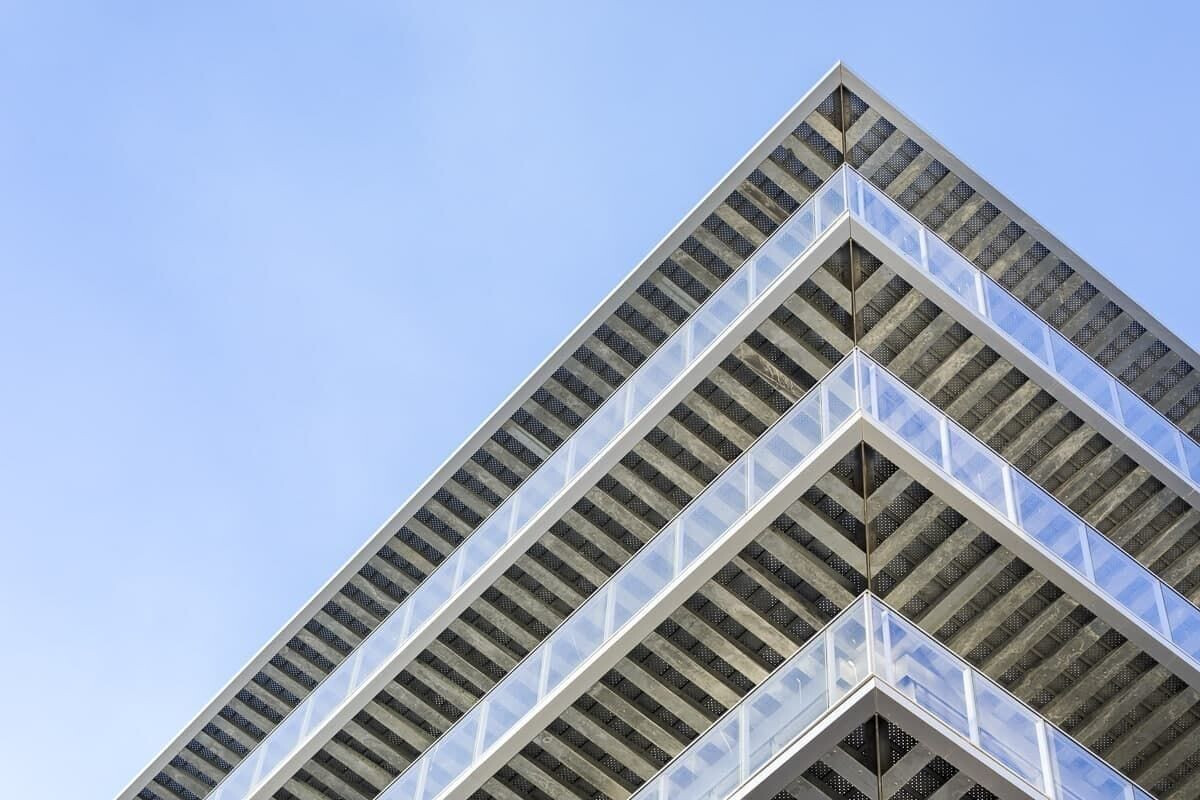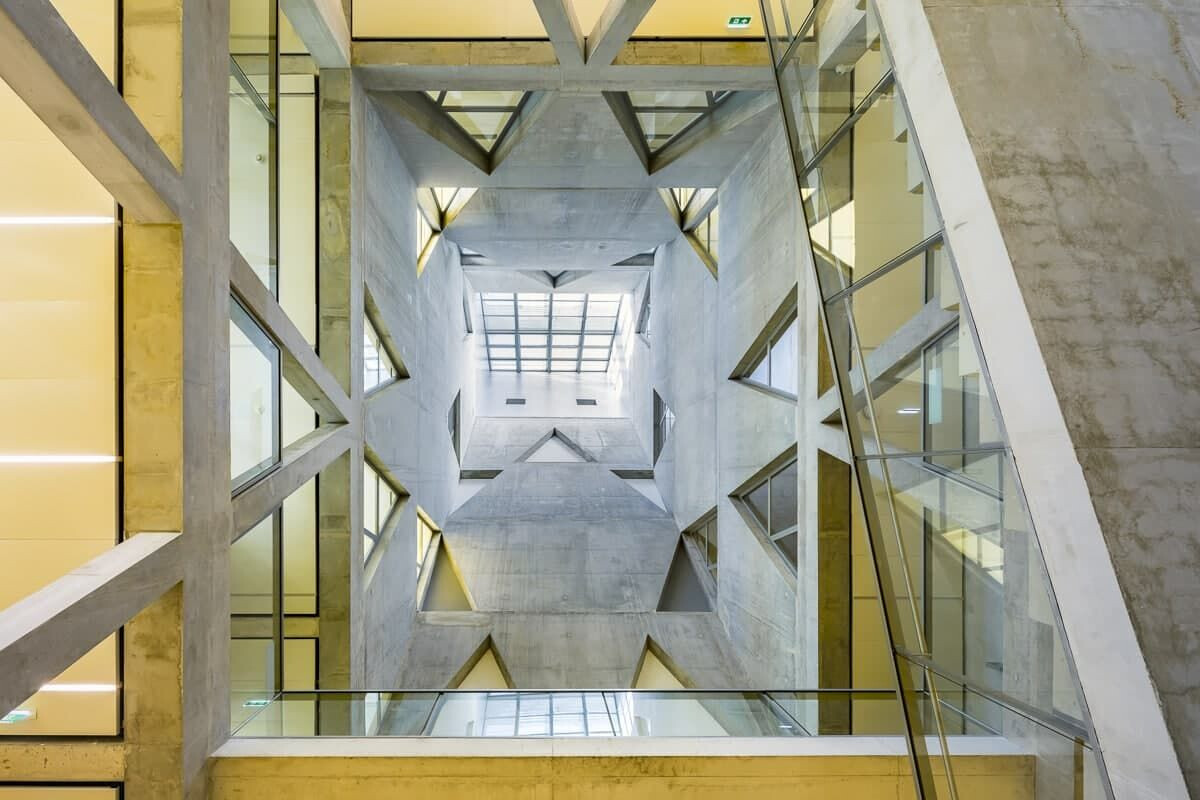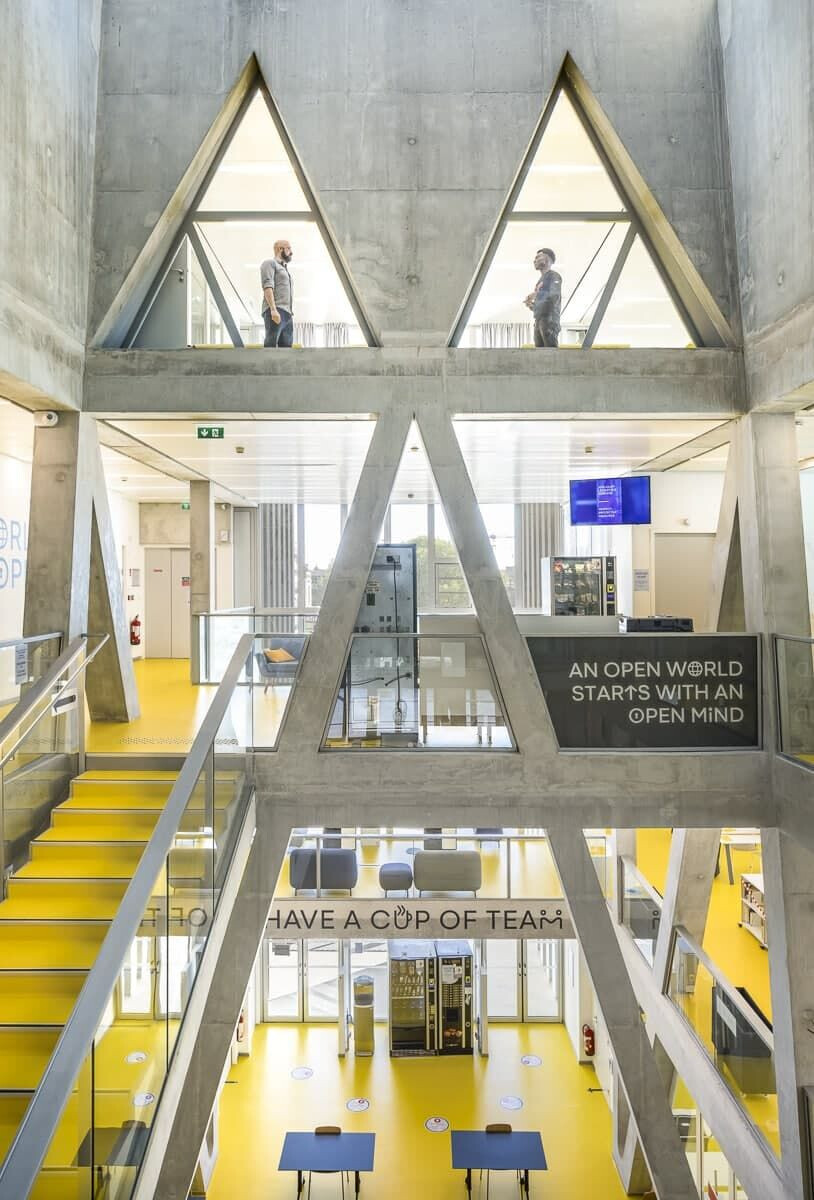 Material Used :
1. Facade cladding: Concrete / Glass and steel structure
2. Flooring: Linoleum
3. Doors: Wood – Malerba
4. Windows: Aluminium – K-Line
5. Roofing: Traditional rooftop
6. Interior furniture: Wood