BGF+ Architekten planned a presentation tower for forklift trucks for KION GROUP AG in the vicinity of the new corporate headquarters in the Gateway Gardens district.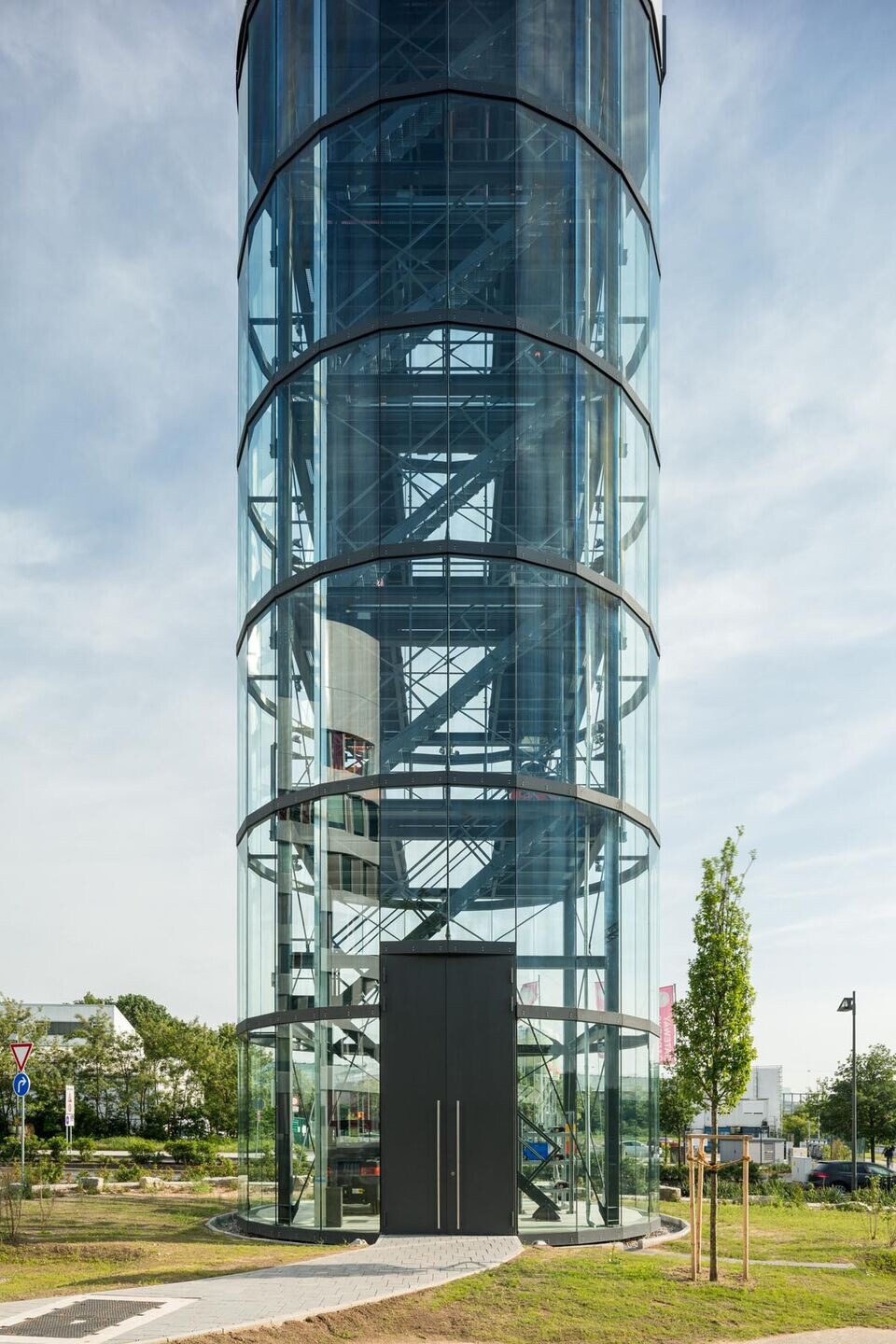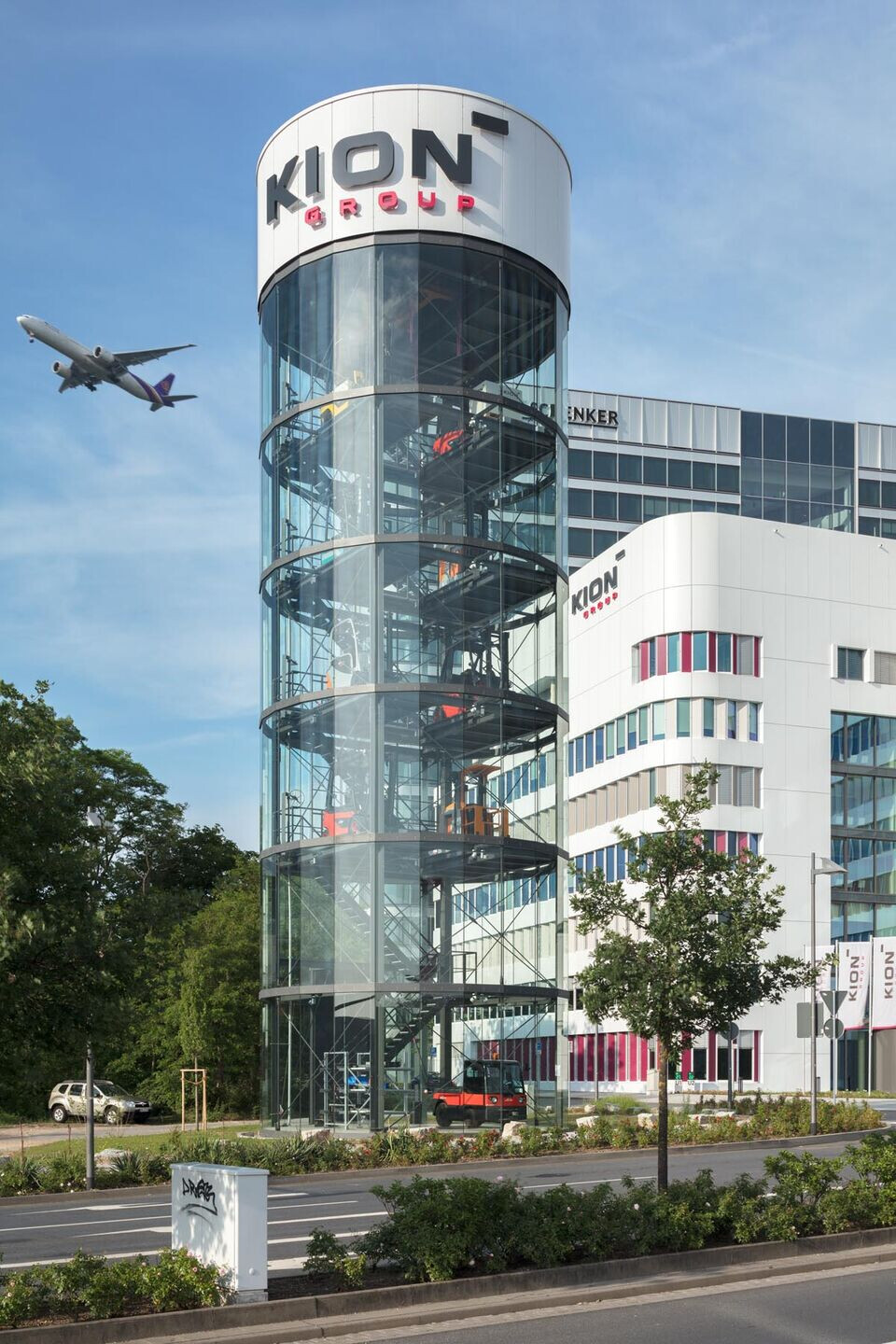 The cylindrical steel and glass construction is around 26 metres high and can display ten forklift trucks on five levels. The filigree steel construction of the tower largely dispenses with glazing bars, so the glass façade recedes into the background and gives a clear view of the forklift trucks, which weigh several tonnes.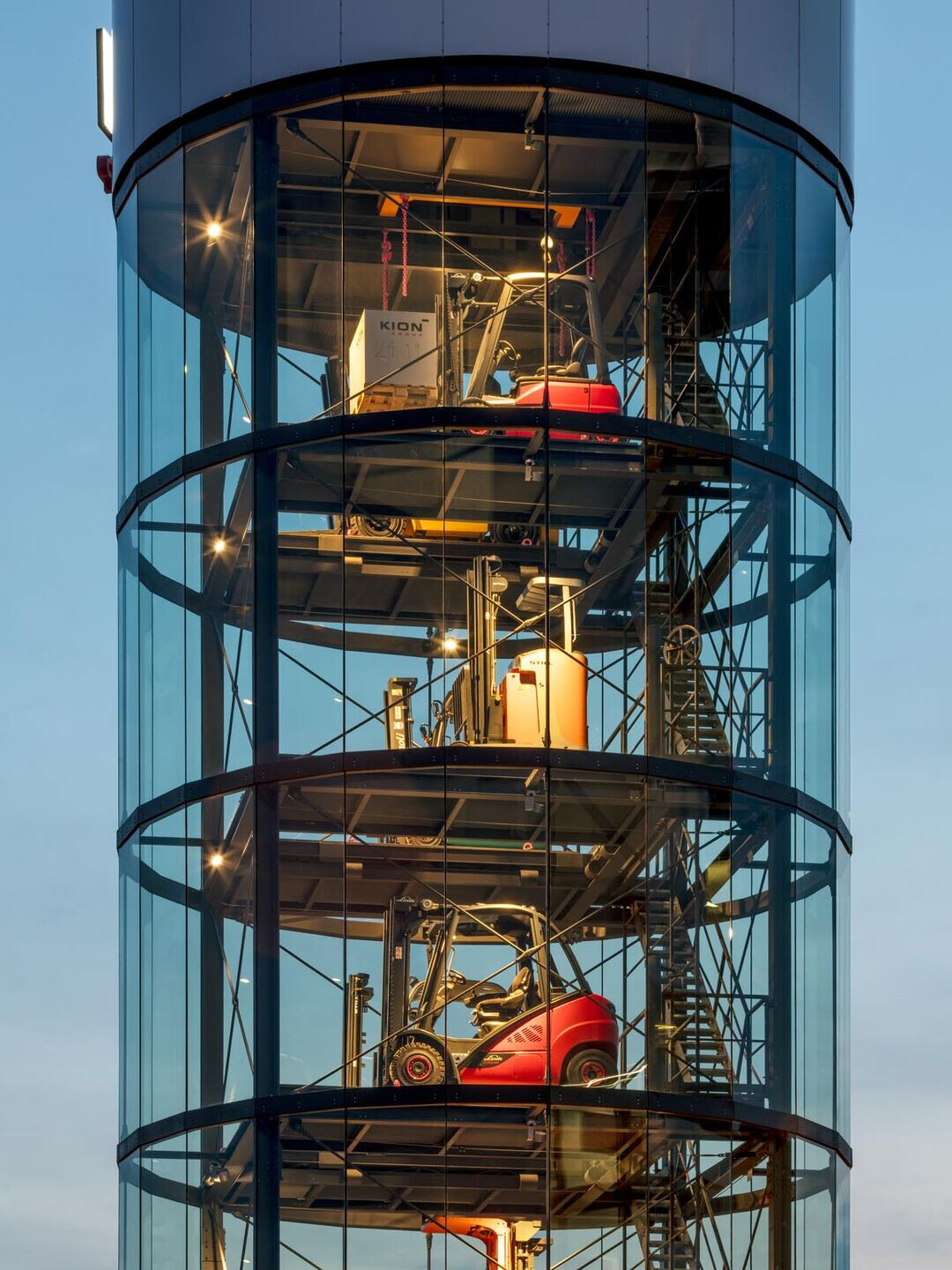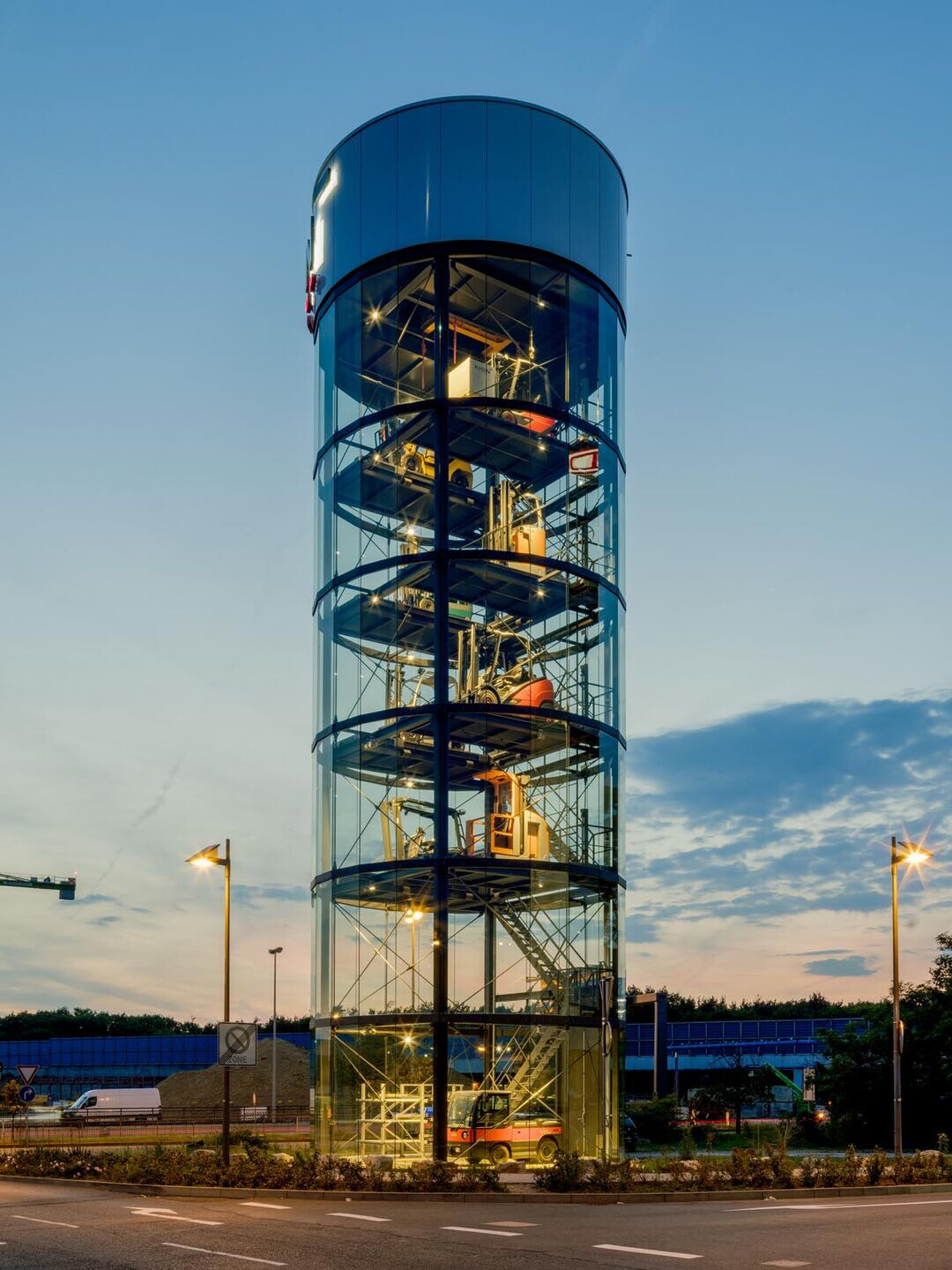 The head, clad in white sheet metal, forms a bridge to the KION administration building opposite.