The new office of the KNLTB, Royal Dutch Tennis Association, in Amstelveen breathes tennis and is an inspiring working environment.

Bringing together top tennis and recreational sports in the NTC in Amstelveen is an important step for the future of tennis in the Netherlands. The complex should become the beating heart of tennis in the Netherlands; one central location with all the facilities that top tennis players need to find and keep up with the world's top. Also a place full of tennis experience where top tennis (able and disabled) and broad tennis come together. Every tennis player or tennis fan in the Netherlands would like to come there (once) for a training, a match, an event, a meeting or a championship.
ArcelorMittal Construction has been able to provide the facade of this beautiful building with secretfixed sidings/plank profiles of Hairplan 300. The unique thing about these sidings/plank profiles is that they are rolledformed in 1.0 mm thickness, so that lengths of up to 10 meters vertical can be obtained.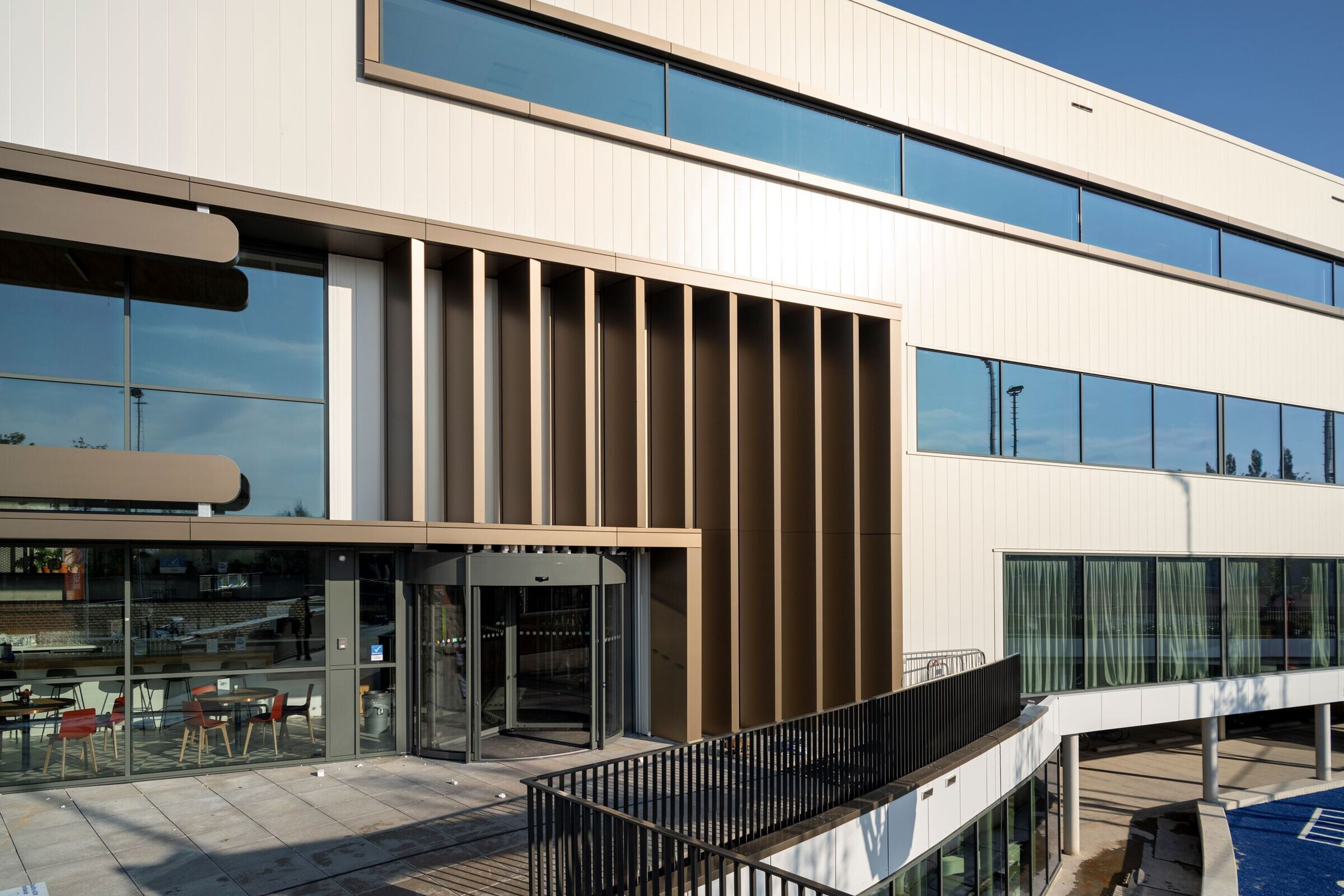 The coating for this project is an iridescent coating, which is discolored by the position of the sun or position. At any time of the day and from a random location, the facade takes on a different look. The coating is Irysa and the color Isatis 79WG (gold pearl).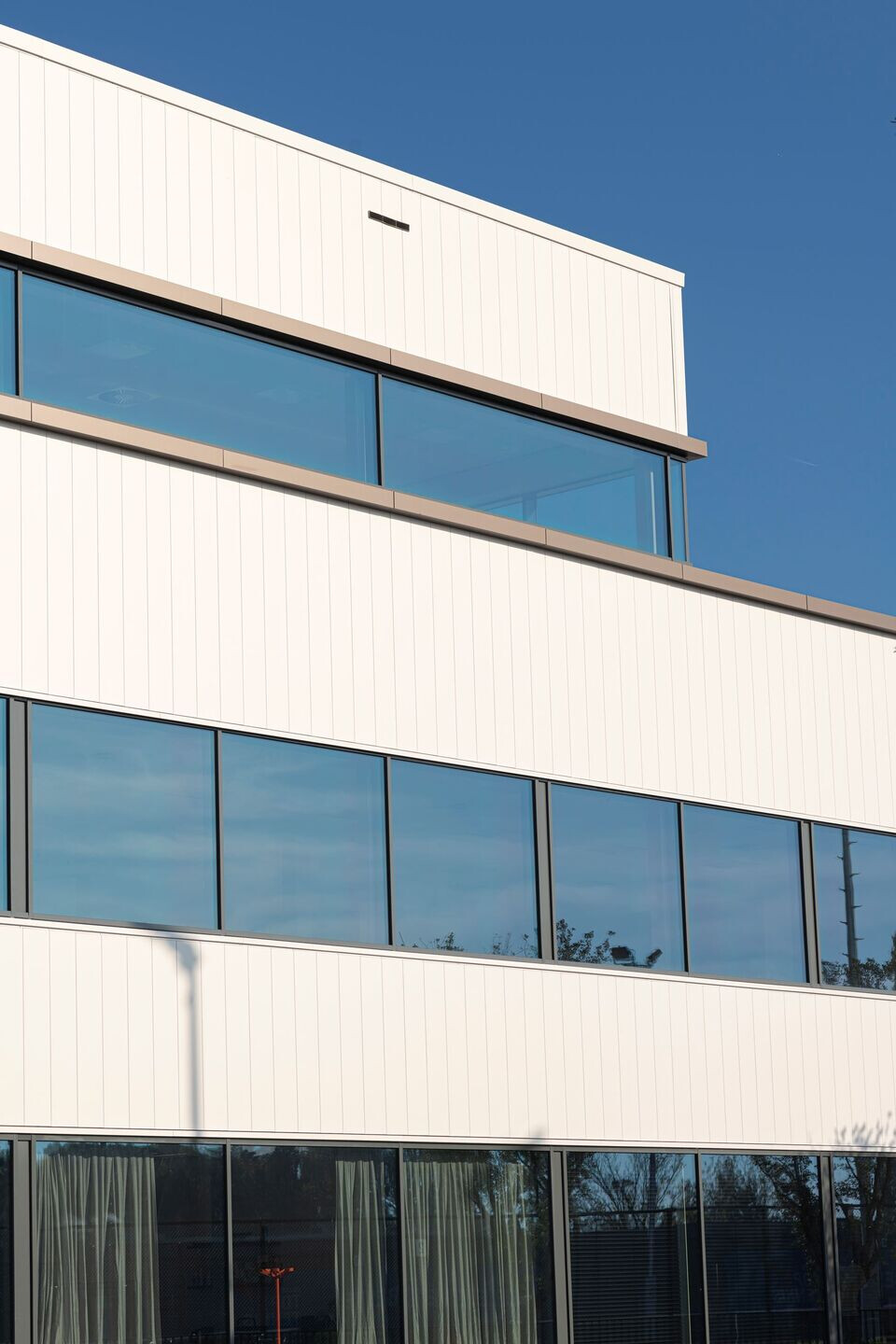 System: Hairplan 300
Coating: Irysa 50
Color: Isatis 79WG (white-gold color)
Architect: Richard Benneker
Construction company: Vaessen BV
Installation company: Cladding Partners BV