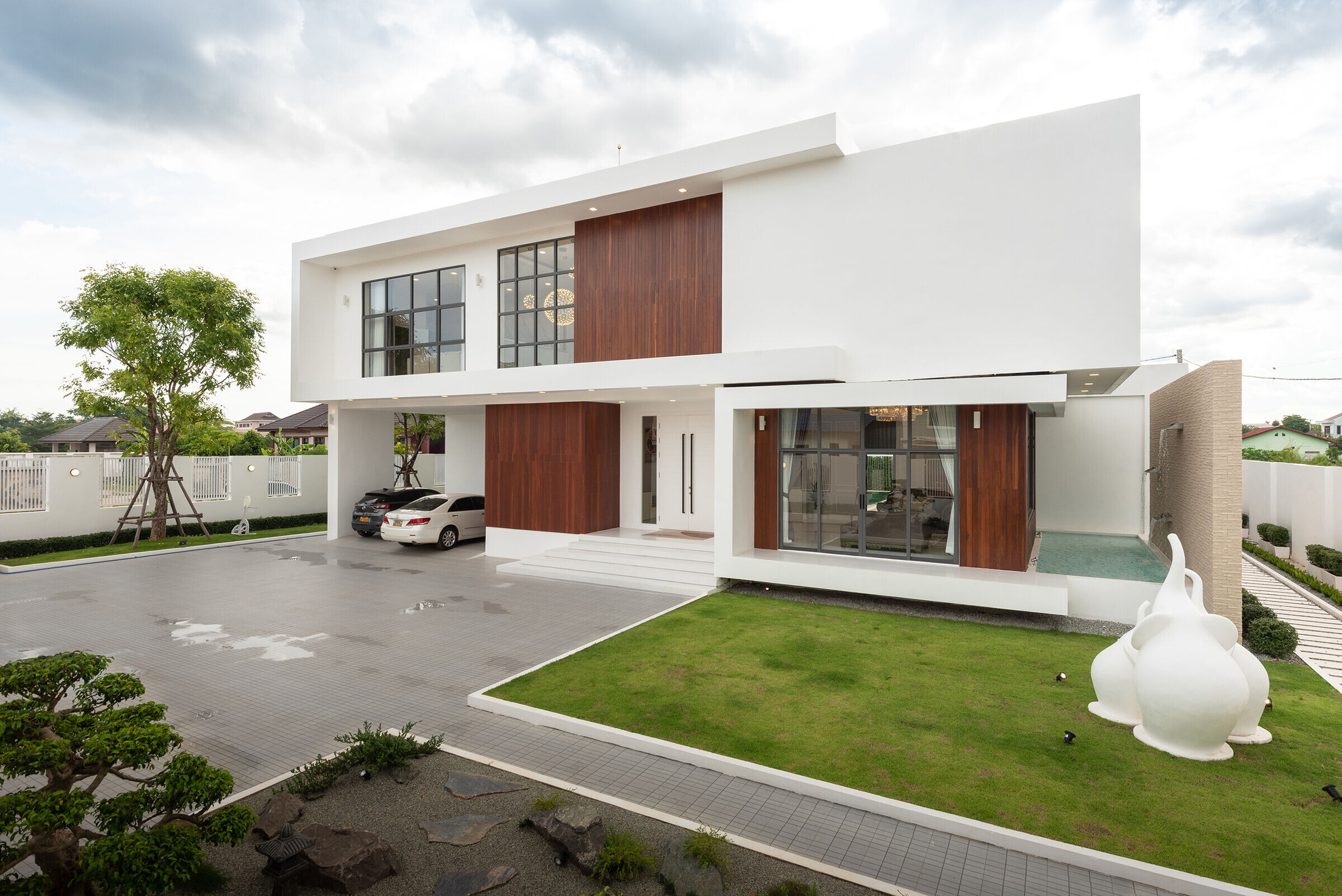 KT Residence is located in the heart centre of Vientiane, capital of Laos. This area is well known for its peaceful and serene environment which is perfect for the owners to relax at. KT Residence is designed to provide a comfortable living space of 670 sqm, for a family of 4 that includes a married couple and their two beautiful children.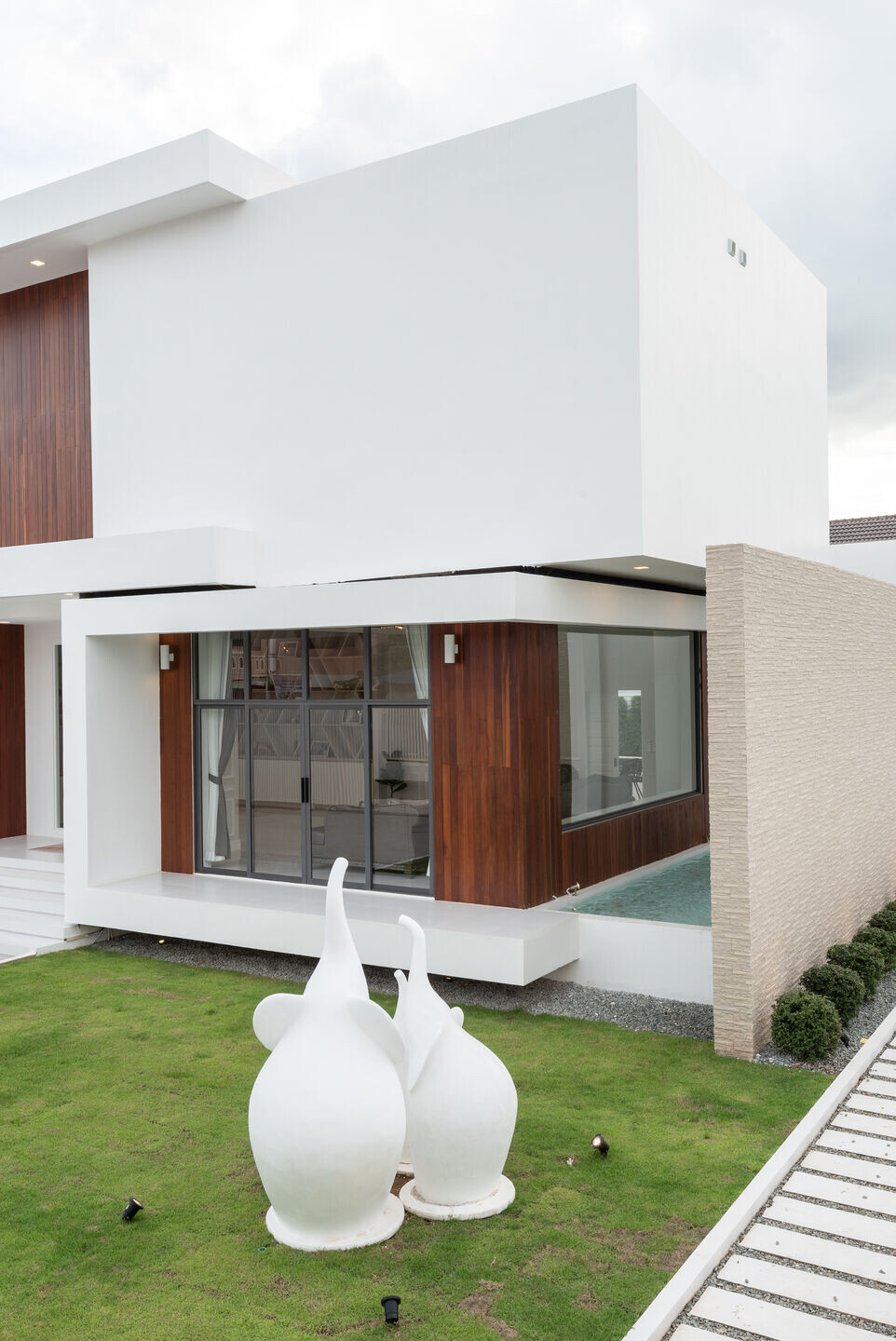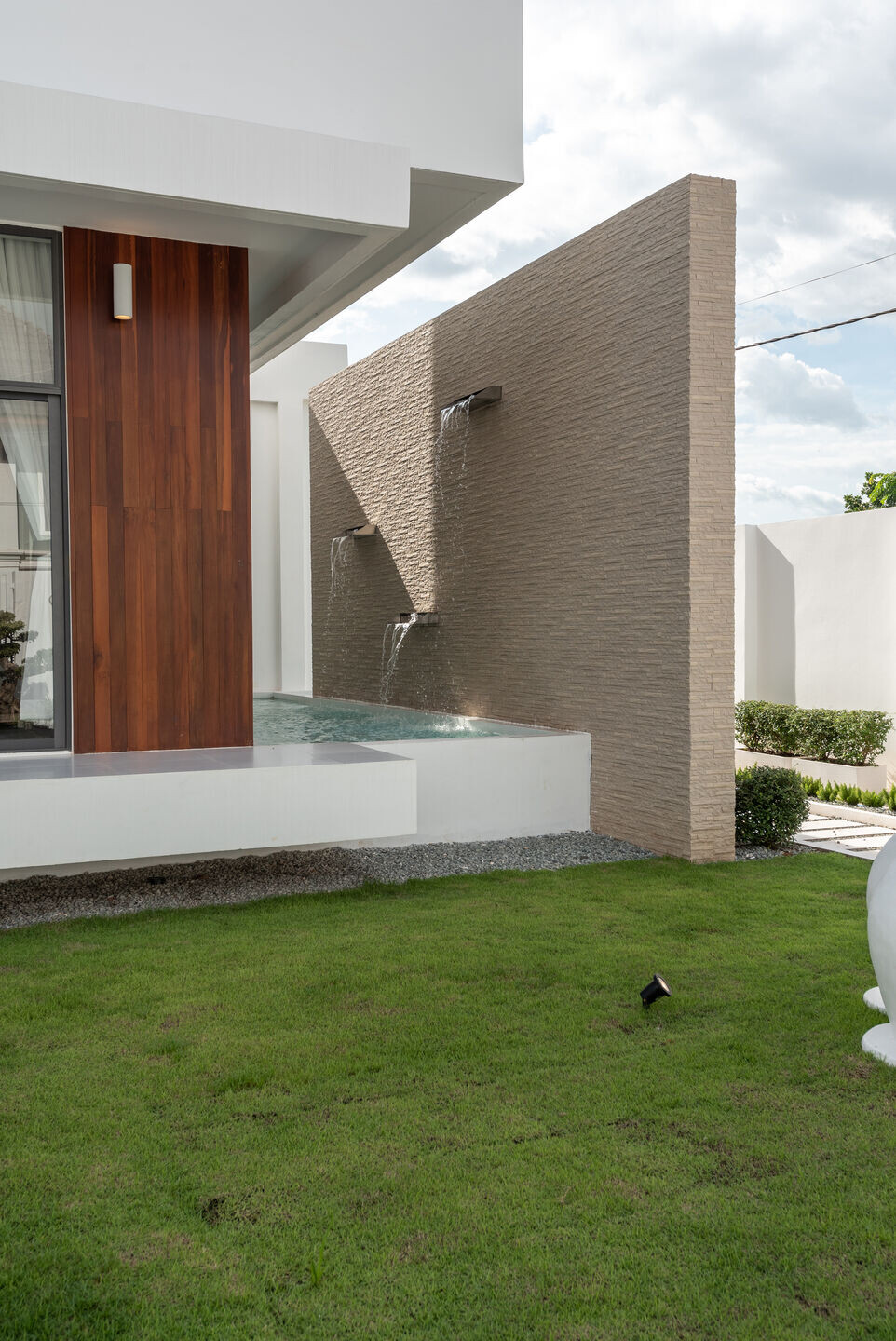 "Deconstructed Box to a Newly Restructured Space", is our main design concept. The concept is inspired by the idea of deconstructed boxes which could be transformed into different kinds of space and shape to suit the owner's lifestyle. This is also to bring-in a unique mood and tone into the space as well.
The first iconic room to notice once you have stepped into the house is the reception room itself. To offer a new experience for visitors, we have created a full-height window that overlooks the stone feature wall outside the room. This stone feature wall is meant to create a sense of movement with the blow of winds and an integration of water draping-down on its textured surface. Moreover, this wall is placed in the location where it can receive maximum sunlight from many angles during the day, so the viewers can also enjoy various natural light effects that shine on this textured stone wall at different times.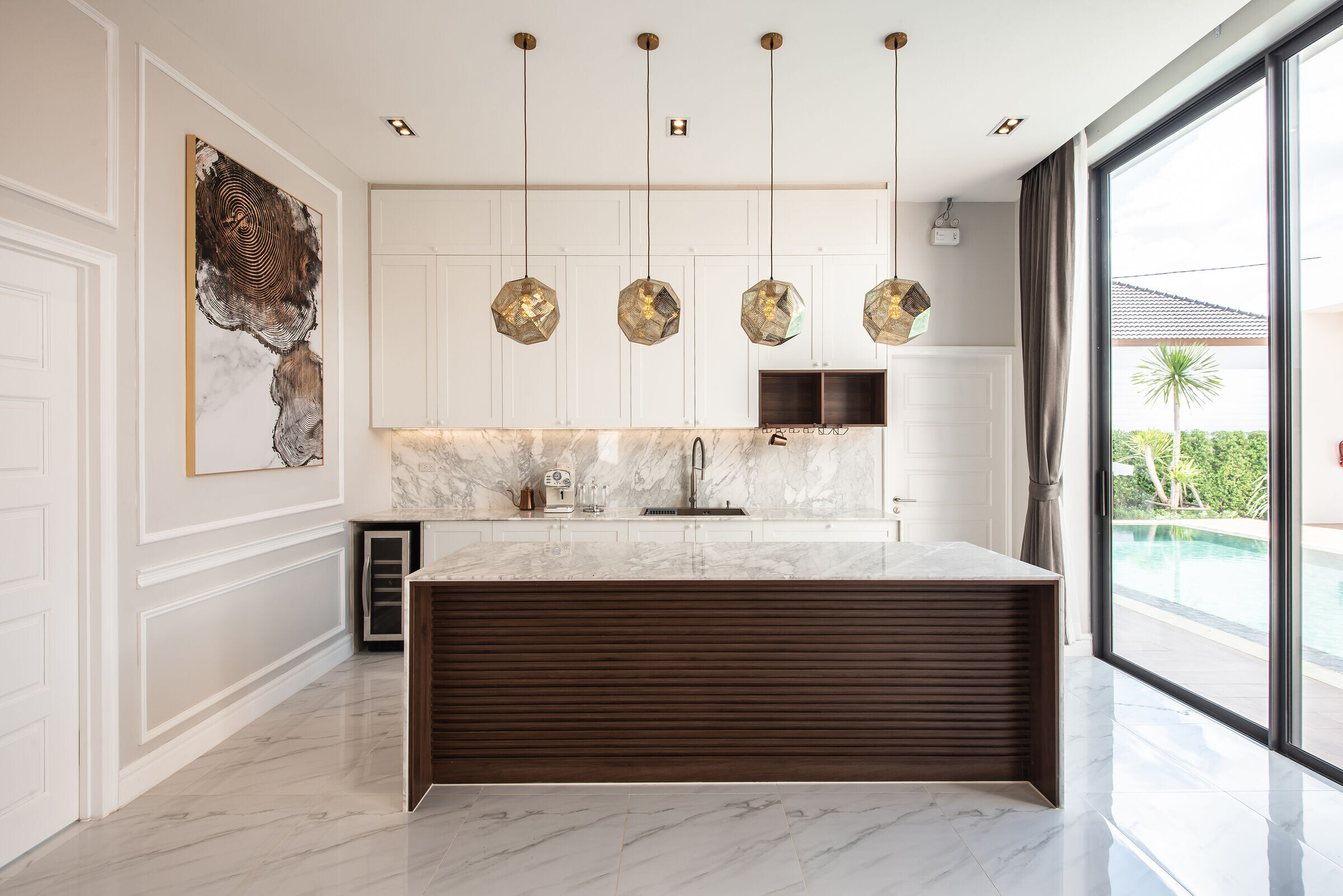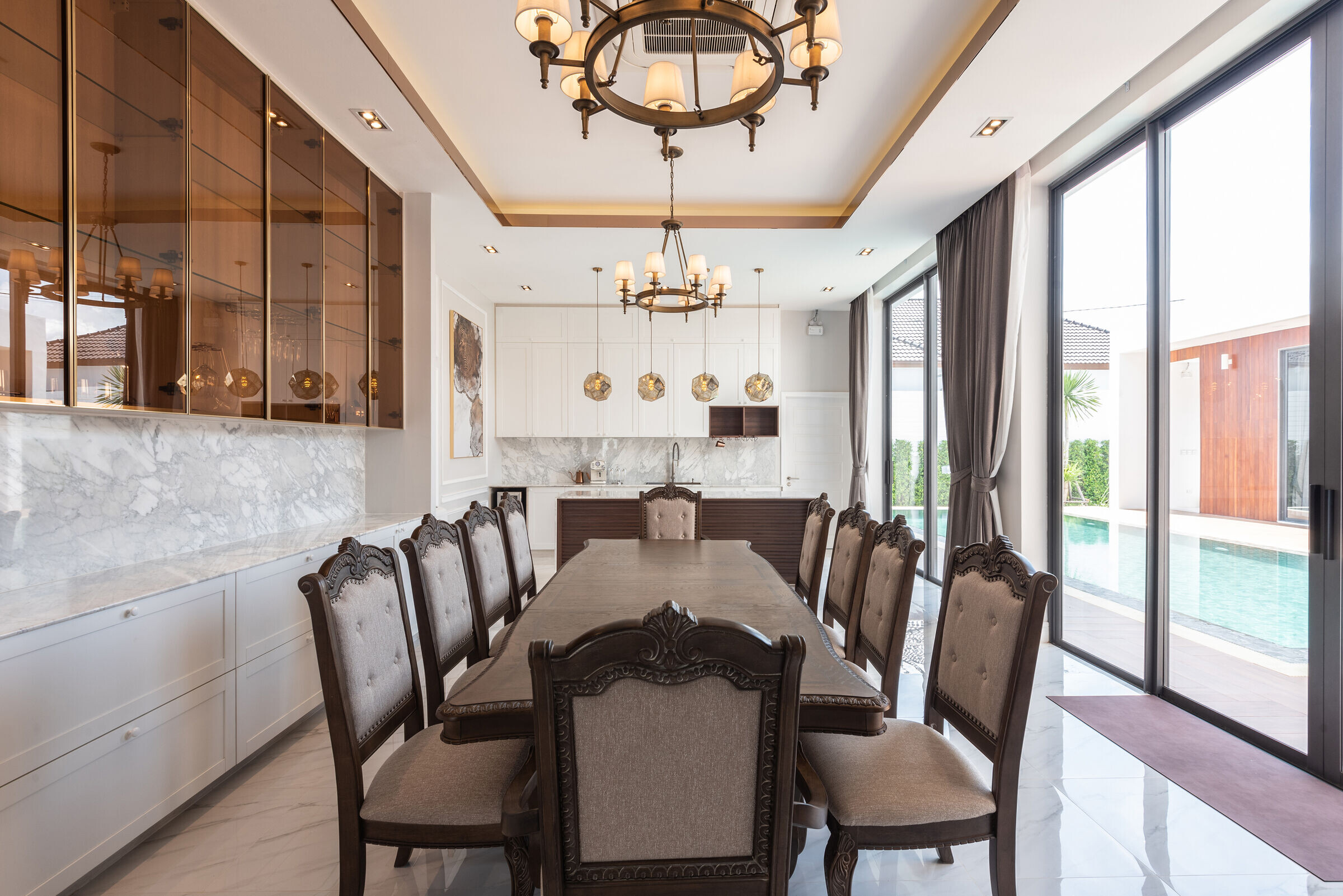 To maximize the level of privacy, we have done a zoning plan in such a way that there is a clear boundary between the public space where events or parties can be held without disturbing any family members that are resting at their respective private spaces. On the other hand, we have also considered the seamless transitions between spaces, hence we have an integrated swimming pool in the middle of the house which can be led to the dining area, reception area as well as the dry kitchen.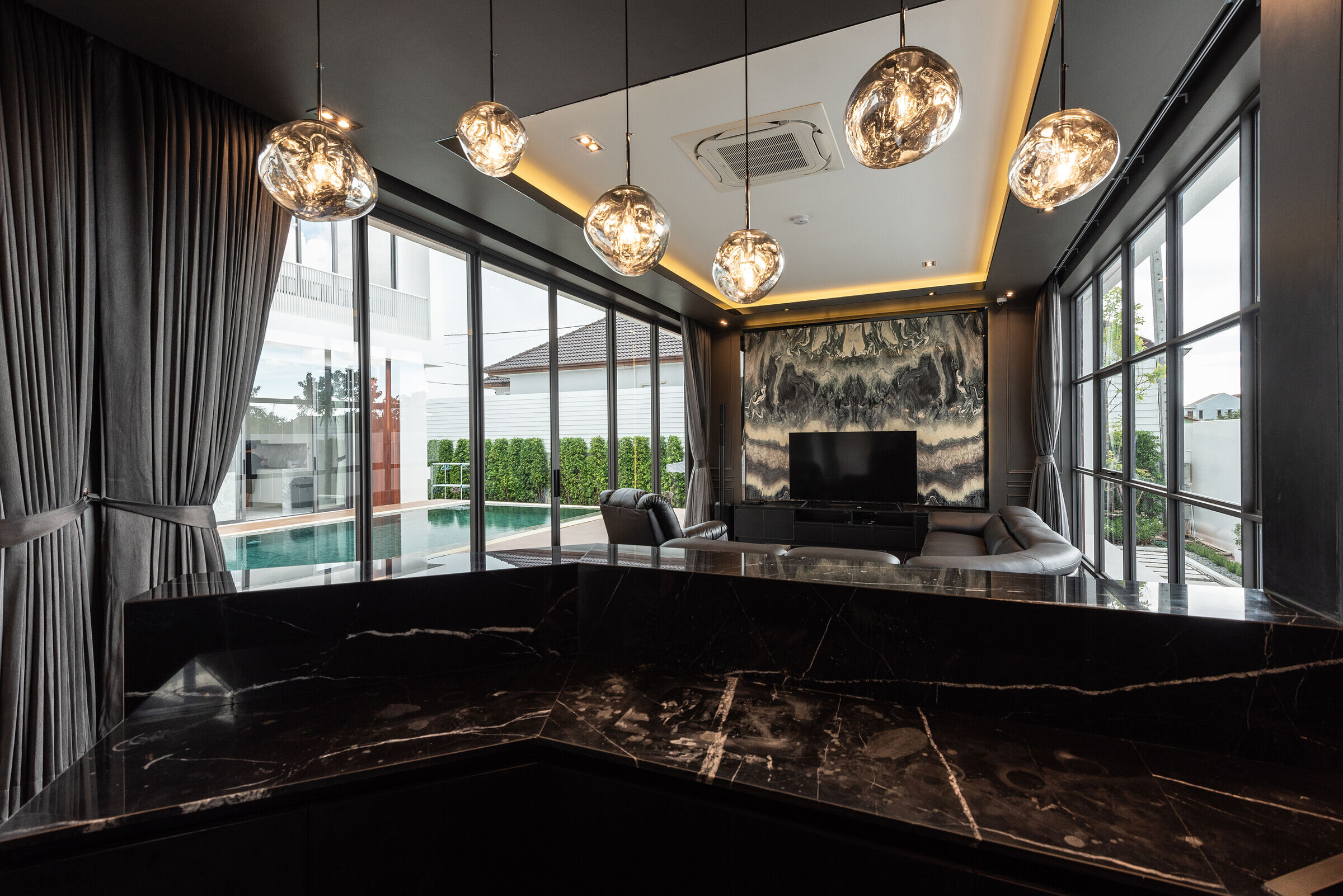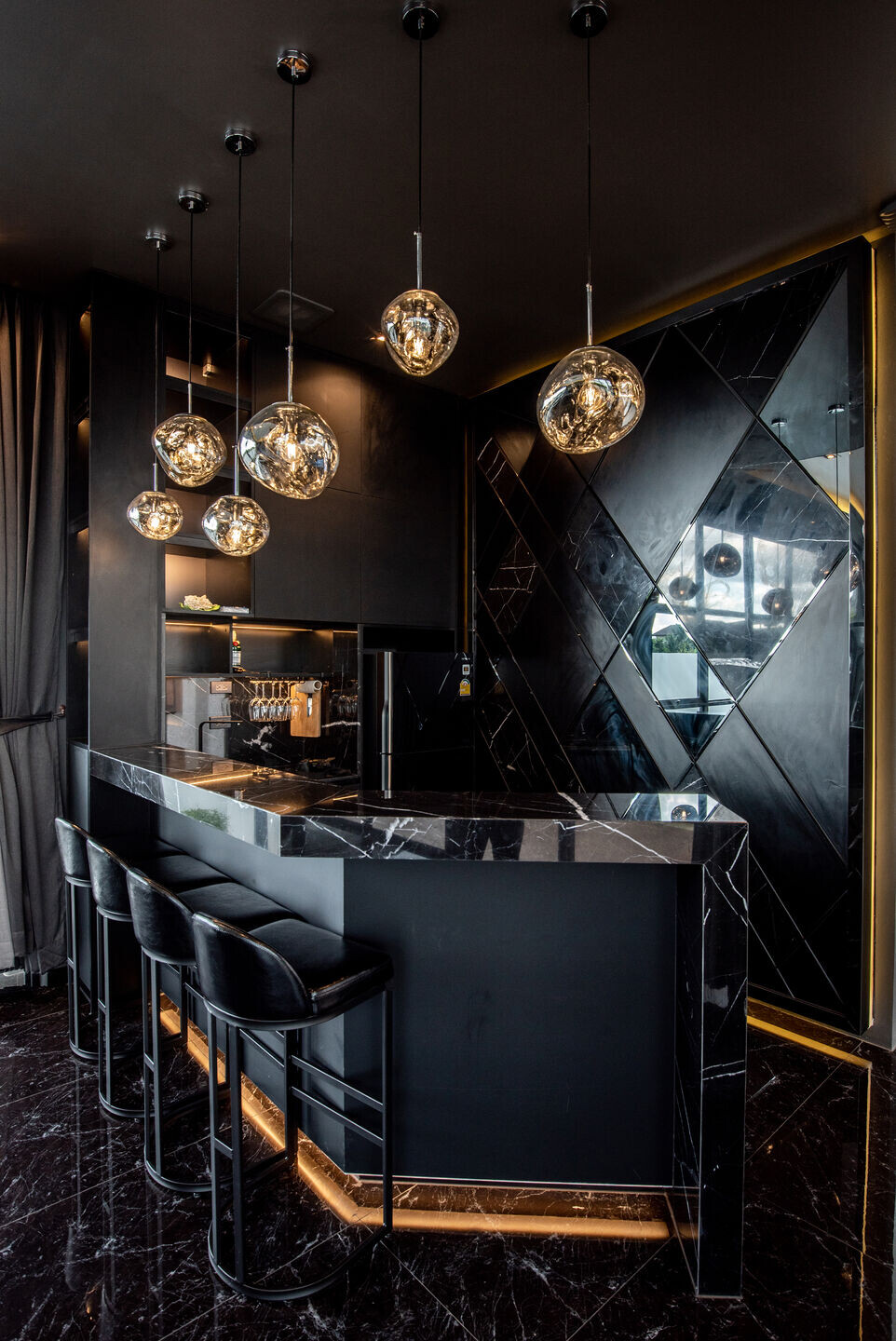 Second storey of the house includes a playroom, family's library, and bedrooms. Since the bedrooms are quite spacious, we are able to allocate a generous amount of space for each of the attached bathrooms. The main design feature of the bathrooms is the shower area, which we have incorporated a tempered glass ceiling into our design. The main objective is to utilize this tempered glass ceiling as part of the natural cross-ventilation, by opening a small portion of the glass that allows hot-air to rise and exit. Moreover, we also aimed to bring-in more natural elements into the space, hence having a ceiling in the glass finish helps to maximize the sunlight shining through the overall bathroom.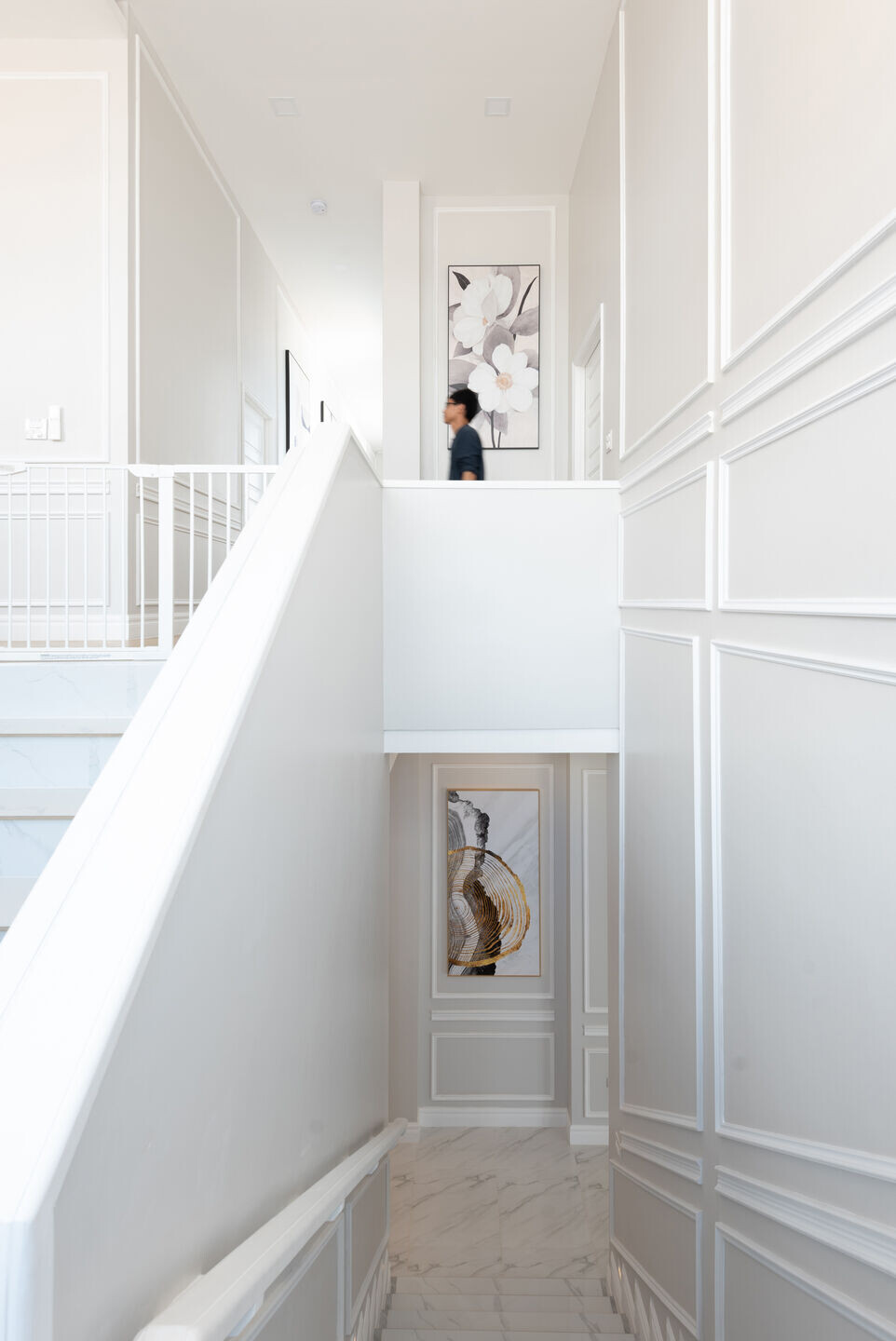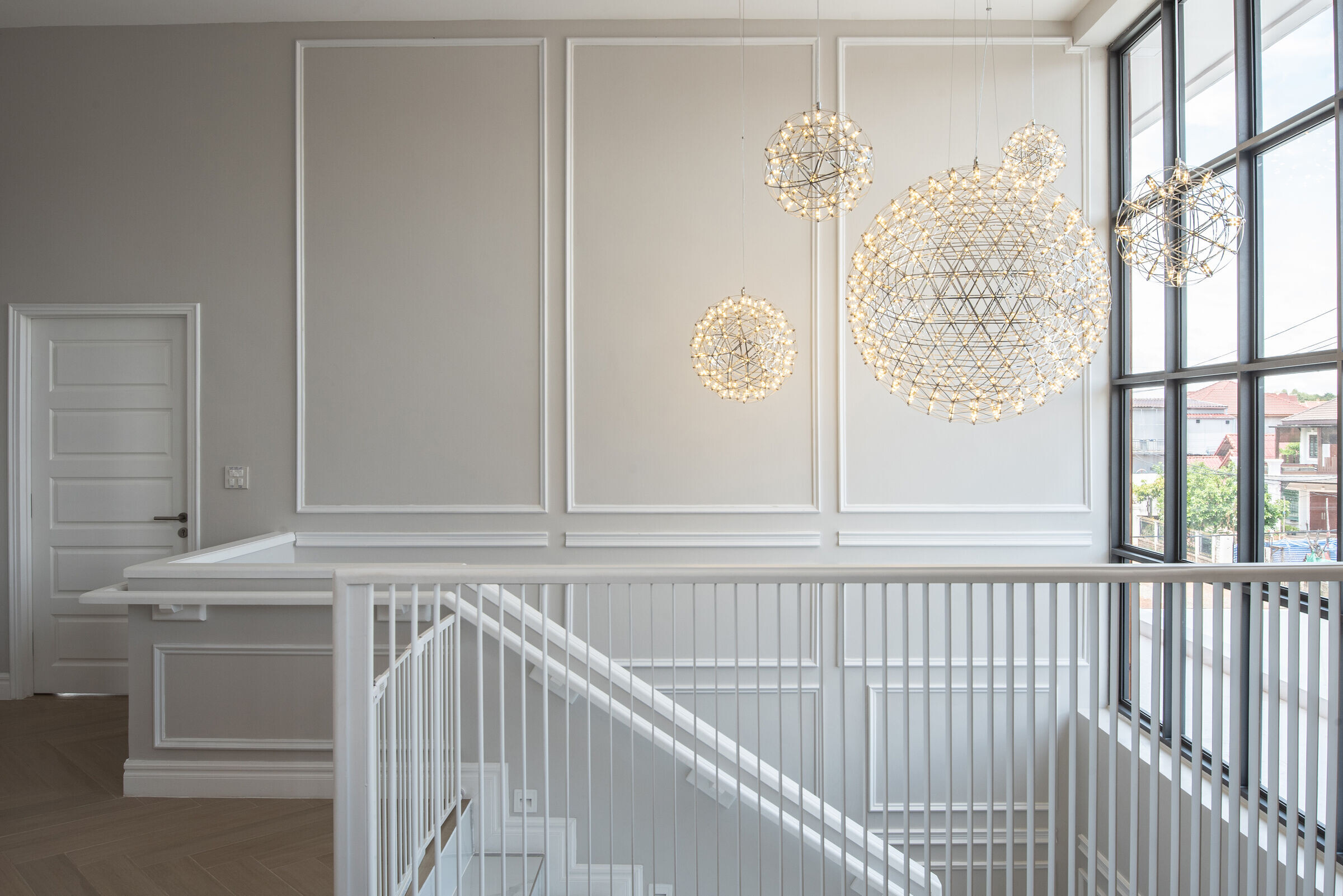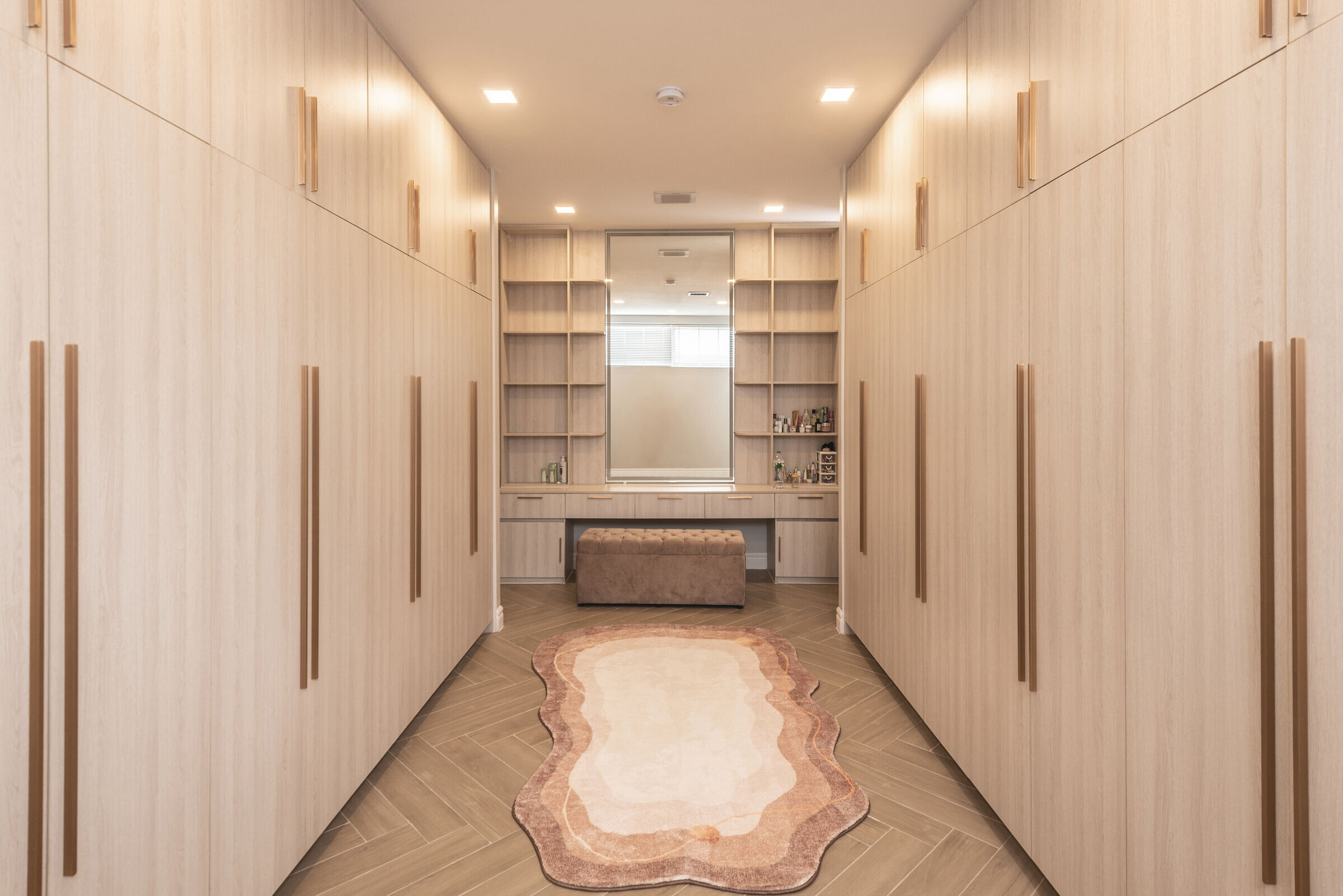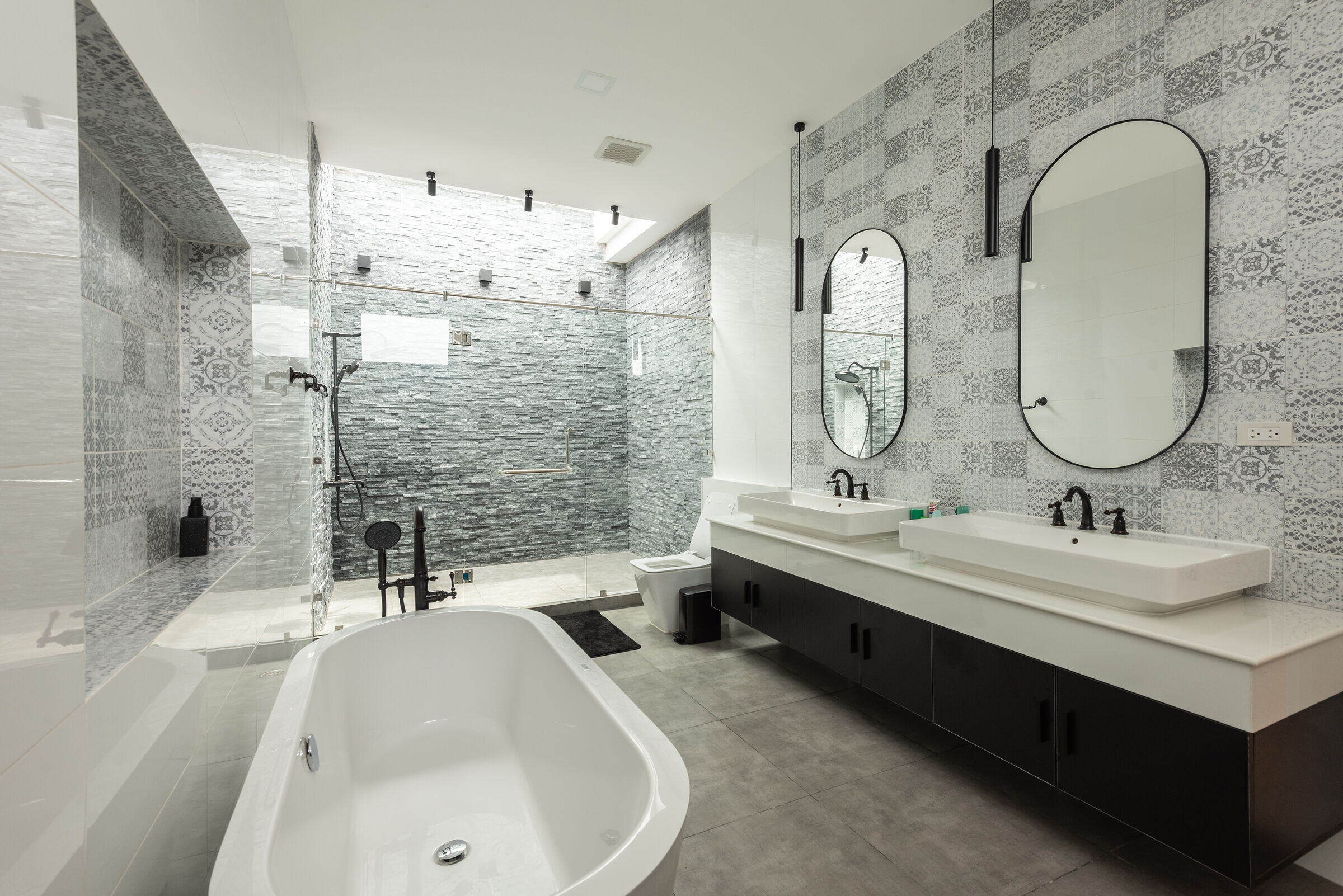 With our design and space planning, we really hope that we can deliver the best experience to the house owners so that they are able to spend the most quality time together within a safe and relaxing environment.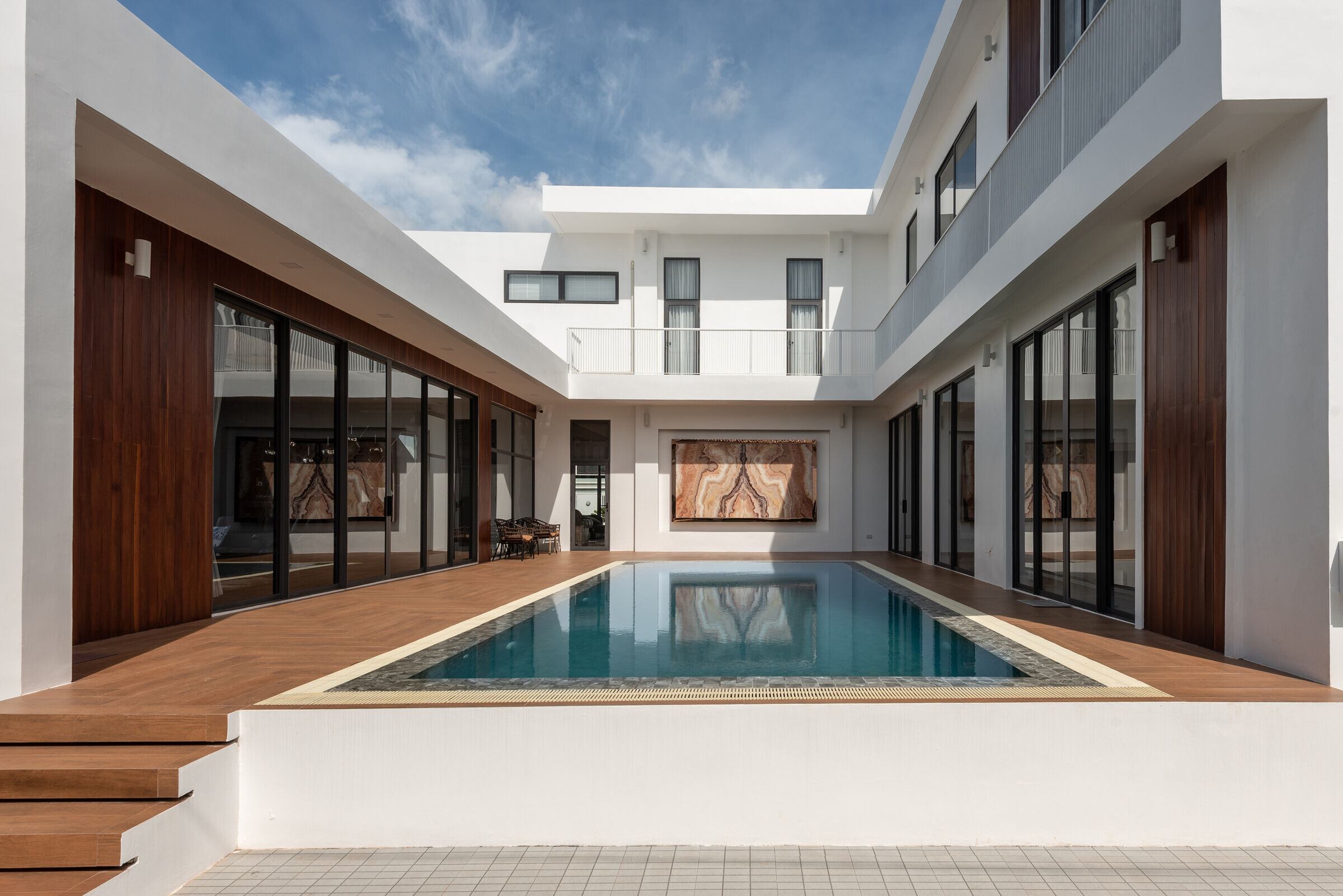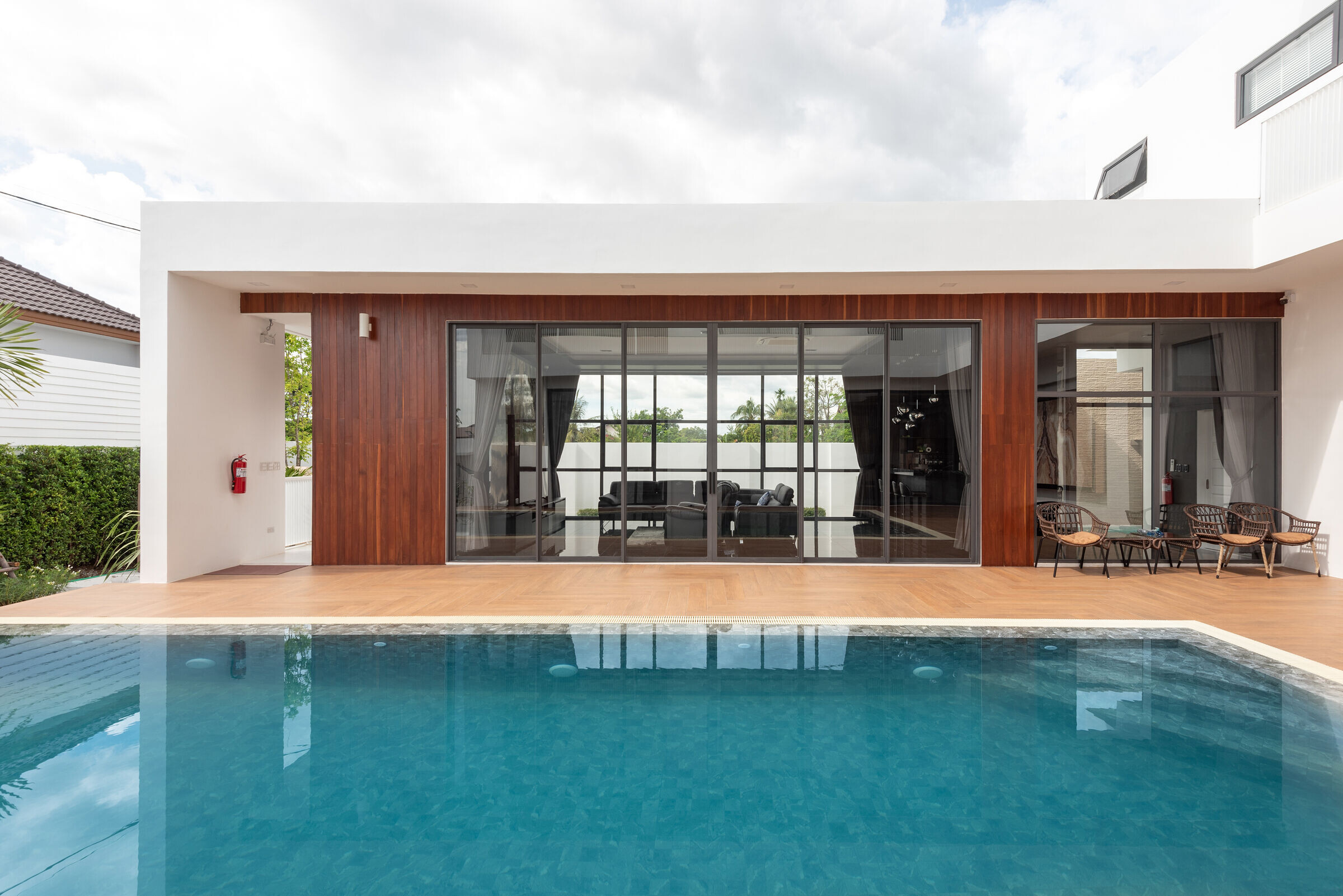 Lead Architects: Tomi Atelier Architects and Design
Structure Engineers & Construction Consultants: PiSECCON
Contractors: PHONEPANYA (PPY), SABAI HOUSE
Photo Credits: THEPPHAVONG XAYKOSY