At the heart of this district, the Alstom hall is a jewel of the city's industrial architecture and history. Another two new building complexes have been added. To the west, on Bateliers street, a large public car park includes a sustainable and public mobility hub. To the east, on Paulin Talabot street, two exceptional residential complexes complete the industrial hall thus creating a landmark in Saint Ouen's landscape.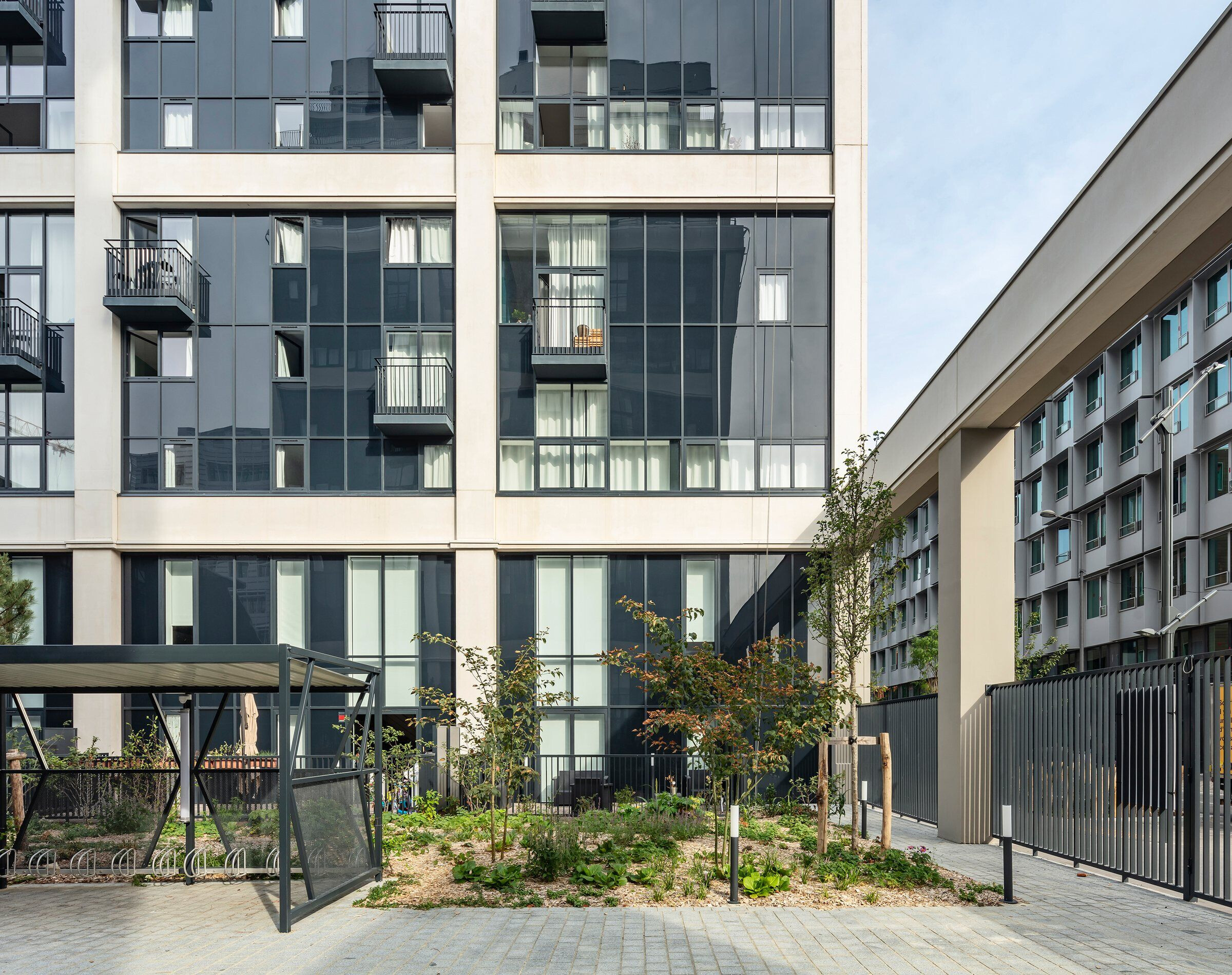 A"loft spirit", characterizing an individualistic way of life, has inspired our design. Implementing a structural system that avoids load-bearing partitions allow modularity so that flats can adapt to the resident's needs.
This way of living in freer and more generous spaces is expressed in different ways. On the ground floor, artists' studios open out onto the streets and bring a lively and friendly atmosphere to the neighborhood. In the main body of the building, corner duplex flats open out towards the city. They provide winter gardens, whichbrings extra comfort and a certain way of life.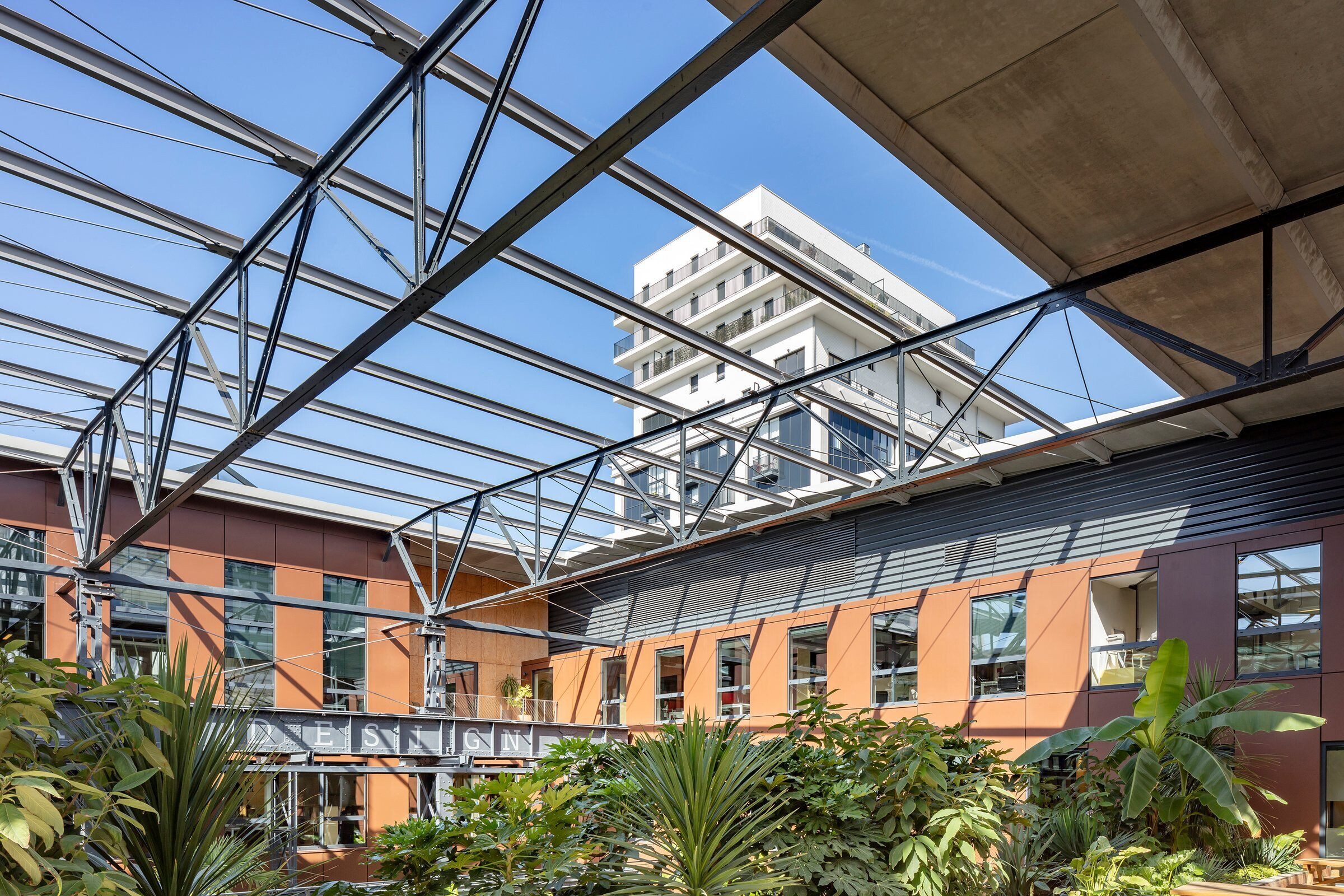 The light and airy superstructures give full meaning to the idea of "living on the skyline", with vast terraces overlooking the Seineproviding an extension for the apartments. The modular and flexible spaces guarantee appropriation. All inhabitants are able to create their own home, that contribute to Saint Ouen's great landscape.
A remarkable industrial hall thus becomes a new "architectural figure". It is a unique "address" within an ambitious project: the eco-neighborhood on the docks of Saint-Ouen-sur-Seine.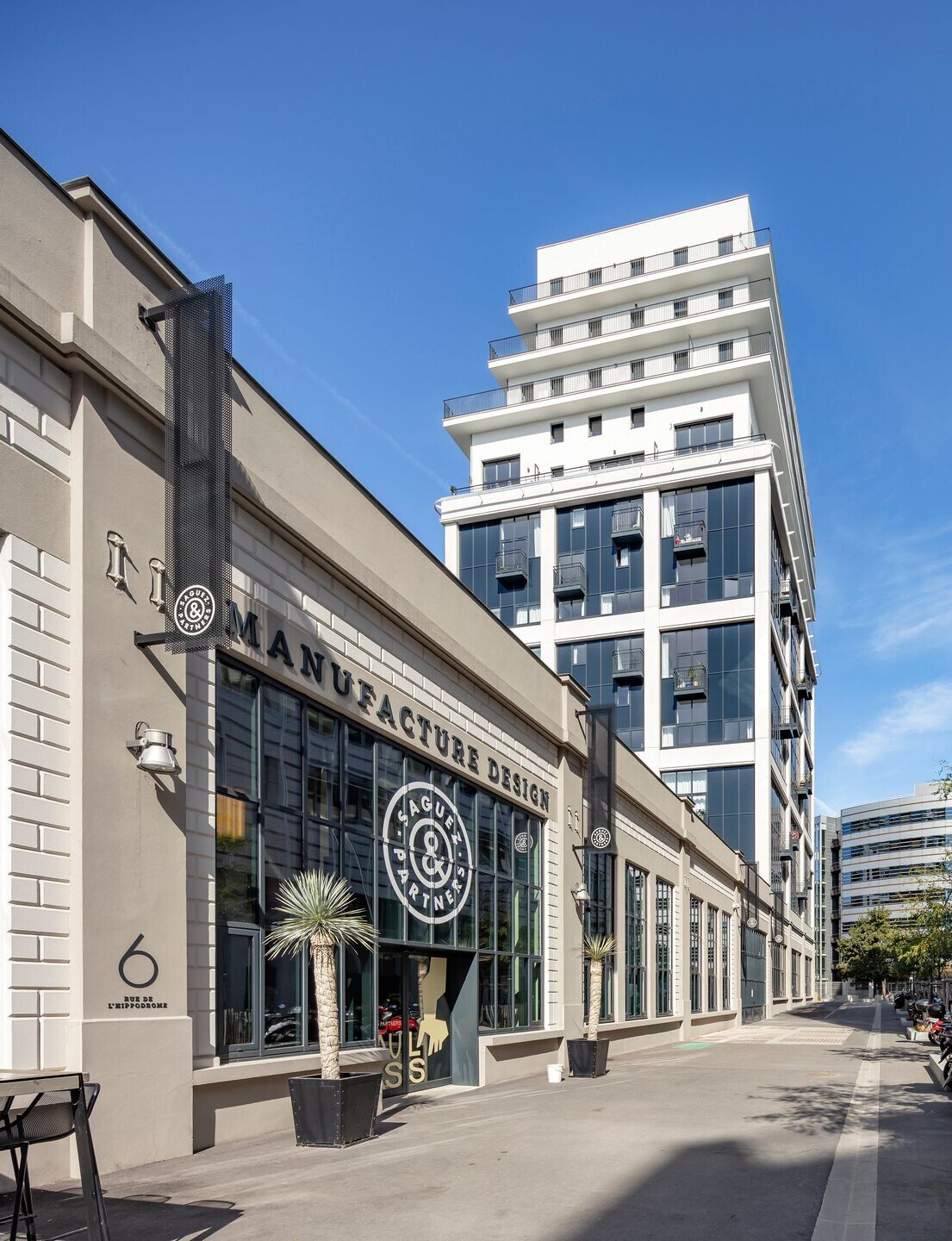 The height of the different levels (6 m in the base / 3.9 m under slabs in the current floors / 2.80 m in the attics) allows for an "interlocking" of the typologies to offer different ways of living in this housing programme, all of which benefit from large clear heights and large bays in their living space and outdoor areas:
- In the volume of the base: duplexes take advantage of the ground level gardens in the heart of the block or the "workshop" volume on the street
- In the body of the building: the superimposition of two 3.90 m floors allows the creation of dwellings with a large volume of 3.90 m in their living rooms/kitchens and 2.50 m high bedroom spaces in downstairs, upstairs or ground floor duplexes. Winter gardens amplify the volumes of the living rooms.
- Finally, in the attics: the attic flats benefit from great heights of 2.80 m and large, long balconies.
The post-and-beam construction system also allows for a high degree of modularity in the housing units in order to adapt to the wishes of the buyers.
Team:
Project owner: NEXITY IMMOBILIER RESIDENTIEL
Developer: Sequano Aménagement
Architects: Reichen et Robert & Associés
Control office: Qualiconsult
Fluid engineering office: Cardonnel Ingénierie
Structural engineering office: Philippe Buchet
Economist: Lucigny-Talhouët & Associés
Environmental certification (HQE): H&E (Habitat and Environment) Profil A
Design studies used Revit BIM software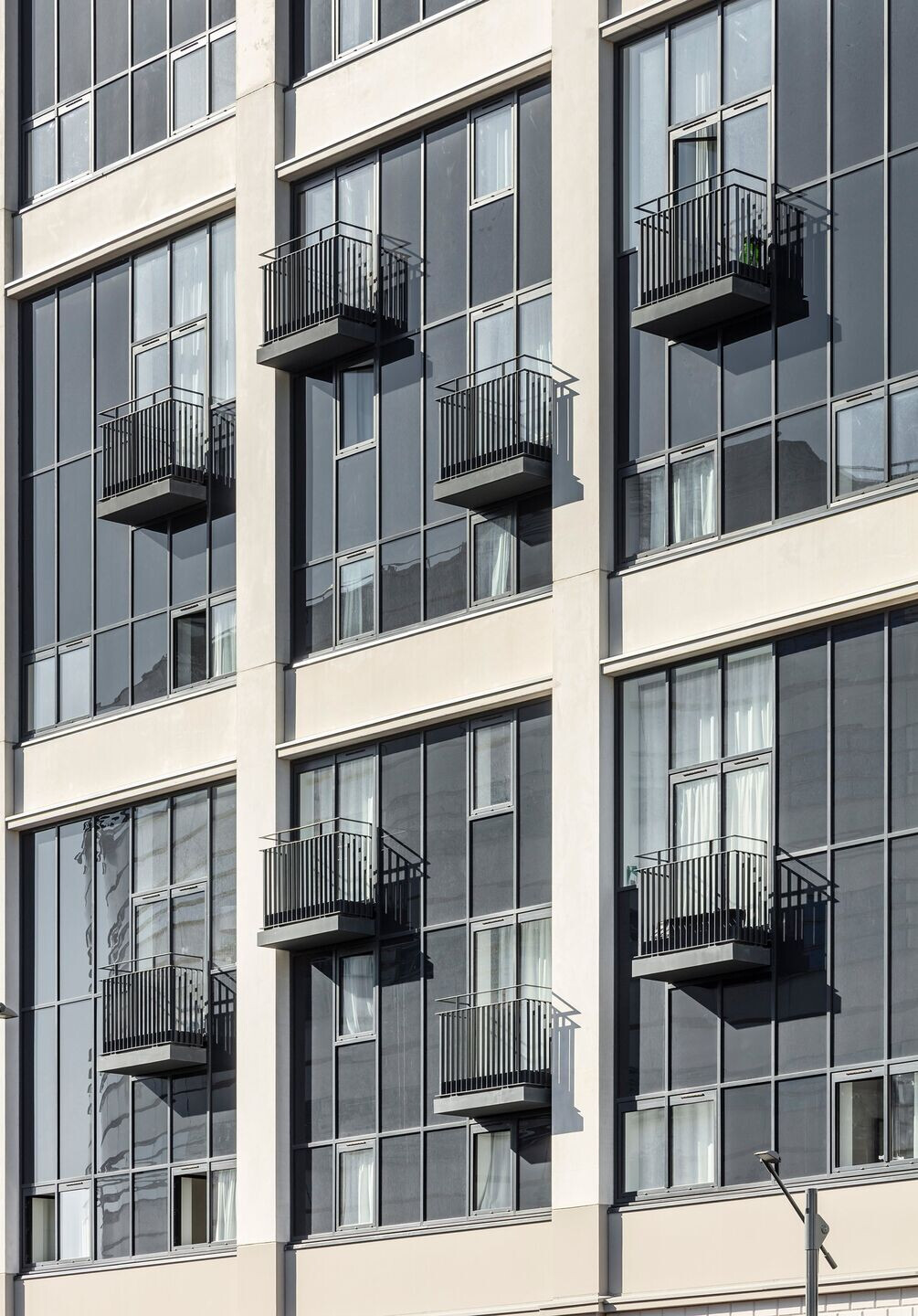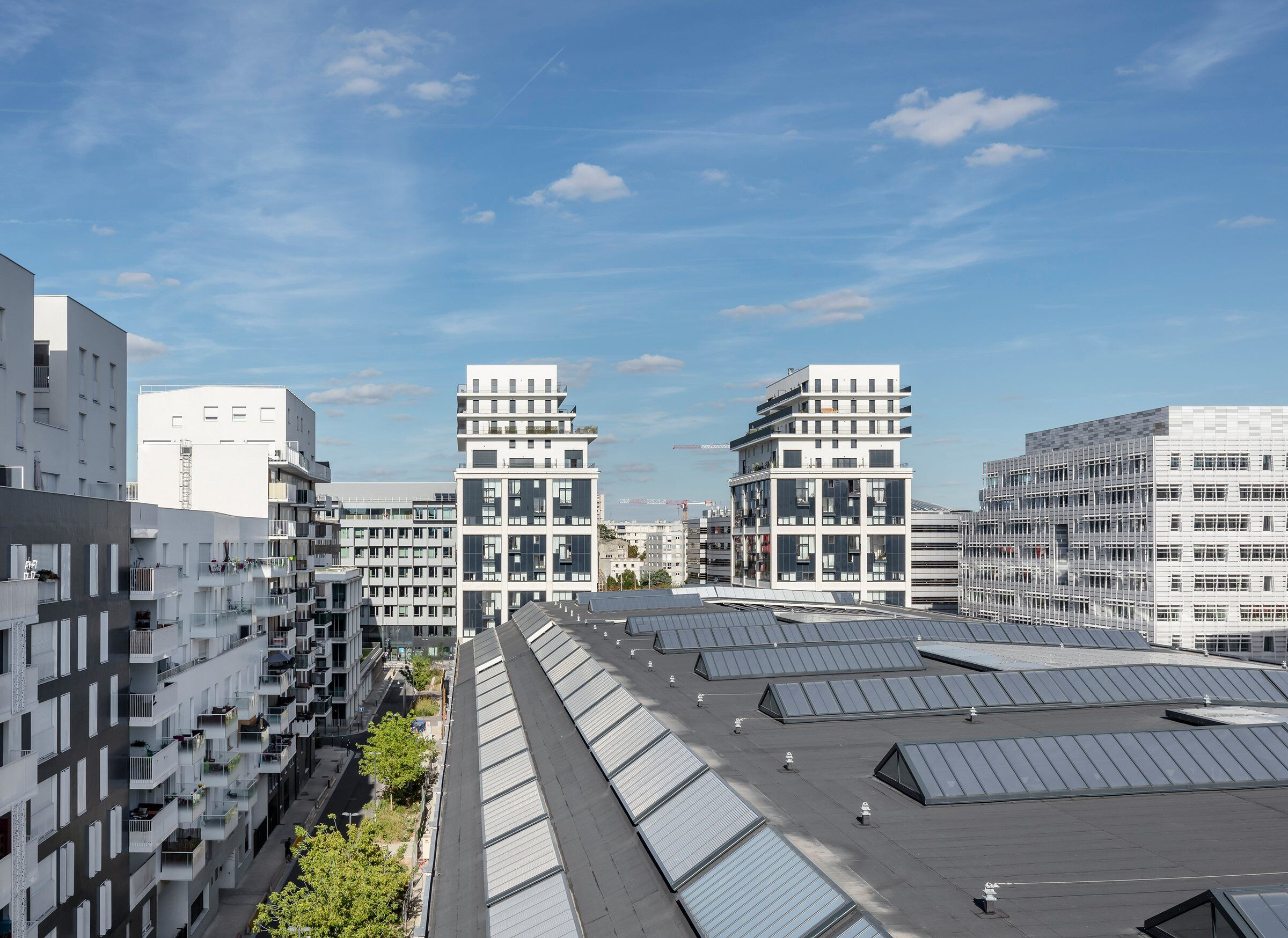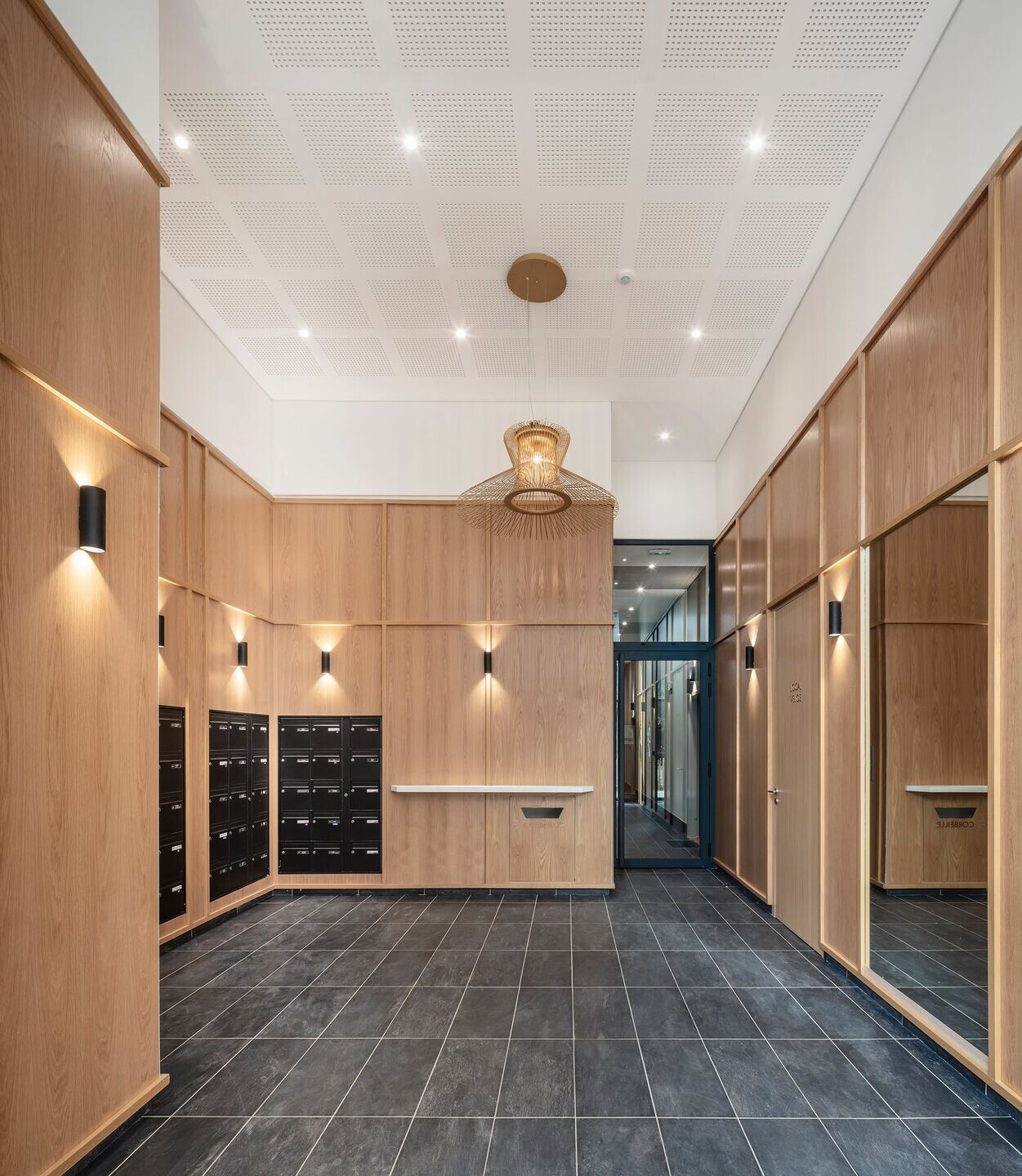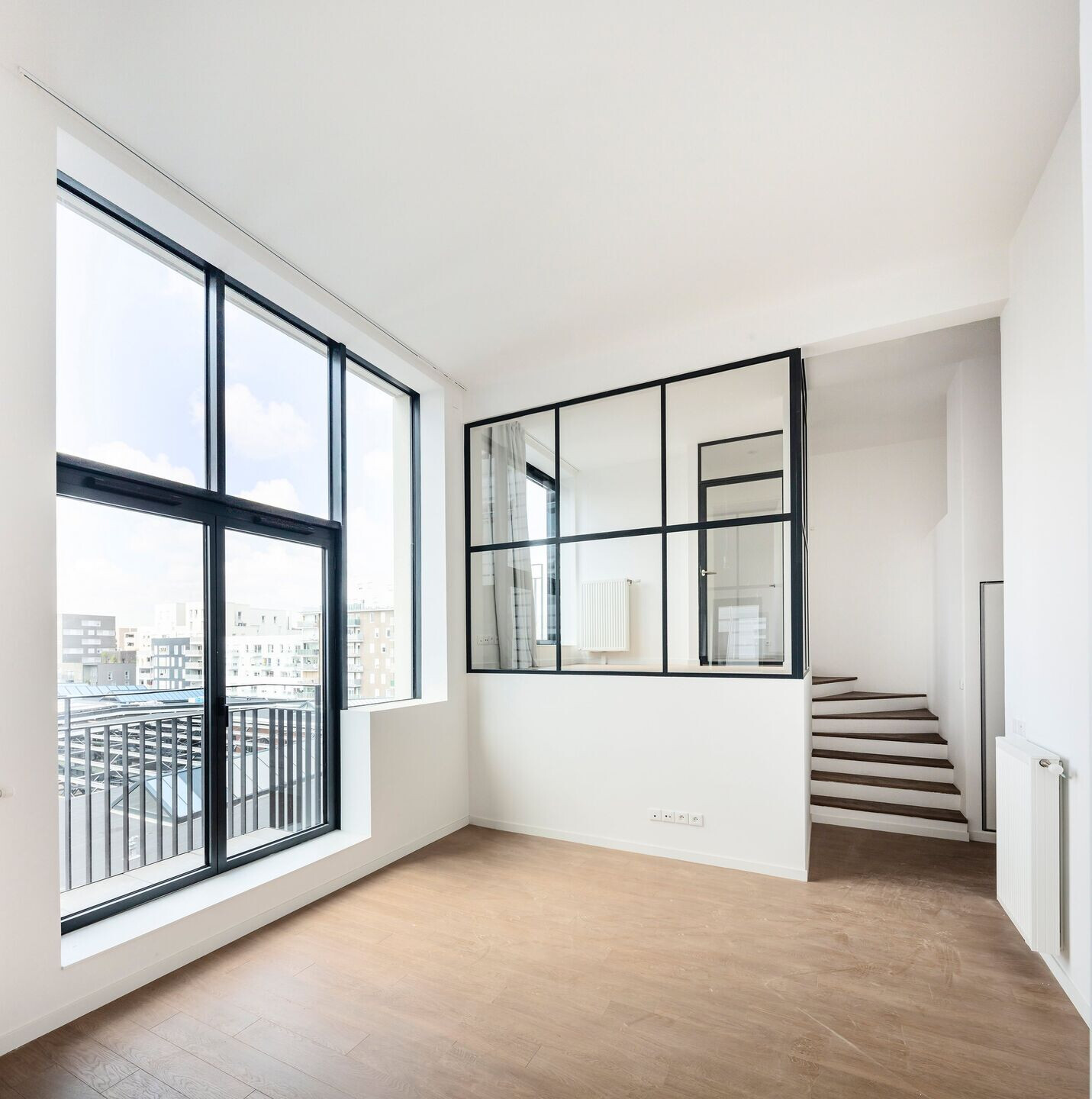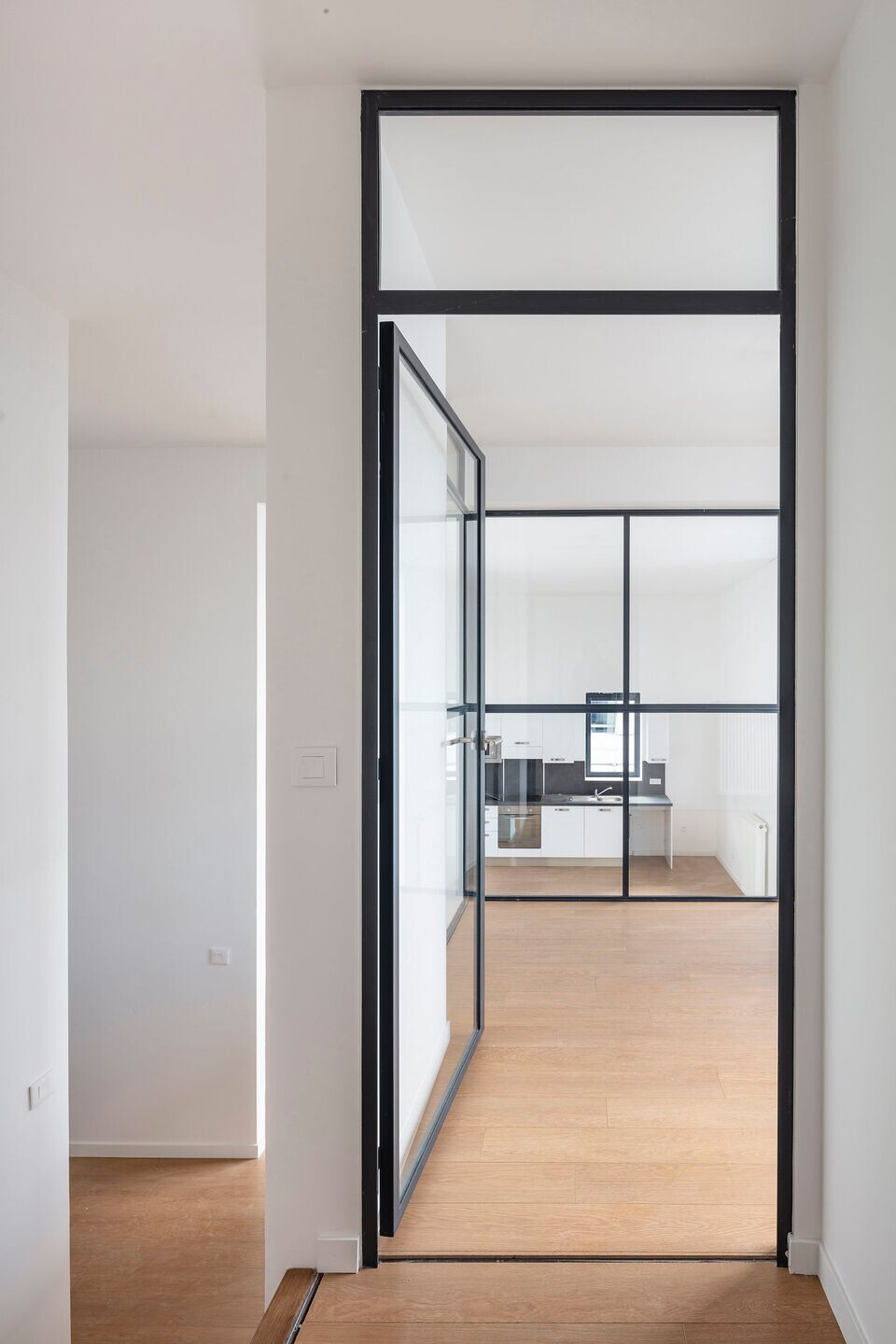 Material Used:
1. Facade cladding: RECKLI
2. Paint:
KEIM 9546 / KEIM 9554
PLACOSTIL - SAINT GOBAIN
3. Windows: Emalit, PVC plaxé
4. General contractor: EIFFAGE construction
5. Eiffage: La Provenciale (Earthwork) Eiffage : Gts (Deep Rots&Vpp)
6. Eiffage: B&G Armatures (Fittings)
7. Eiffage: Ctp (Floor Formwork)
8. Eiffage: Sdp (Floor Grouting)
9. Kone (Lifts)
10. Delacommune Et Dumont (Plumbing And Heating & Vmc)
11. Evelec (High And Low Voltage Electricity)
12. Horizons (External Aluminium Carpentry)
13. Jmf (Interior Carpentry)
14. Sambp (Pvc Exterior Openings)
15. Metallerie Orcetoise (Metalwork)
16. Jmf (Interior Carpentry)
17. Cibetanche (Watertightness)
18. Escaliers Flins (Wooden Staircases)
19. Jcmrs (Soft Floor Coverings)
20. Rim Construction (Placo)
21. Coditem (Cleaning Platform)
22. Carrefiore (Hard Floor Coverings And Tiles)
23. Orbis (Paint, Wall Coverings)