The Theme Building is the iconic Space Age structure at center of Los Angeles International Airport (LAX). Influenced by "Populuxe" architecture, it is an example of the Mid-Century Modern design movement later to become known as Googie architecture. Googie is a type of futurist architecture influenced by car culture, jets, the Space Age, and the Atomic Age. It originated in Southern California and Las Vegas with the Streamline Modern architecture of the 1930s and was popular nationwide from roughly 1945 to the early 1970s.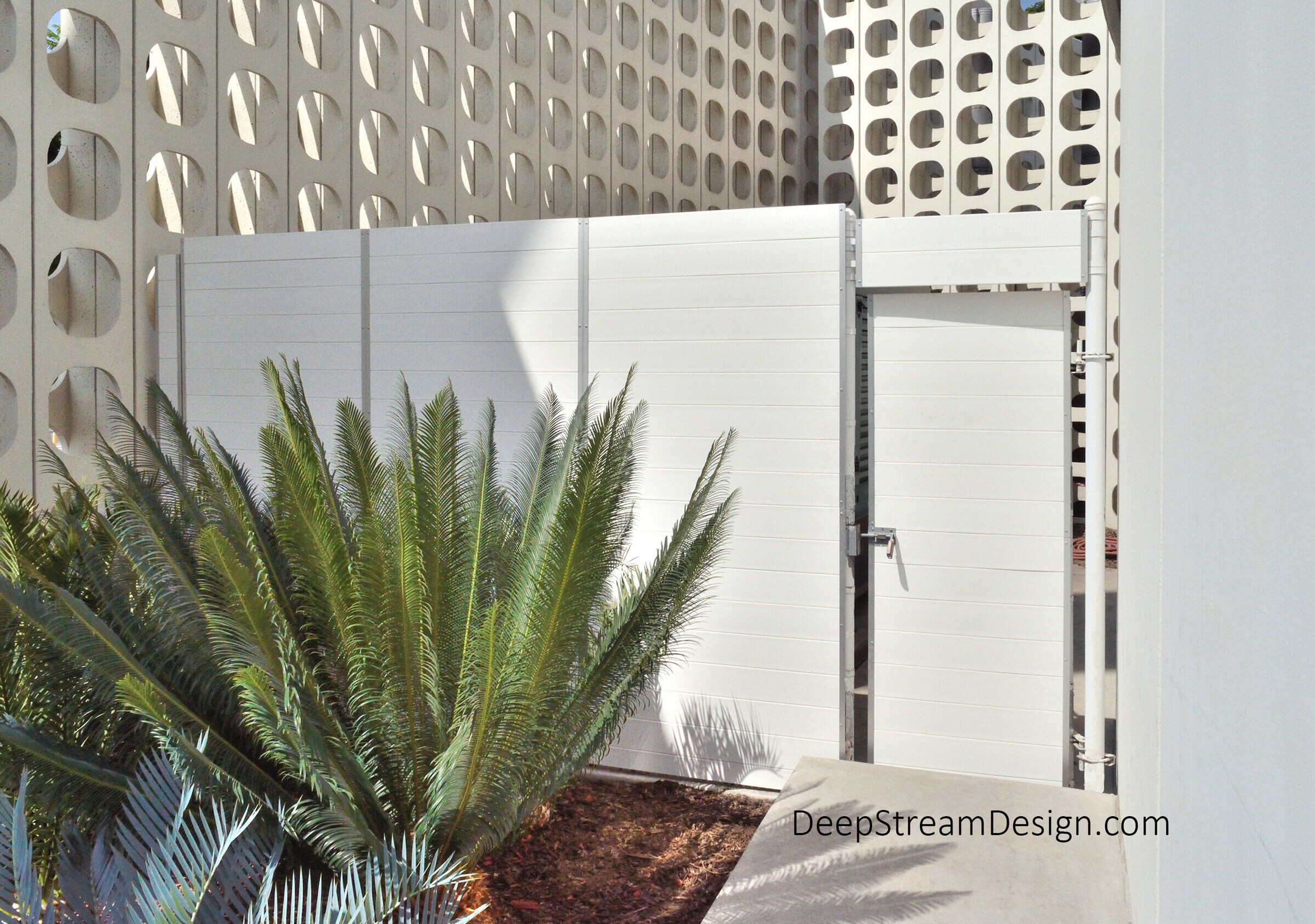 The Theme Building Exterior and Interior was designated as a historic-cultural monument in 1993 by the city. In 2018, the Bob Hope USO at LAX relocated to the ground floor of the Theme Building, opening a 7,100 square foot facility described by its president as "the most technologically advanced USO in existence."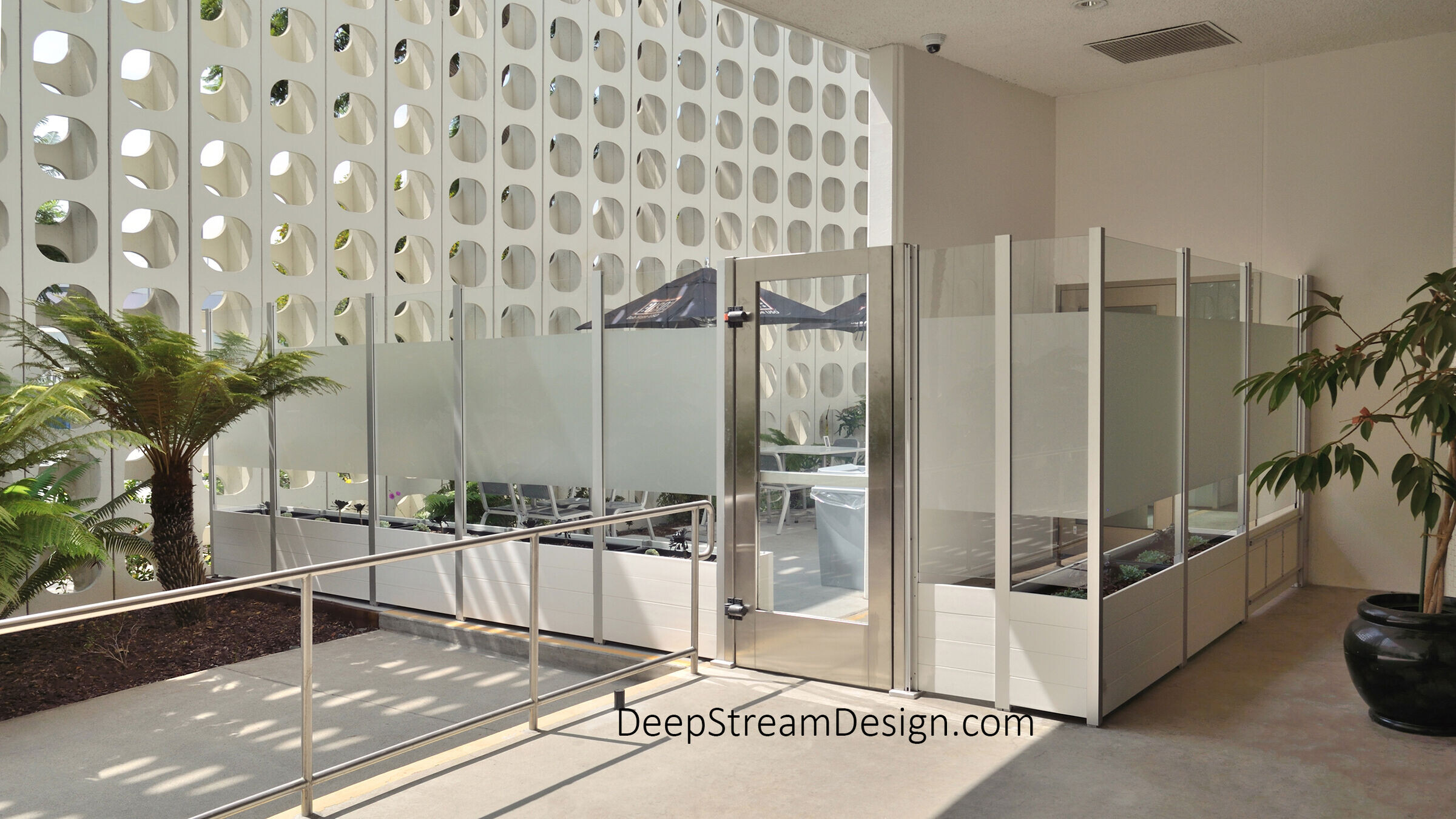 DeepStream was proud to be chosen to create the planter-ballasted airport security screen wall enclosure for this aspect of the reimagined space. Designers chose our Architectural marine-anodized frame system for its ability to adapt to architectural styles from classical Italian Villas to this iconic atomic age architectural gem seen by upwards of 90 million passengers per year.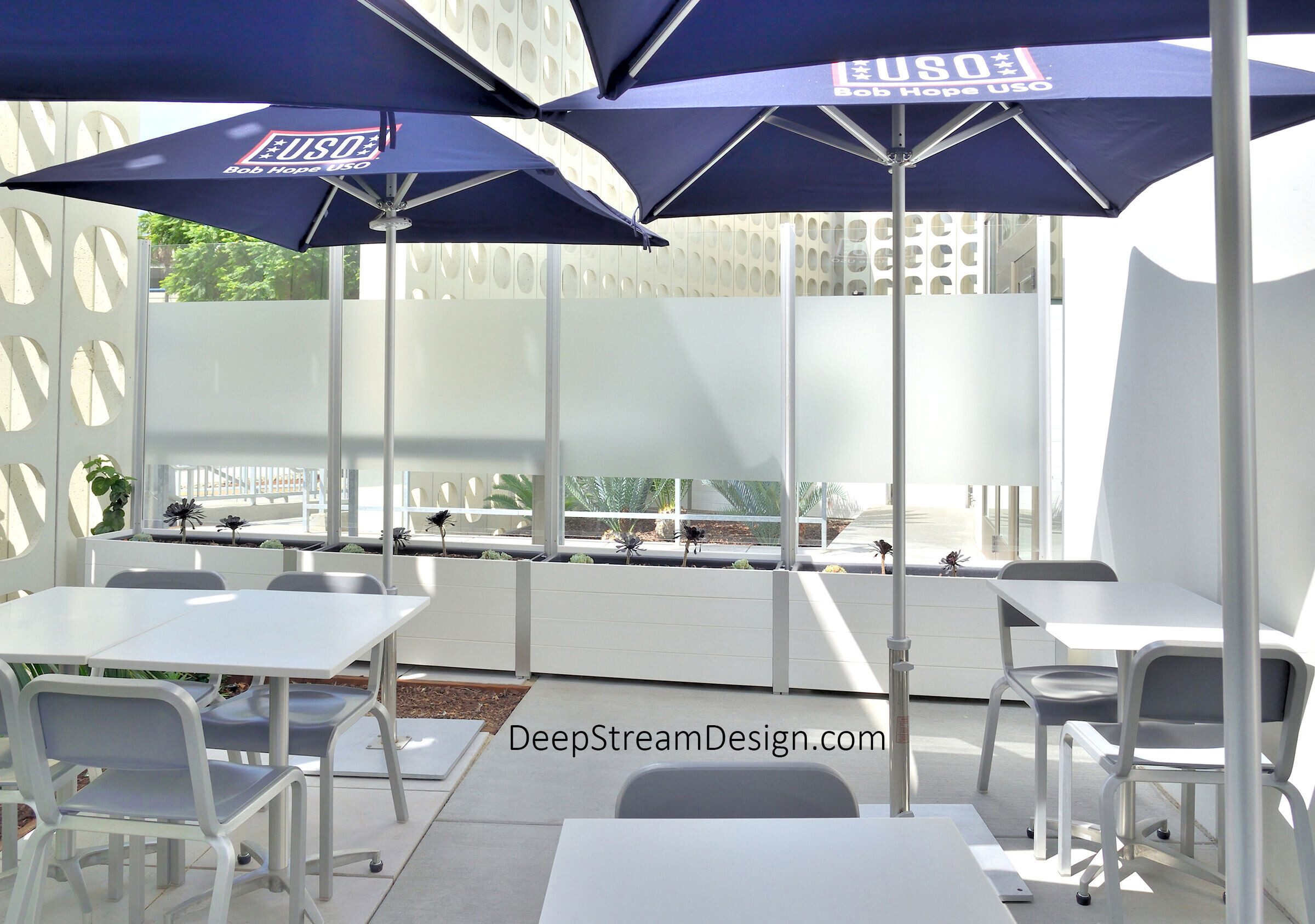 Modular Mariner planters are a complete system that can hide drip irrigation lines and are equipped with leakproof roto-molded liners with an advanced drainage system. Modular planters can be fastened to the deck for security and high winds, equipped with wheels for easy mobility, or moved with hand trucks or forklifts.