In the south of Paris, in the department of Hauts-de-Seine, the territory on which the station is located is at the crossing of four cities: Montrouge Bagneux, Châtillon and Malakoff. Establishing the Gare du Métro Grand Paris is a sign of an urban desire that has been underway for many years: to make Chatillon-Montrouge a major hub of exchanges. Indeed, the railway station sector is a district in transformation called to densify around the future transport hubs: subway station, tram T6, subway station M15.
The project we have been developing since the beginning therefore seeks to create an efficient transport project from the point of view of intermodality, and its coherence with the urban context of the Châtillon-Montrouge station. The ambition of the project is to create a transport hub as compact as possible, where all modes of transport (subways, buses, trams and bicycles) are accessible to pedestrians and organized around an important public space. Participating in the great adventure of the Grand Paris Express metro offers the opportunity to work on a project scale with extraordinary figures in terms of dimensions, contacts, time and money.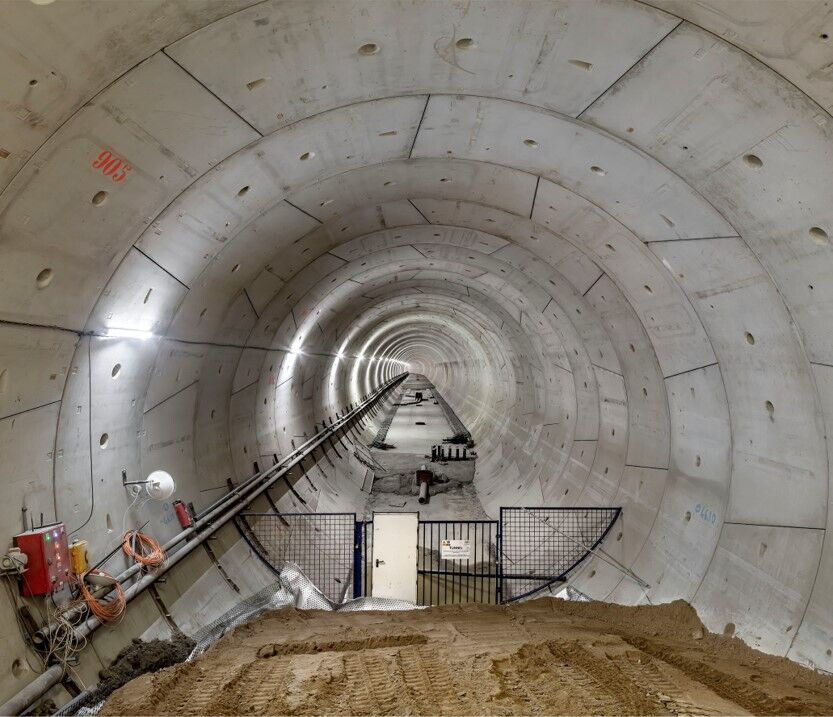 The subway station is a deep station with platforms located at a depth of 31m. The journey of the traveller within the station is punctuated by several sequences, leading it from the multimodal pole to the platforms. Four intermediate levels are located between the platforms and the forecourt. The well, which combines vertical circulation, is designed to offer the most direct and intuitive route to the traveler, around a central vacuum.
The design of the station is based on two strong ideas: integrate the reality of construction to make it the basis of the architectural project; and decline a strong formal identity to qualify the station. We want to create volumes and spaces that are comfortable and spectacular for travellers and anticipate the constraints inherent to a station as a material for the architectural project. By transforming the constraints of civil engineering structure into a project, we imagine constructive concepts that sublimate architecture.