store design by Studio Intu that takes you to the streets of Paris.
The store belongs to a couple who makes their own macarons, hand made with spaecial flavors.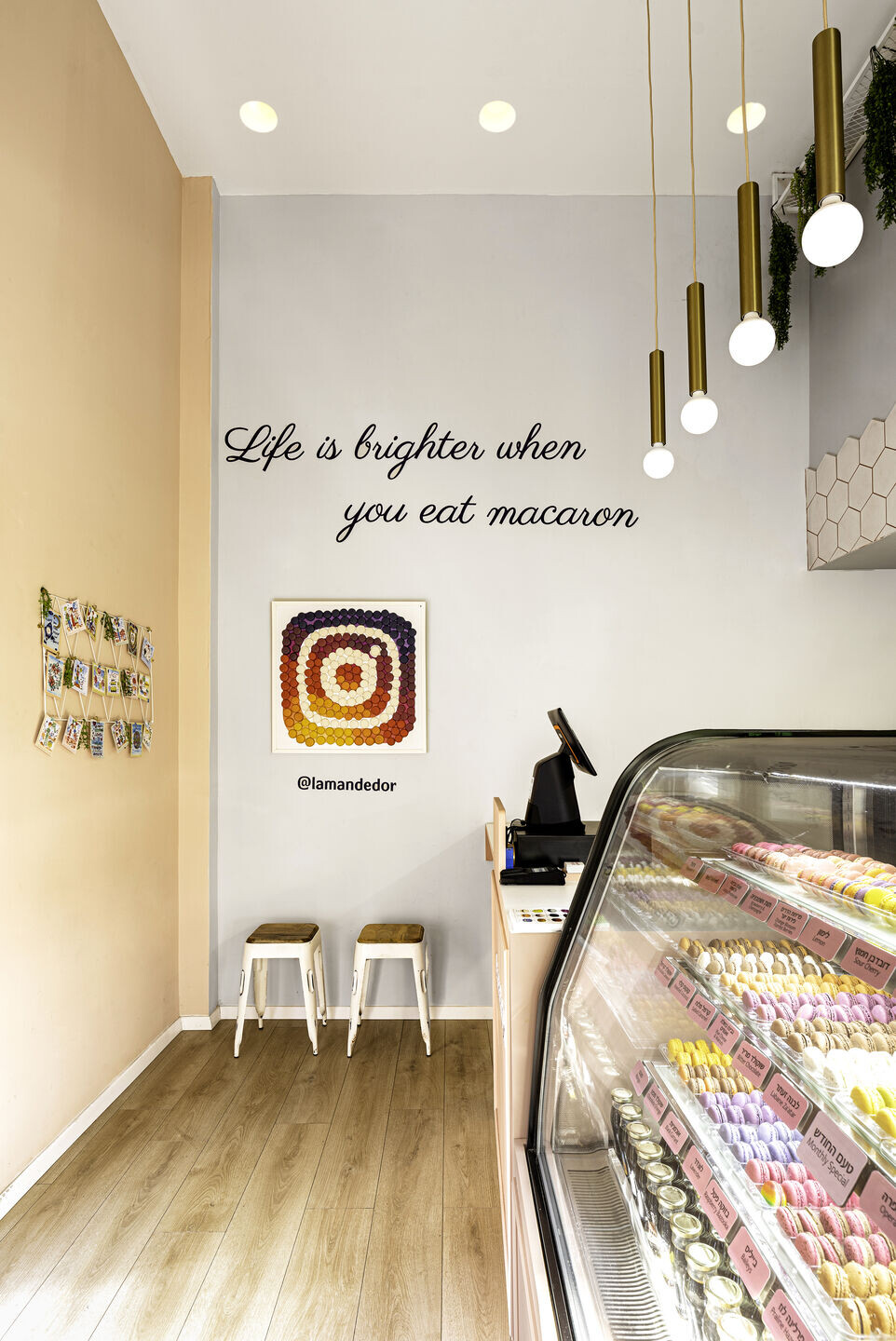 The design purpose was to show the unique touch of this brand, to attracks the customes to enter and to enjoy the design and atmosphere.