Lancer Square is a 13,600 sqm mixed-use development comprising four blocks ranging from 4 to 7 storeys, with fifty-one 1-4 bedroom private and affordable residential apartments, leisure, ground floor retail and cafes, a new office building and the introduction of a landscaped public courtyard.
Squire & Partners' design is a contemporary interpretation of the architectural character found within the Kensington Palace Conservation Area. Designs draw inspiration from the site's palatial and horticultural past as the original palace grounds and kitchen garden, and later as the Kensington Barracks for the Royal Lancers.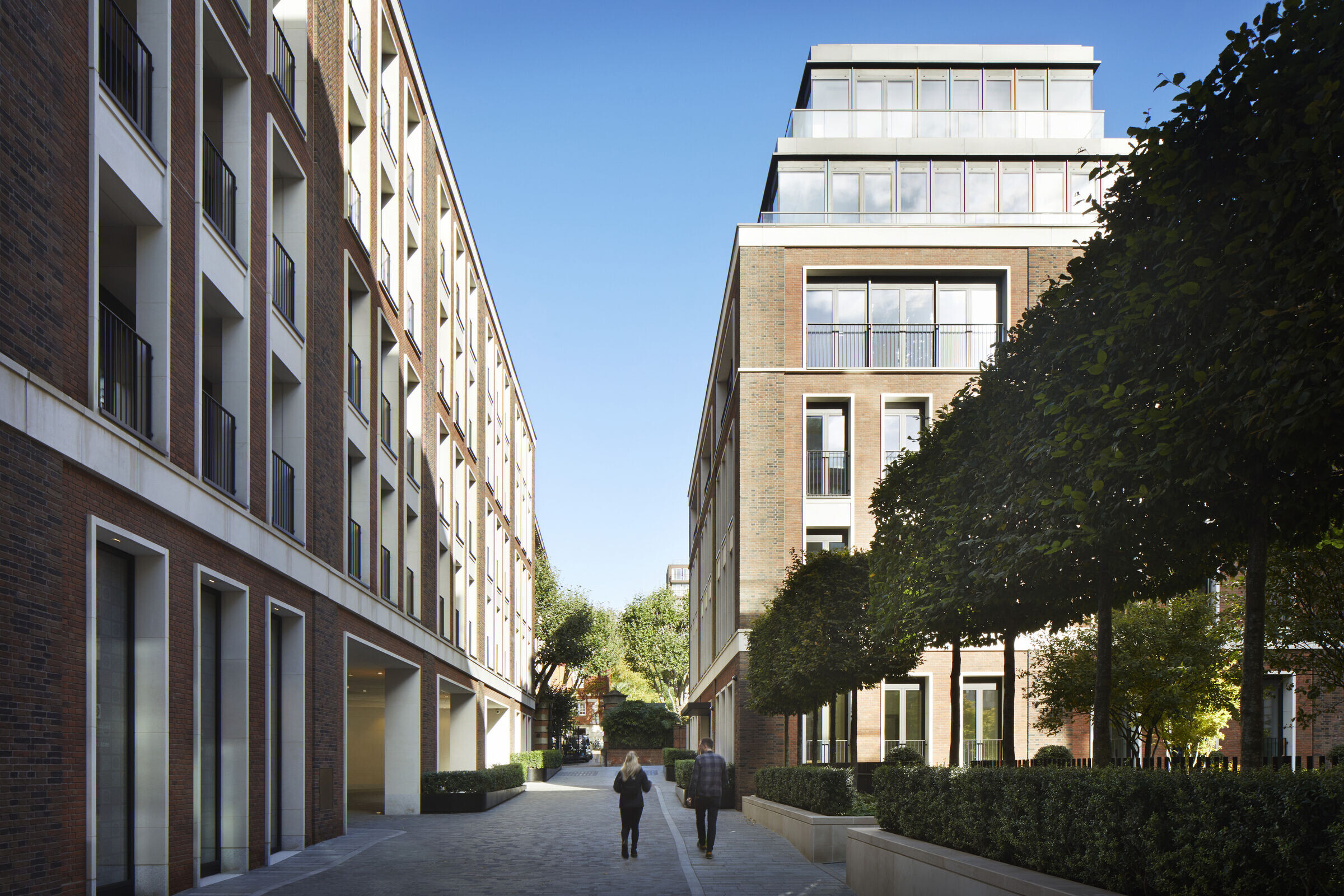 The textured two-tone brick façades and vertical window proportions create connections with Kensington Palace whilst celebrating traditional and contemporary craftsmanship. A new landscaped public garden, visible from Kensington Church Street, continues the tradition of west London garden squares and references the former use of the site.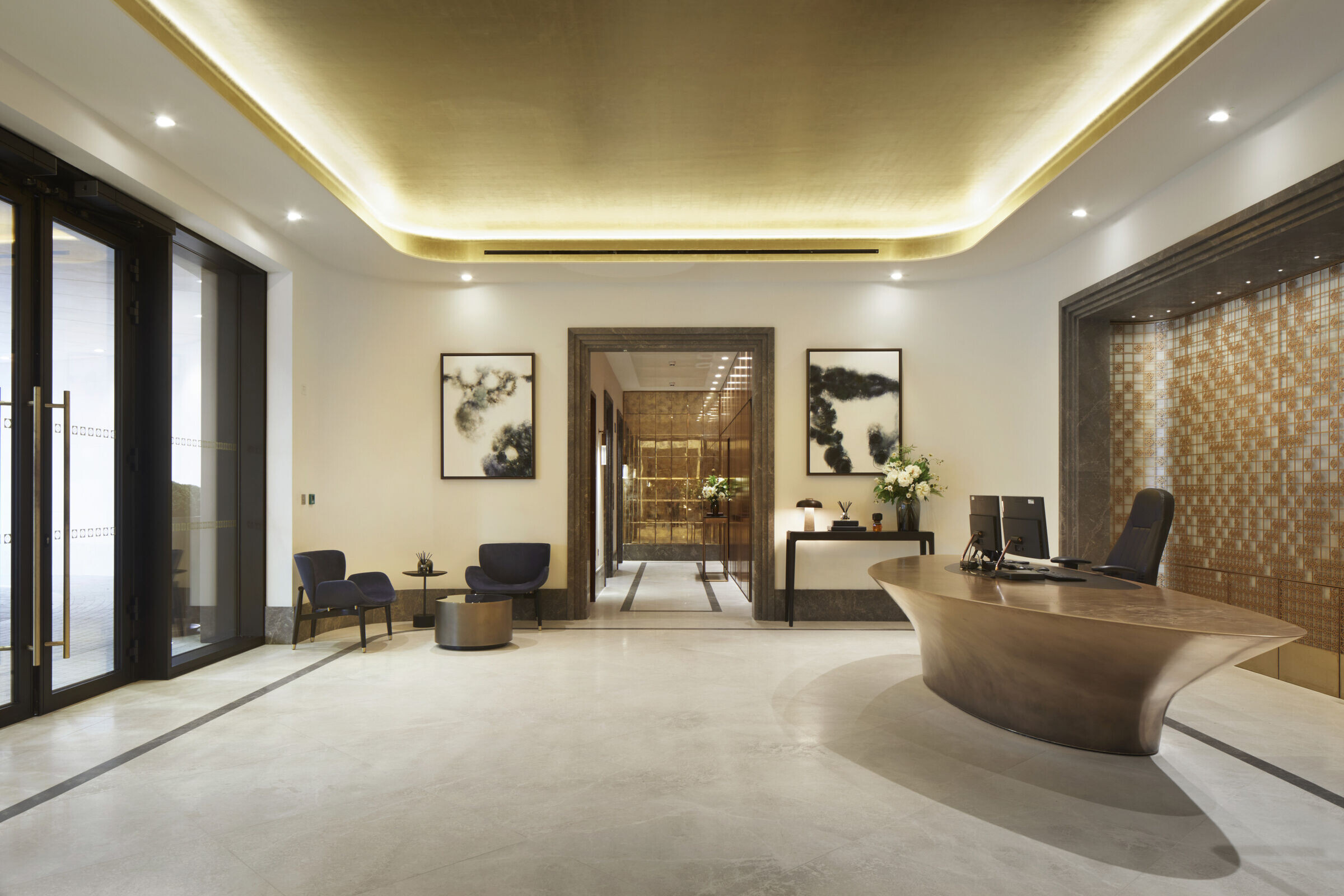 The design of Lancer Square is rooted in place from the urban scale down to the final details of the development, with nature always playing a part. Interiors take inspiration from Kensington Palace - from its grand proportions to its flow of spaces. Traditional and contemporary craftsmanship is celebrated throughout the apartments with a rich palette of warm and luxurious materials, whilst loggias offer views and discreet but generous inside-outside living.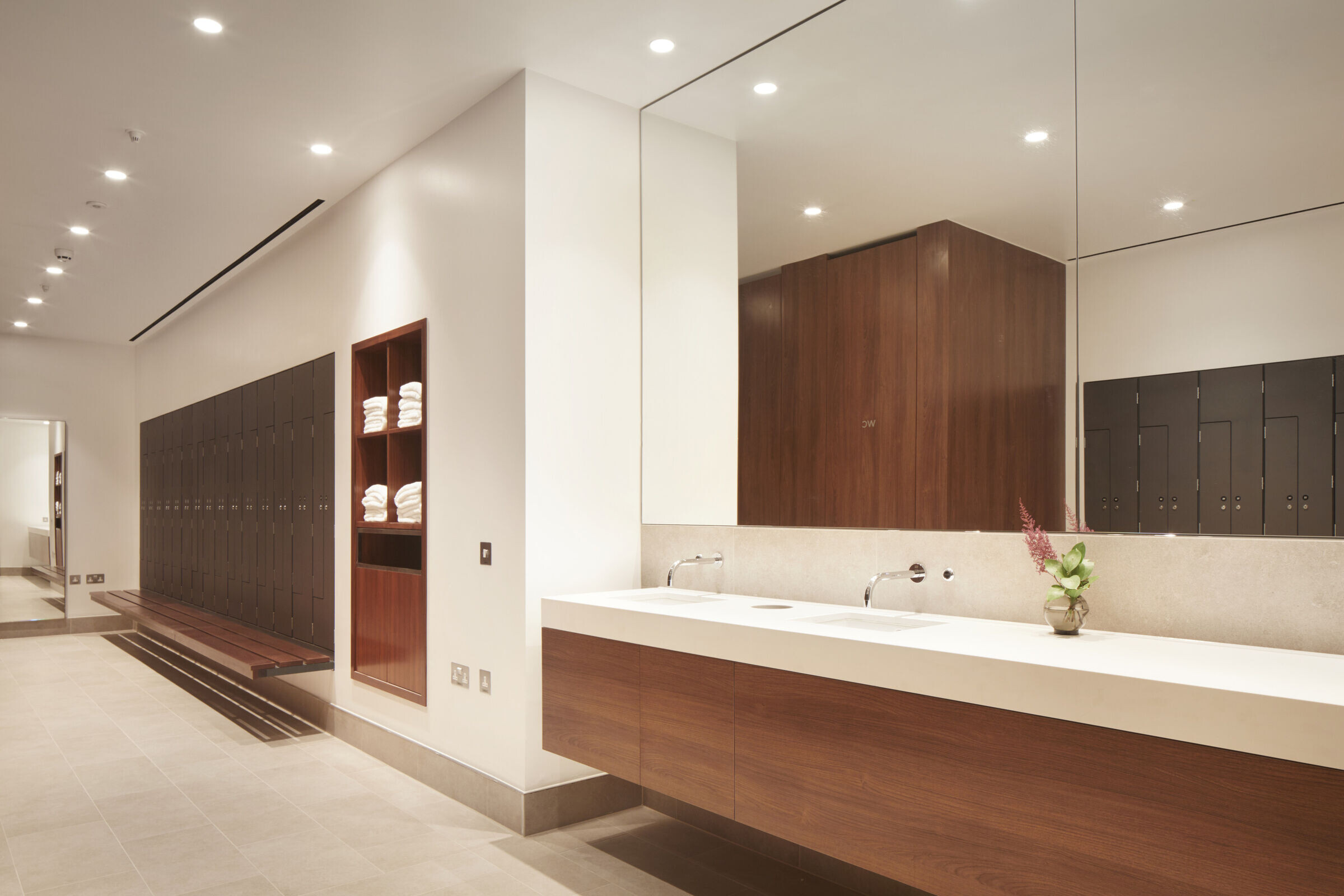 Resident amenities located on the lower ground floor blend wellness with living to create an exclusive experience. Designed as calm and indulgent spaces, a jacuzzi, steam room, sauna and gym surround a swimming pool. Material palettes and details echo designs in the apartments to create continuity between the spaces.
On-site affordable housing provision takes the form of a mews-like terrace and includes ten apartments and four duplex apartments.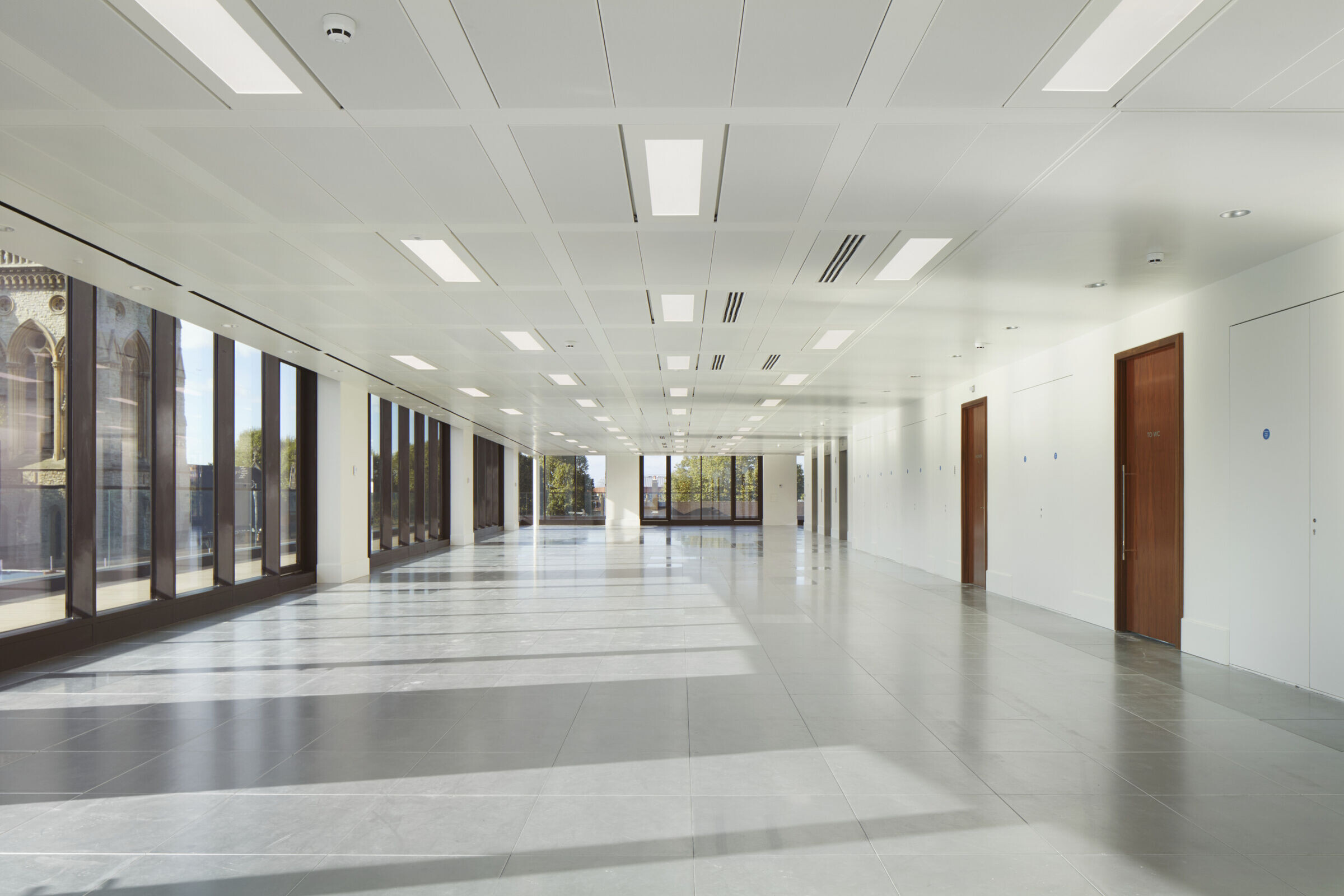 In the office building, efficient workspace floors employ a simple palette with rich finishes within the WC areas, and a unique lower ground floor office features high ceilings and cathedral-like openings that provide natural lighting deep into the plan. Amenities include spa-like changing rooms, bespoke lockers, a towel drop off and a generous cycle store.
A series of bespoke branded elements, designed to identify the new timeless garden square, are woven into the fabric of the buildings – from the external façade, feature screens and ironmongery to the door handles and texture that is touched – with each of the residential, office and retail components of the development given its own emblem.