Lapland Hotels Arena opened its doors at the end of 2021, being the largest hotel in the hotel chain. It's located in the middle of the heart of the city center.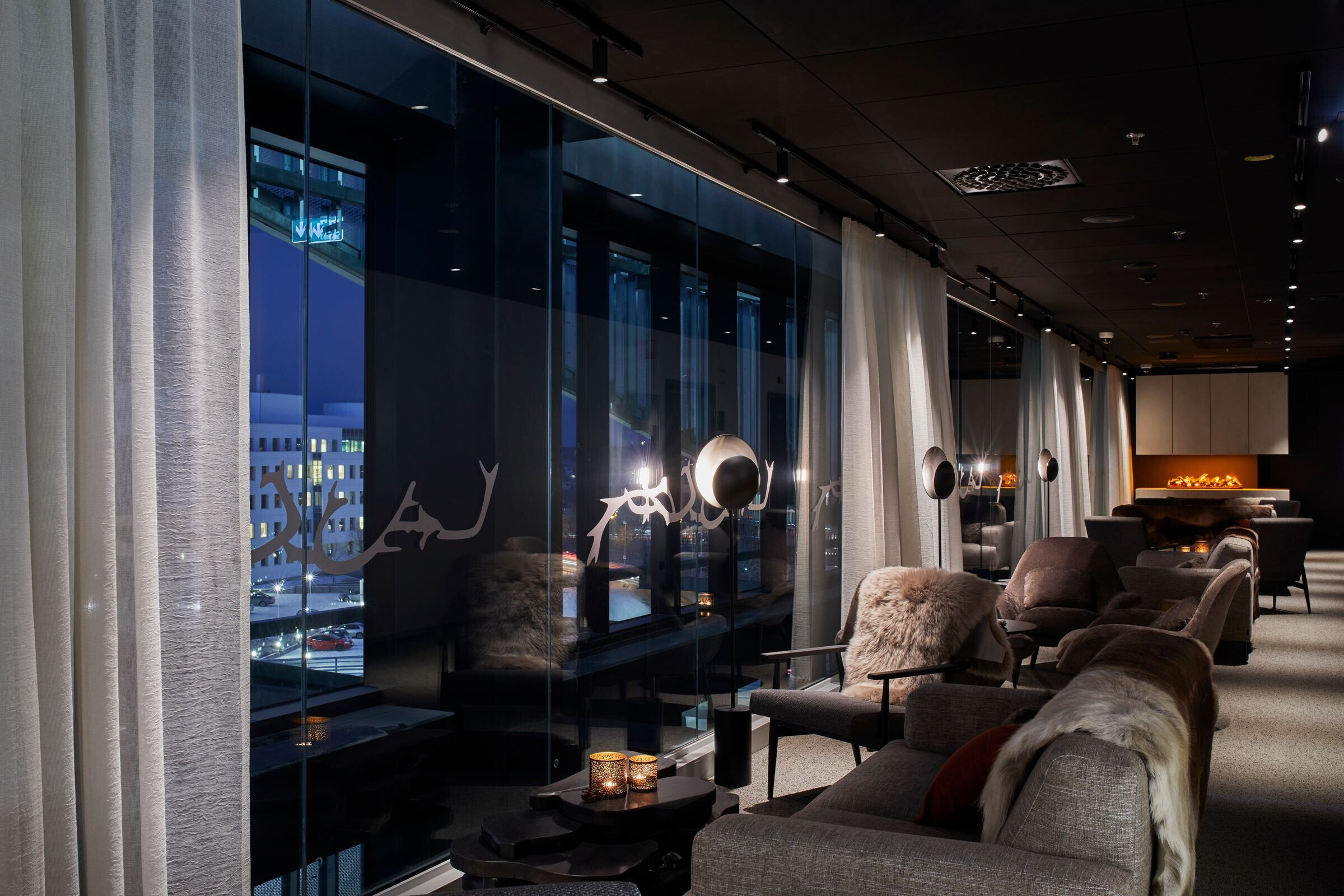 Main theme of the hotel is "the bright summer of the north and the lapping of the mountain books" that takes the customer towards the late summer evenings, embracing the darkening starry sky. The story begins when the customer enters the hotel and flows through all the way to the room.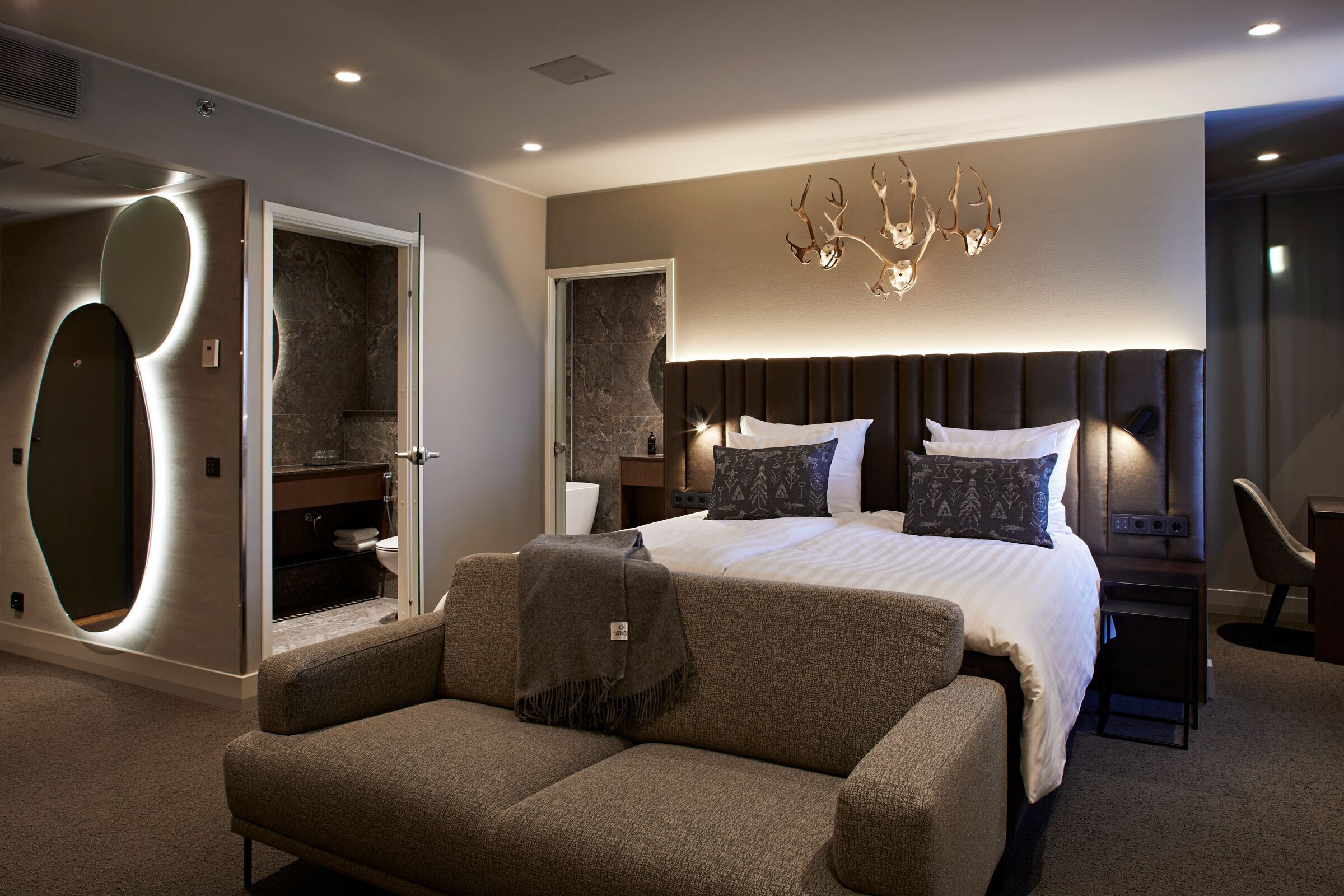 The hotel has 273 rooms and the variety of the room types gives you the choice to create your own experience. The selection of the rooms includes options for singles, couples, group of friends and families. What makes the hotel special is its location as part of the arena complex and the magnificent views of the Arena and the city.
Arena View Rooms serves the guests the opportunity to be in the heart of the events while enjoying the luxury of your own space. You can enjoy concerts or cheer on your ice hockey team without leaving the comfort of your room.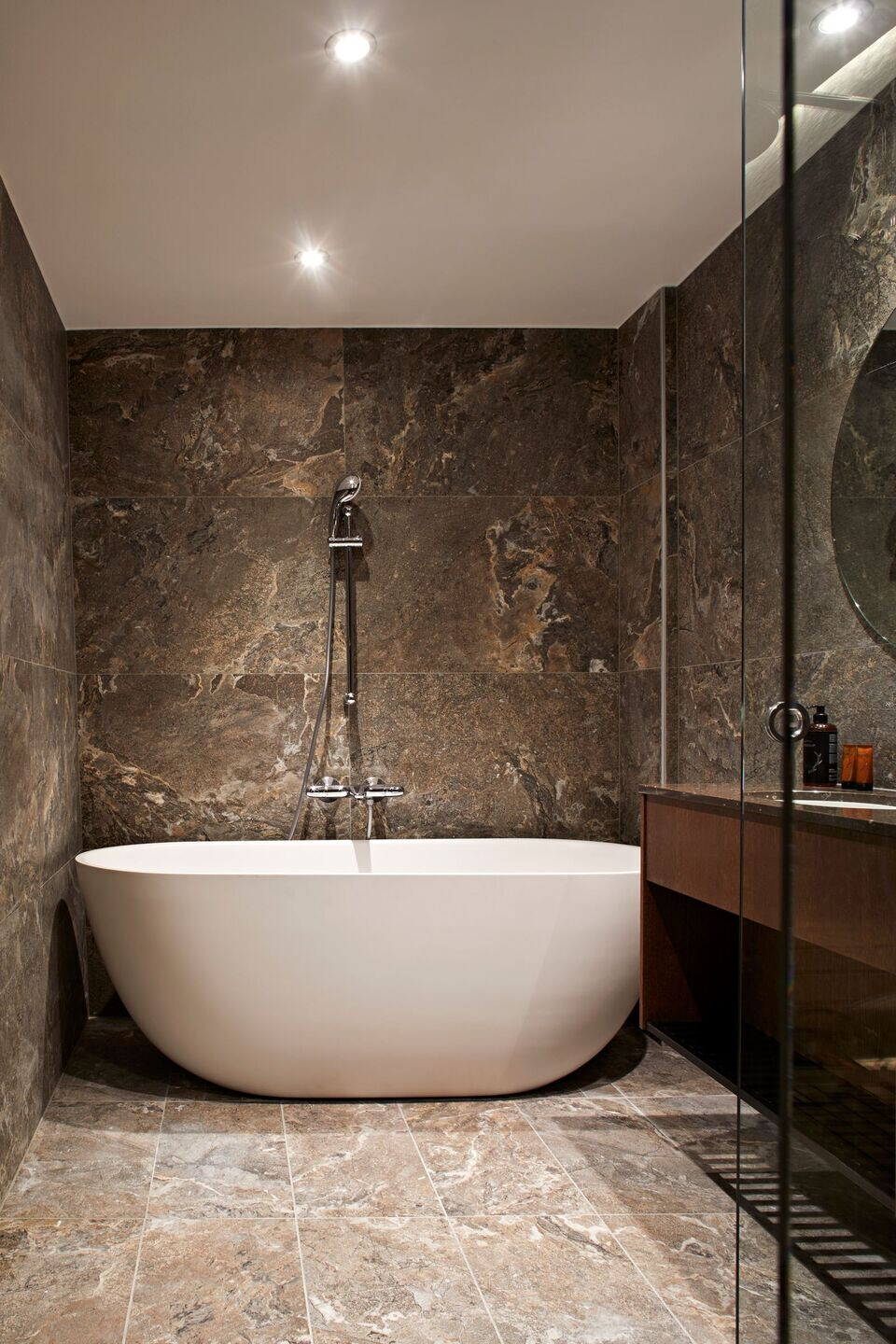 The hotel has more than 72 saunas placed in the selected rooms. The rooftop terrace sauna world warms guests over the rooftops of Tampere.
Material Used:
1. Lighting:
- Flock of Light 21, Moooi
- Here Comes the Sun, DCW éditions & Bertrand Balas
- Argent N90S by Terzani
2. Materials:
- ABL: Onyx&More | Golden porphyry by FLORIM