Lazaridis Hall at Wilfrid Laurier University is a new campus landmark designed for academic collaboration and connection with the community. In addition to academic program needs, the facility is sized to embrace the region's tech sector by providing a venue for conferences and major events that support the entrepreneurial activity of the business school.
Lazaridis Hall is designed for collaboration. At its heart is a transparency and connectivity that supports what is fundamentally a calm, inspirational setting that belies the multi-functionality of the surrounding spaces. There are 240 faculty offices mixed in with classrooms, math labs, and meeting rooms that all benefit from access to daylight.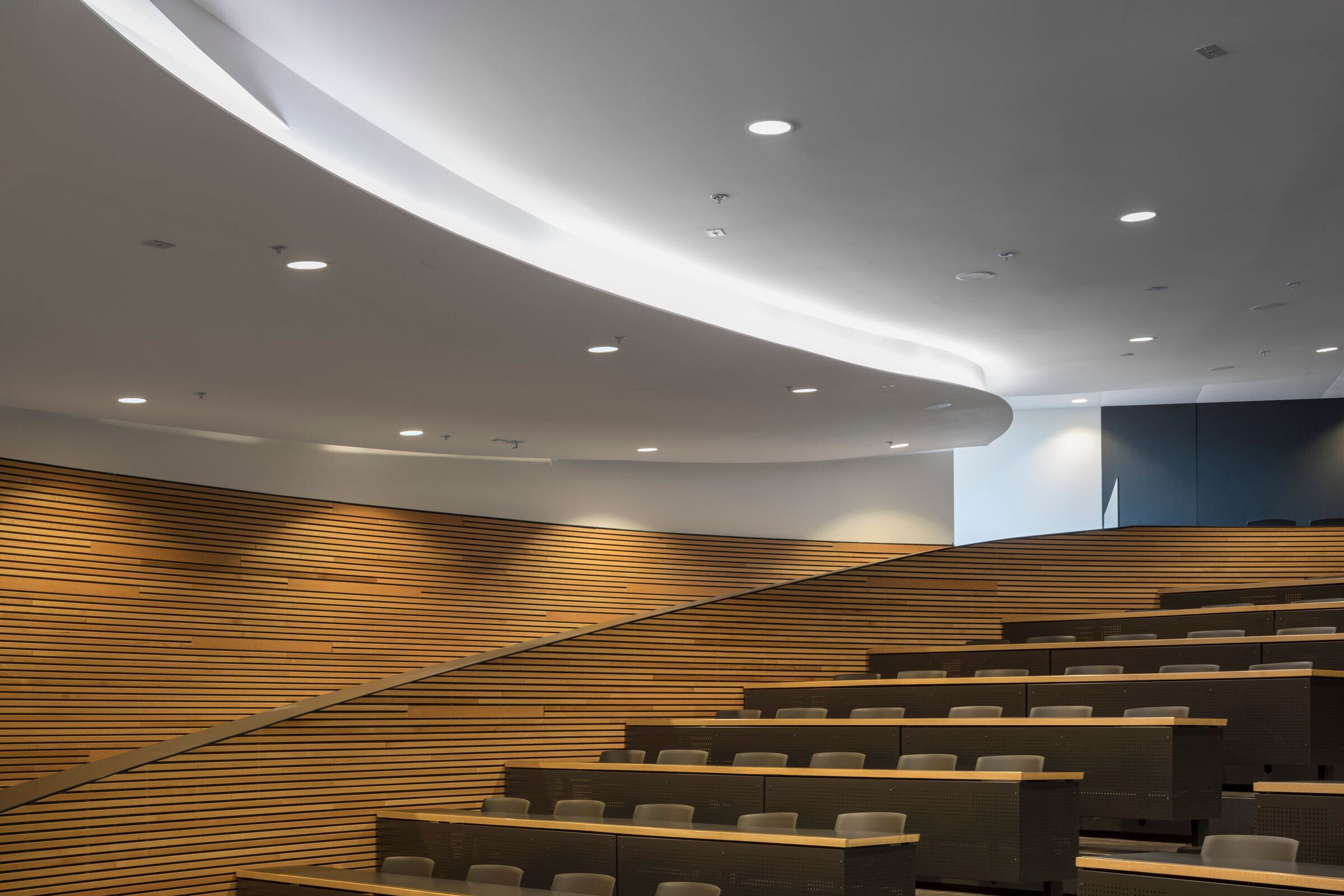 Composed of shifting floorplates and dramatic cantilevers, the building is punctuated at either end by curvilinear volumes containing a 1,000-seat auditorium and 300-seat lecture hall, which appears to float above a glass-encased café. These moves express an effortless simplicity that belies the underlying complexity of this hybrid steel and concrete building. They also articulate a unifying expression that continues in the interior where a homogeneous glass and steel frame skylight crowns the central gathering space, a 42 by 21-metre atrium. Its triangulated frame allowed for minimal customization, supporting economy, prefabrication, ease of installation, and an elegant design solution.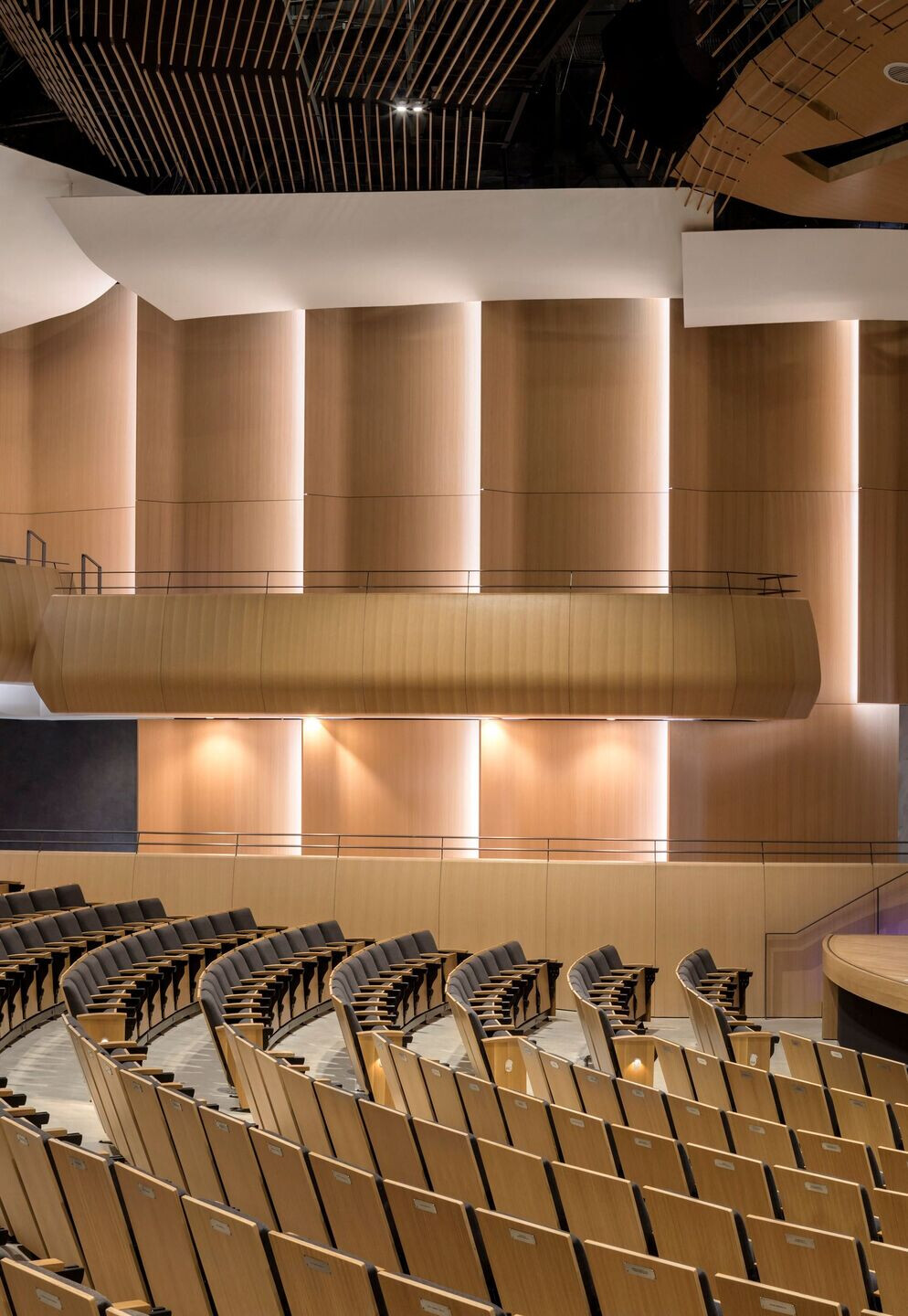 Lazaridis Hall reframes this inward-looking campus with a new urbanity and profile. The building bridges the physical divide from the main campus and signals the start of a new campus precinct with a fully glazed ground floor that conveys a sense of openness and accessibility. Four stories of shifting rectangular floorplates and curvilinear volumes serve to deconstruct the massing in response to the surrounding neighbourhood. This gateway building functions as a crossroads providing a new heart for campus life.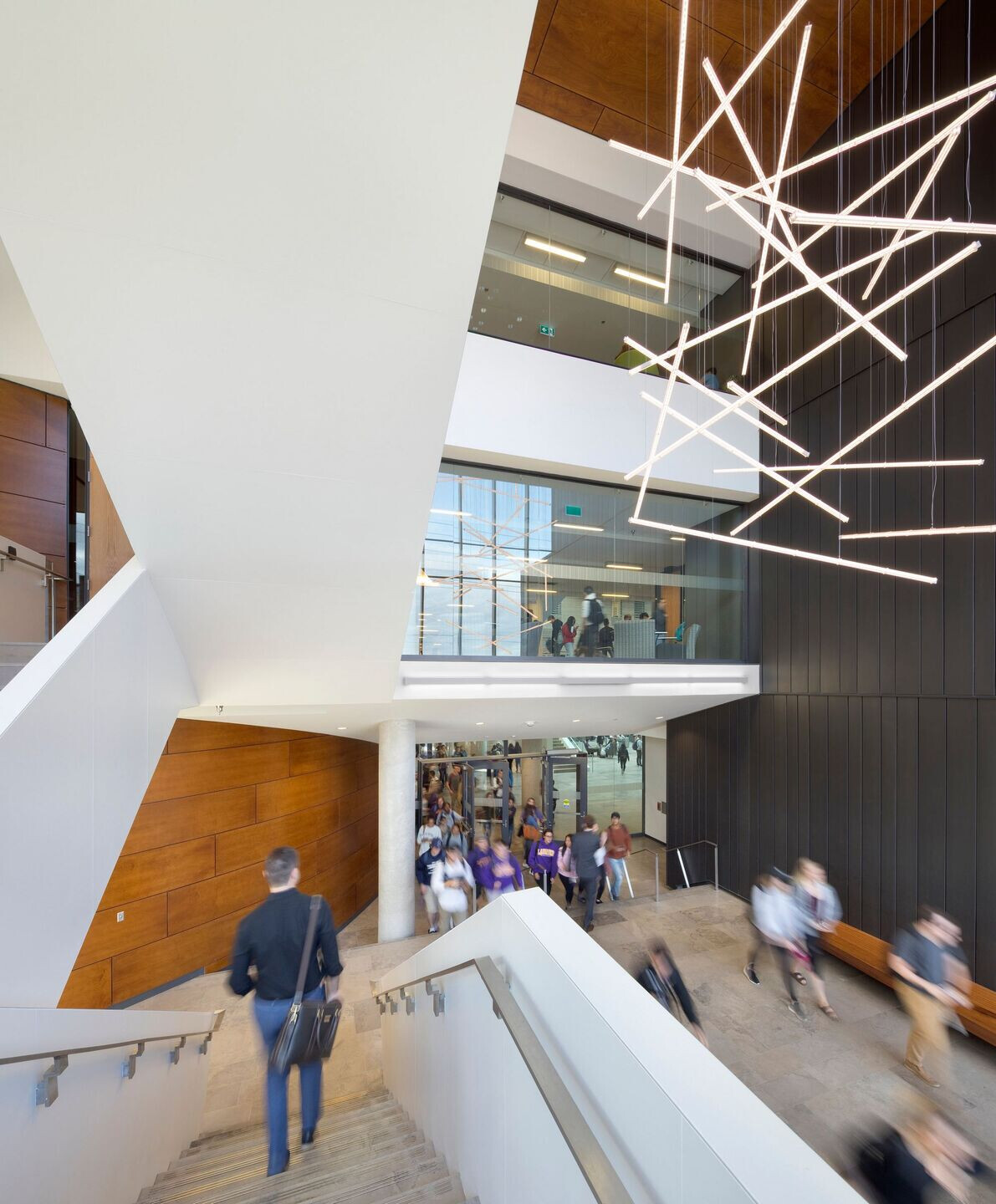 Lazaridis Hall shifts focus from an internalized campus approach to engage with the community and establishes an appropriate scale for future development of the Wilfrid Laurier University campus.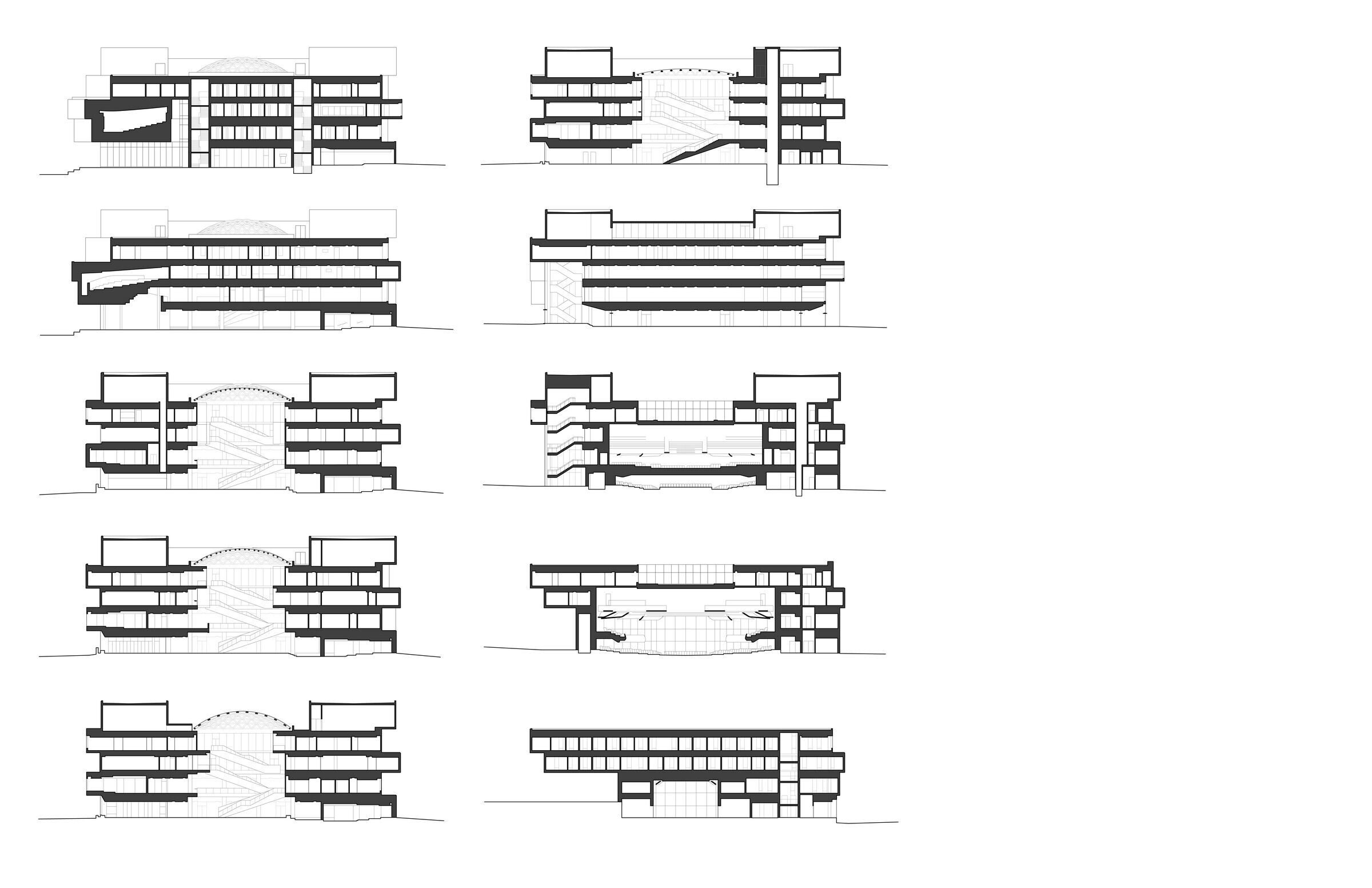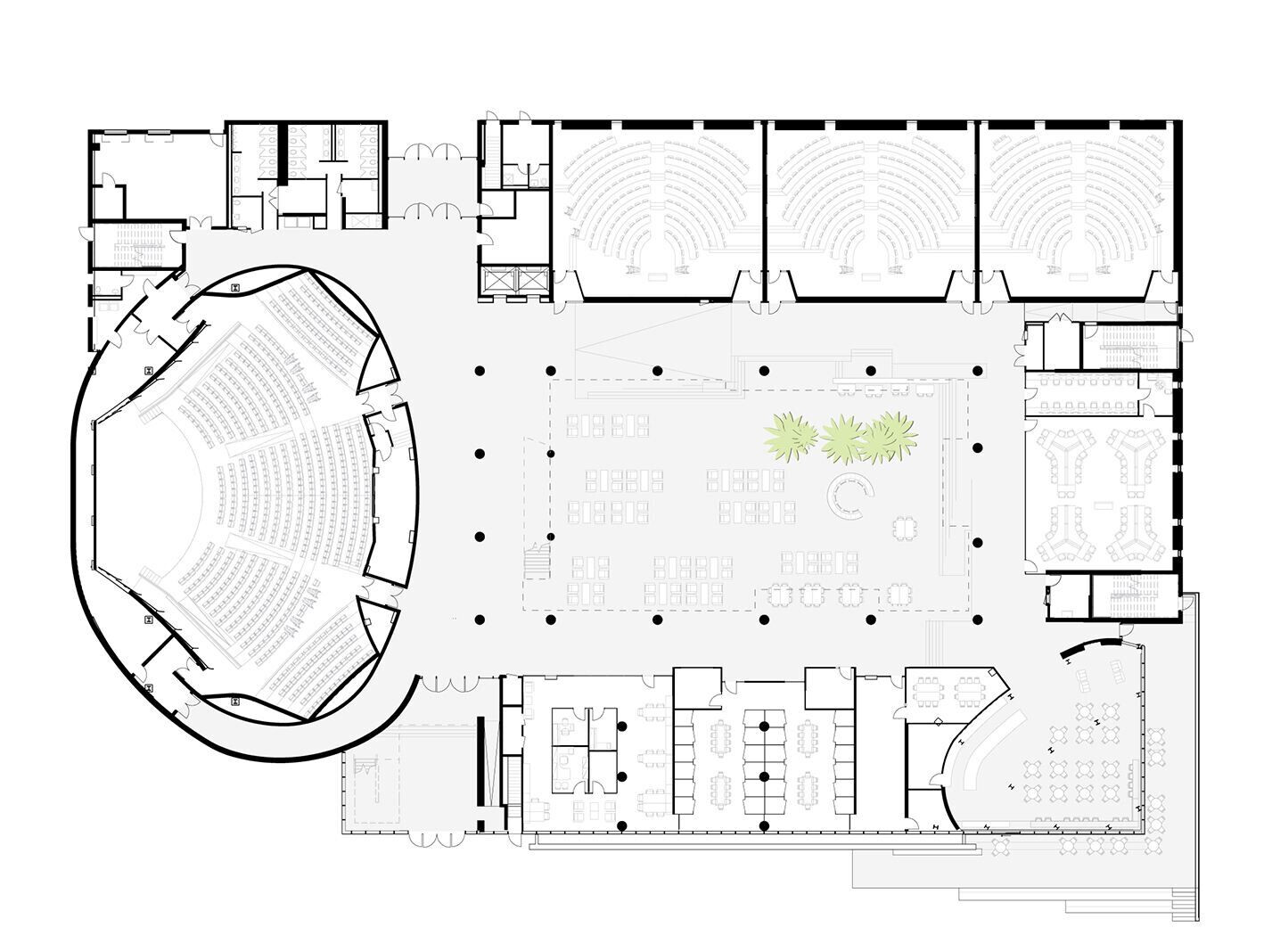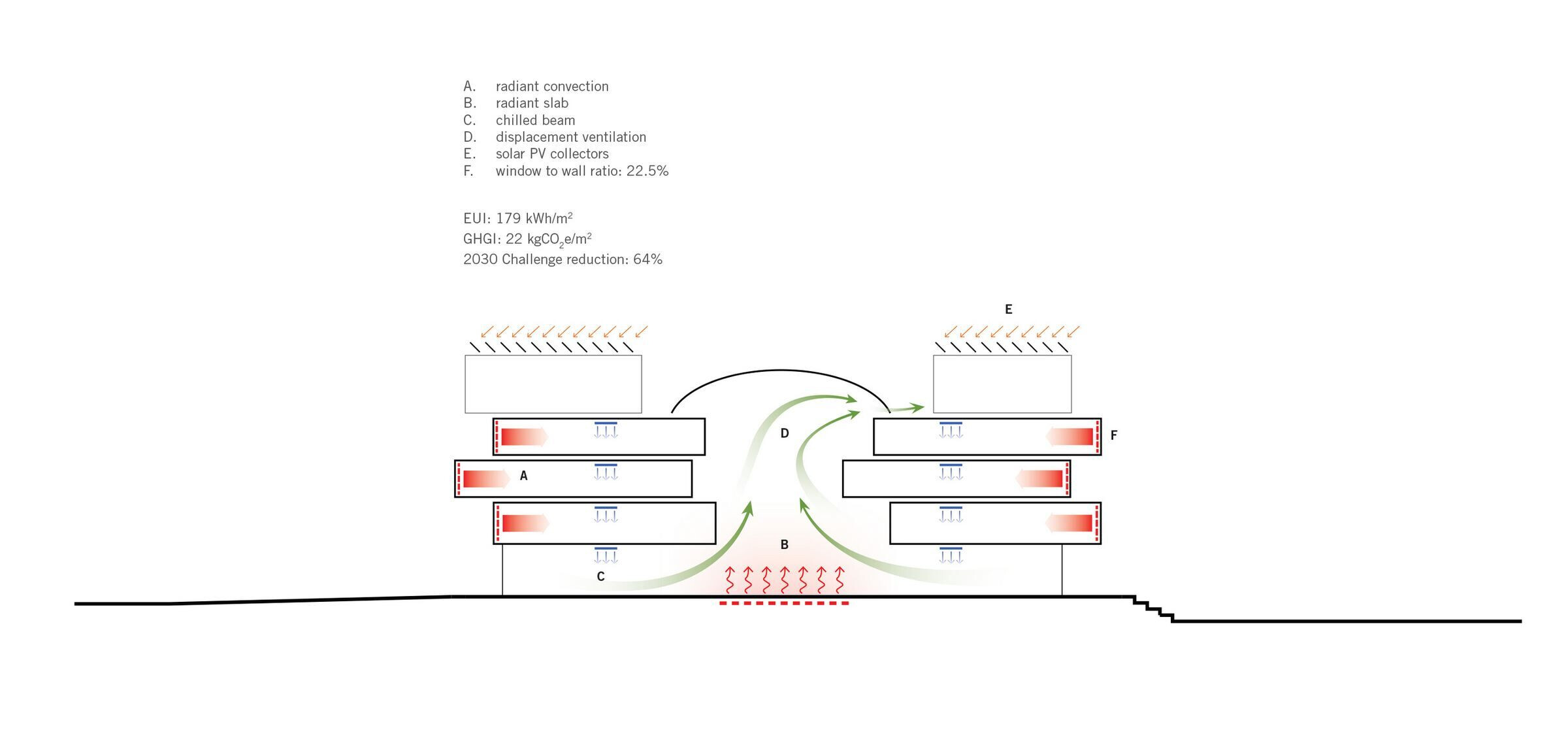 Material Used:
1. Exterior Material:
• Black Zinc - VMZINC
• Wood Panels - Parklex
• Skylight - Novum Structures
2. Interior Material:
• Floor - Ledgerock