You have probably heard of London Dairy through their unparalleled reputation in the Ice Cream industry. The brand has been acclaimed for their renowned premium ice cream experience across the GCC, South Asia and North Africa, however more recently they have strived to evolve into a Bistro offering. The Client expressed concerns that their current identity didn't accurately portray these new ideologies. Earlier attempts at London Dairy outlets showcased design that didn't suit the brands criteria nor its targets. A style that could engage with the end consumer was absent, and in its place stood an eclectic mis-match of failed attempts. Bishop Design were brought in to create a vessel for this move forward which would allow London Dairy to grow and simultaneously become a viable franchise model. Ultimately, we were given the challenge to create something more current that would finally resonate with brand aspirations and appeal to their desired consumer.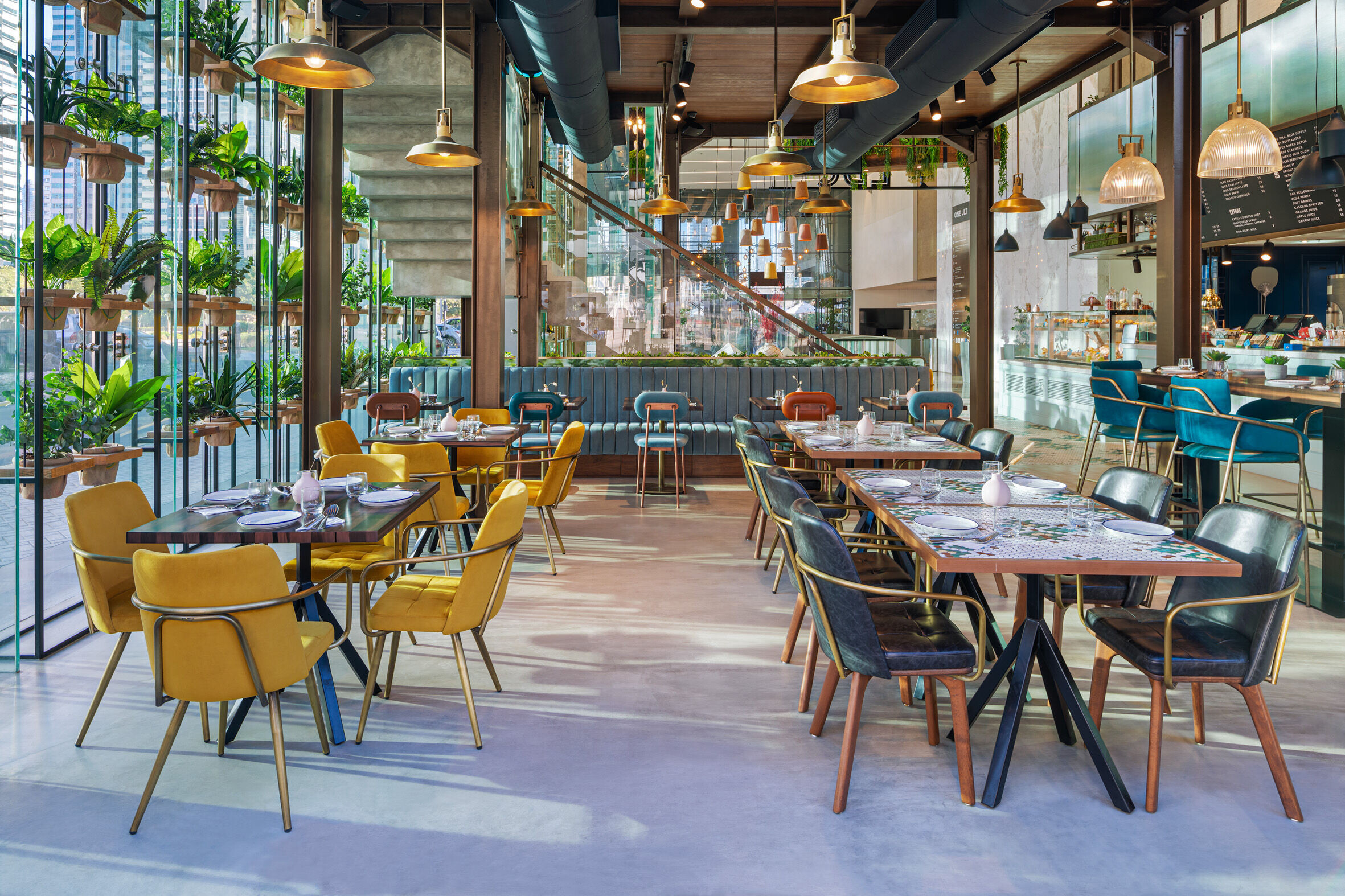 Set within the ONE Tower in JLT, Dubai, we inhabited two levels of space that the Client wished to be visually engaging, cozy, comfortable and young which would elevate an authentic representation of the brand. Barista, fresh produce and bakery offerings were to be celebrated throughout.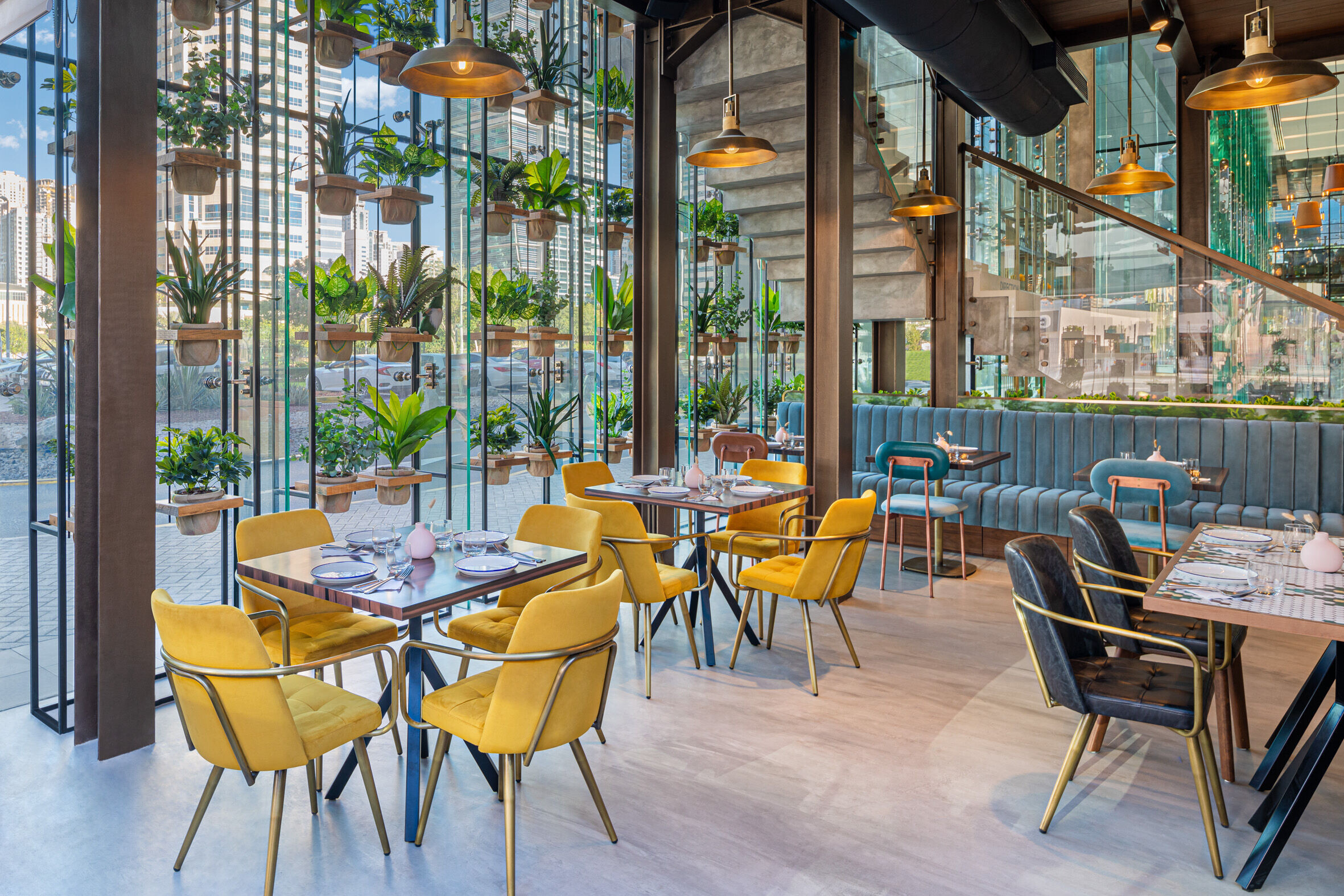 The final design for London Dairy perfectly sets the tone for the brand moving forward. A vibrant spin on the traditional, the design moves away from their outdated colour palettes of blue and gold into more rustic tones with pops of green in natural vegetation forms. We feel this aesthetic to be much more approachable for a bistro offering, encouraging guests to venture in thanks to its charming appeal. Every element within has been carefully considered so as to never leave a visually disappointing area. The result? A series of light and airy corners energized with funky details.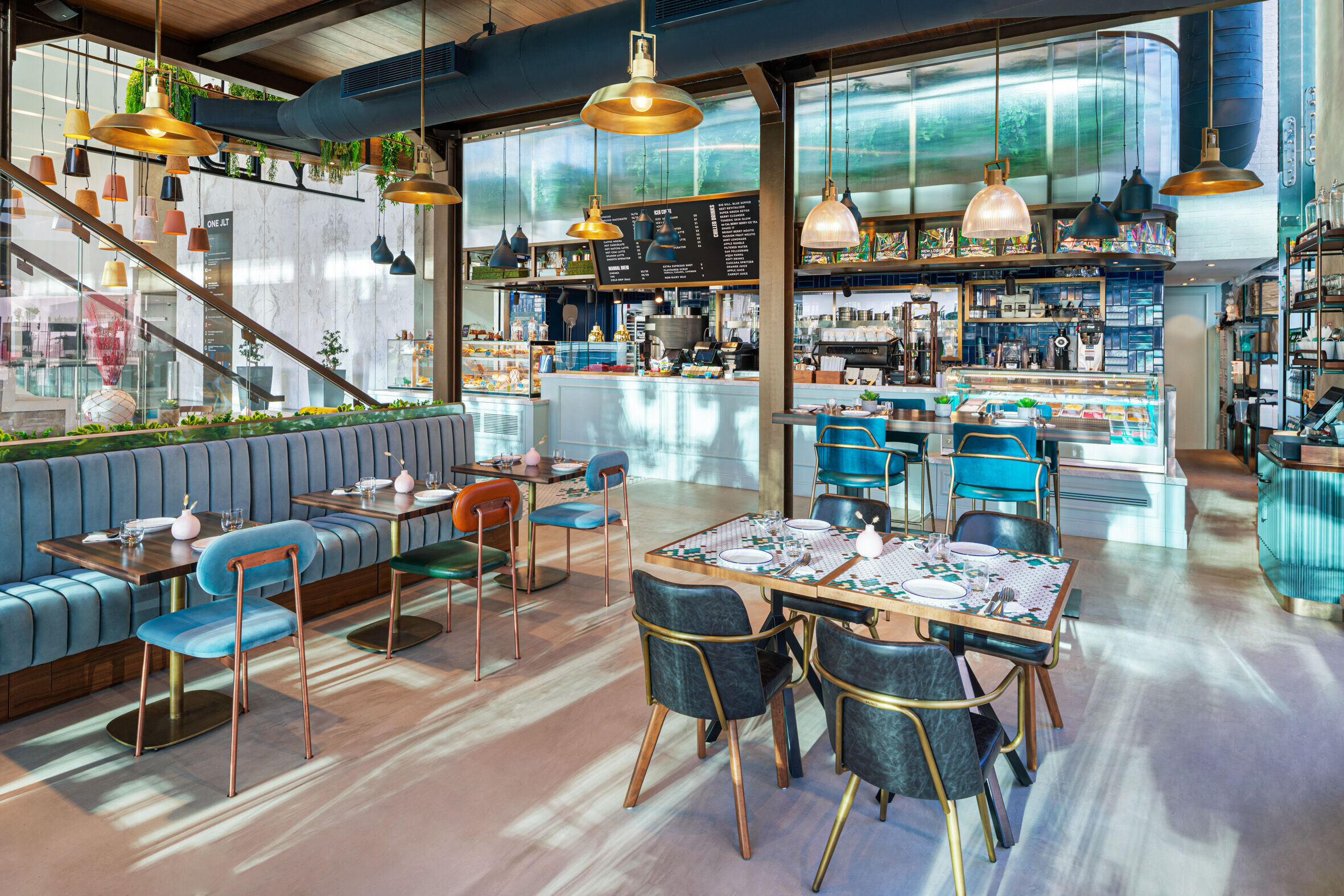 Suspended pendant lights playfully hang at different levels accentuating the dining tables. Furniture became an opportunity to explore with colour pops. A particular highlight is the view from the Mezzanine level as guests enjoy the emerging patterns, greenery and dynamic lines as part of their visual experience. Artwork executed by Art Painting Lab is also an integral feature revealing subliminal messaging throughout the space, as well as the main graphic which portrays a narrative rooted in coffee styled in the form of a botanical garden.
We have successfully brought coherence to London Dairy's identity, creating a movement that is in the very DNA of what the brand has always aspired to be. The venue has a great presence with its minimalistic chic interiors and strong visual character that's both whimsically charming yet breathes a subtle refinement. Perfectly responsive to the brief in the creation of an on-brand aesthetic that appeals to the target market and can now be franchised globally, this project is a perfect representation of success within the hospitality industry.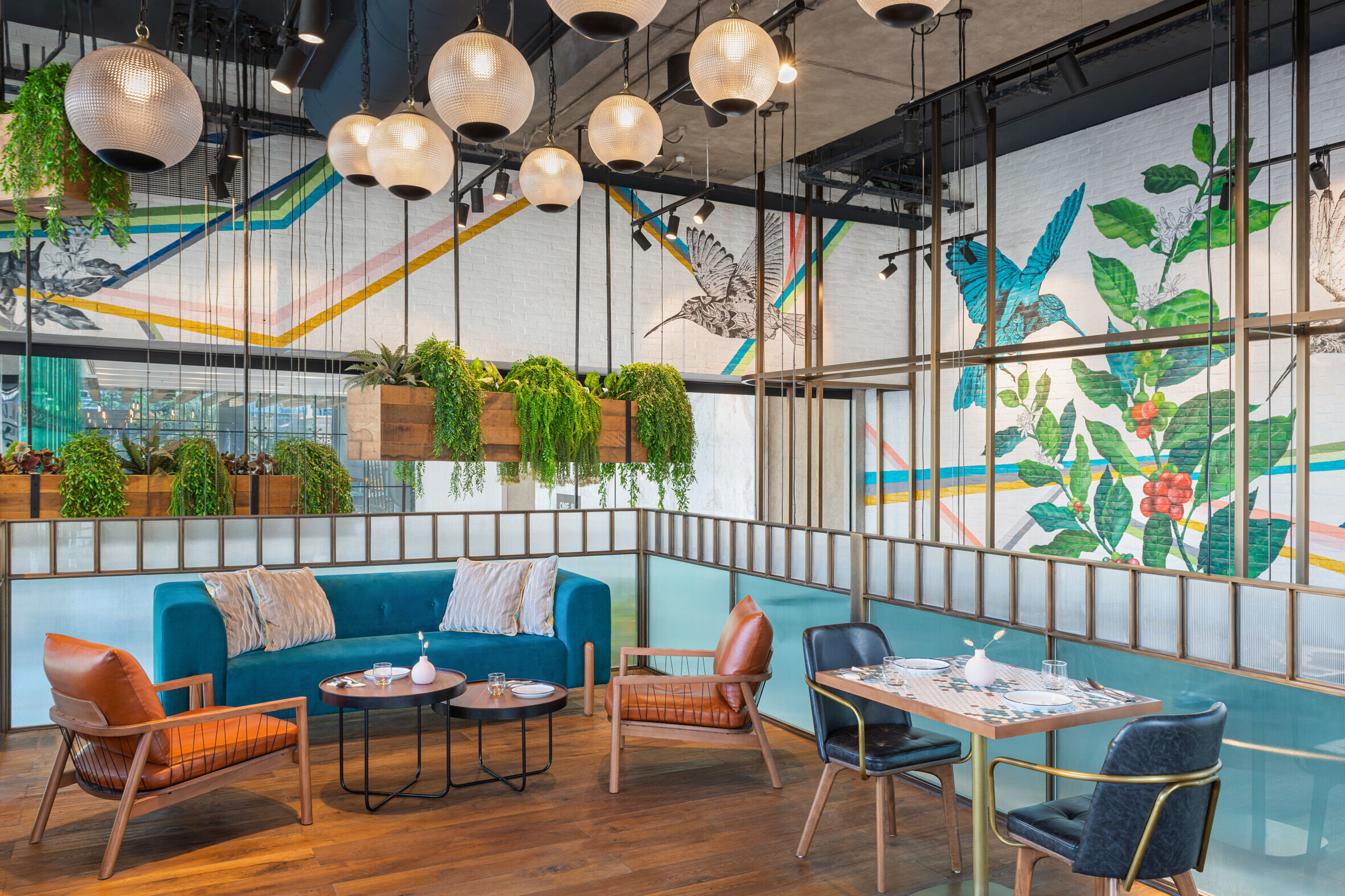 Material Used :
1. Pendant Lights: Murano Lighting
2. Kitchen Back Wall Tiles & Entrance Floor Tiles: Sicis Italy