This project of 4 Minergie apartment buildings is located on a steeply sloping site with an optimal orientation and view. The terraced construction allows each level to enjoy a breathtaking view of the Bois de Chêne, the Jura, the lake and the Alps or the 4.
The sober and contemporary volumetry ensures a harmonious implantation in the ground, and the vegetated roofs are in close connection with the environment.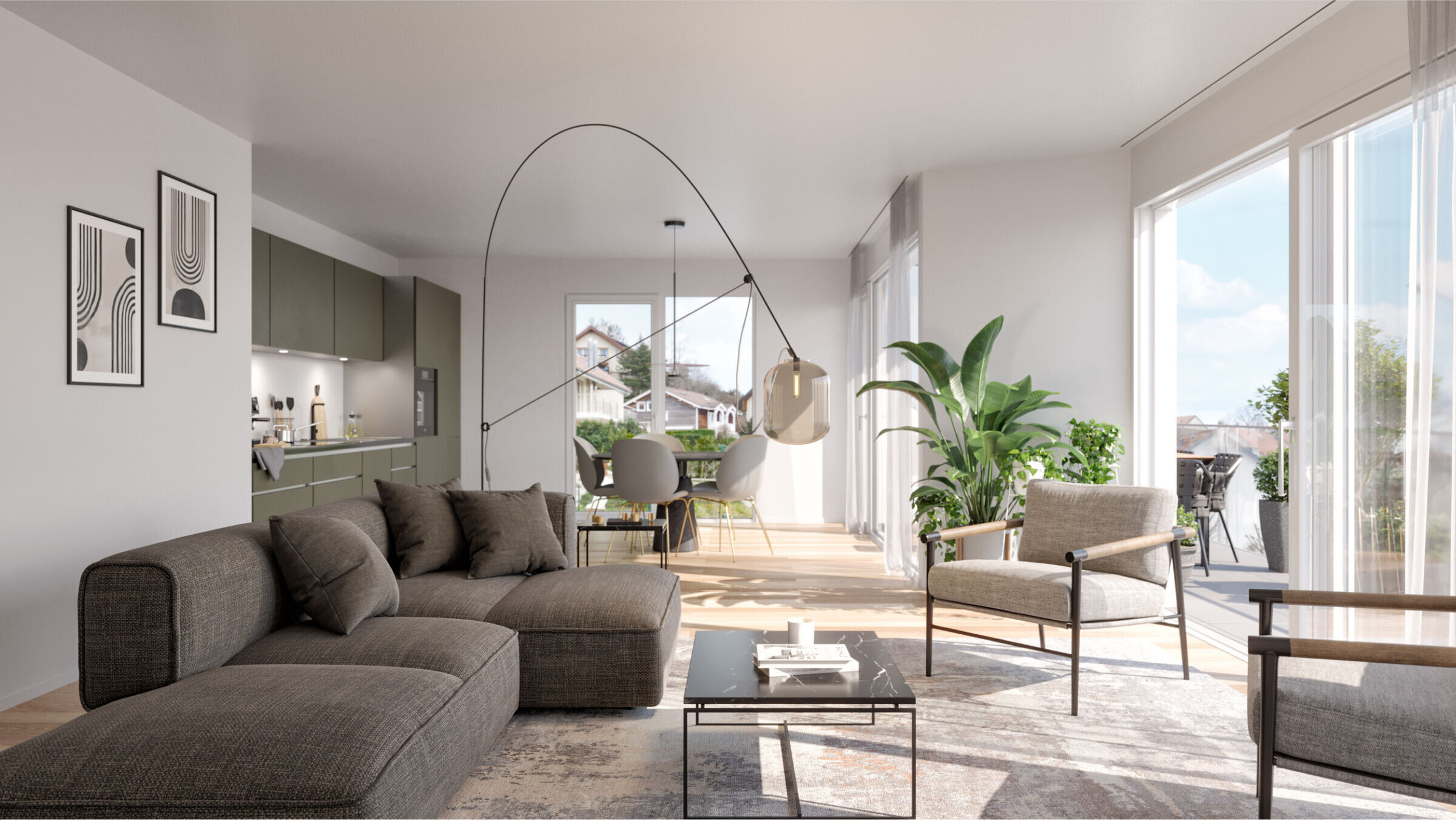 The vast terraces or generous balconies extending from each unit, as well as the entirely glazed facades to the south, enhance natural light and distant views. The residences are heated by air/water heat pumps.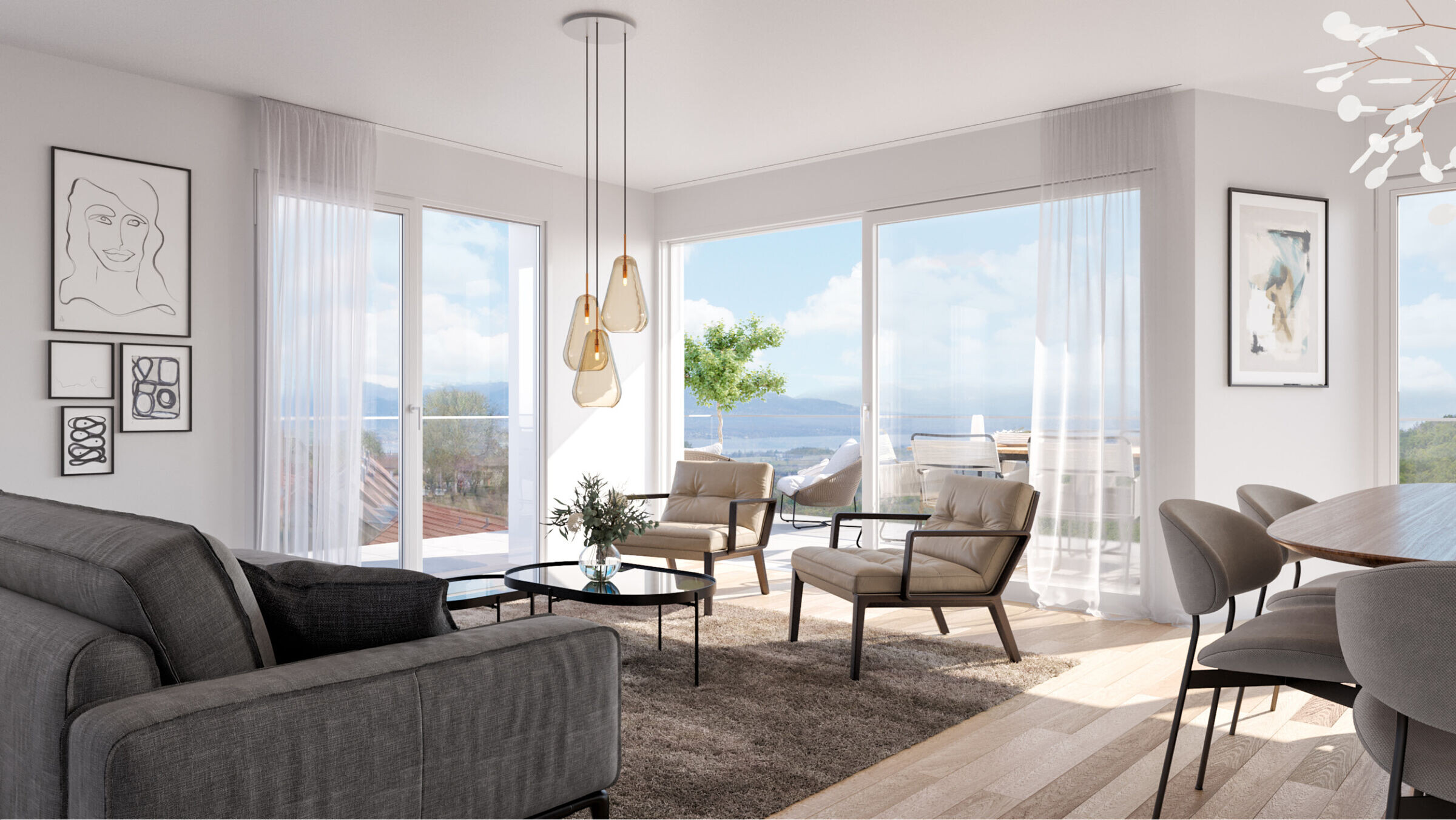 The project was carried out by Perspectives Construction, which, as a total contractor, combines architectural quality and contractual guarantees.