Lezo is a residential renovation project carried out in San Sebastian city in 2020.
A large piece of furniture – made of oak wood- organizes the whole space providing it with the required storage as it crosses the house side to side. In this way, the project eliminates the existing partitions and let this longitudinal piece arrange and serve the different spaces.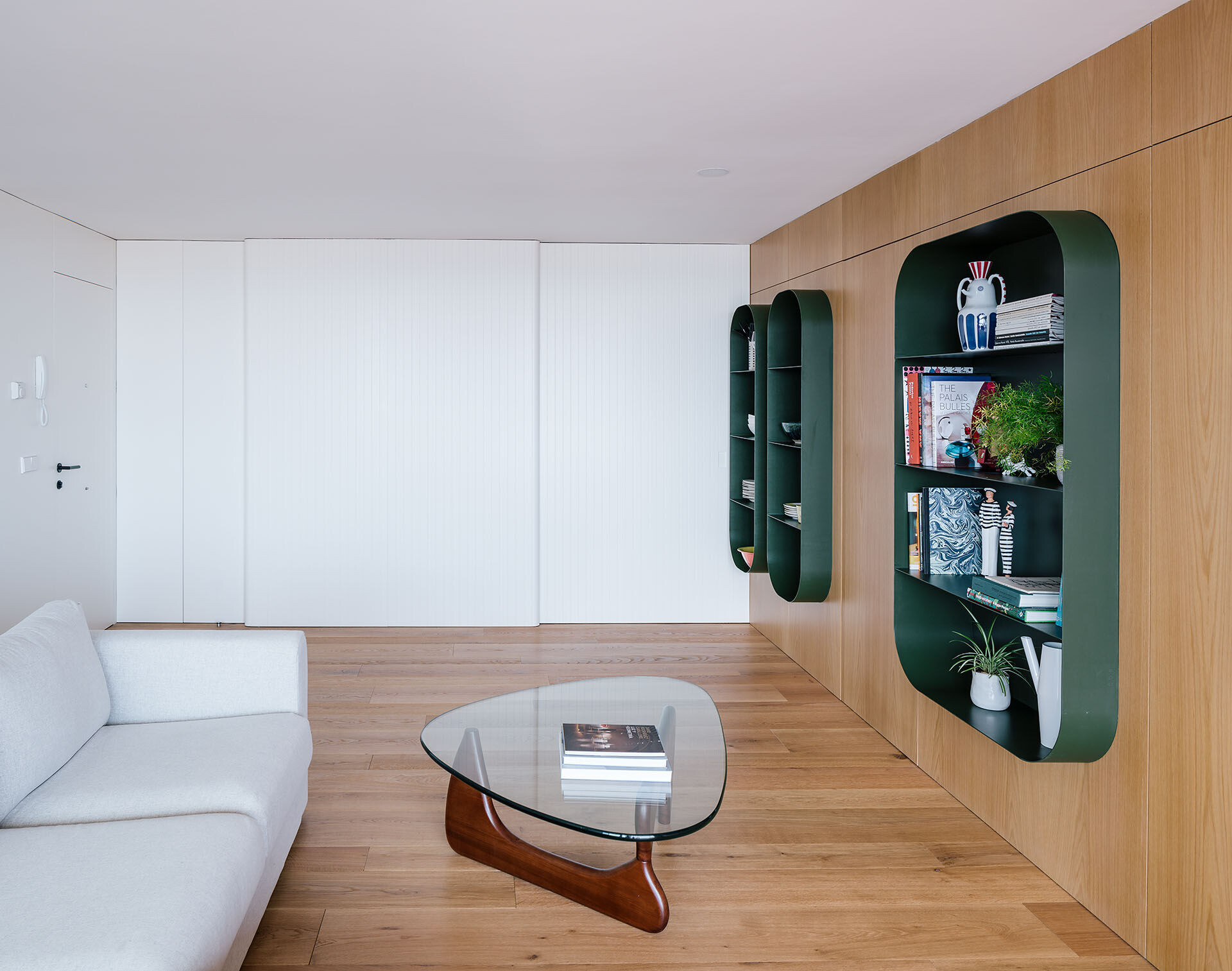 This piece separates public from private spaces of the house at each side. On one side, the kitchen and living-dinig room conform an open space, that can be separated by a sliding panel. On the other side, walking through an integrated hidden door, a core that contains the bathrooms separate the bedrooms.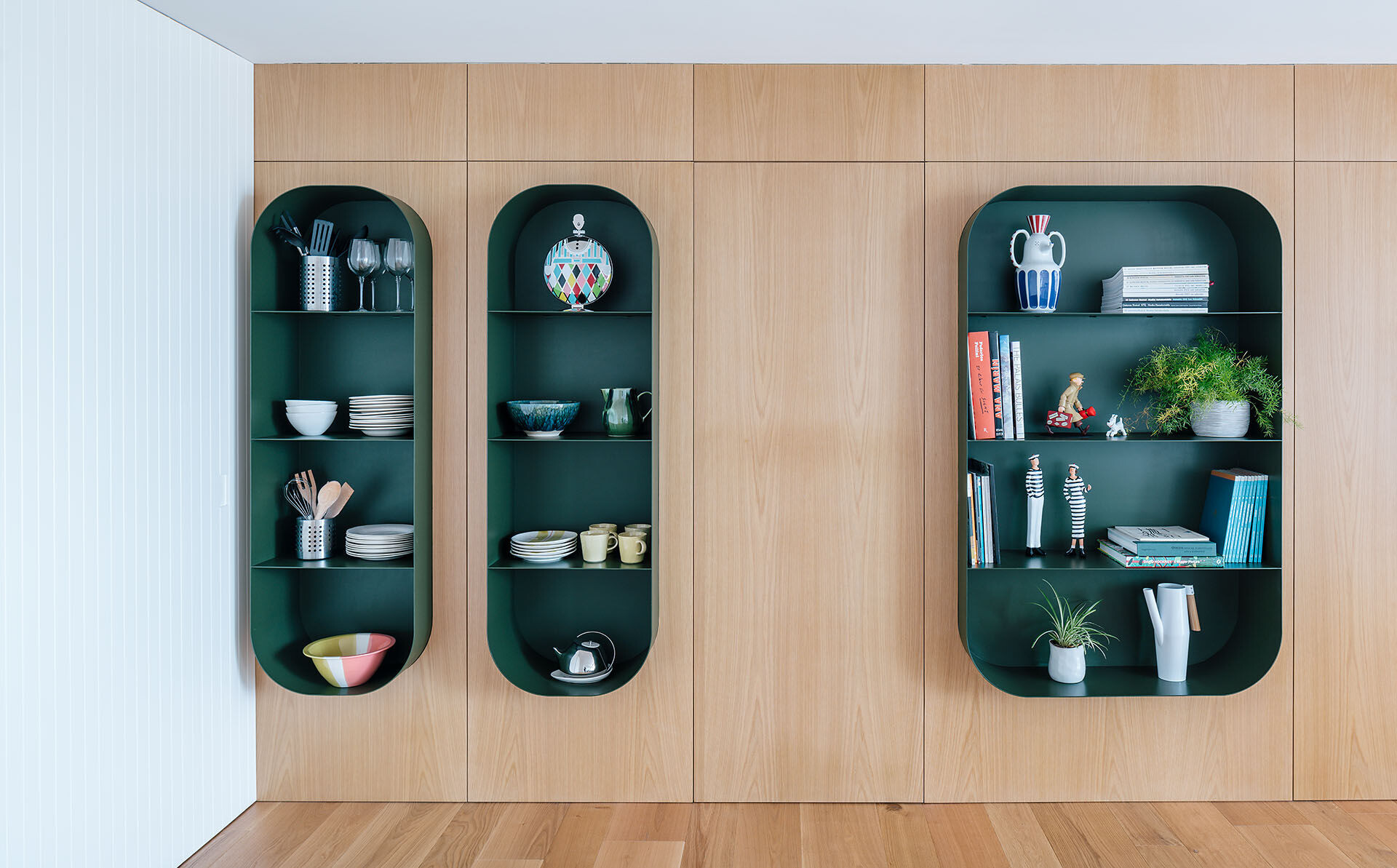 No partition element arises from the central piece of furniture, that remains free. Sliding panels conform the house división between spaces without leaving a trace in the central piece when they close.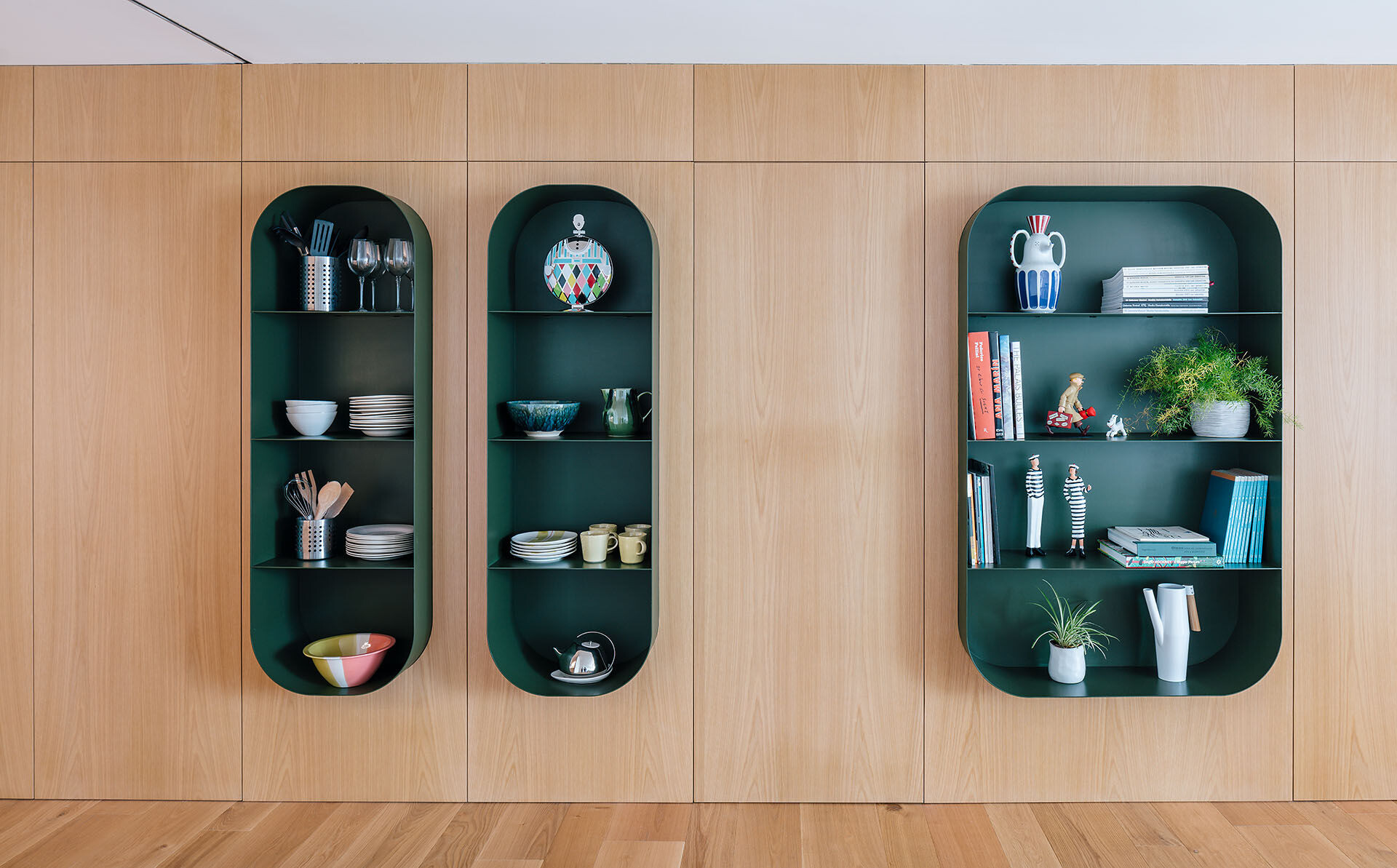 The combination of two materials in every space defines the project's atmosphere. Oak wood is the protagonist material, present in the central piece and the flooring that extends throughout the house. White laquered wood pannels conform the rest of partitions and coatings.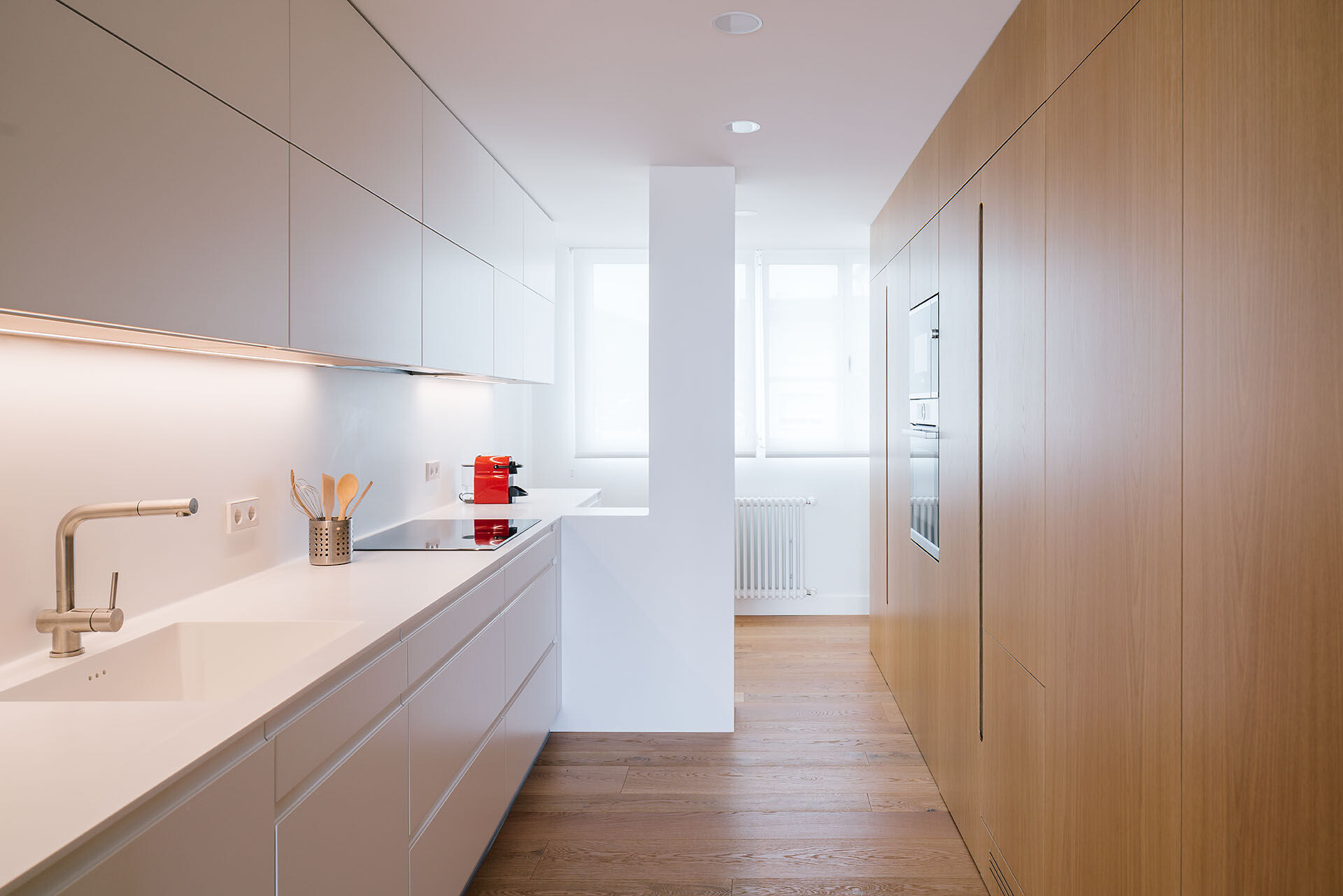 A third element that completes the intervention is a group of five metallic niches inserted in the furniture piece. With their rounded shape and greenish color, they break the neutrality of the environment giving it dynamism.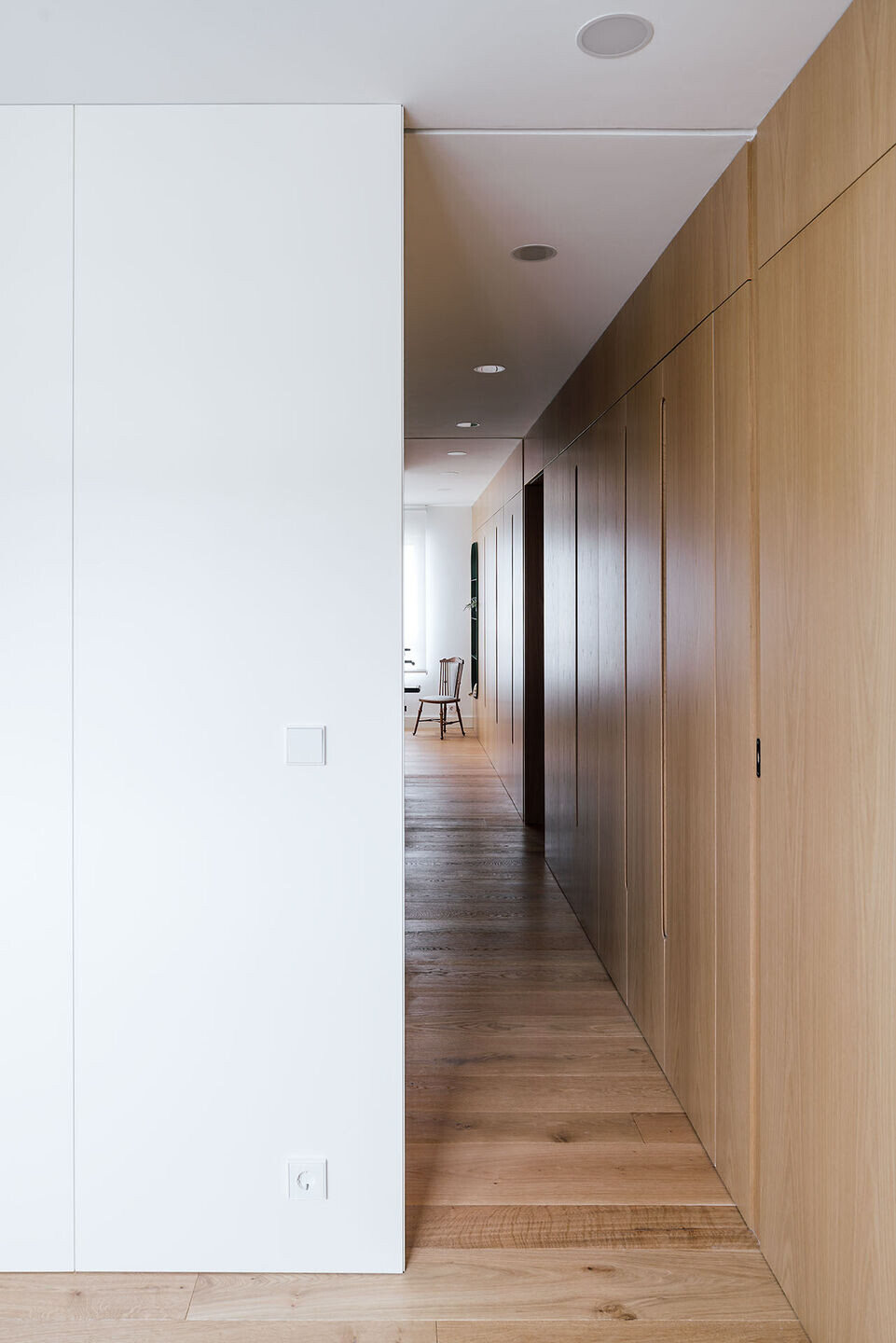 Thus, the project generates an orderly and functional house with a minimum action including a longitudinal element that runs through it and defines it.