The design for the new city library in Caminha is part of a programme launched in the 1990s, within the Portuguese network of public libraries, associating the creation of resources with the dissemination of books and reading. The land available for construction is located in the old town, within the area of influence of the walled zone, very close to the Cathedral and other historic monuments of this small town.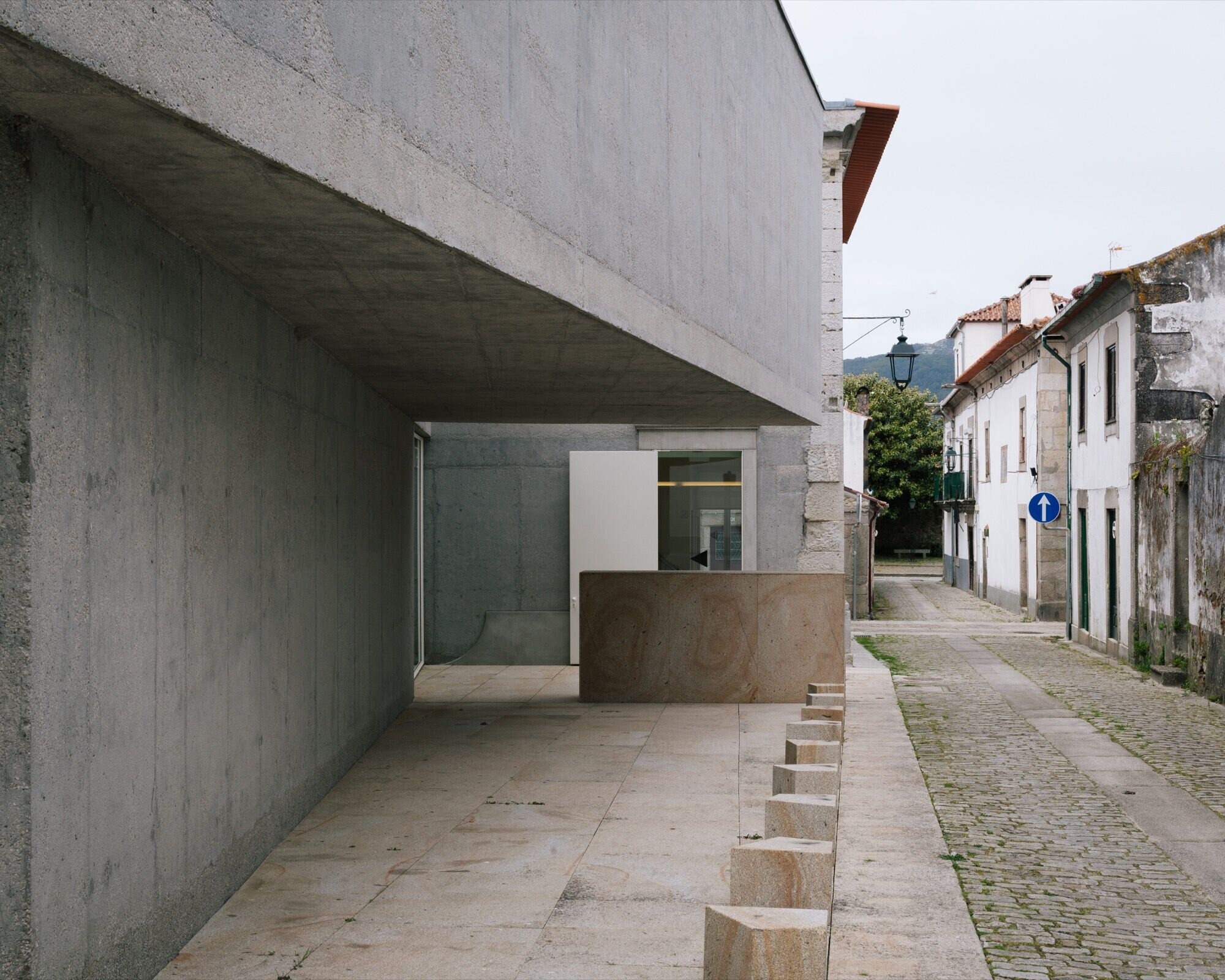 It is part of the old Jailhouse and present City Museum quarter, this new amenity resulting from the use of a vacant 19th century house and its patio area. The existing house, which extends the body of the jail, is characterized by the full preservation of the west and south façades and the complete demolition of its interior and the façade facing the patio. The design proposes the demolition of the walls that enclose the land, opening up a small plaza to the north to create a public space that simultaneously serves the entrances to the existing museum and the new library.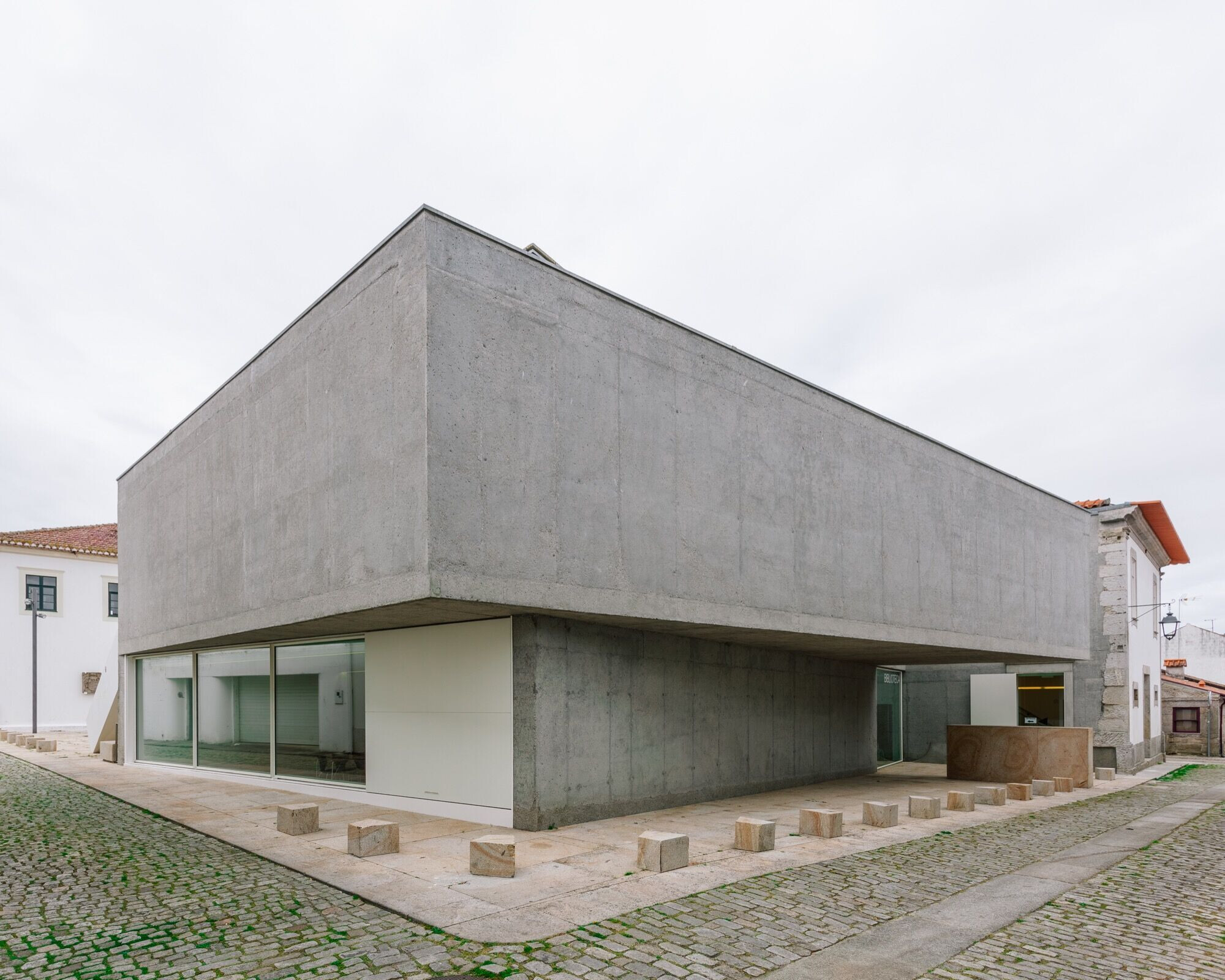 The library retains entirely the two 19th century façades, and the design proposes the construction of a new body with a different geometry from the urban fabric. This new object is assumedly an "extension", standing out from the existing mass, to which it is physically linked by an incidental twist. The interior of the original house is cleared to allow for the full interpretation of its space.
The ground floor contains the entrance lobby and the upper floor the informal reading room, which is characterized by a ceiling replicating a traditional kneading trough that refers back to the original space, and the space is lit through the existing openings. The new volume places the children's room on the ground floor and provides transparency onto the street. The basement houses storage space, a multipurpose room and the offices, and is lit from a courtyard fashioned in the plot of land. On the first floor, the informal reading room is a wide space, glazed to the outside and overlooking the new plaza by means of a triangular balcony.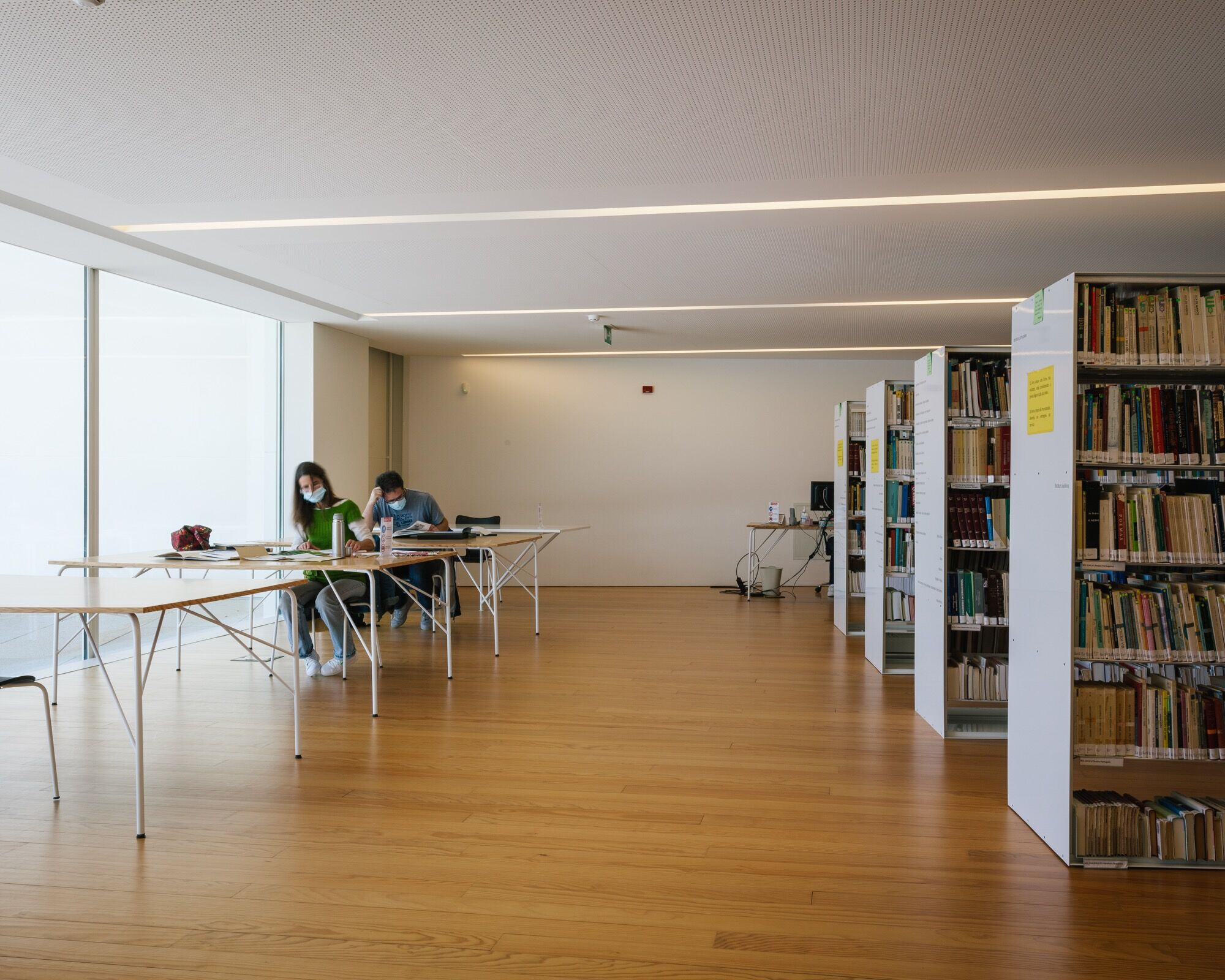 The trapezoidal object gains expression in the discontinuity of its vertical faces and the relationship with the free space created under the triangular overhangs. The particular character of its mass blends in with the surrounding texture thanks to the roughening of the concrete by manual chipping hammer, which confers a vernacular roughness on it.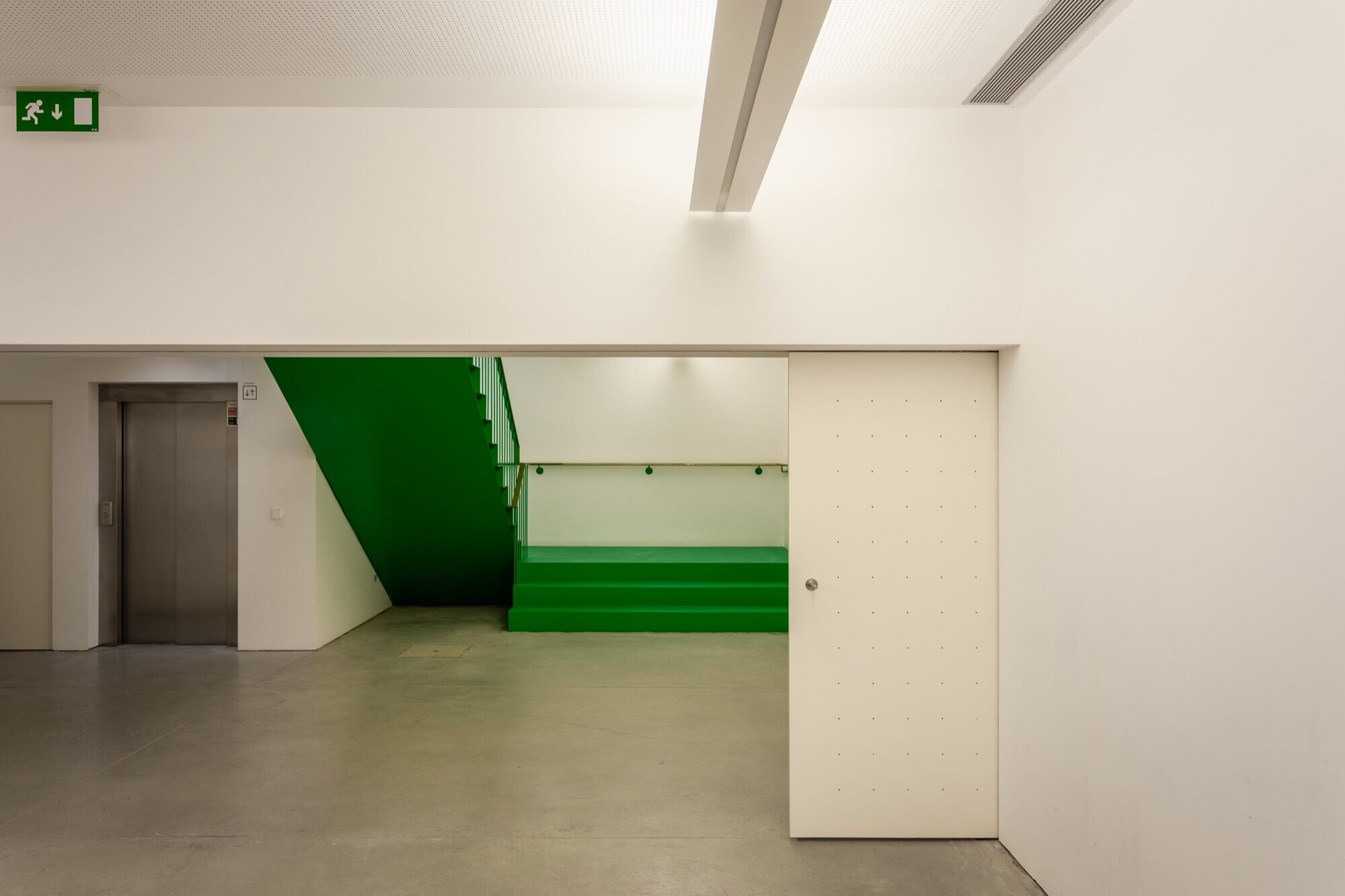 The wall that encloses the body of the existing stone house and accommodates the intersection of the new object is in concrete, but with a new language. The elements adorning the entrance doors and the capping cornice are a Venturian reference which provides meaning to the relationship between the existing structure and the jarring geometry of the new intervention.