SITE | TWIN CITIES
The project is located in Frankfurt Oder, Germany, about 80 kilometres east of Berlin. Frankfurt Oder is a border city, located right at the German-Polish frontier. Its Polish twin, Słubice, is located directly across the Oder river.Since Poland joined the European Union, the customs have been completely abandoned; the area has become anuncultivated wasteland. By reintegrating this area into the urban context of the city and completely reinventing its function, this project intends to change this.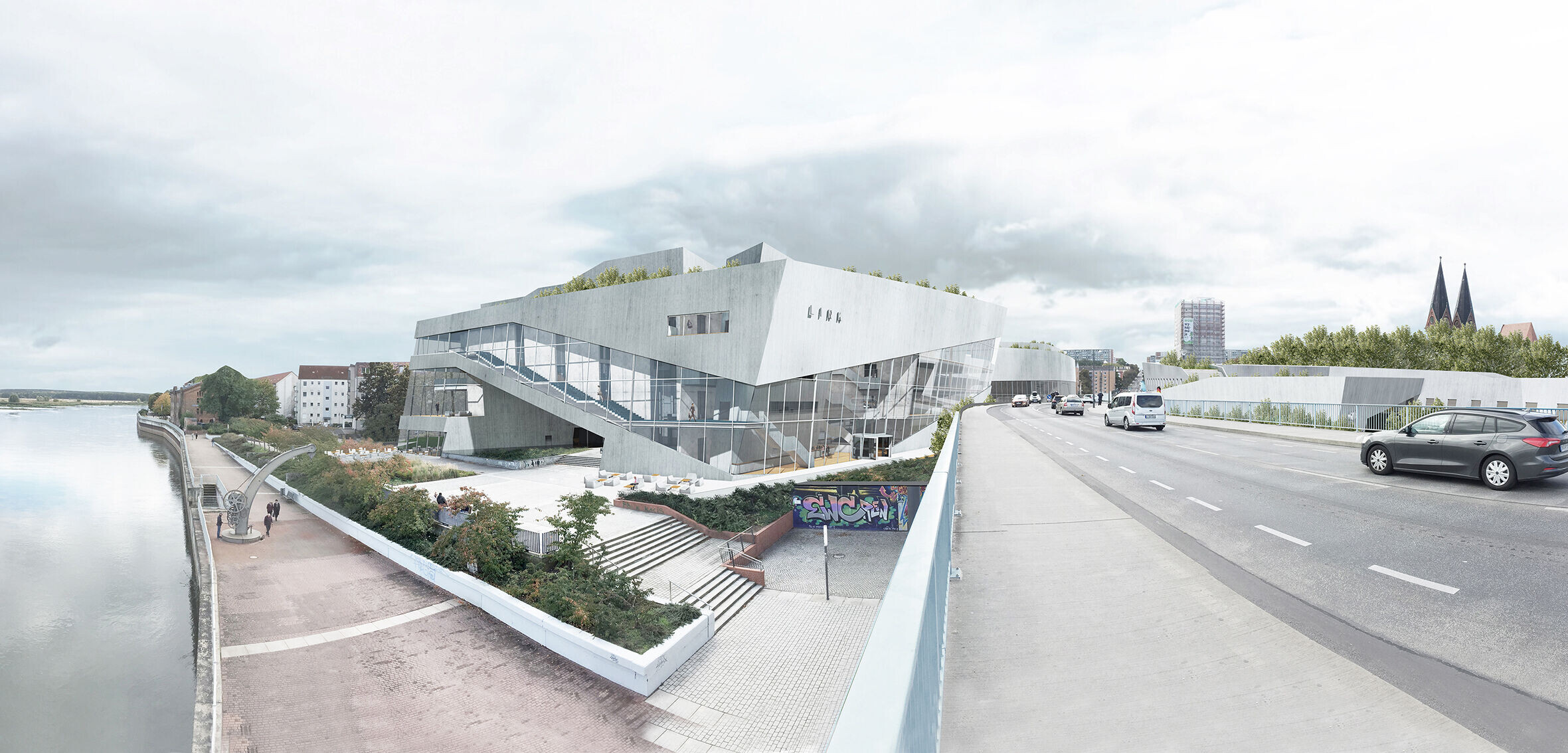 CONCEPT | A MEETING HUB
The project is designed with one core purpose in mind: becoming a meeting ground for both border towns, a gateway to shared experiences and mutual growth for citizens of both towns.To achieve these goals, the space relies on an open and resolutely forward-looking design—and treats sustainability as a primary intention.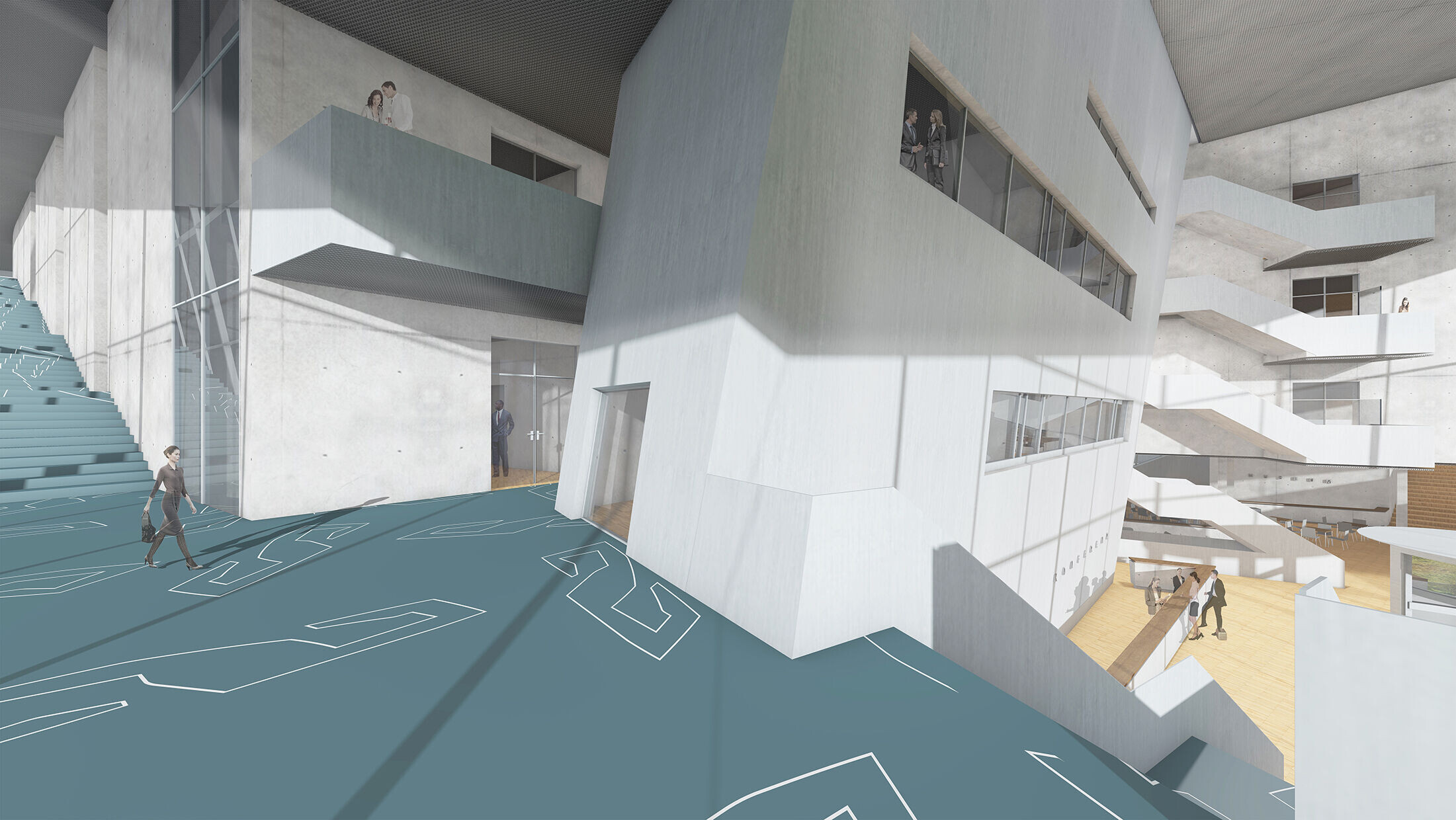 LINES OF SIGHTS | SEE AND BE SEEN
The project's design revolves around a continuous interaction between the building's interior and the outside world. An indoor/outdoor connection—both visual and spatial—is created in order to serve the venue's corepurpose: actively promoting cultural exchange. All public spaces are intentionally connected to the indoor areas. The public space can be seen from the building's internal staircase. Inversely, many of the numerous functions of the venue as well as the cultural activities it hosts can be seen from the outdoor public areas.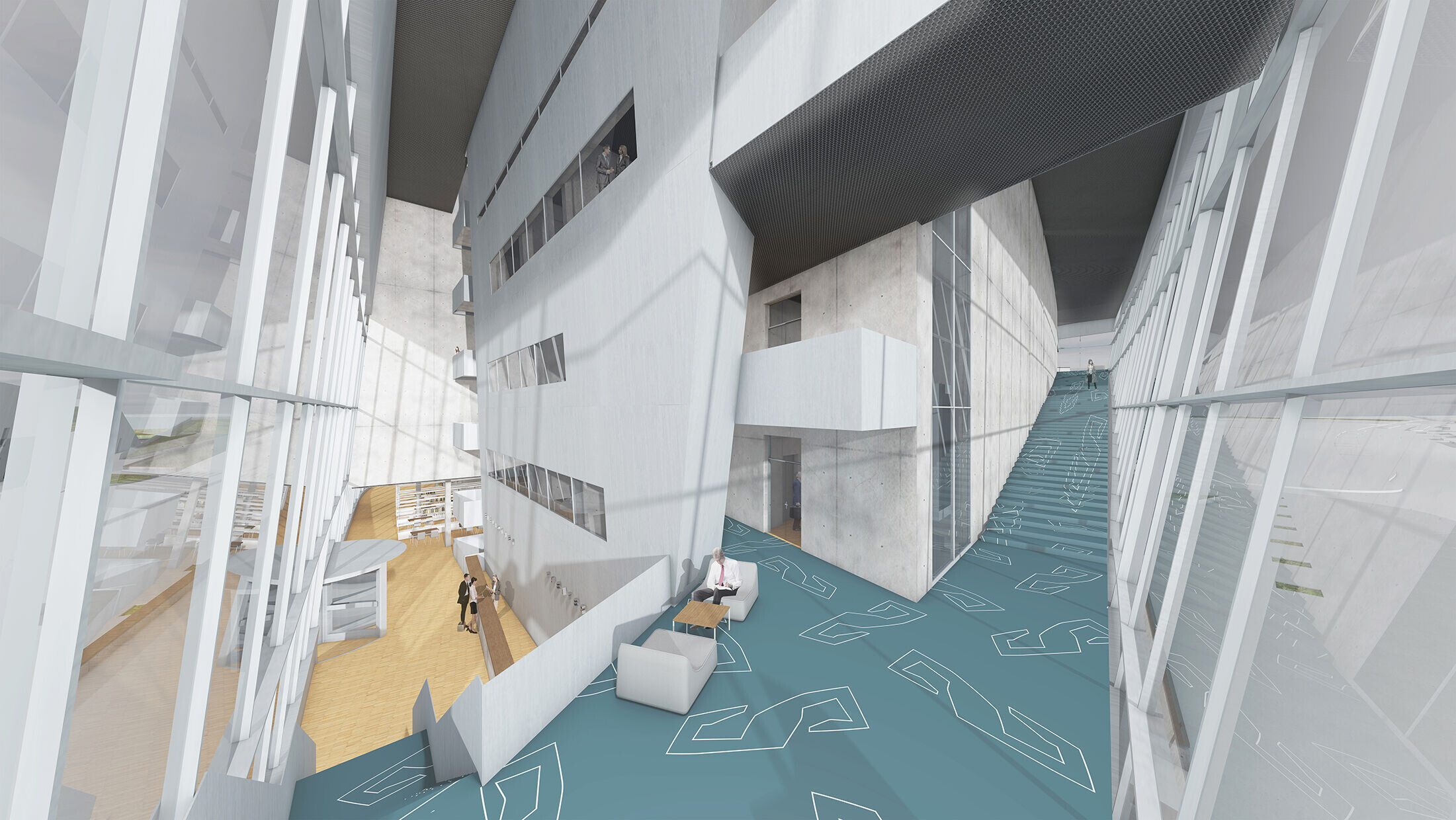 URBAN PLANNING | AUGMENTING EXISTING SYSTEMS
The project is tailored to its urban development and location; not the other way round. The existing infrastructure is not only included into the project, it's also actively used as a design underpinning. The existing pedestrian paths illustrate this well. They were not interrupted; instead, they have been reinterpreted and thoughtfully incorporated into the urban development and property design process.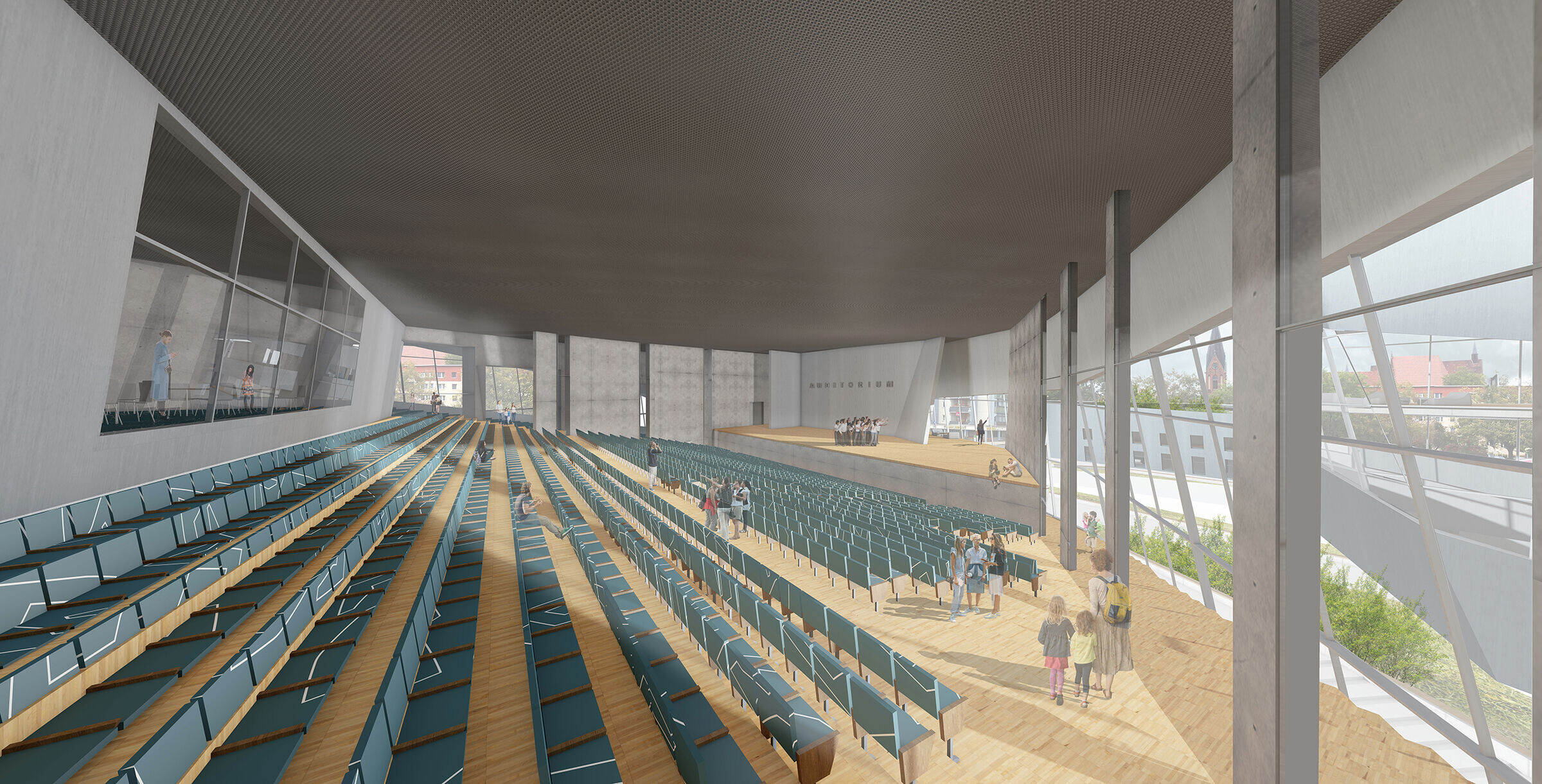 CITY PARK | CONNECTING THE DOTS
The building's roof is leveraged as an extended city park. It is freely accessible and acts as one of the many connecting spaces between the building and the city. It includes walking paths, relaxation spaces, as well as event areas.
CONCLUSION | A SYMBIOSIS
With an efficient interior design and a thoughtful connection of the venue's indoor areas and the surrounding open urban spaces, the project achieves a symbiosis right at a cultural border. The project leverages the site's identity and augments it by completely reinventing its function in a sustainable manner, for the benefit of both cities and their inhabitants.