At last, the new world of work has made its way into the legal profession, and commercial law firm Linklaters LLP is making its mark with a forwardlooking model of smart, sustainable office architecture. The architecture and consulting specialists at CSMM won over Linklaters with their innovative concept for the firm's Munich office. Based on a comprehensive brief, we were commissioned to create an identity-shaping, sustainable corporate architecture that fosters a new way of working, while also upholding the company's values, and strikes the right balance between innovation and tradition. Following the award-winning designs for the firm's Frankfurt and Hamburg offices, Munich is the third Linklaters location to be designed by CSMM.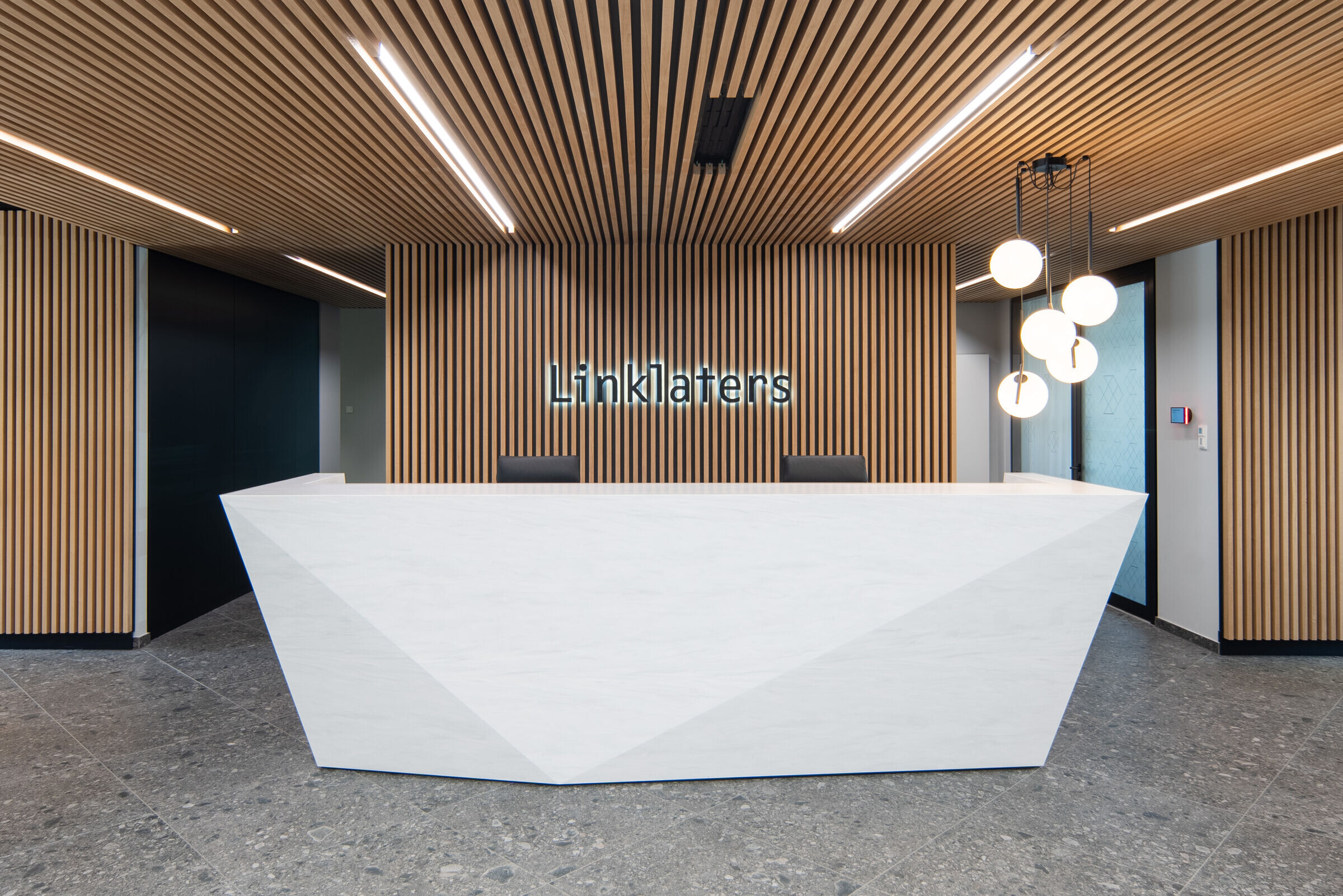 The commission from Linklaters LLP presented us with a series of exciting challenges that we have solved as a team. It all started with a strategic study analysing how modern agile workflows are changing the way lawyers use spaces and structures in their day-to-day work. The Munich office served as a starting point for the development of a workplace strategy that could also be applied in other locations. And now, after a pilot project in Frankfurt and a new branch office in Hamburg, Munich is the most recent stop on the firm's long-term transformation journey.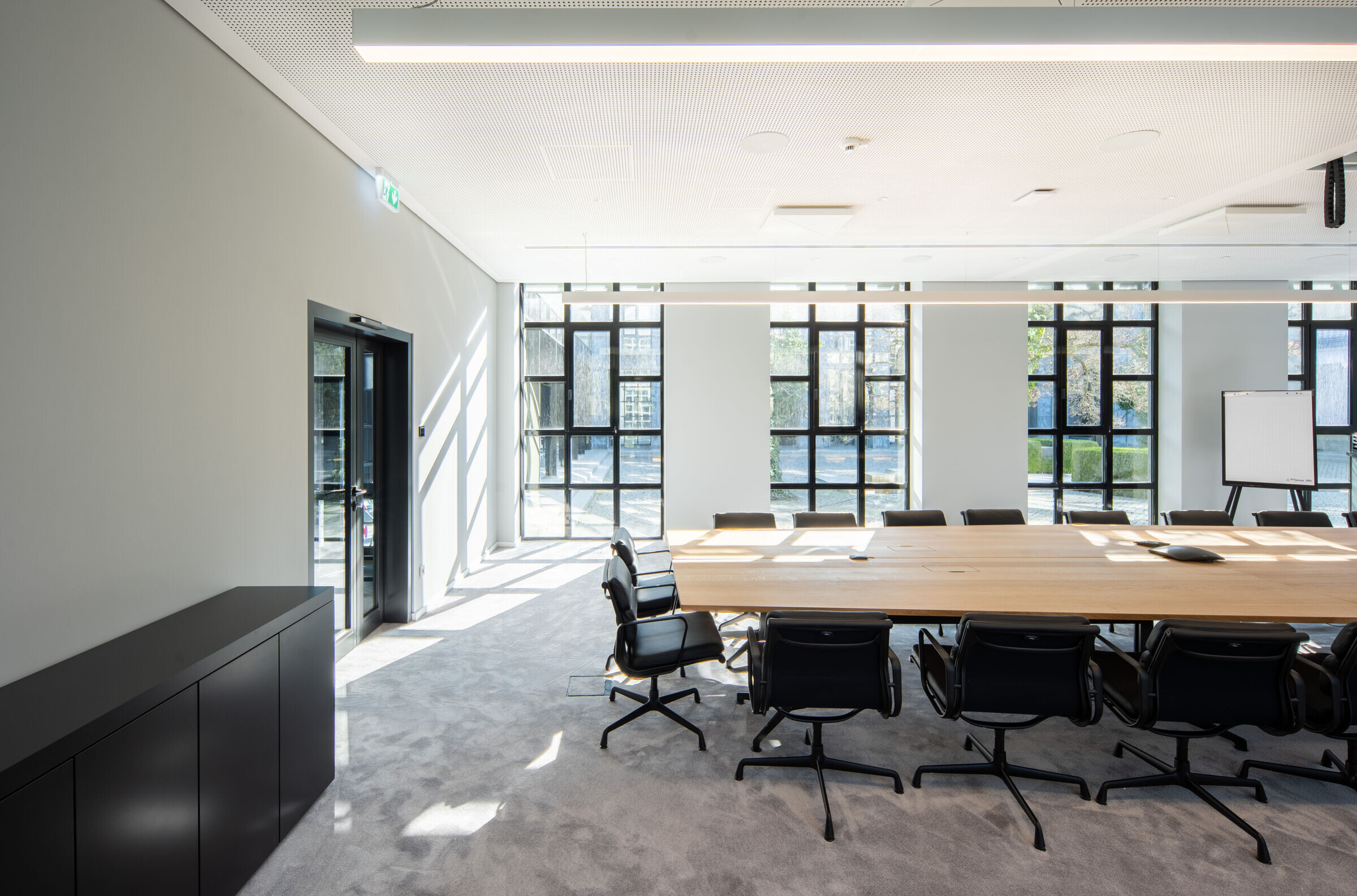 Linklaters has had an office on Prinzregentenplatz Square for more than 30 years. After searching for an alternative site and validating the potential of the existing office building, which is part of an ensemble under heritage protection, CSMM's renovation concept for the current office building emerged as the clear winner. Our team worked with the building owners to refurbish the façade, keeping the formal elements of the original architecture intact, and then took the building back to the core. The renovated interior enabled CSMM to redesign the entire 3,760-square-metre property with offices and shared spaces for the firm's 128 employees. Incorporating features designed for the new work order is a key result of the building revitalisation. This gives the property all of the qualities of a new build in terms of functionality, technology and design, putting our renovation concept on equal footing with new commercial developments. The new Linklaters office highlights the advantages of preserving our cities' building fabric and transforming it into contemporary architecture in a sustainable, resource-saving way.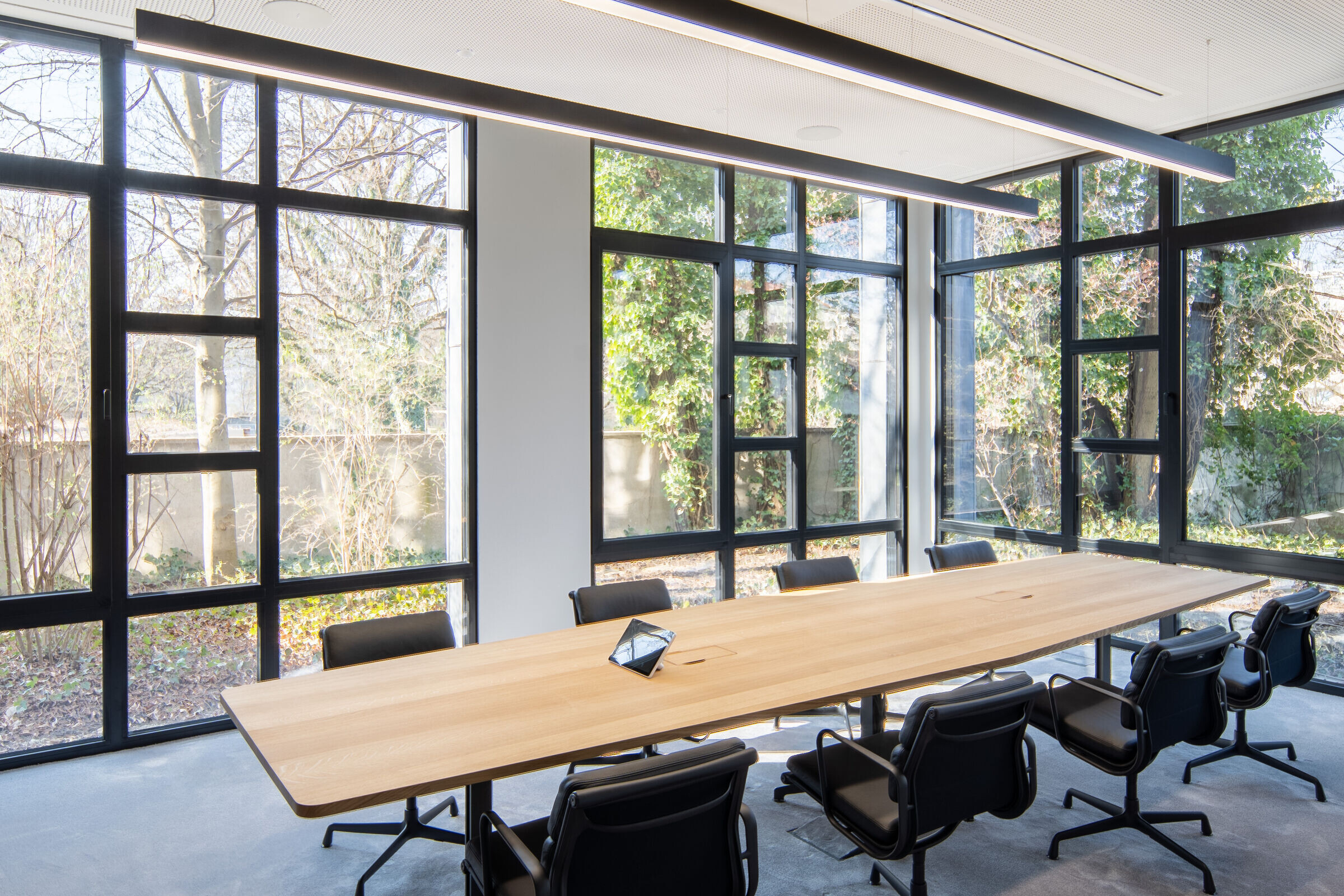 Services
brief & evaluation, site survey, capacity planning, space allocation programme, property analysis & selection, occupancy planning, office concept, colour & material concept, definiton of fit-out standards, tenant support in negotiating lease agreement, design package, furniture design, furniture concept, interior design, signage & guidance system, tenant fit-out planning, tender stage, tender stage & support in awarding scope of work, on-site quality control, construction supervision