Living in the blue: where matter engages with light
Casalgrande Padana ceramic tiles cover the façades of the "Living in the Blue" residential complex, designed by Atelier(s) Alfonso Femia (AF517).
An emblematic project located in Lambrate area, illustrating the area's transformation and redevelopment and linking the collective dimension of its living spaces, connections and services with the individual dimension of its future occupants. The presence of new residential areas and workshops emerging here are an example of how the district, after years of abandonment, is turning around the now-obsolete image of a place that has traditionally hosted industrial and manufacturing activities, and shaping a place for people to live in.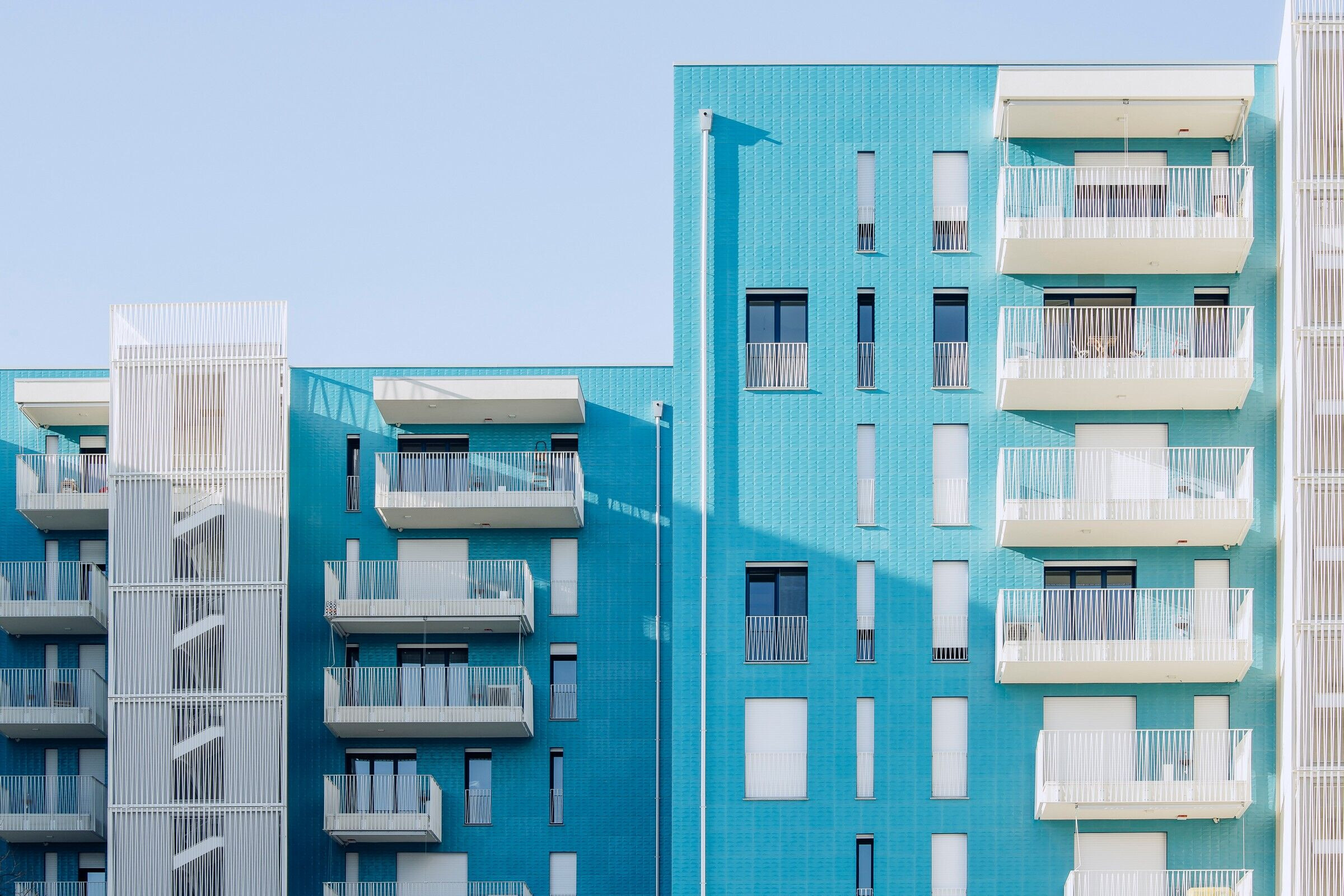 The distinctive feature of the residential complex are the façades, covered on one side with plaster in different colours, and on the other with shimmering, three-dimensional blue porcelain stoneware tiles from the Diamante Boa collection by Casalgrande Padana, laid using the "zero joints" technique. Thanks to the dazzling, multi-faceted effect inspired by diamond cutting, this exclusive type of porcelain stoneware tiles is able to bring definition to shifting surfaces shaped by reflections and light-shade contrasts; as it receives the light and reflections from the surrounding landscape, it reflects them back in endless directions, adapting its colours depending on the season and the time of day.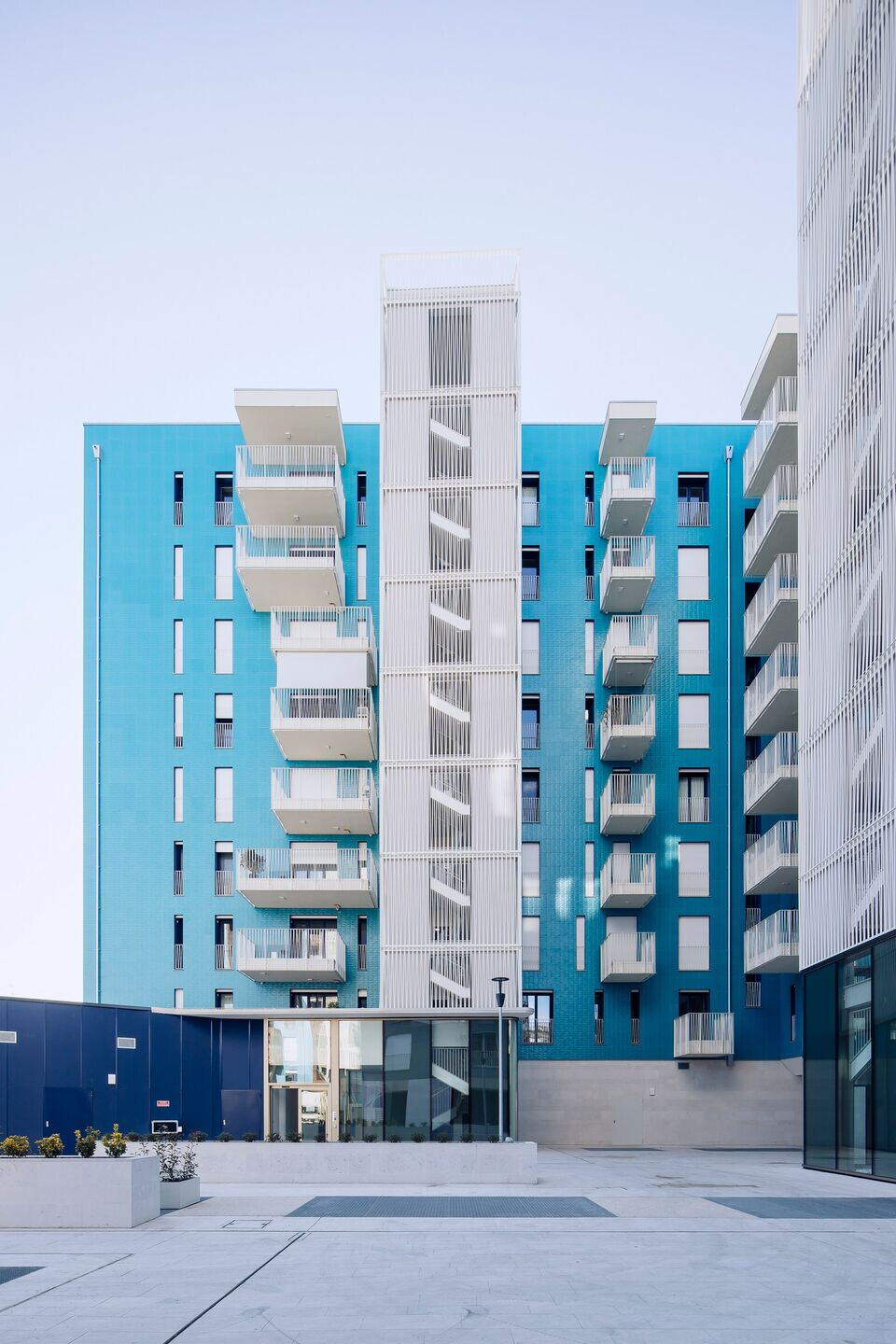 With an L-shaped ground plan, the two nine-storey buildings mark off a new public square that opens out towards the city. The building is spread over a surface of 12,404 m², of which 8360 m² is taken up by privately owned homes and 3344 m² by 46 flats rented at a special price; on the ground floor, 700 m² is occupied by five commercial activities (a pharmacy, a medical surgery, a hairdresser, a crèche and a perfumery) and by two co-housing units that sleep 26 people. On the ground floors, these are complemented by three community areas for shared activities and services: a multi-functional hall for shared leisure and play activities and a meeting place for the occupants, a "workshop" area for hobbies and a shared laundry area for the apartments.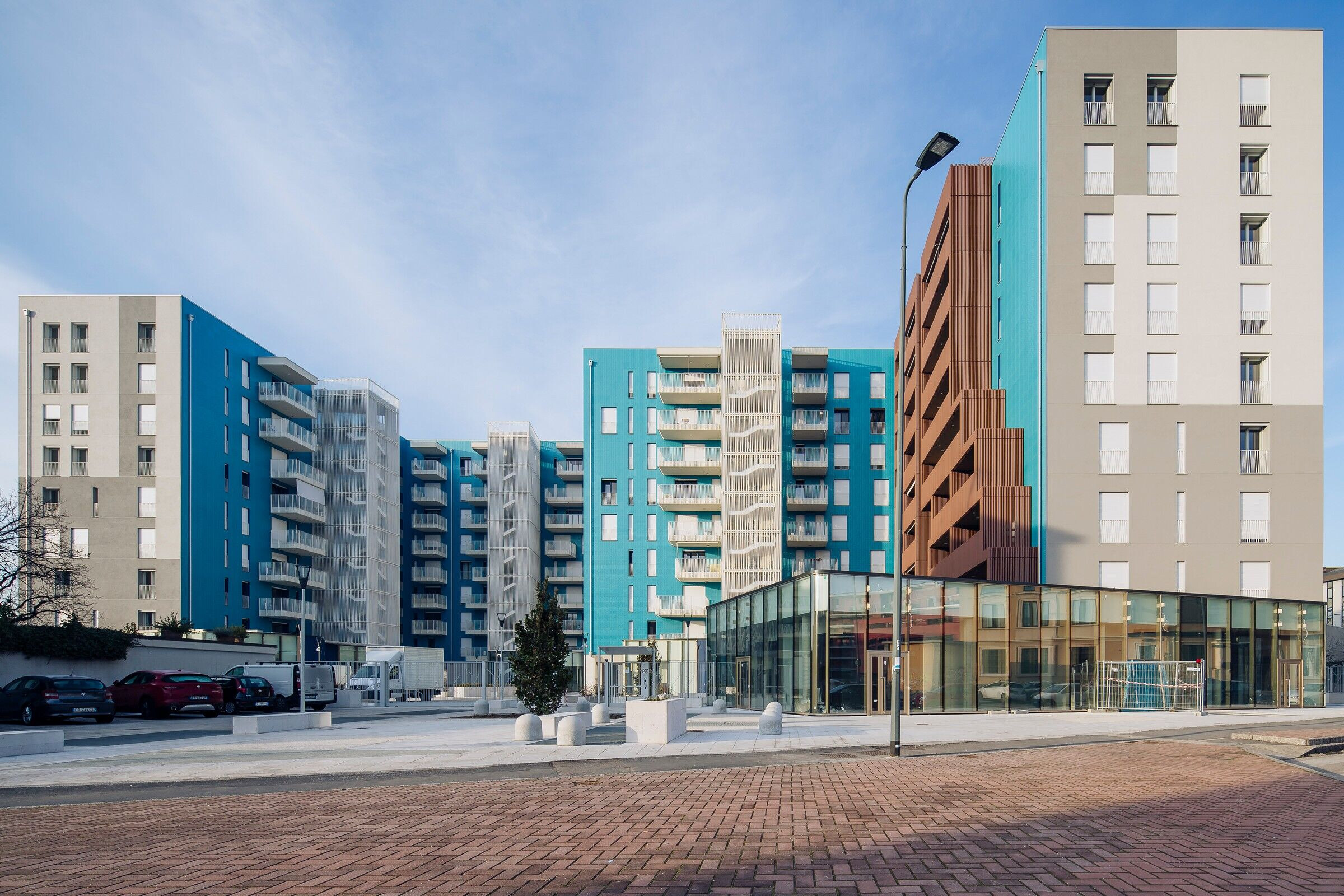 All the parking spaces are located in two below-ground floors under the two buildings and the central square, the entrance to which is a ramp located inside of the building to the north. This has made it possible to dedicate the square to pedestrians and cyclists, with this large paved area for the district's residents remaining completely open during the day and providing access to the new park.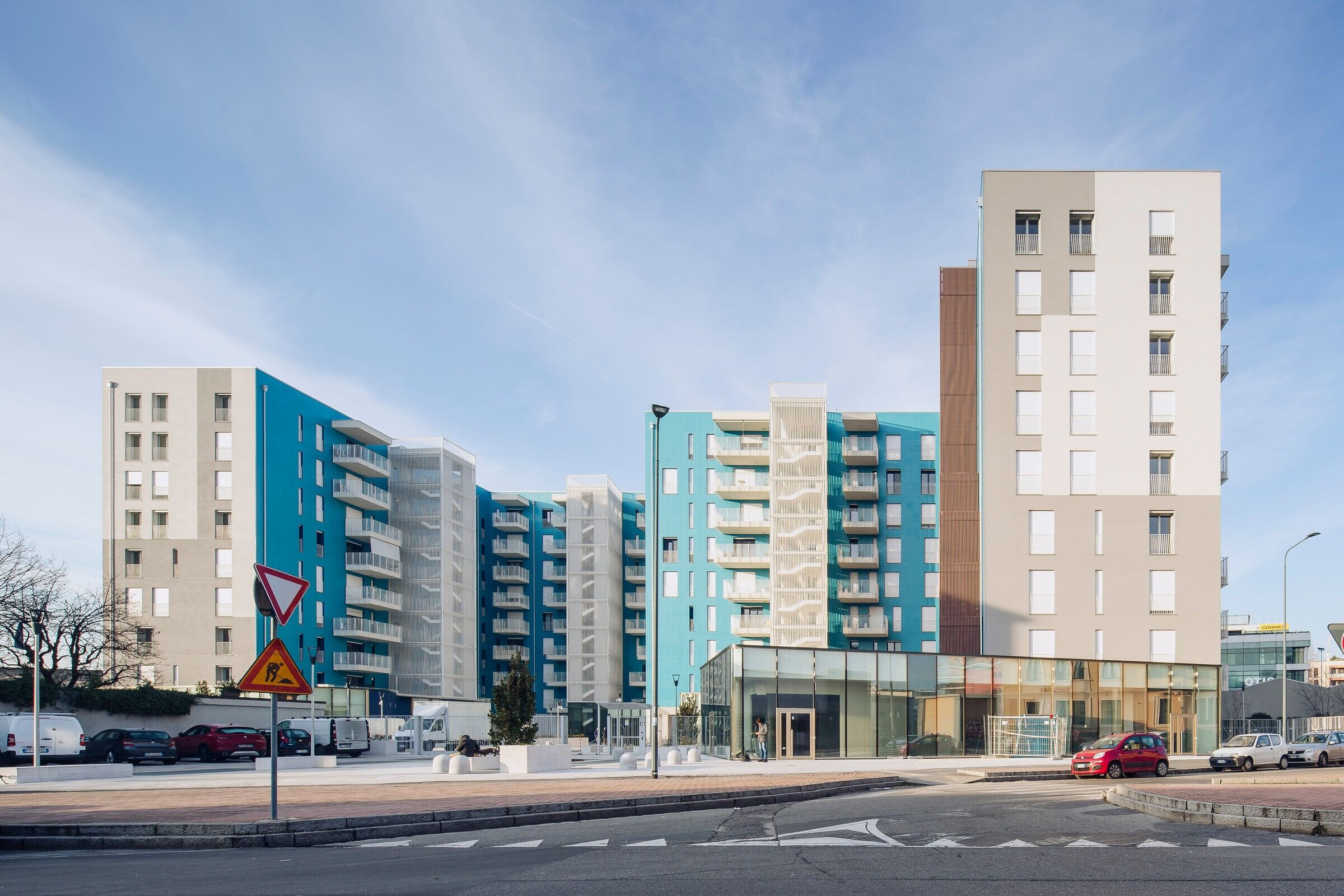 Both buildings feature large terraces and areas with loggias that allow the occupants to enjoy the outdoor areas, as if they were an extension of their apartments. The full-length windows in all the areas of the buildings also add to this sense of continuity between the indoors and outdoors.