Winner of the C40 Reinventing Cities competition, Living Landscape has been designed as an eco-systemic methodology for growing cities. Seen as a prototype for Iceland's future developments, it will create a new ecosystem fabric, blurring the boundary between the urban and the natural.
Designed for a 9,000 m2 plot on the edge of a large brownfield in Reykjavík, Living Landscape is a new urban hub to be constructed on a piece of long-neglected land. This mixed-use, O-shaped building will combine homes for students, seniors and families with workspaces, daycare and local production-based retail – all housed inside Iceland's largest wooden structure.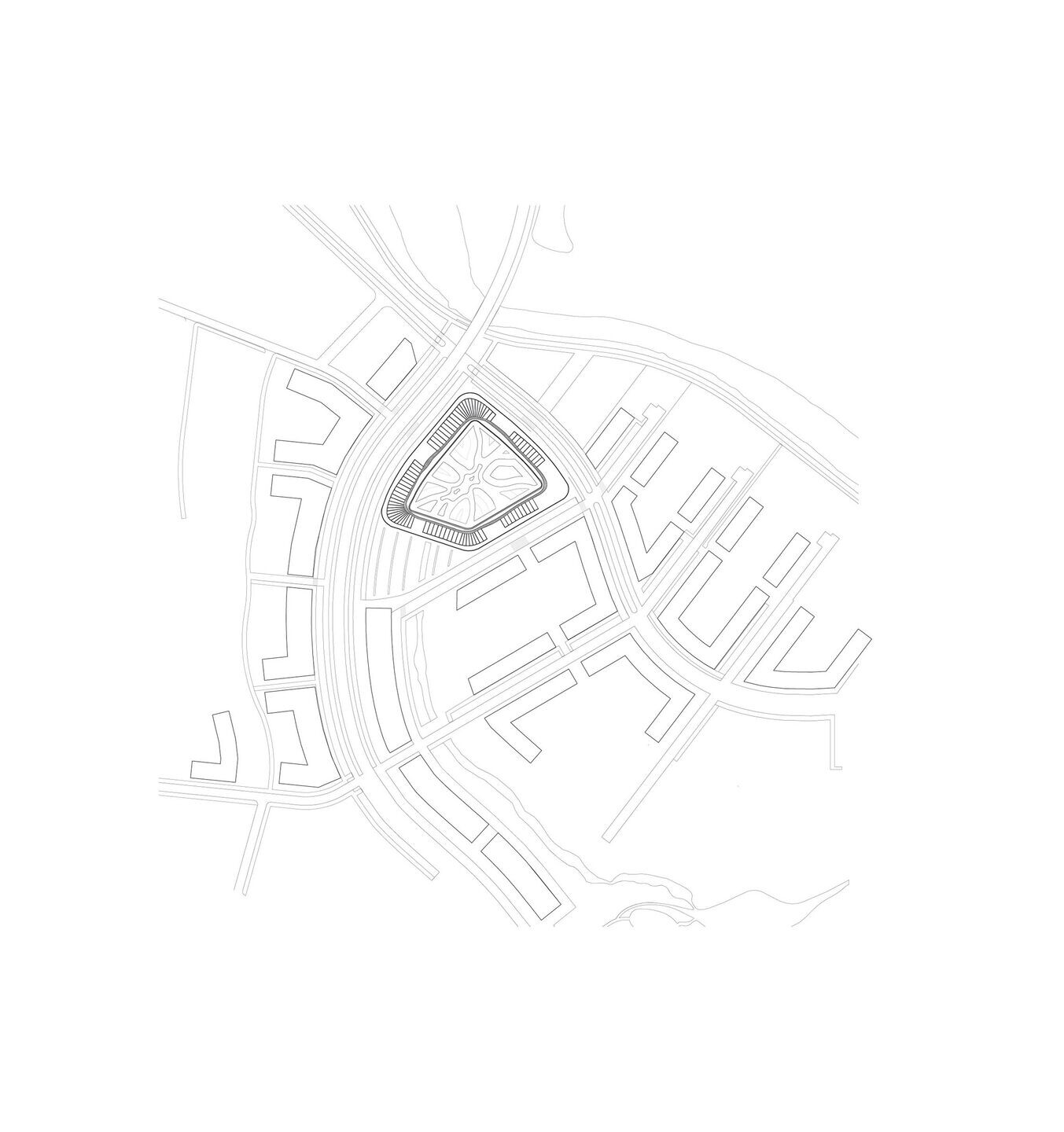 The idea of living with and around nature is key to our project. To compensate for years of pollution and heal the man-made damage to what has once been a beautiful coastal landscape, we recreate Iceland's authentic natural landscape over a former landfill.
We aim to enable a fully functioning local ecosystem composed of earth and rocks, water and plants, insects andbirds. Protected from freezing by geothermal heat, this green oasis will develop its own microclimate and,hopefully, become a new generator of life.
Occupying the courtyard, it will serve as communal space for the residents who will enter the building and access their apartments through this "courtyard park".
Six floors above the ground-level oasis, the building's tundra-like roof scape will function as community garden / urban farm / rooftop promenade / meeting place and more.

Our project was strongly influenced by the country's unique land- and waterscape – notably, by a series of islands located close to Reykjavík (with Richard Serra's geological sculpture Áfangar built on one of them). A view of thesea, islands and mountains will open from the rooftop, thus turning our roof scape into an important connecting link between the larger natural landscape and the "indigenous landscape" recreated in the courtyard.

According to the Reykjavík Masterplan 20-30, the development of brownfield sites for residential and mixed uses will be a top priority in the next decades. To create a precedent of a resilient, nearly zero-carbon development, ourproject relies on nature-based solutions capable to outperform a more traditional approach. A few examples:
Mimicking the nearby wetlands, the courtyard landscape will manage rainwater and purify polluted water through a system inspired by strato volcanoes. The tundra landscape on the rooftop relates to the centuries-old technique used by Icelanders to insulate their homes. The pond and the mass of the earthen ground will contribute to reducing heatwaves, while wood construction and reimplemented flora will enhance carbon capture and storage.
The clean construction blueprint developed for this project is adaptable to other projects in other regions of the world.