This project is a record for us regarding the complexity and number of lighting elements - super narrow spots, narrow and sliding beams, static illumination of the back wall with changing colors, and projection media content. A complex multi-component system transforms the event hall for various events: art exhibitions, lectures, conferences and presentations, festive events, and concerts.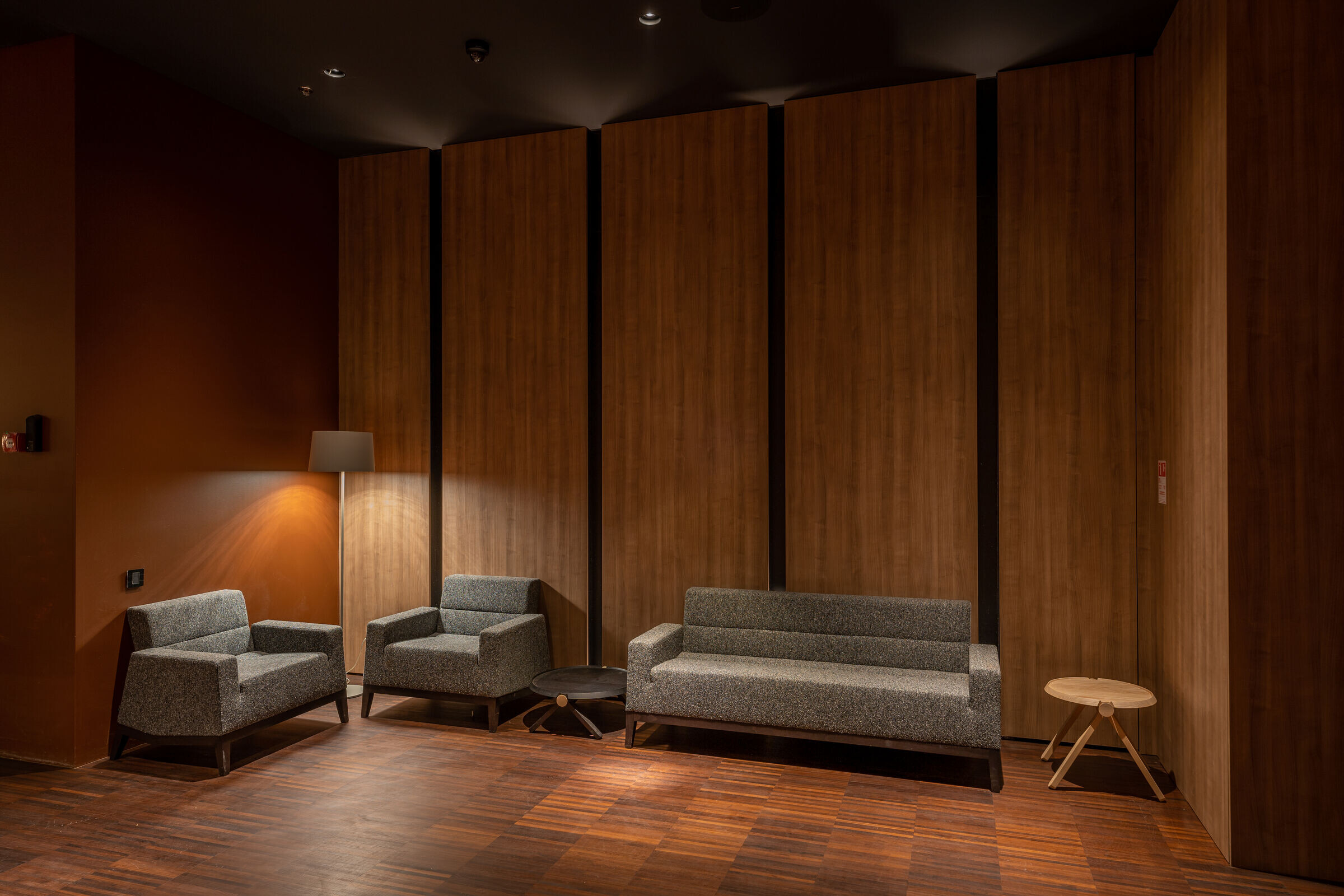 In lobby of event-hall, we have embodied a cozy light with our already business card - different modes for different times of the day, which are automatically programmed, regulated, and adjusted by our cloud server Expolight Cloud Control System.
Just look at this wall with elements that resemble eggshells! It was important to correctly adjust the light not to make it flat but to emphasize its volume and texture with accent light spots, like a brush.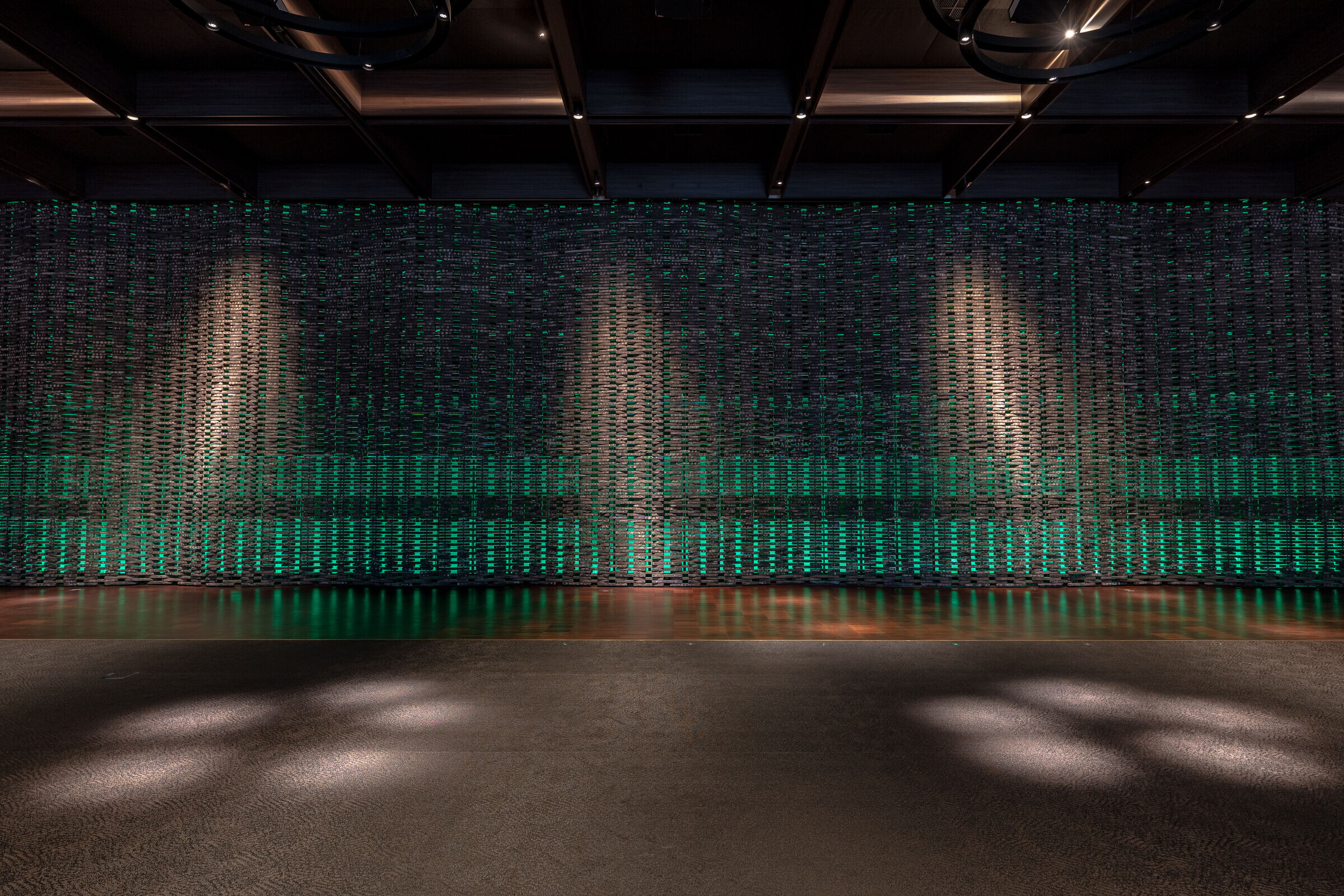 After the lobby, you enter a large-scale event hall measuring 7 meters high and 60 meters long, made of 28 tons of bricks strung on metal strings, with the most complex light work. It is not just a flat screen but a huge amplitude grid wave on which 38 projectors broadcast various content developed by us for different events and moods.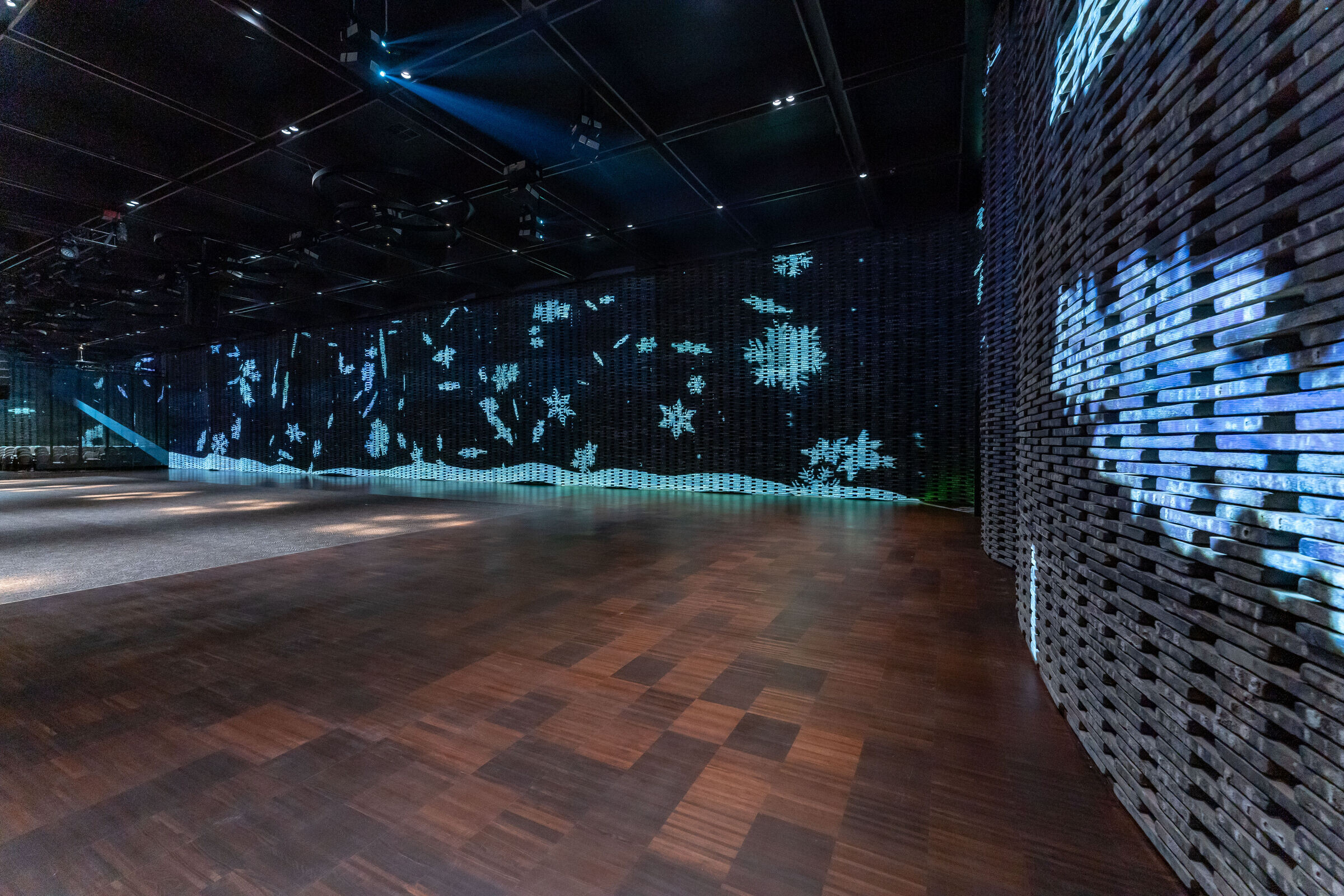 In addition to 3D mapping, the brick screen has front and back lighting that perfectly adapts to any event. If desired, you can illuminate the wall with different colors - static and dynamic- instead of content, combining back and front lighting options. All possible options for the appearance of the wall reach hundreds!