Situated in Mogosoaia north-west from Bucharest, Loft Green Apartments is a contemporary apartment house, designed by the architect Maxim Calujac for the romanian development company called Ecovillas. The complex portrays three buildings. that are positioned to uncover various views of the scenic surroundings. The first block, a six-storey building, is featured with vertical Lunawood Thermowood exterior cladding.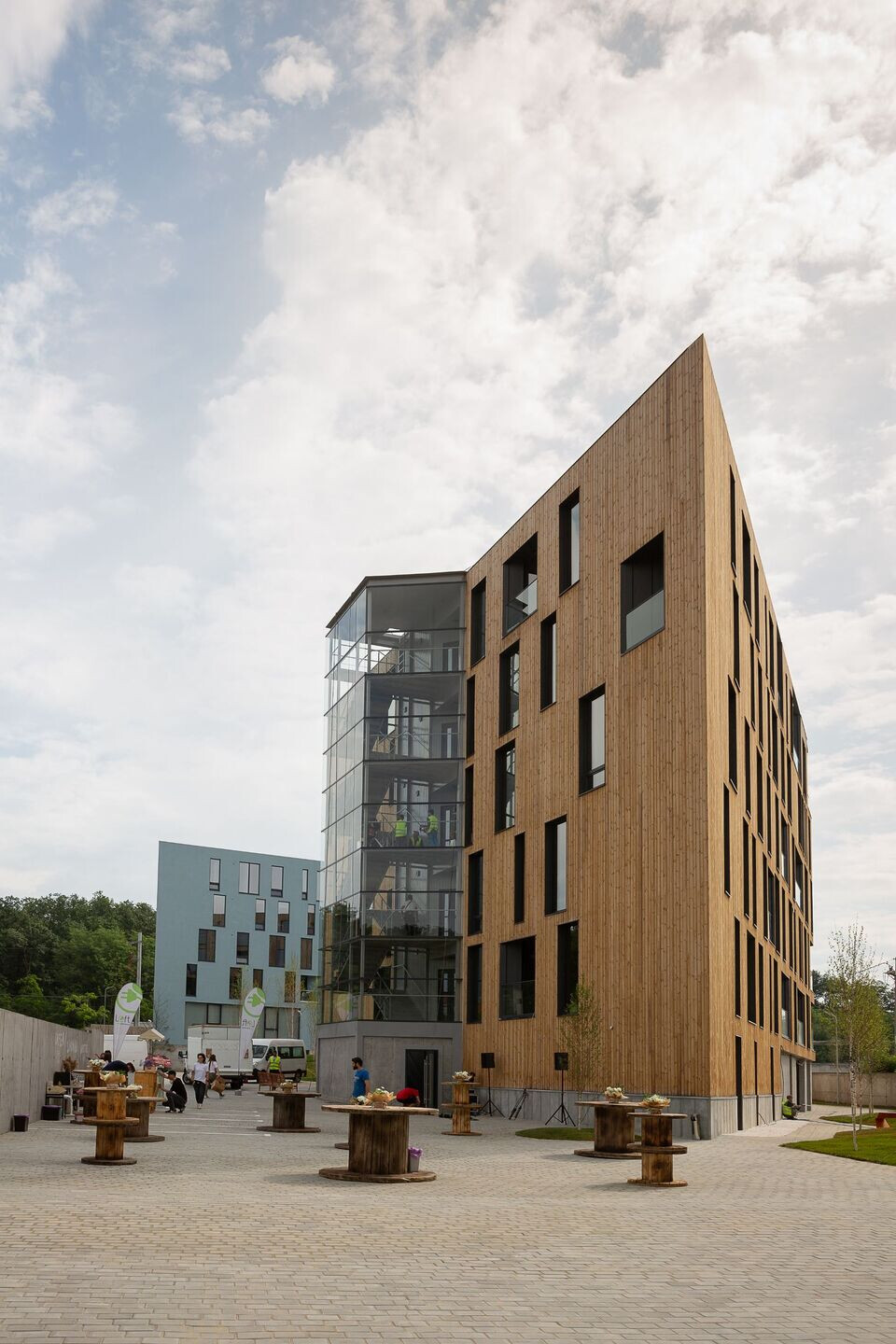 For a residential complex like Loft Green Apartments that promotes green living, sustainability and durability in Romania's changing climate guided the choice of materials for the exterior cladding. The Lunawood Thermowood façade, combined with modern and contemporary design language, creates this effortless look for the building. Over time, the natural Thermowood exterior cladding will turn gray due to the weather and the building will blend in beautifully with its surroundings.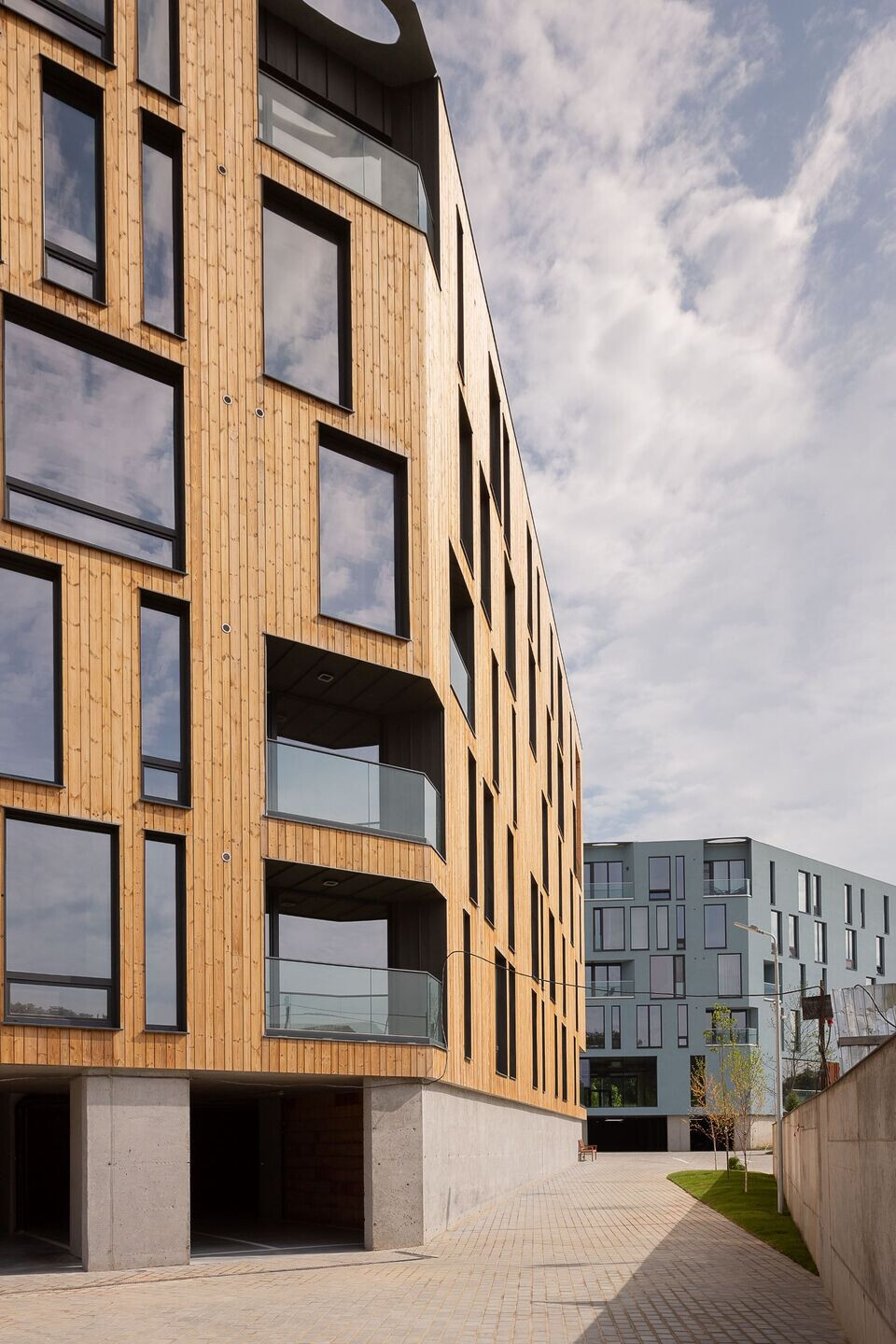 The variable window sizes and their placement develop a rhythm, as so the building is a living entit and constant changing. To create harmony, the straight lines and sharp edges are diluted by oval elements in balcony roofs. In the context of wanting to provide a sustainable design, the geothermal heat pumps will ensure comfort and at the same time meet the criteria of energy efficiency and environmental friendliness.