The kitchen as the heart of this interior renovation of a flat in Barcelona. The main strategy of this project is the transformation of three originally closed and dark spaces -kitchen, living room and dining room- into a single open and bright space. It was decided to change the location of the existing kitchen to open it to the dining room, giving it a more social role.
The staircase is integrated into the kitchen and living room space with a glass railing that disappears into view. An integrated cupboard turns the under stair into another storage space in the house.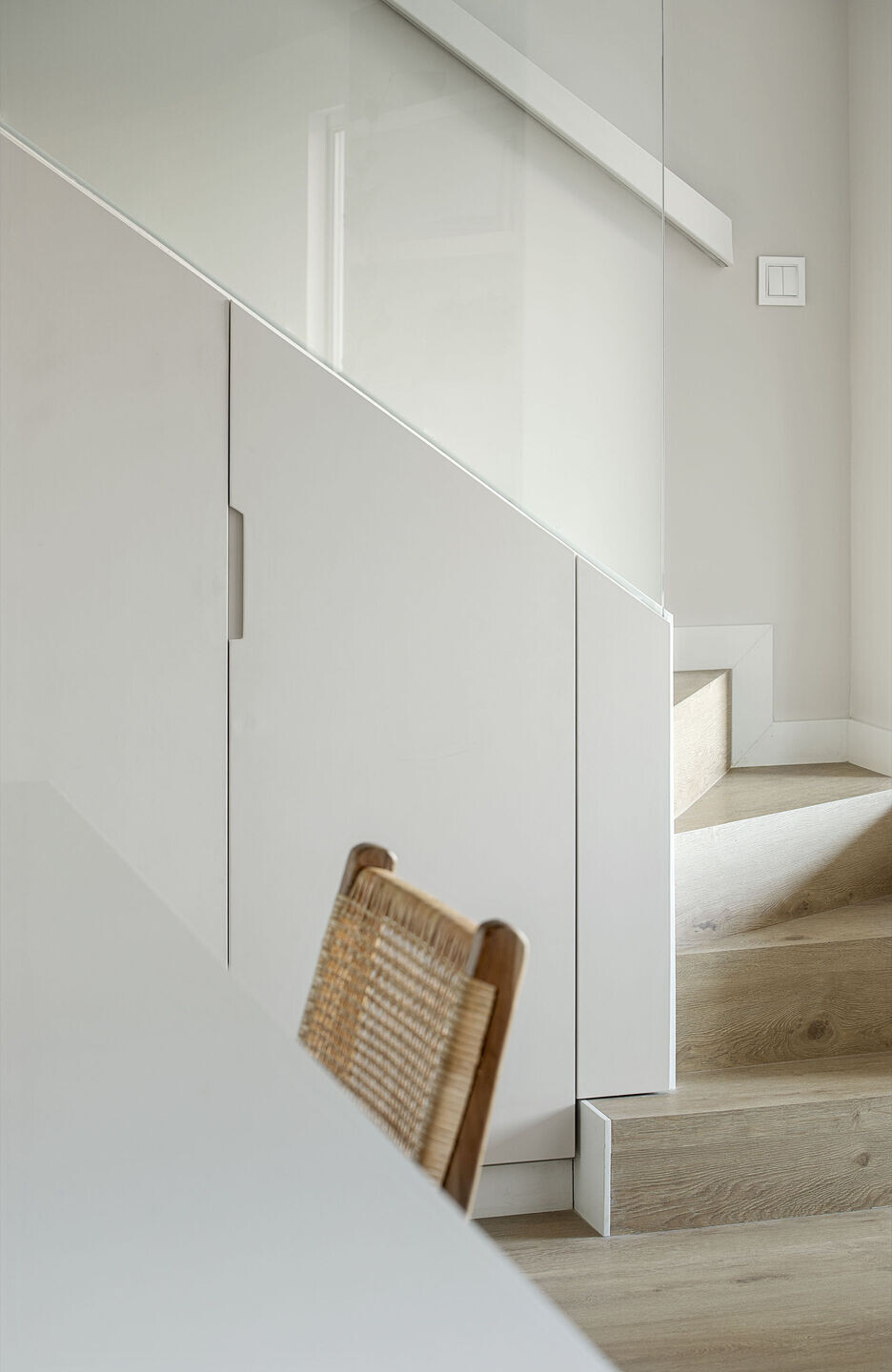 This new structural opening makes it possible to achieve a kitchen open to the living room and dining room, with a central island and a bookcase that acts as a separating element between the different environments. The kitchen as the center of the house, with a central island that energizes the space and offers itself for the development of different uses and activities.