In the heart of downtown Lubbock, Texas, Perkins&Will's Dallas studio has transformed an 11-story building once known as Citizens National Bank into a modern and inviting civic facility while maintaining the original spirit of the building. The re-branded Lubbock Citizens Tower is a transparent example of urban reinvestment, adaptive reuse, and government efficiency. The 180,000-square-foot Citizens Tower consolidates a host of city departments under a single roof—reducing operating costs while also providing city workers with a community-oriented workplace and reactivating the surrounding downtown area.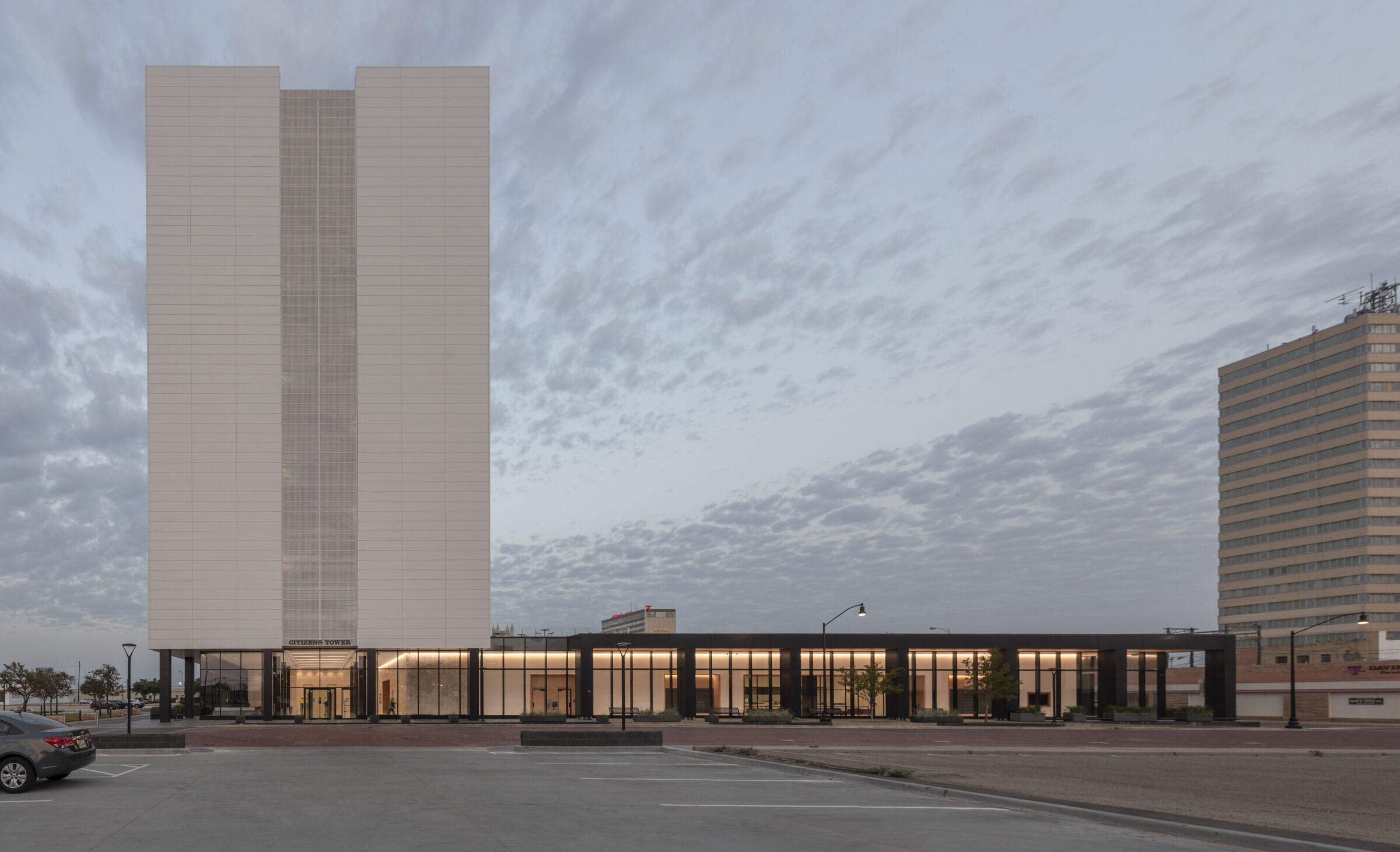 The new design of Lubbock Citizens Tower brings a human scale to an iconic modernist structure and enhances the user's experience. The project has sparked significant private development in the core of the city, serving as a catalyst for revitalization and renewal.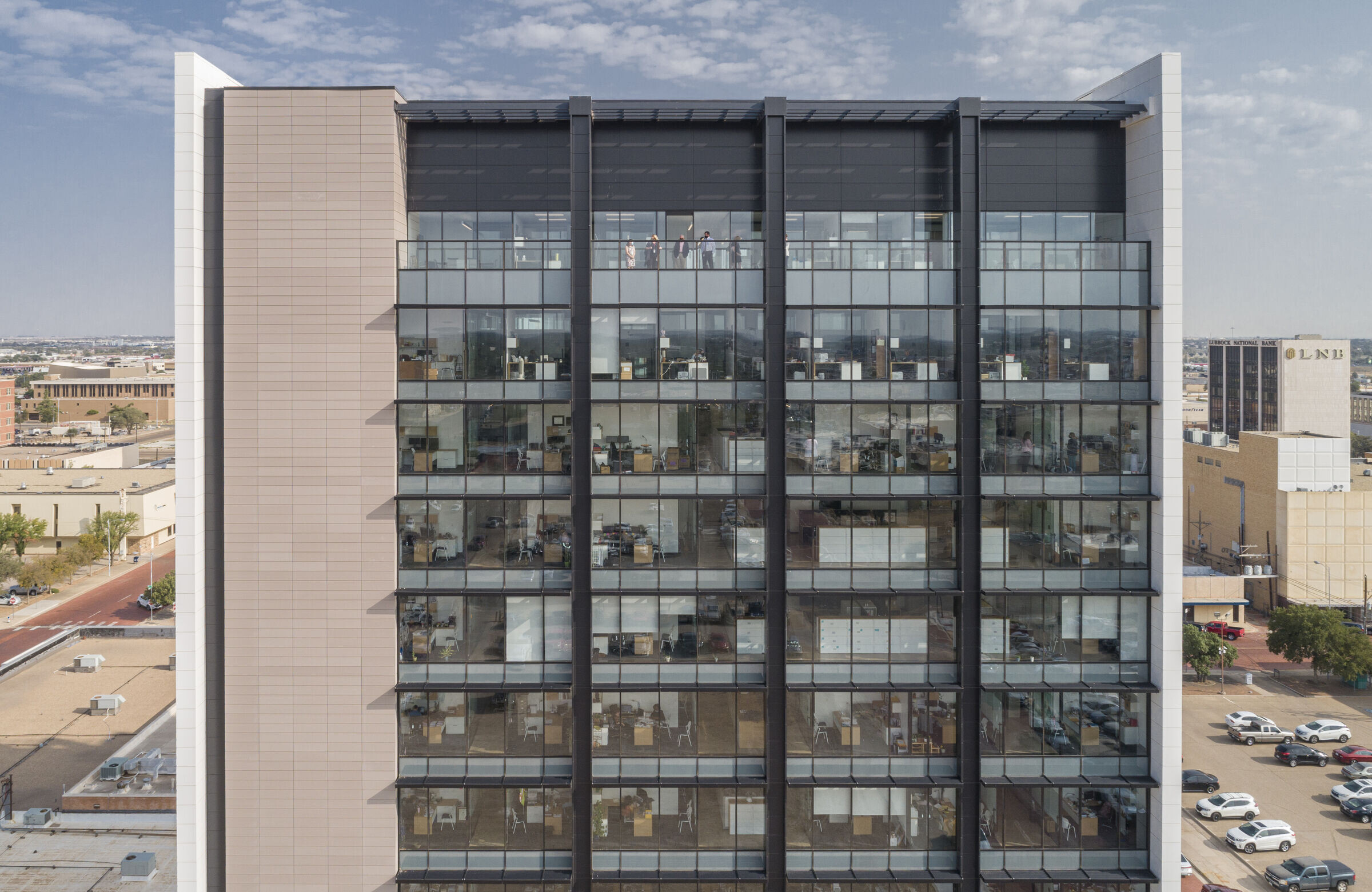 The design team drew inspiration from the surrounding region's rich history in the cotton industry. By blending white and gray materials with a warm terra cotta, the building reflects the natural colors of the local landscape and the existing Lubbock building stock.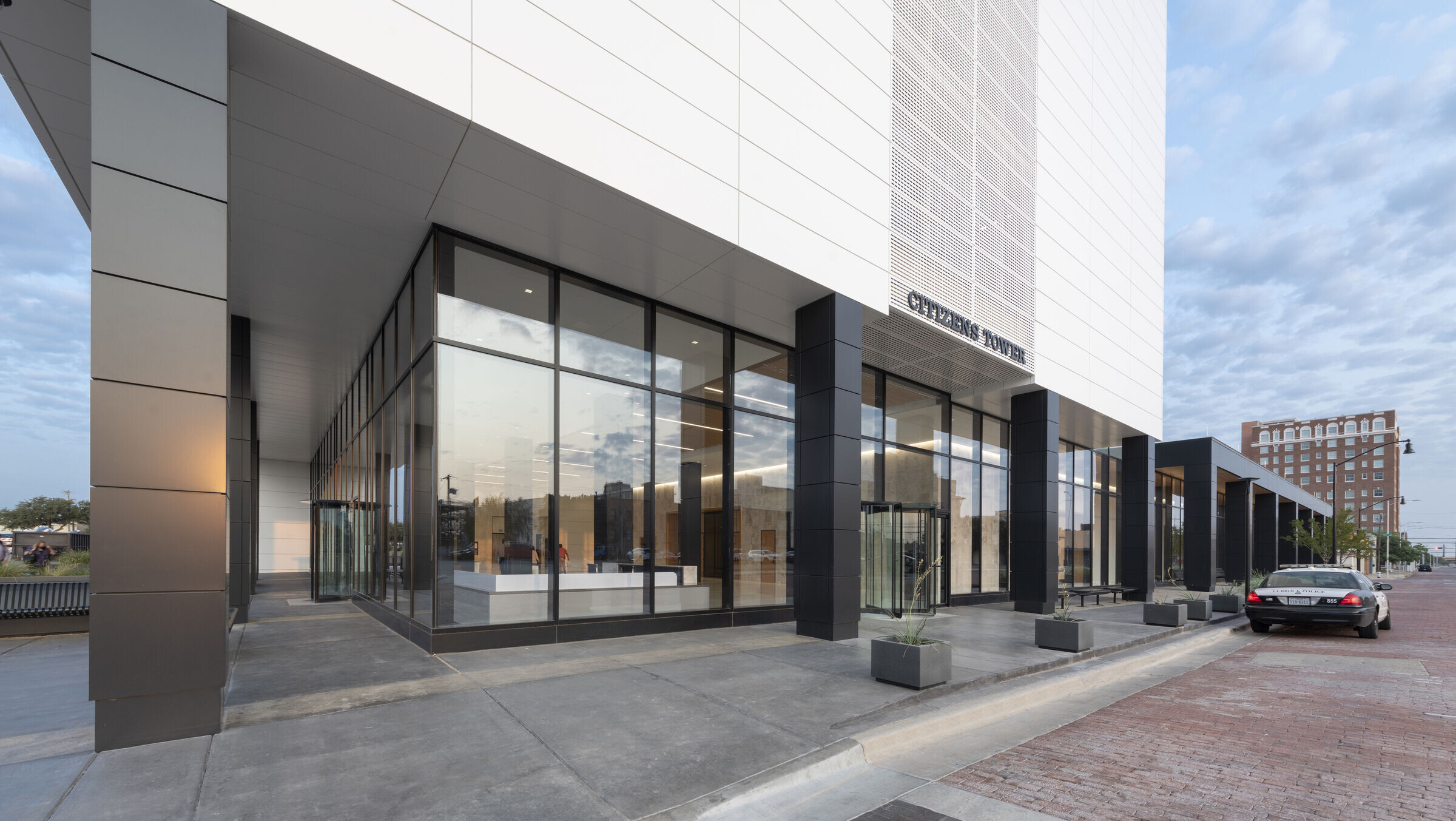 The clear glass used serves multiple purposes, including promoting transparency in government by maximizing views into the building, providing occupants with great views outward, and maximizing energy efficiency by allowing passive heating in the winter. In applying a new high-technology skin to an existing structure, the project uniquely blends new and old to create a welcoming, all-inclusive civic space.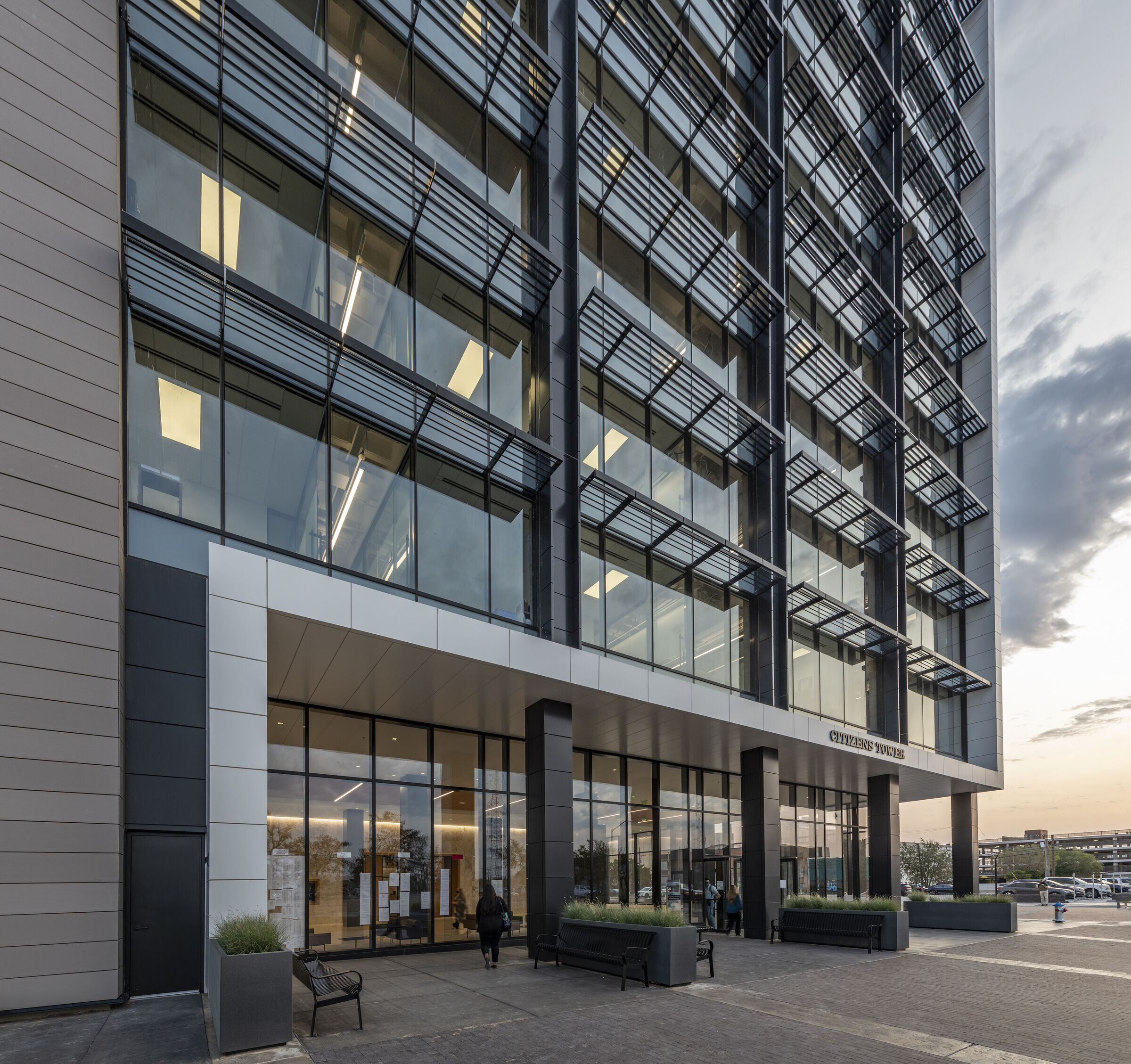 The site features a new civic plaza Development Services, the most visited of the tower's departments, which is located on the ground level, directly off of the primary corridor referred to as "Main Street." It is found in the "one-stop-shop," which also hosts building permits, paying bills, marriage certificates, and other functions. The City Hall's council chambers are also on the first level and will be open after hours for all citizens to attend meetings and participate in community initiatives.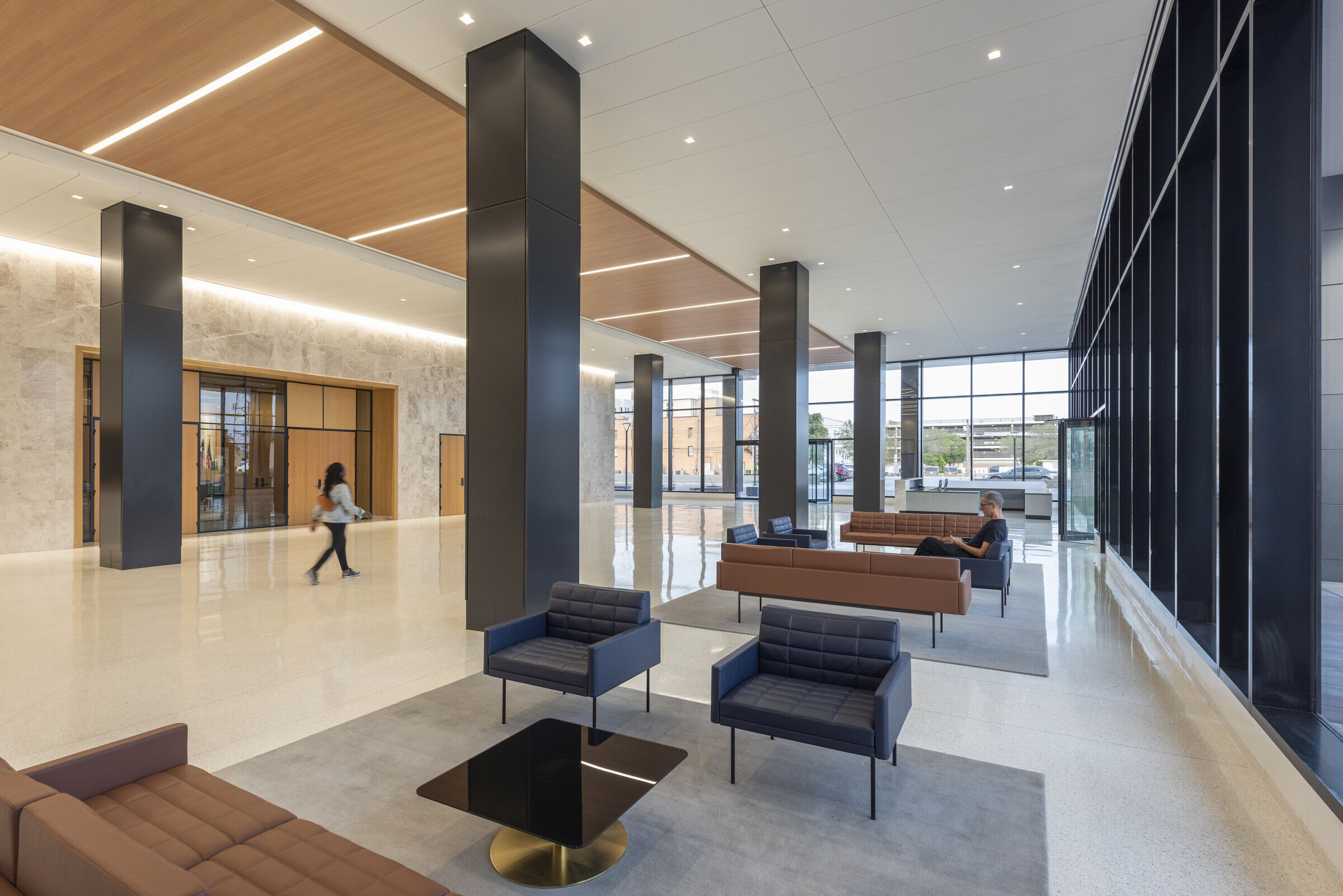 New elevators take city employees and visitors up into the tower. There, flexible planning strategies allow office spaces to be arranged by department, including Public Works, Human Resources, Facilities, Parks and Recreation, and Purchasing. Typical tower floors include flexible common work and break spaces. Level two provides a dining area, coffee alcove, and outdoor patio.