Multi-textured brutalist facade clads delicatessen restaurant by mauricio alonso in mexico
Architect mauricio alonso has introduced his design for the 'luna de queso' delicatessen restaurant, located within the city of san miguel de allende, in mexico.
The project emerges from a 660 sqm plot with a side parking lot, oriented to the northeast, with a mysterious multi-textured brutalist facade that invites passers-by to enter the premises and explore the interior.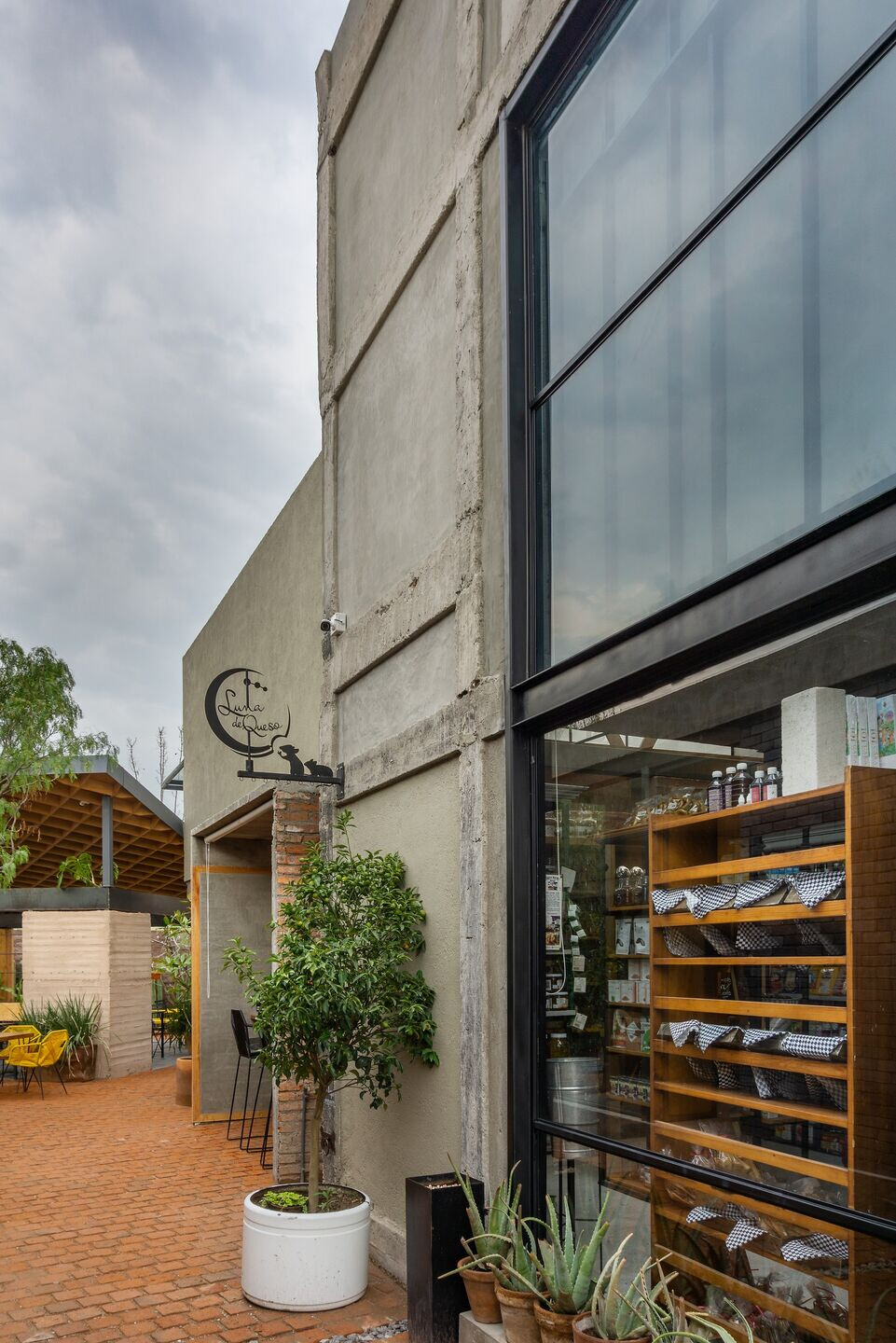 Leaving the brutalist exterior by mauricio alonso behind, visitors turn to the right to discover the store area, under the concrete slabs and wooden coffers.
This area is partly exposed to natural light, allowing the sun to brighten up the shelves, as well as the cheese display area. walking further within the delicatessen interior, a niche appears, framing the maturation cellar. from this space, customers can choose to go to the outside dining space or go up to the office through the corridor.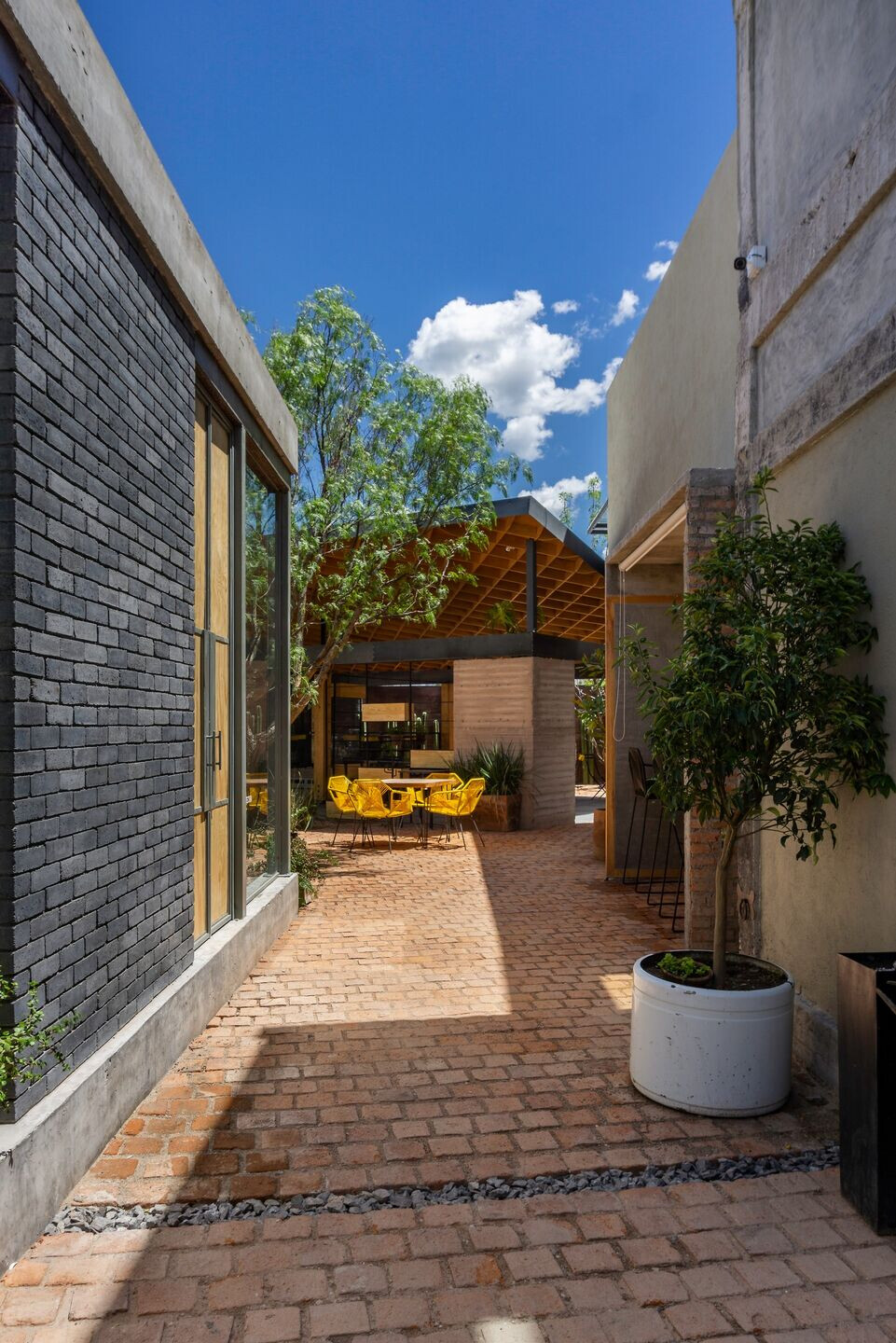 People who do not wish to visit the store section of the premises can still walk around outside in order to access the semi-open hall where they can be seated and served.
The exterior route is interesting, unraveling alongside a slat partition cut into 14×14 squares. looking to the left, one can notice a sloping wooden roof, reticulated and supported by pillars / wooden blankets. this structure, as well as the rammed earth walls, give clarity to the outdoor area, generating a 'garden' under a leafy tree, encouraging diners to move around and enjoy their surroundings.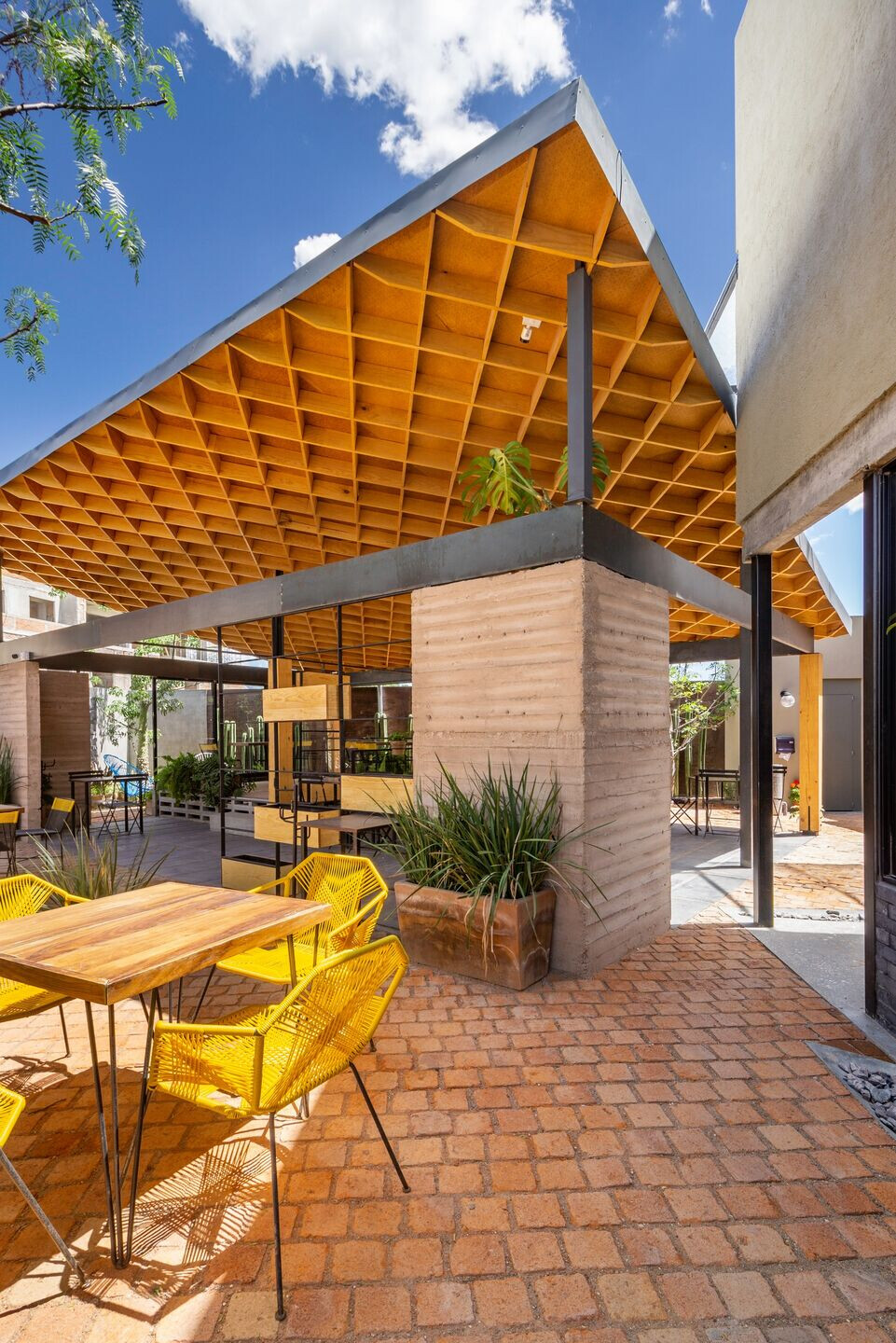 The 75 sqm cafe covered by the sloping roof, includes the various dining tables and a customer service area.
Furthermore, a small loft room and a bathroom are placed under the stairwell. the whole outdoor block is lined with sealed 'carbon black' sheet which gives an elegant touch to the slightly industrial context. the delicate, linear form gives off a continuity effect, that is appreciated as a singular piece of art within the dining courtyard.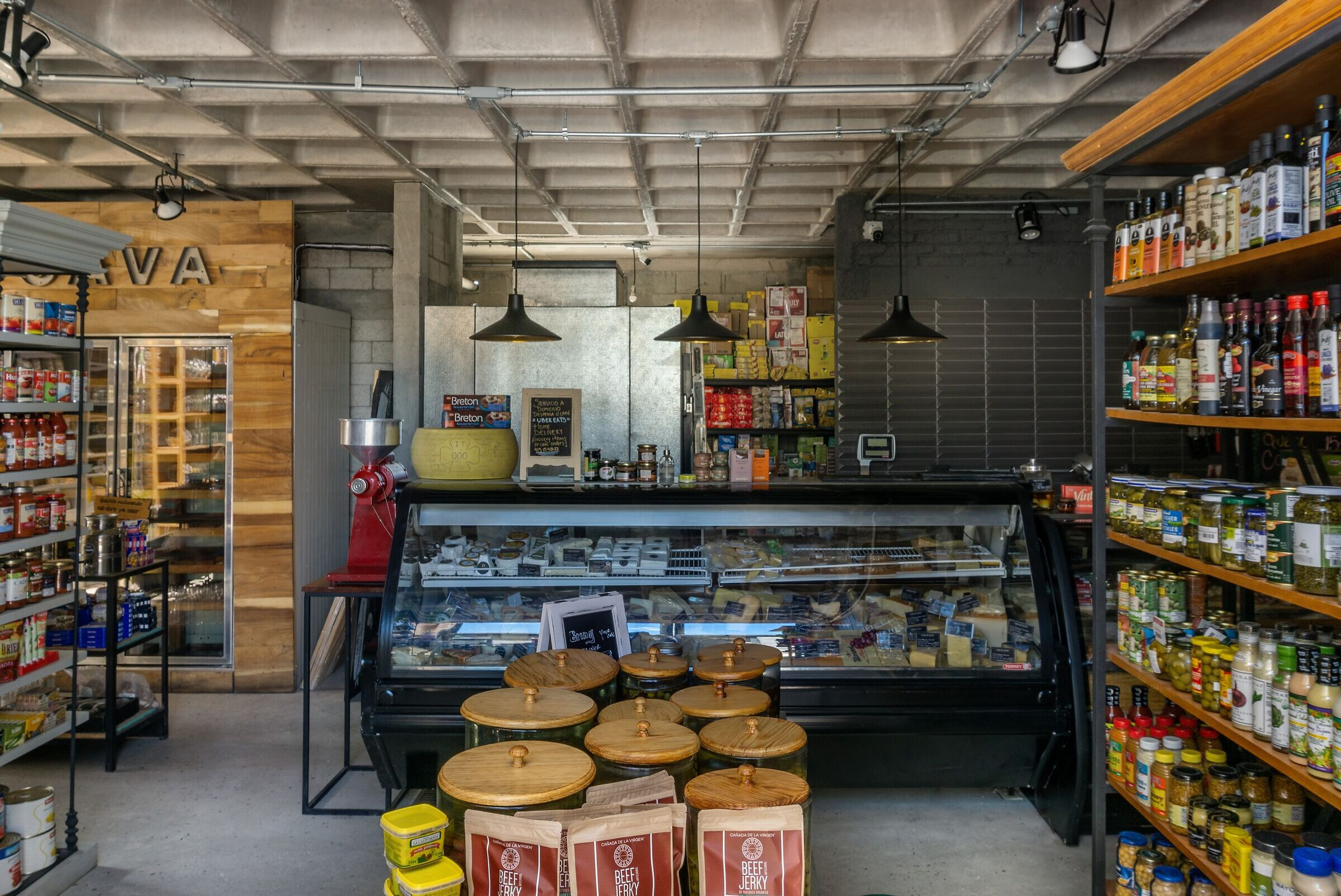 One of the most distinct elements of the project is the kitchen that develops on both the ground and the upper floor.
This volumetry generates the firm rammed earth facade that is visible from the southwest of the plot. the upstairs office repeats the details of the slab hollowed out by the cassette, and it has a panoramic view towards the double height of the cafe, highlighting the wooden structure ceiling, making it possible to see the separation of the two volumes.
Material Used :
1. Atex - Recoverable Plastic Screw System
2. Concrete
3. Carbon Black steel
4. Rammed earth
5. Wood