The global company offers services for railway infrastructure in safety, maintenance and diagnostics. The location decision was made for the home town of the company founders in the Dolomites.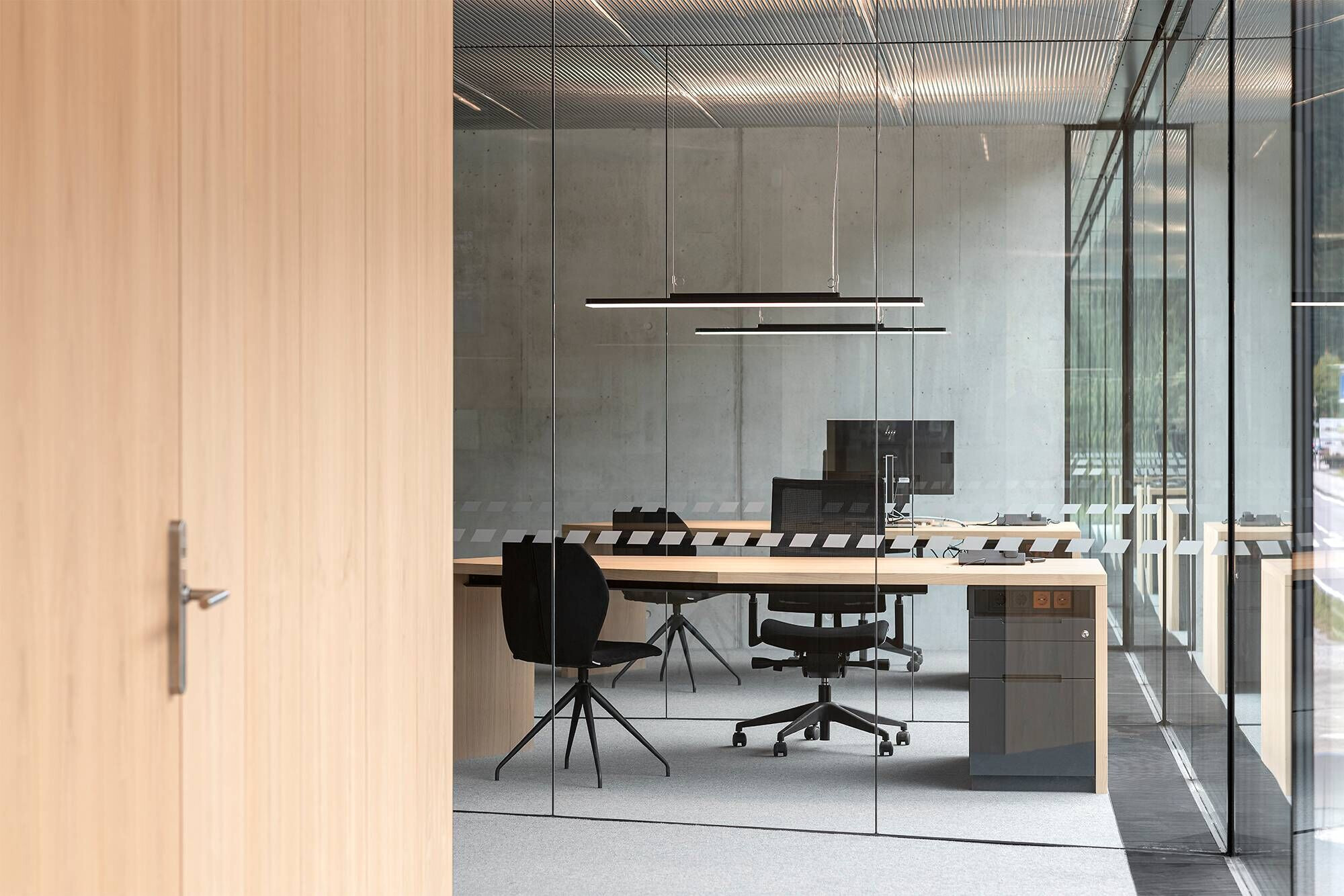 The new building corresponds to the corporate identity. It's about innovation, flexibility, dynamism, modernity and – in a way – rootedness.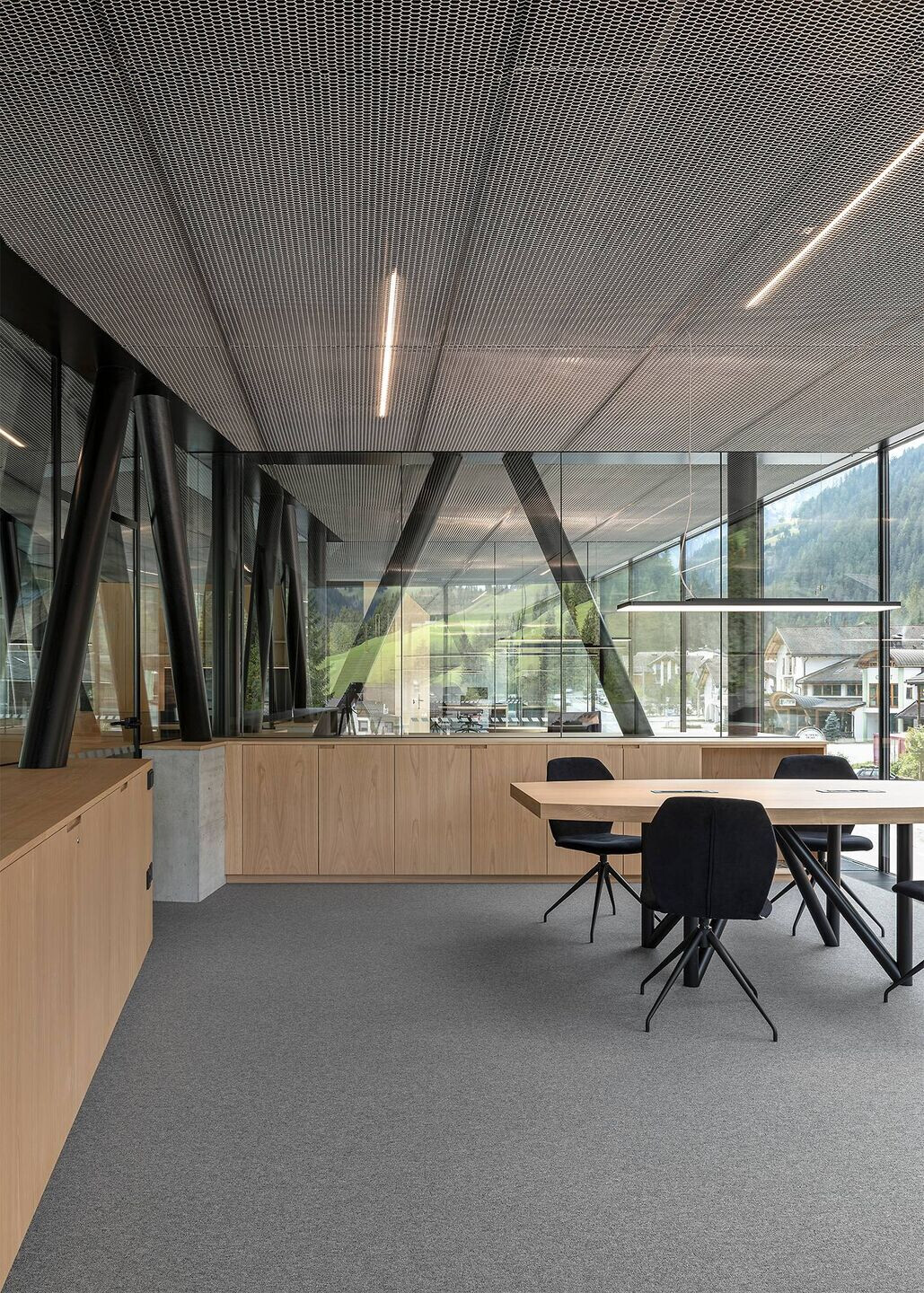 The environment and lots of light, characterized by rock and forest as well as the narrowness of the valley, are brought into the office floor via frameless glass facades. Almost all elements are tailor-made for the project.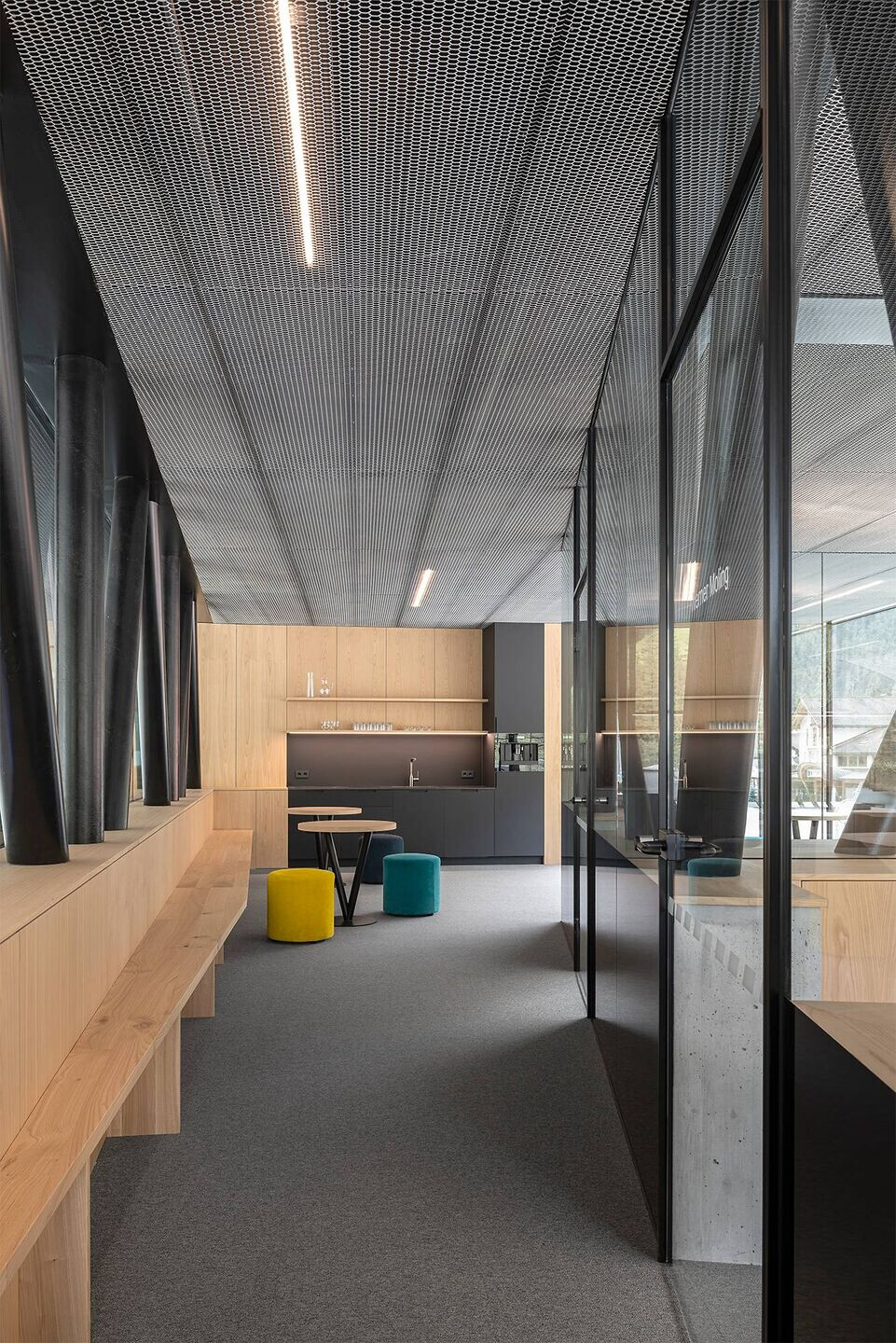 The contrasts are particularly noticeable: glass meets rock, the rough meets the fine, the material meets the immaterial.
Team:
Collaborators: Lukas Mayr, Julian Mahlknecht
Project management: Dr. Ing. Roman Rives APRGROUP
Security Coordinator: Dr. Ing. Roman Rives
Statics: Dr. Ing. Rodolfo Senoner
Statics special civil engineering: Dr. Ing. Thomas Larcher
Electrical planner: Per. Ind. Jan Palfrader
HS planner: Denis TavellaTkon
Geology: Dr. Geol. Ursula Sulzenbacher, Dr. Geol. Maria-LuiseGögl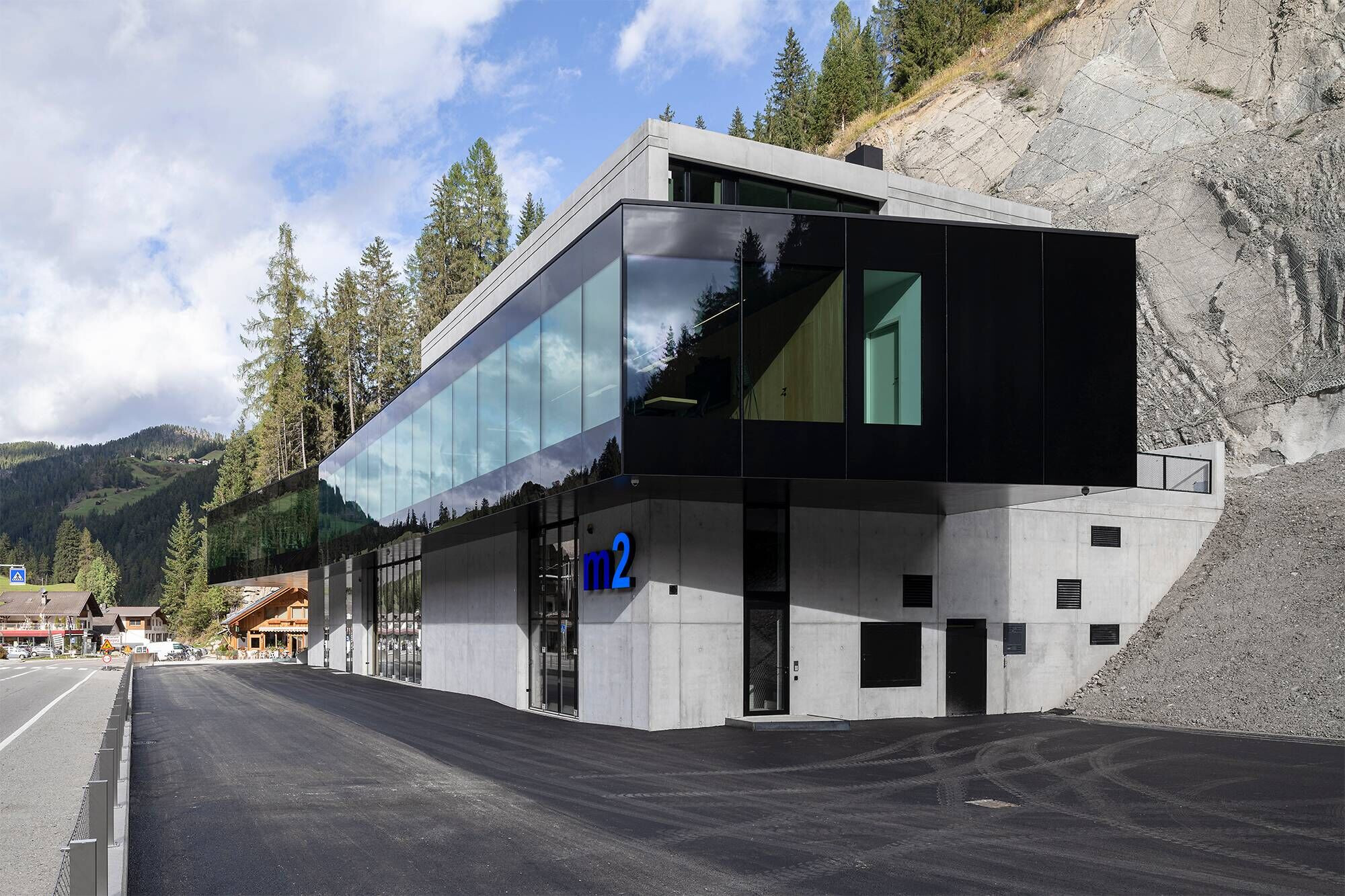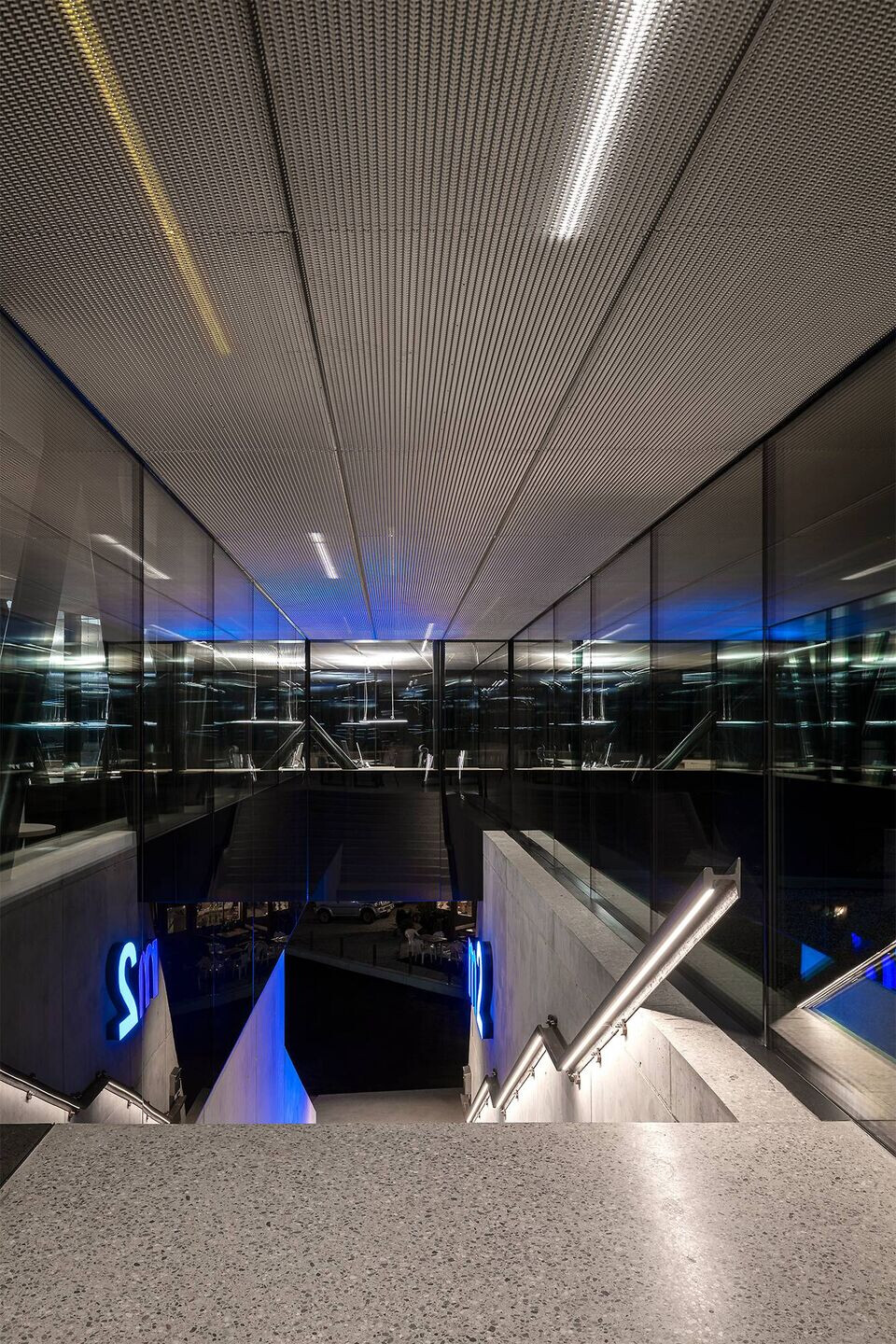 Material Used:
Earthmoving: Miribung
Special Civil Engineering: Graber
Rock protection: Sarnertec
Construction company: Unionbau
Glass facade: Vitralux, GlasMarte
Heating/plumbing: Miribung Emil
Electrical installations: Electro Moritz
Ventilation: Weger
Acoustic ceiling, painters, warm floors: Artejanat
Tiles, ground concrete: PF design
Metal: Castlunger Metal
Interior: Plana Ladina
Doors apartment: Ulrich Tolpeit
Metal doors: Fireservice
Industrial doors: Auroport