Our project partakes in a broader program of reconstruction of the building located on 310-312 rue Vaugirad, in Paris 15th arrondissement, foreseeing the complete transformation of a site occupied by a religious congregation with the creation of an intergenerational house along with that of accommodations. These two programs find their implementation according to the original disposition of the place, organised around two gardens.
The first garden forms a cloister around which the maison Saint-Charles is arranged. The chapel becomes the privileged crossing point for the visitors, while being at the heart of the project. Its arcades are restored and enhanced, and the gardens – the trees of which have been preserved – becomes a place for encounters, favouring meditation and wander.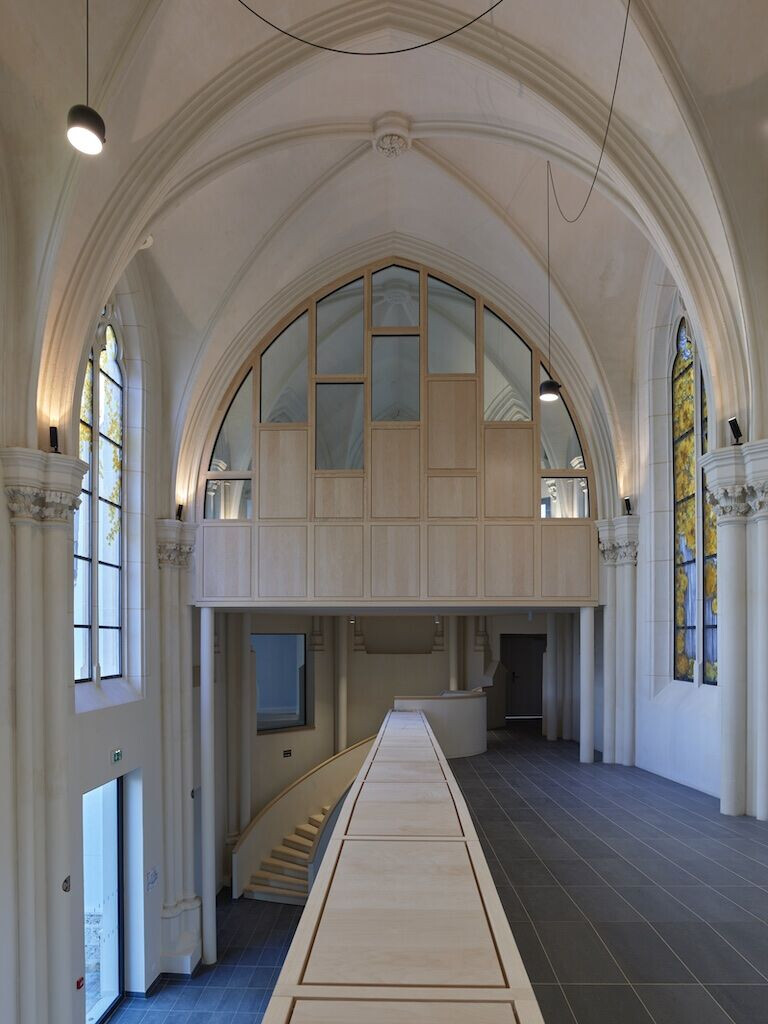 On rue Vaugirad, the height, materiality and presence of the bow windows allow the façade to create ties with the neighbouring buildings, while underlining the access to the maison Saint-Charles and to the homeownership housings which spread out at the background of the site, behind two large entrance porches. The facades are treated with natural materials such as wood and stone, and with concrete, which has been tinted in order to maintain the chromatic harmony of the site.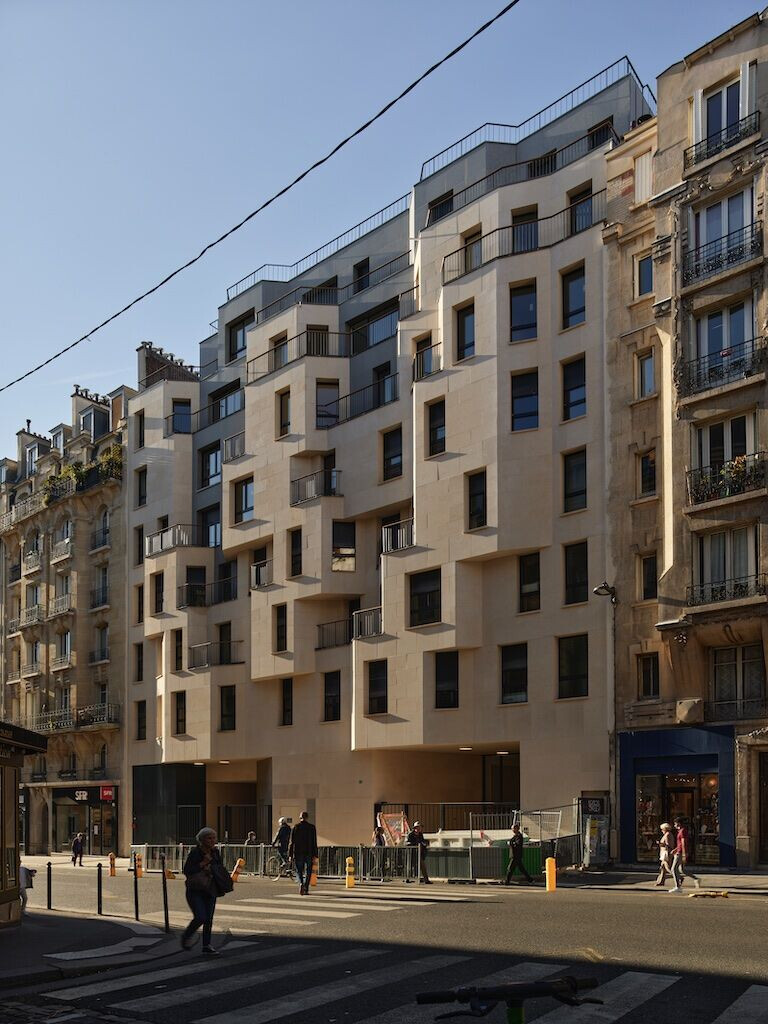 The project is simultaneously made with that of homeownership housings which occupy the last levels of the central building located at the end of the lot, and around a second garden protected from the bustle of the street.We have coordinated the entire project; the second part having been carried out by Marie-Odile Foucras architecte.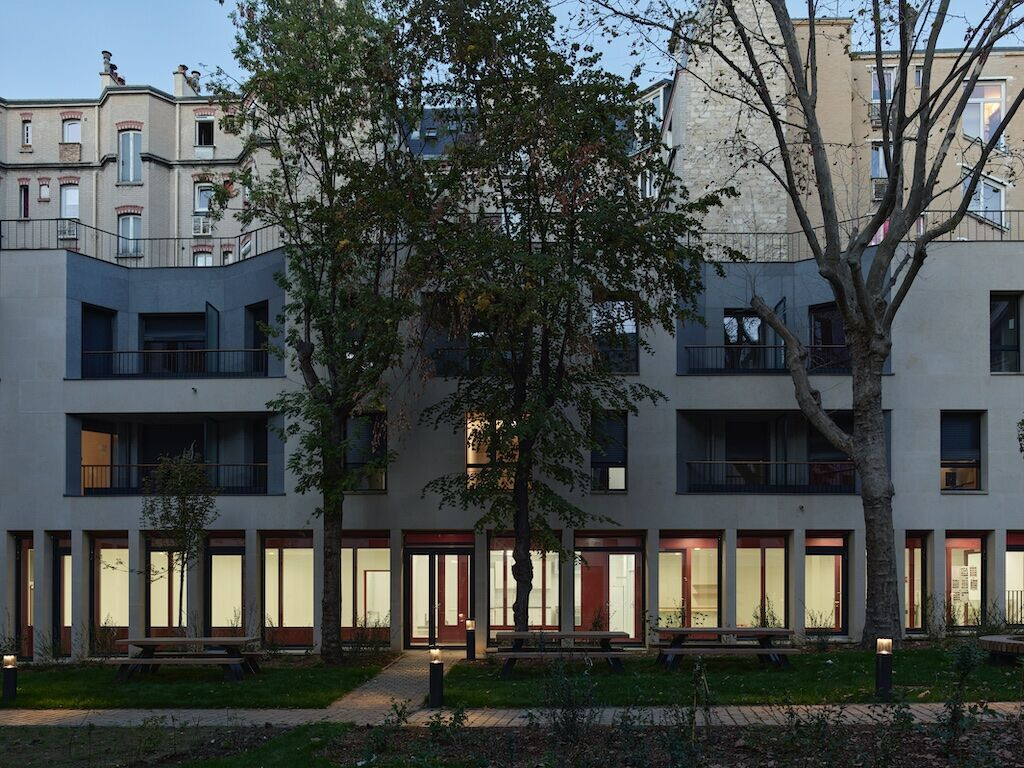 Material used:
1. Facade cladding-Blond limestone, from the Croix Huyart quarry
2. Facade cladding-Ceni Azul stone, imported by MDY
3. Interior lighting- For the chapel: Aim, from Flos
4. Acoustic false ceilings Décor Quadril, Knauf
5. Projection blinds -Galleria blinds, from Griesser