Rotterdam's Slaghek neighbourhood, in the southern part of the city, has gained 54 spacious apartments and 32 splendid new single-family houses, each with their own garden. This high-quality, social-sector rental housing has been carefully incorporated into the established town-planning fabric, and fits in subtly with the neighbourhood's existing residential buildings. The contemporary expression of Rotterdam's typical open portico provides residents with a safe and characterful entrance.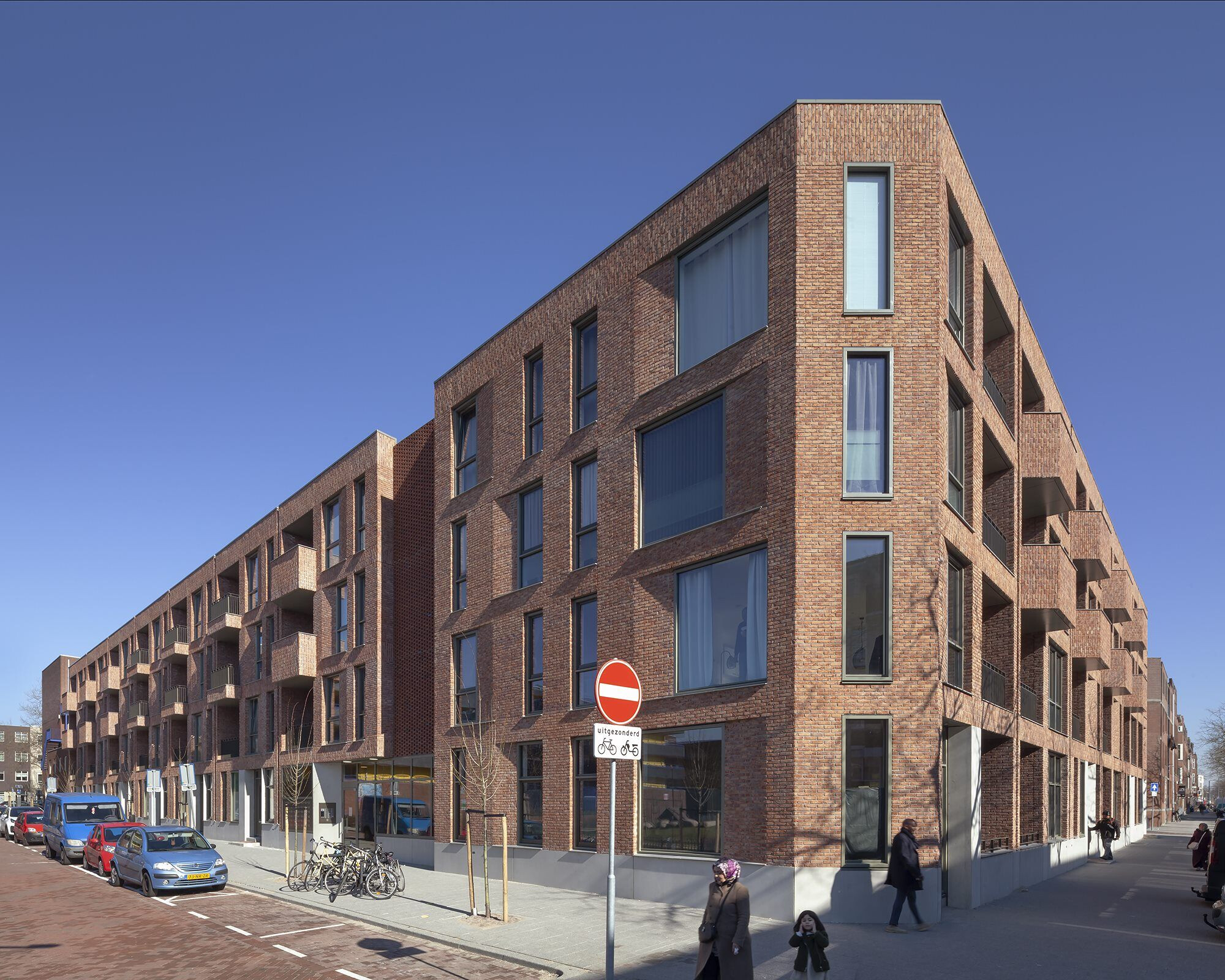 Malieklos forms part of the improvement project for the Hillesluis area in particular, and for all of southern Rotterdam in general. The existing housing was in need of replacement, and was exhibiting problems with their foundations, among others. The new residential buildings are energy efficient, not serviced with gas, and are fitted with solar roof-panels to ensure low energy bills. The gardens and green roofs contribute to the collection and storage of rainwater.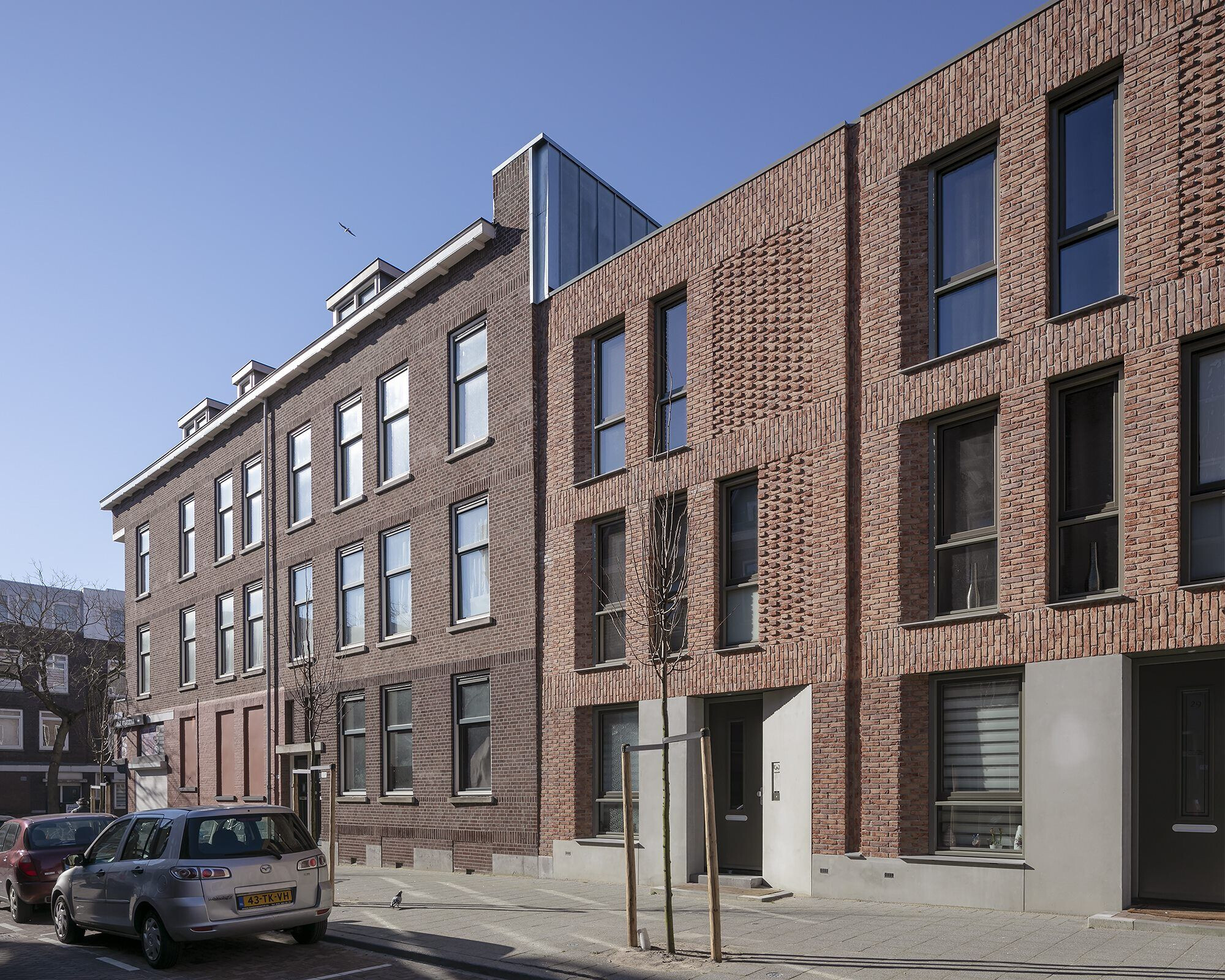 The overall design pursues existing characteristic architectural themes observable in the neighbourhood. The concrete plinths serve as a transition from pavement to façade, rising up to accentuate the entrances. Subtle variations in the detailing of the brick construction elements delineate smaller grains of a few homes, which are staggered to follow the ground level. The groups are further differentiated from each other by recessed, vertical 'grouting', while variations in the brickwork patterning, as well as diagonally trimmed window nudes and balconies, enrich the facades. The horizontal articulation of the basements, mid-sections and rooflines, as well as the slanted trim of the street corners harmonise with the existing architectural character of the area.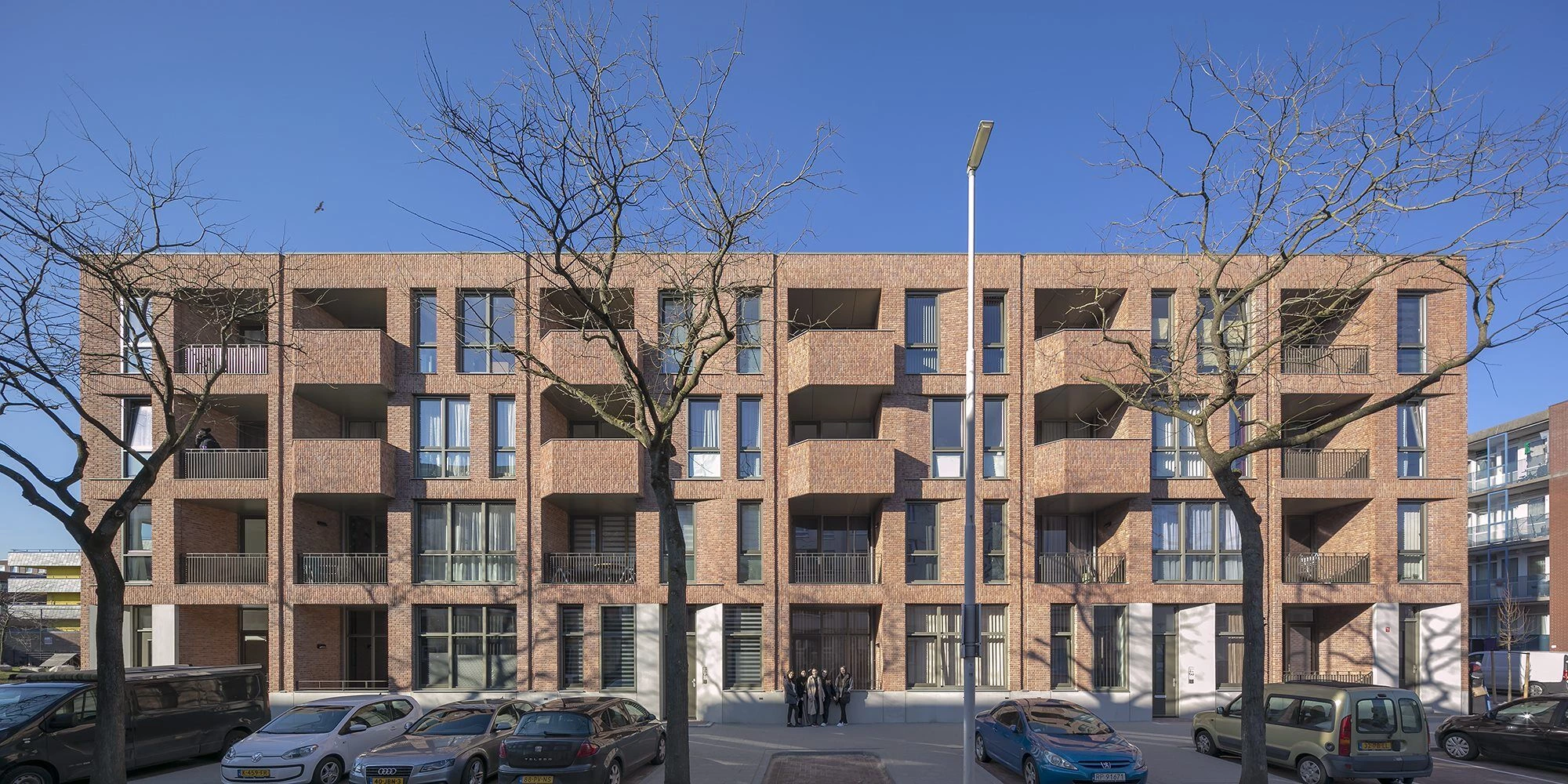 The communal entrance for the apartments is on Klosstraat. An important aspect of the design was providing a single, main entry where residents could meet and get to know each other. Both this entrance and the open stairwell on Maliestraat express a new take on the portico-flat building, very common in Rotterdam. Open, 'Brazilian' brickwork securely encloses the stairwells, while ensuring free exposure to the elements and good ventilation. During the day, residents witness an interesting play of filtered light in the stairwells, and by night, when the lighting within the stairwells is on, the whole portico becomes an atmospheric lantern.