Mecidiyeköy-Maslakaxis in Istanbul is the area where Turkey's foreign capital takes its most visible form. The design of the office building on this axis near to its Istinye connection was conditioned by inputs like the tension by the density of its environ and the restrictions of the site. The client was expecting a prestigous building to glitter just like the surrounding buildings which have been developed without any certain rule, plan or order.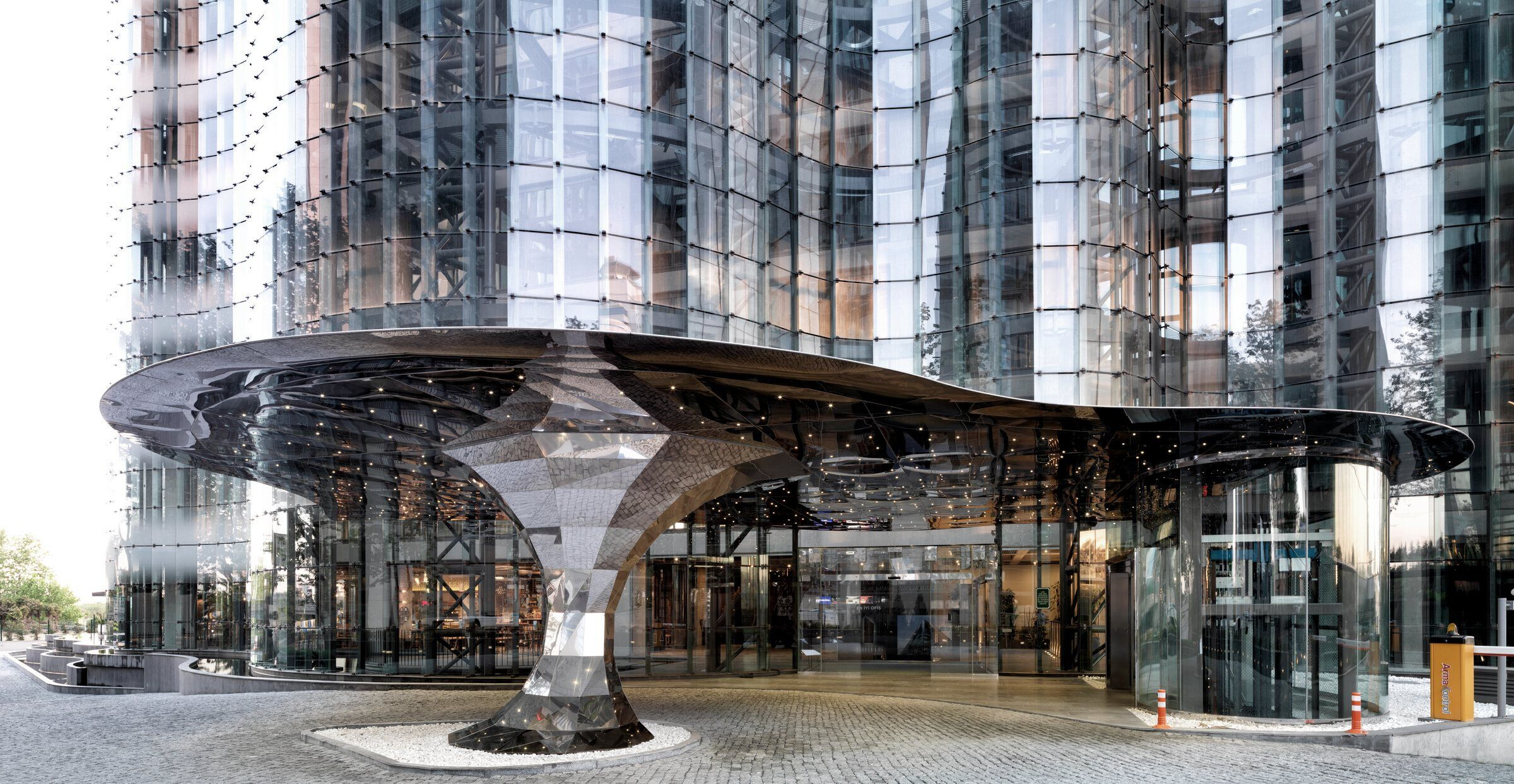 Maslak No.1 Office Tower, in addition to motivations of meeting the Clients expectations of a prominent structure was also designed with an aim to elevate the spatial quality of the typical office by means of vertical interior gardens. This particular approach of enhancing the standart office space sets it apart from the other projects along 'Istanbul's most significant Business District' -Büyükdere Avenue- and was achieved by designing a transparent structural envelope around a typical office block of 8.25*8.25m grid.
This envelope acts as a secondary facade in South and West directions, is detached from the interior office block up to 17 meters and gives way to attaining 20 meters high interior gardens. The void between the two facades was planned to act as an acoustical and climatic buffer zone.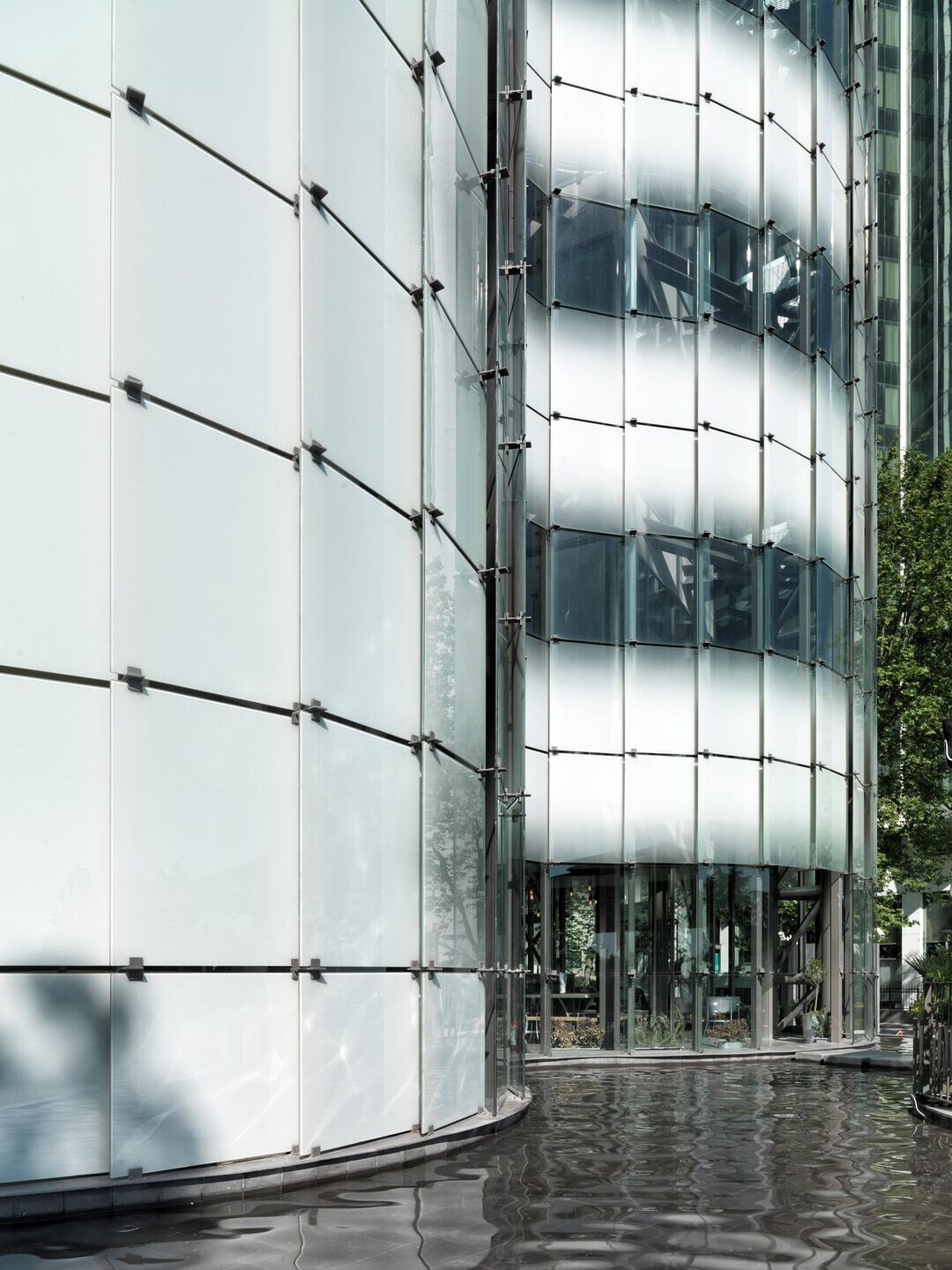 The curvilinear plan of the facade formed by 150*200cm rectangular modules was designed in reference to its perception from the highway. Tha facade takes its shape through a fish-scale arrangement of glass panels to which a semi-transparent film is applied allowing fresh air to infiltrate into the intermediate space. The opacity of the film varies in accordance with the orientation of the facade; it becomes less-transparent in the southern facade whereas the panels emerge as almost transparent glasses in the northern facade.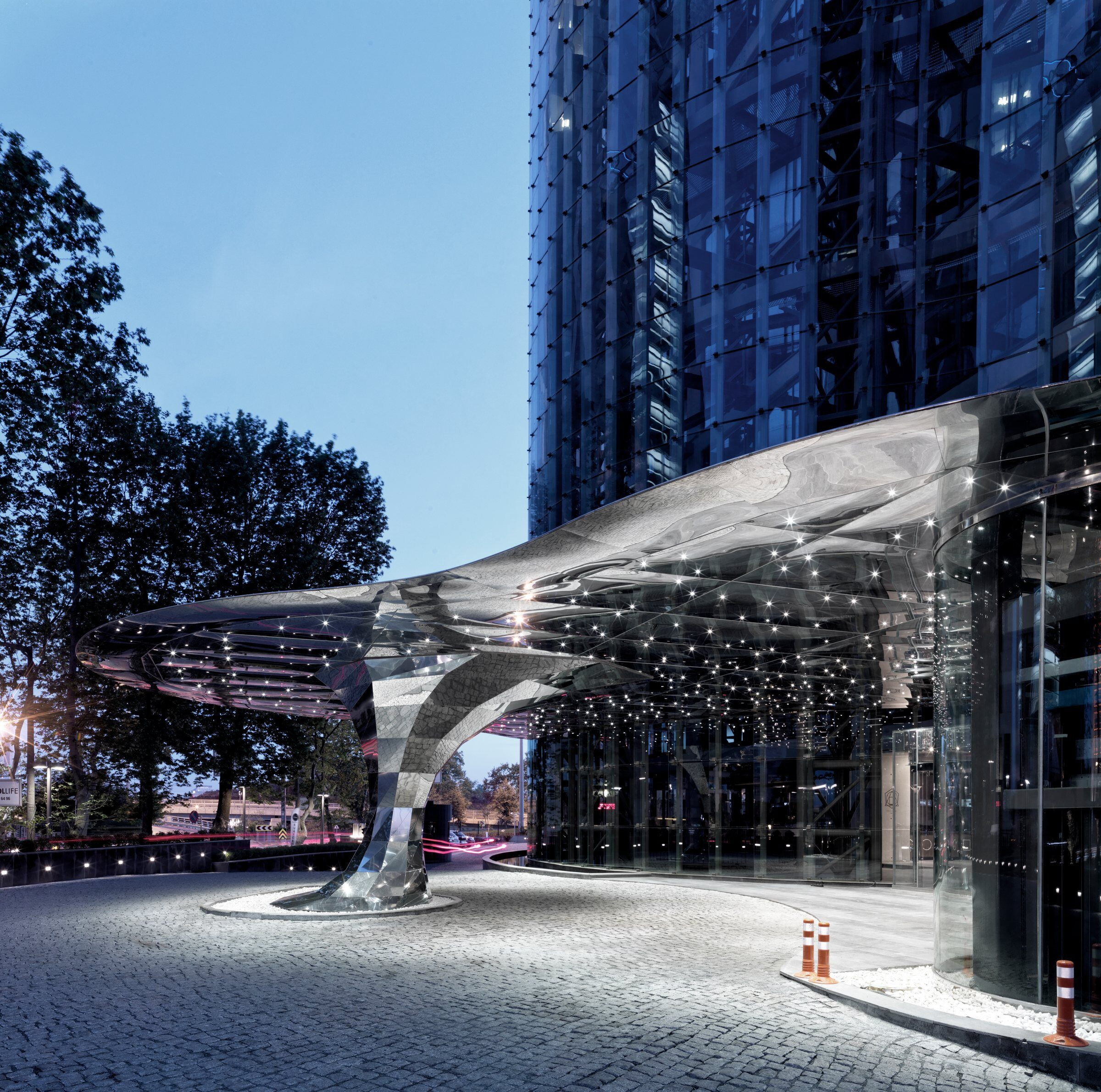 Another significant feature of the building is its porosity on the ground level. The office buildings in this district are planned and are being managed as private gated communities, independently secured and controlled. No free access or passage is allowed even at the communal ground levels, that prevents any possible interaction with the street and neighboring alike complexes. As a matter of creating permability on the urban level, a considerable part of the ground floor, together with the buffer zone and the outside terrace at Maslak No:1 Tower is kept off the secured&private areas of the building, that welcomes public freely with a hope that future developments or refurbishments at the region may carry on this approach to enchance the urban life around the district.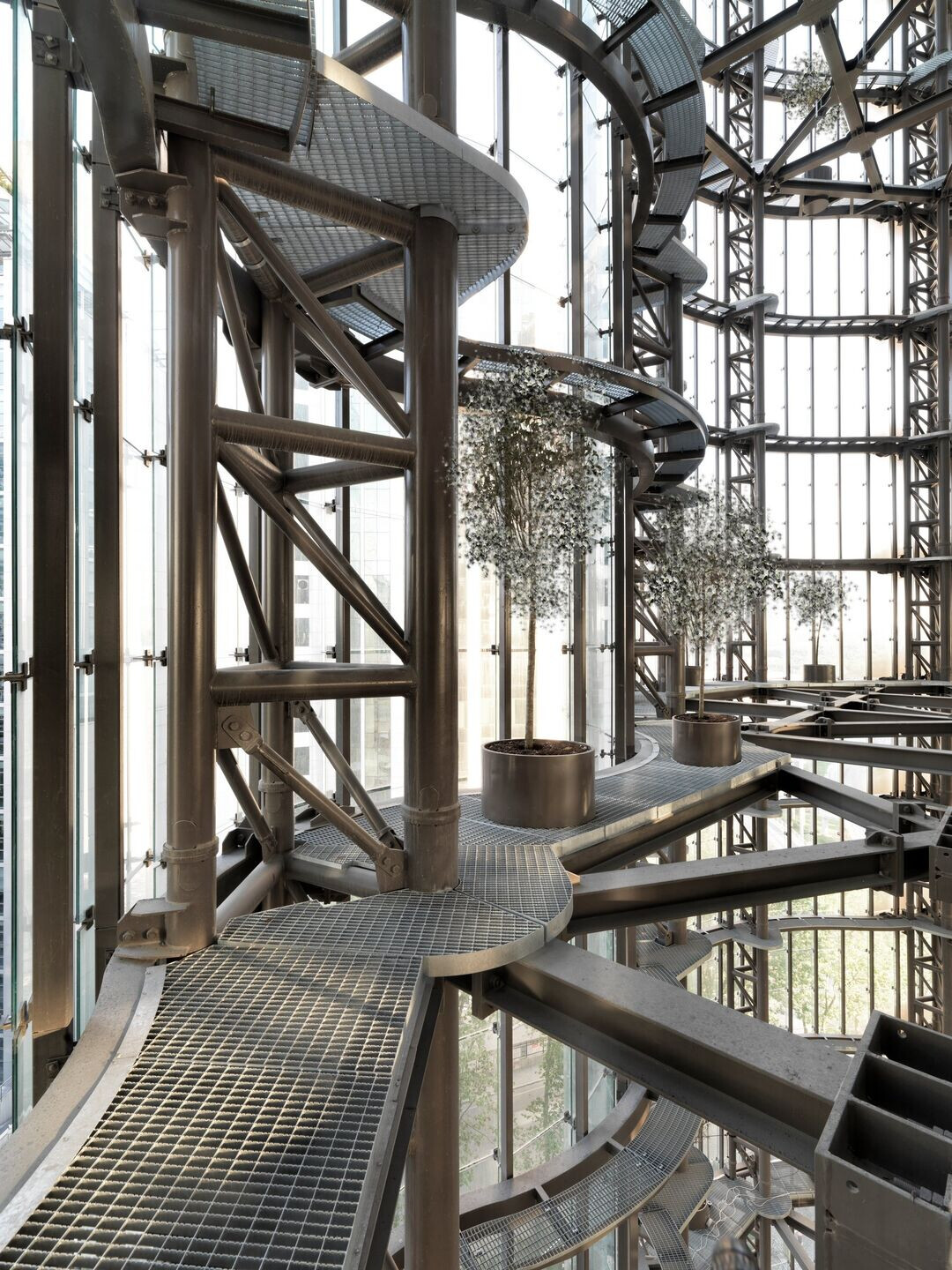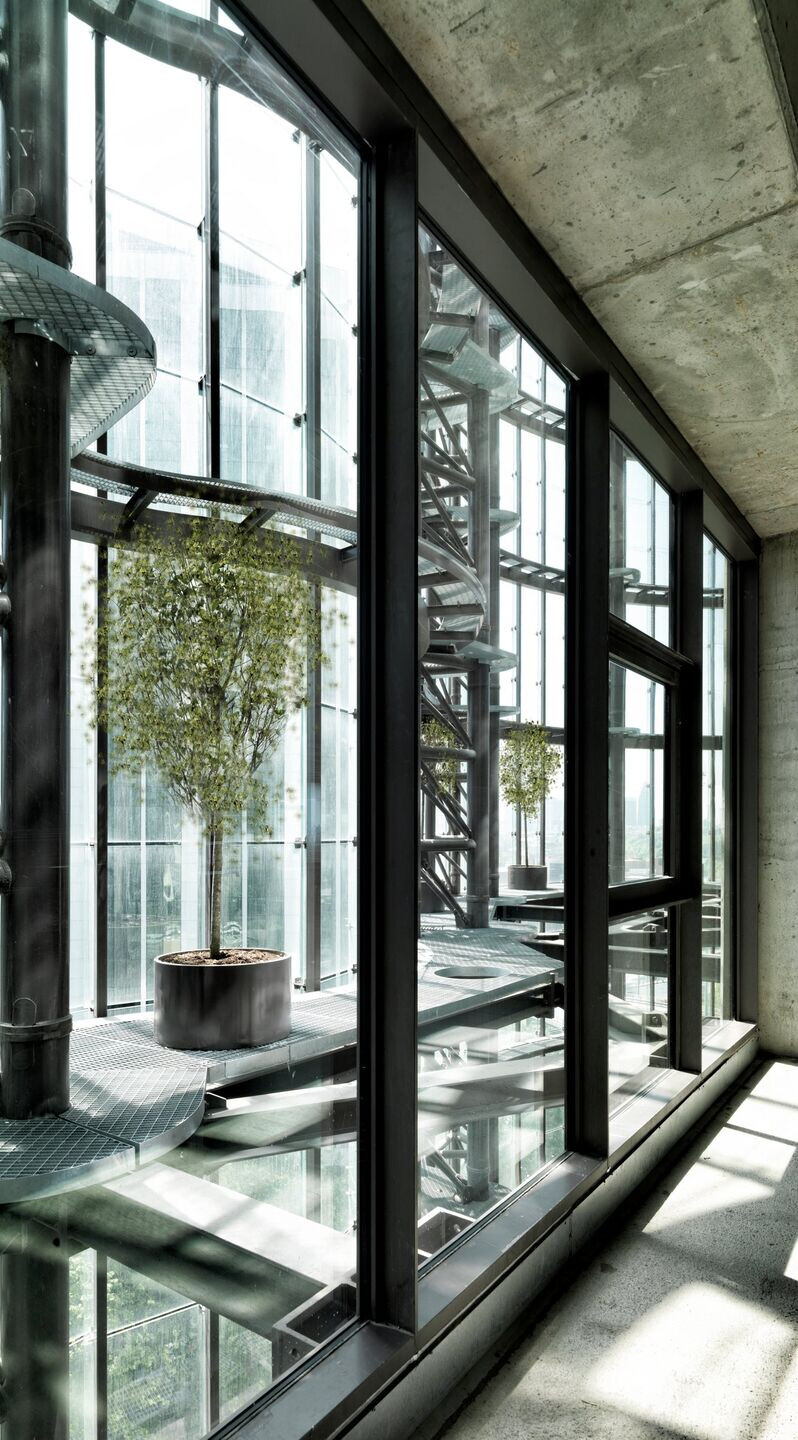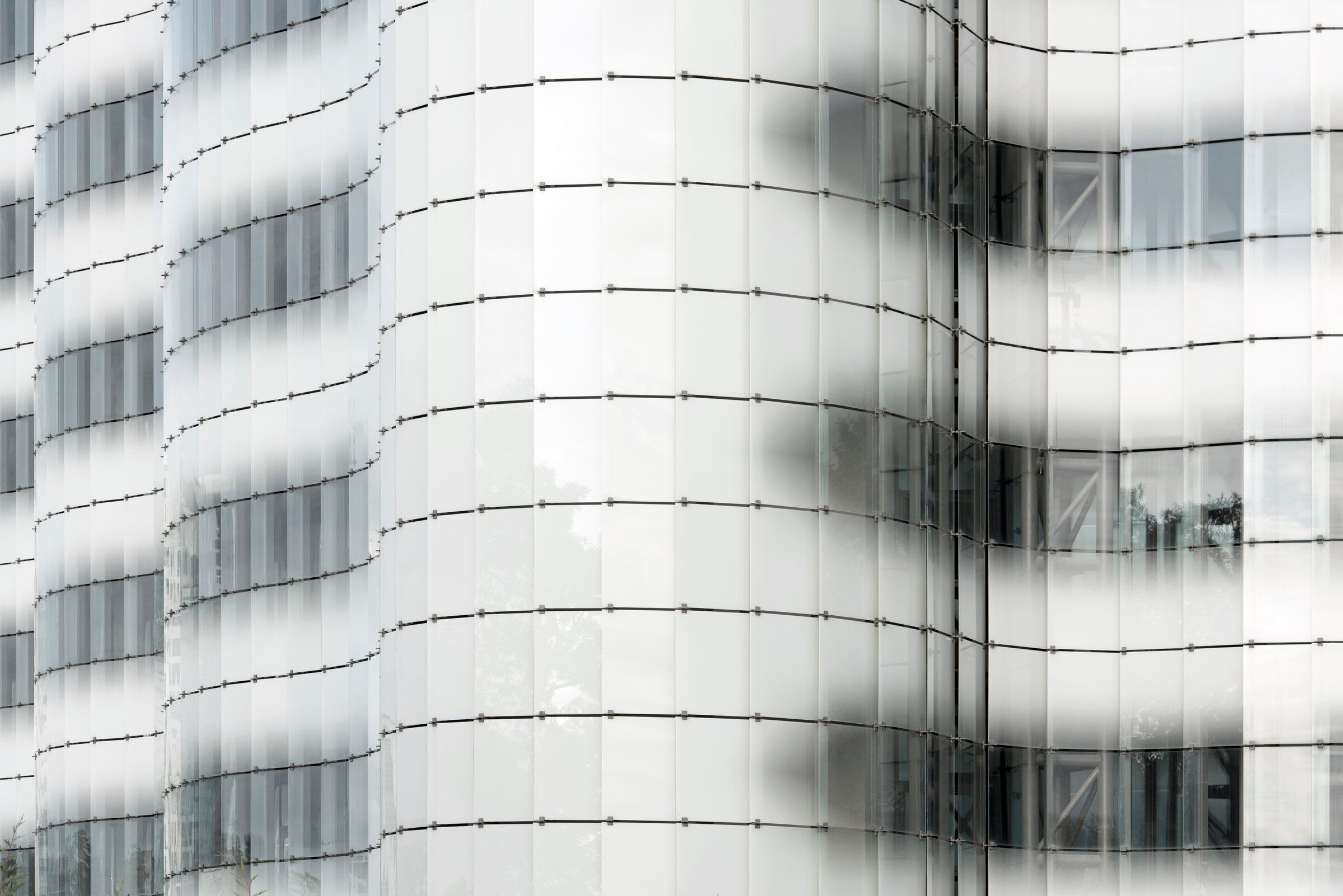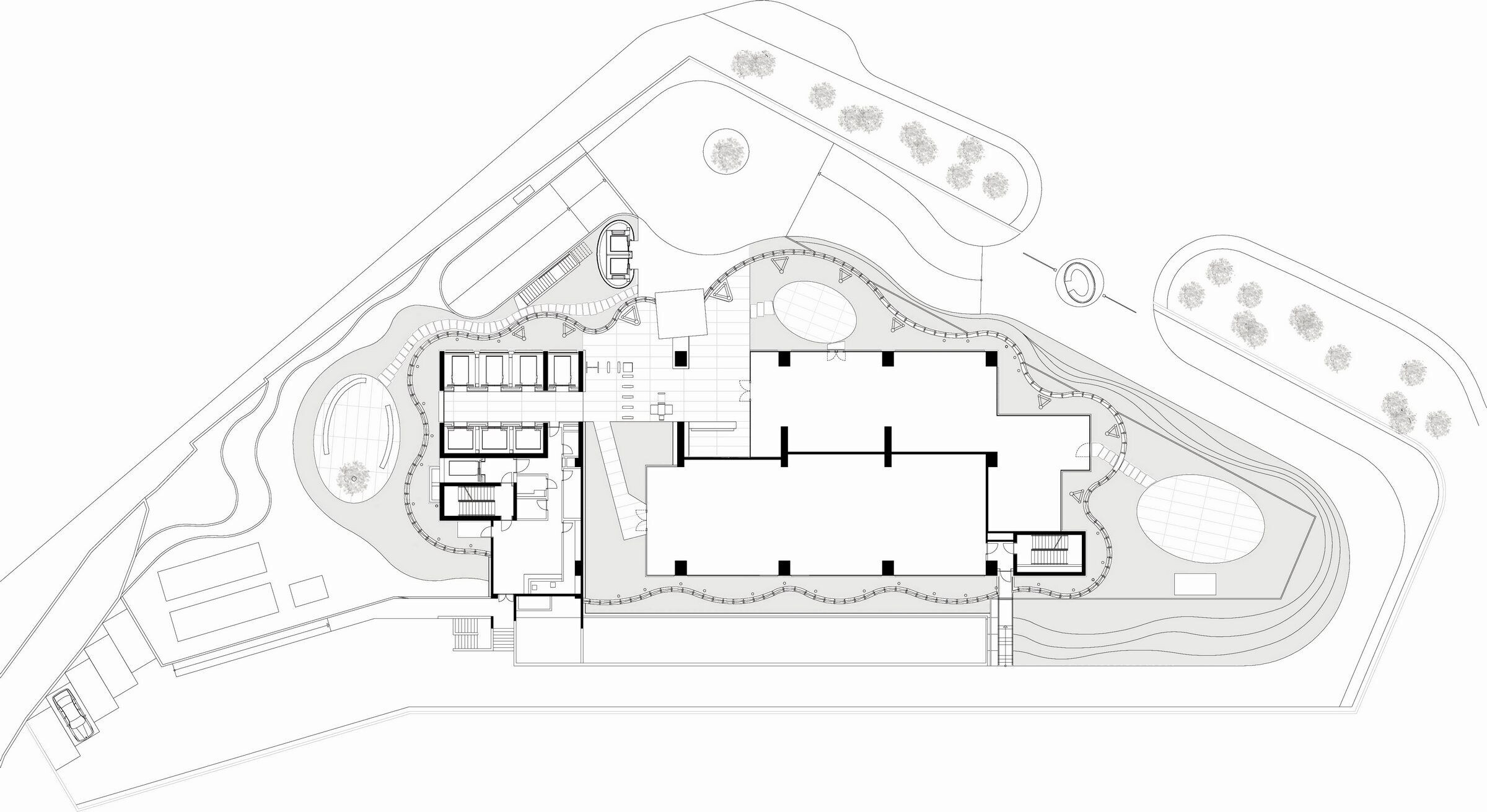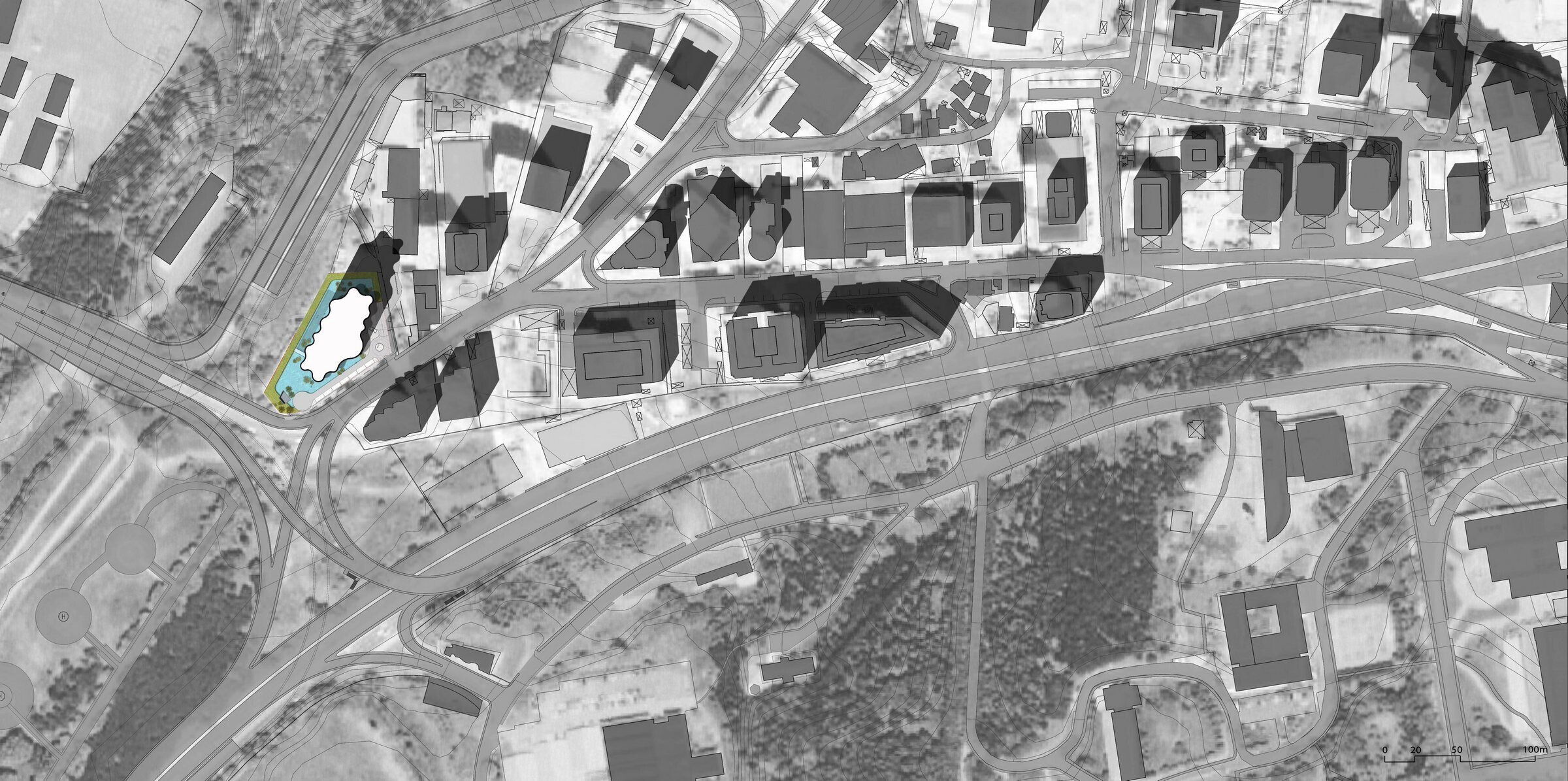 Material Used :
Exterior Cladding
1. Masonry: AERATED CONCRETE BUILDING BLOCKS: NUH GAZBETON COMPANY
2. Metal panels: ERBAY ALUMINIUM
3. Metal/glass curtain wall: ERBAY ALUMINIUM
4. Rainscreen: ERBAY ALUMINIUM
5. Precast concrete: BOĞAZİÇİ CONCRETE

Roofing
1. Elastomeric: BASF POLYREA: DETAY YAPI

Windows
1. Metal frame: SCHÜCO :ERBAY ALUMINIUM

Glazing
1. Glass: LAMINATED GLASS & TEMPERED GLASS: TRAKYA GLASS

Doors
1. Entrances: AUTOMATIC SWING DOORS: DORMA
2. Metal doors: METAL DOOR: DOORATUR
3. Fire-control doors, security grilles: FIRE CONTROL DOORS: DOORATUR

Hardware
1. Locksets: DORMA
2. Closers: DORMA
3. Exit devices: DORMA
4. Pulls: DORMA
5. Security devices: DORMA

Interior Finishes (BUILDING SHELL AND CORE CONSTRUCTED)
1. Paints and stains: FİLLİ BOYA (Betek Boya Kimyave Sanayi A.Ş.)
2. Wall coverings: PAINTED GLASS PANEL & STAINLESS STEEL: MOT DESIGN
3. Floor and wall tile: NATURAL STONE - BASALT
4. Raised flooring: CALCIUM SULPHATE ACCESS FLOORING SYSTEM: ALTAY GRUP

Furnishings
1. Reception furniture: NURUS

Lighting
1. Exterior: FİBERLİ LIGHTING

Conveyance
1. Elevators/escalators: OTİS ELEVATOR
2. Plumbing: VİTRA

Energy
1. Energy management or building automation system: MATRİKS