The building ensemble "Maslak Square" for the client Kapital Real Estate Development comprises two crystalline volumes of differing heights which will stand in the central business district of Maslak, making a previously inaccessible commercial site available for public use again.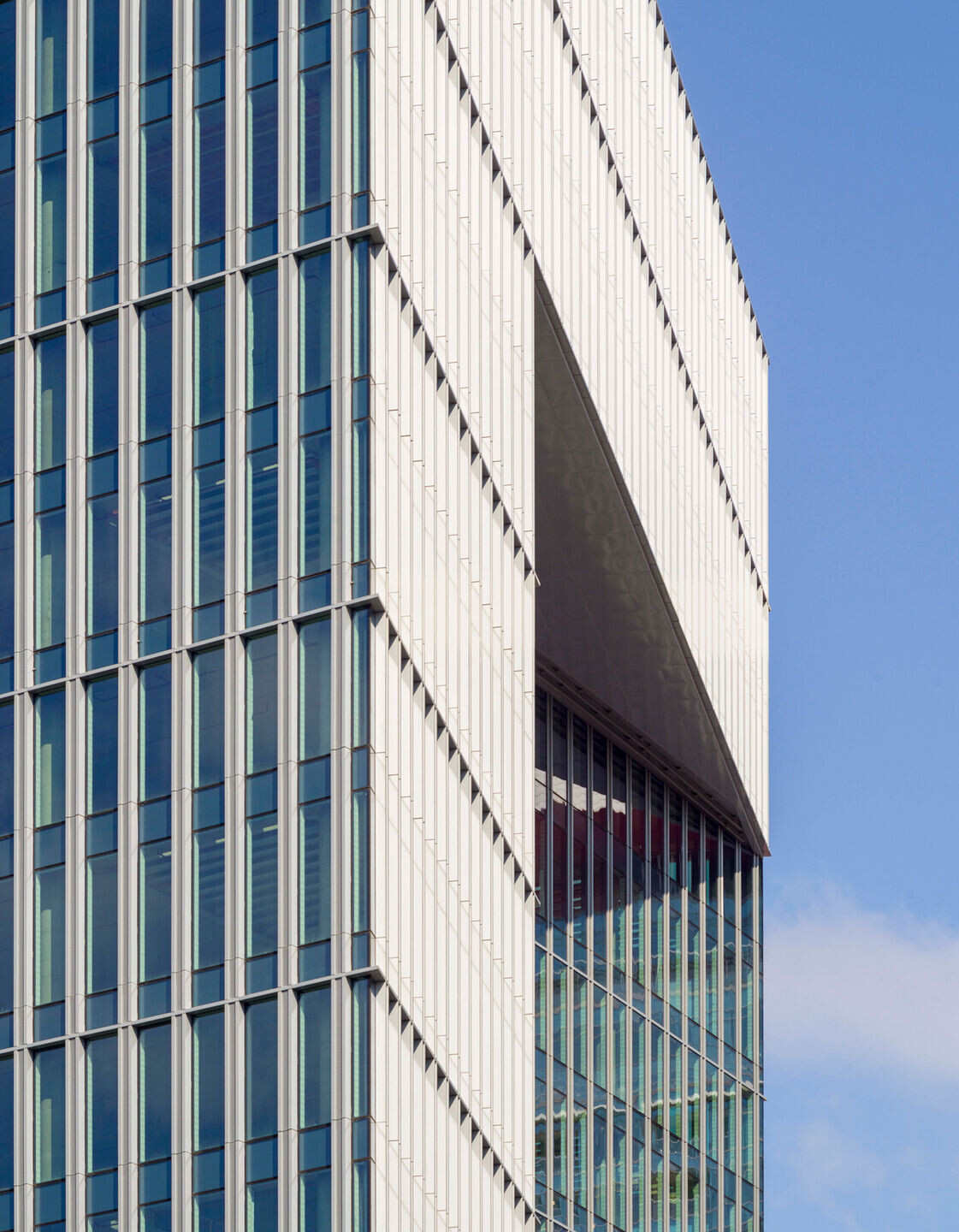 The up and coming district of Maslak in Istanbul is a typical converted area whose significance is steadily increasing with the influx of international service companies. The design of this new building with its two separate towers will create an appealing passageway as an ideal route across the premises for residents and visitors.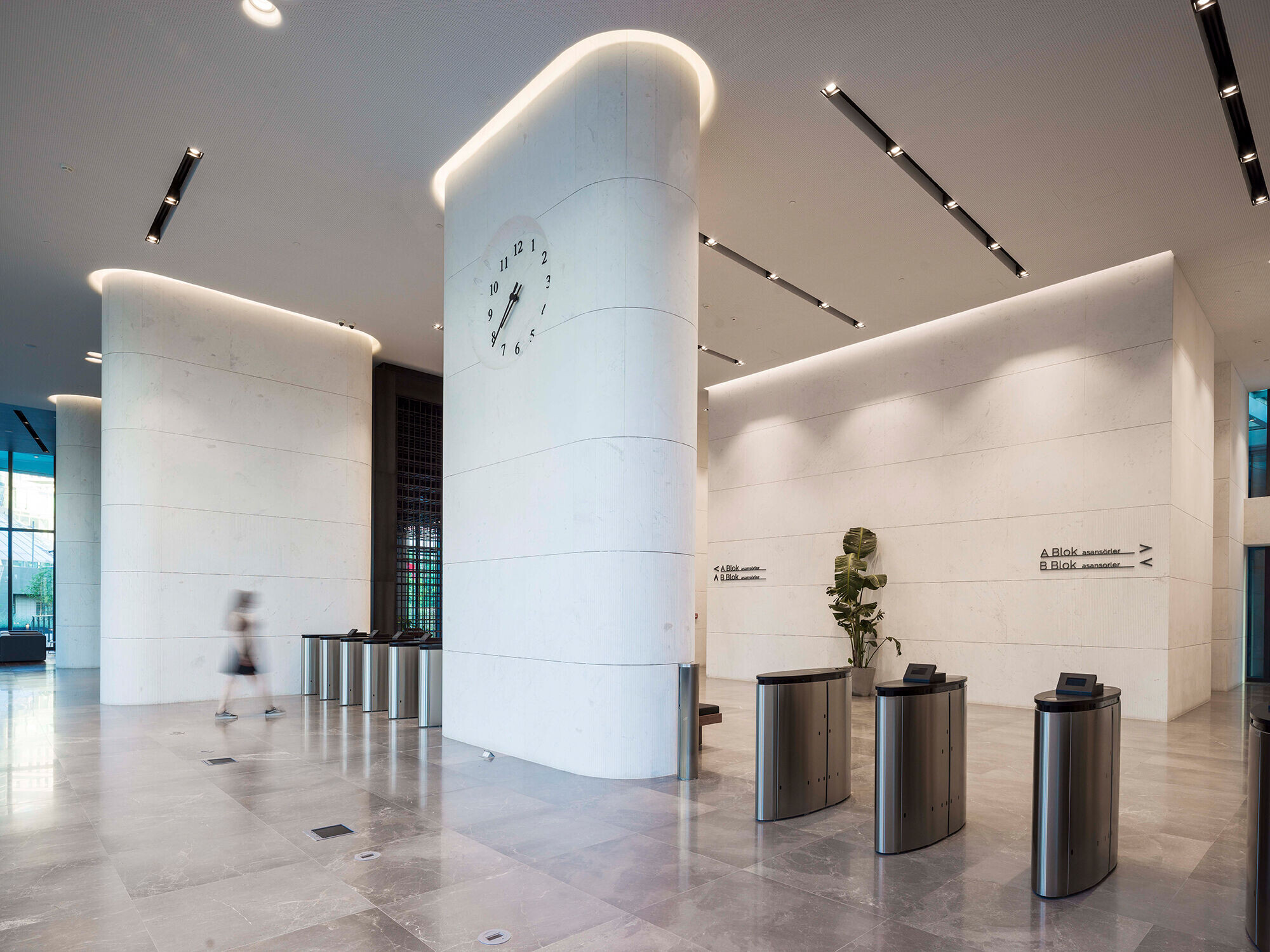 The planned utilisation of the ground floor will ensure added value for the area: a market hall with surrounding green spaces will provide an attractive canvas for urban living. The entrances and foyers of the offices will be located on the first floor level. "The Maslak Square project is a typical urban repair. An area that has been cut off from the life of the city for decades is becoming an urban catalyst", says Gerhard G. Feldmeyer, Senior Partner at HPP.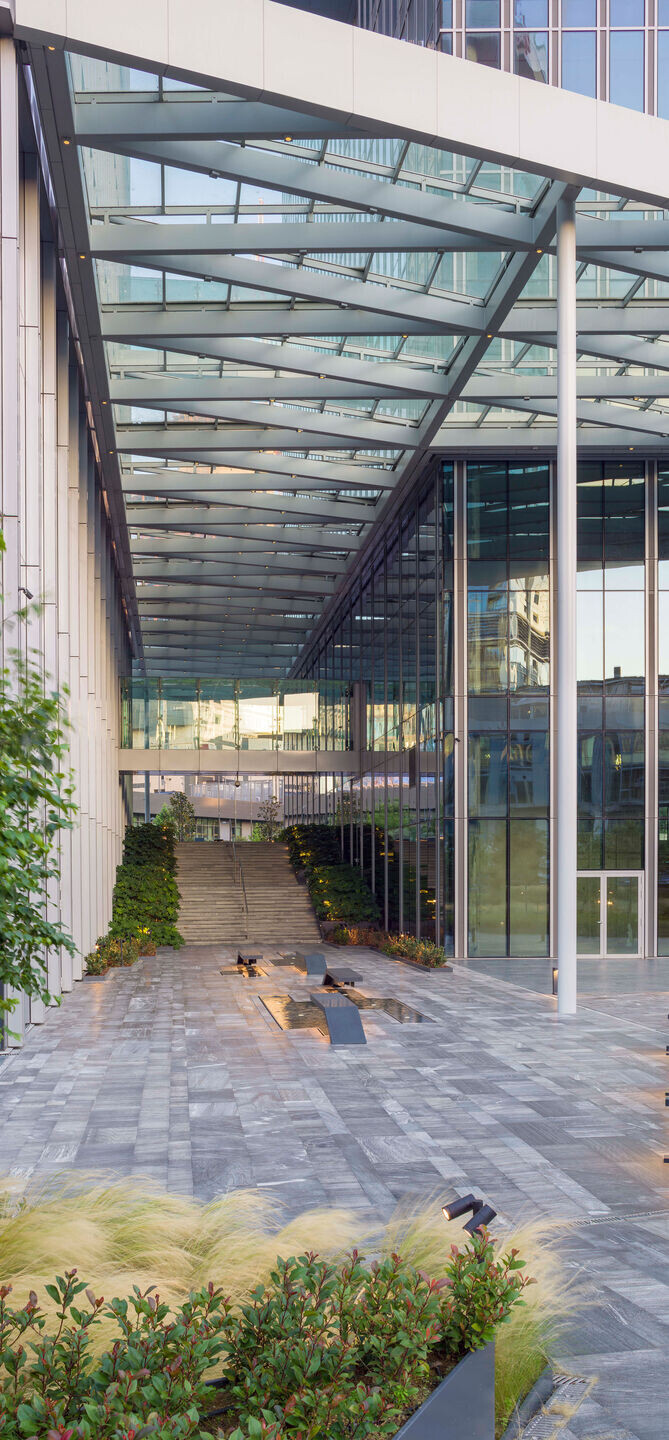 The two parts of the building with their differing heights blend perfectly into the lively topography of the city district and are linked to one another by three fully glazed bridges. The blocks can be used separately or by a single tenant. The two towers have different aspects, creating multiple connections to the city environment and consciously avoiding a "back" to the building.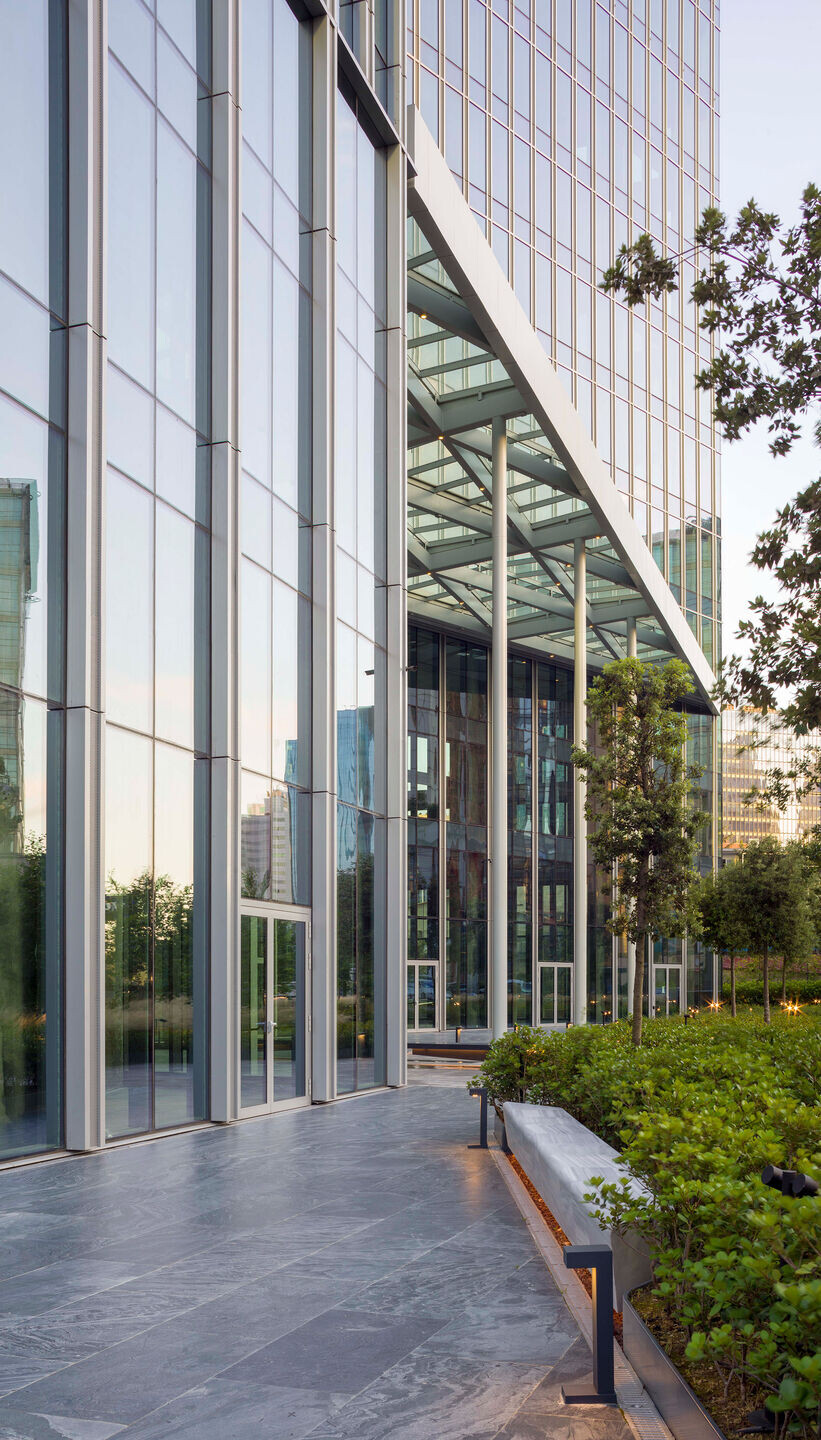 The trapezoid recesses stretching through multiple storeys reinforce the distinctive geometry of the building ensemble. Seen from above, the ensemble and its two glass canopies form a perfect square – hence the project name "Maslak Square".
"The building has been designed to make the best possible use of natural light and natural ventilation in order to ensure sustainable use of resources", explains Bugrahan Sirin, Partner and Office Director in Istanbul, who is managing this project. The two tower sections, set opposite one another a little distance apart, offer protection from prevailing winds as well as providing shade.
In addition, the vertical, contoured façade elements reduce the impact of direct sunlight and protect against overheating. Behind the perforated outline are panels that can be opened, giving users the option of individual ventilation. The materials and products selected for the construction and development are environmentally friendly, durable and recyclable. The building has been awarded LEED gold certification.