Healthcare settings need to fulfill different needs for many audiences. Patients, families, doctors, nurses and staff all interact with the environment in different ways.
Inspire
Hygiene, comfort, easy cleaning and durability are crucial attributes to the design, style and product selected for any healthcare environments. When Mayo Clinic Health System's regional hospital in Fairmont, Minnesota decided it was time for an upgrade, they made sure to take all of these into consideration.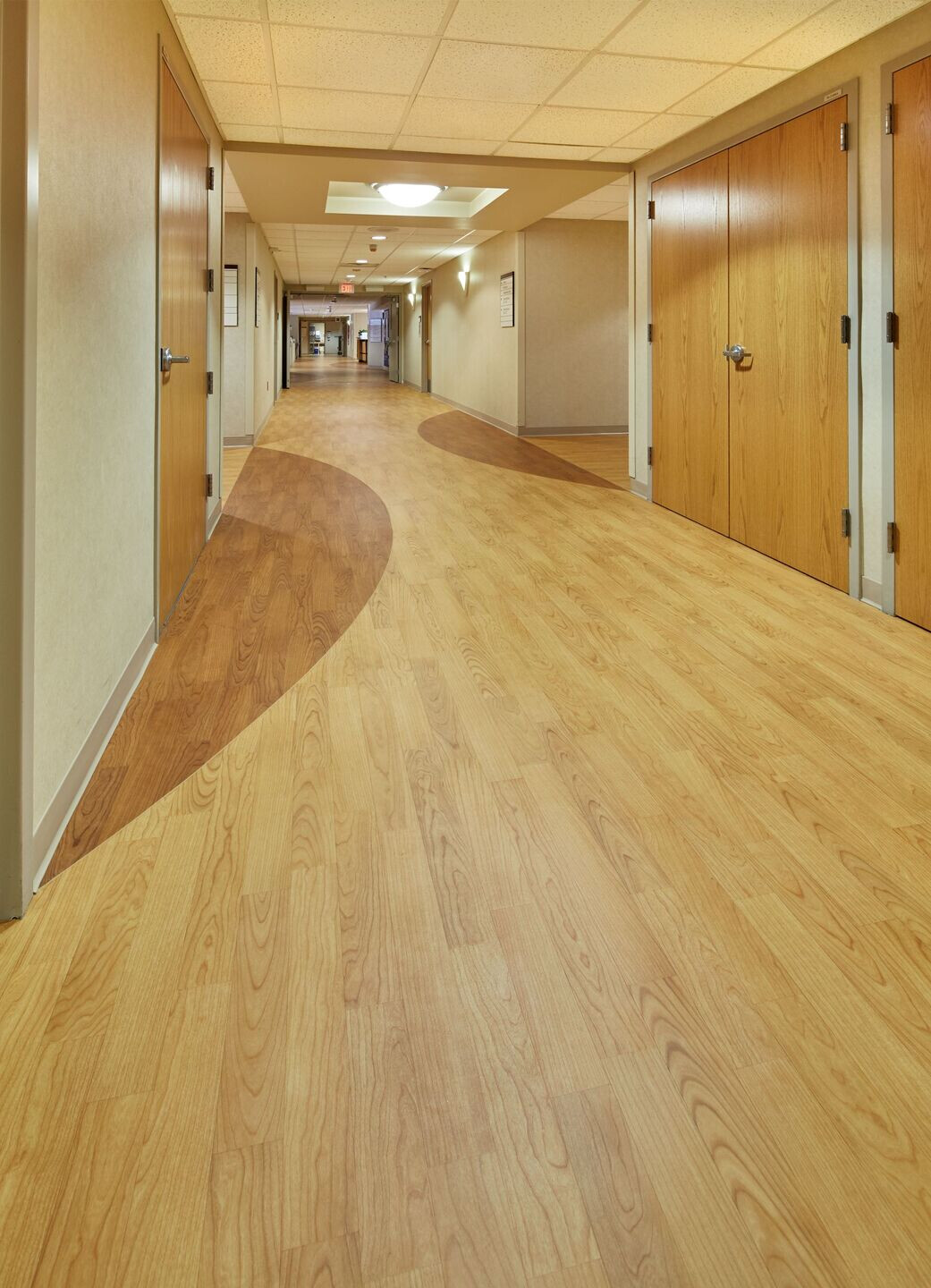 Create
In a healthcare setting, installing the right flooring is crucial in order to fit all of these needs. Mayo Clinic chose Patcraft high performance flooring on an entire patient care floor to replace aging, dark carpet. "It looks like wood grain, has marvelous performance characteristics for this type of application and it matches our décor exactly," says Eric Morris, Director of Facilities. "Going from the old carpet to the new vinyl flooring was very beneficial to our staff, and it's more ergonomic." Patcraft flooring also meets all of Mayo's infection control standards. The product installed at Mayo will not house bacteria and is incredibly easy to clean.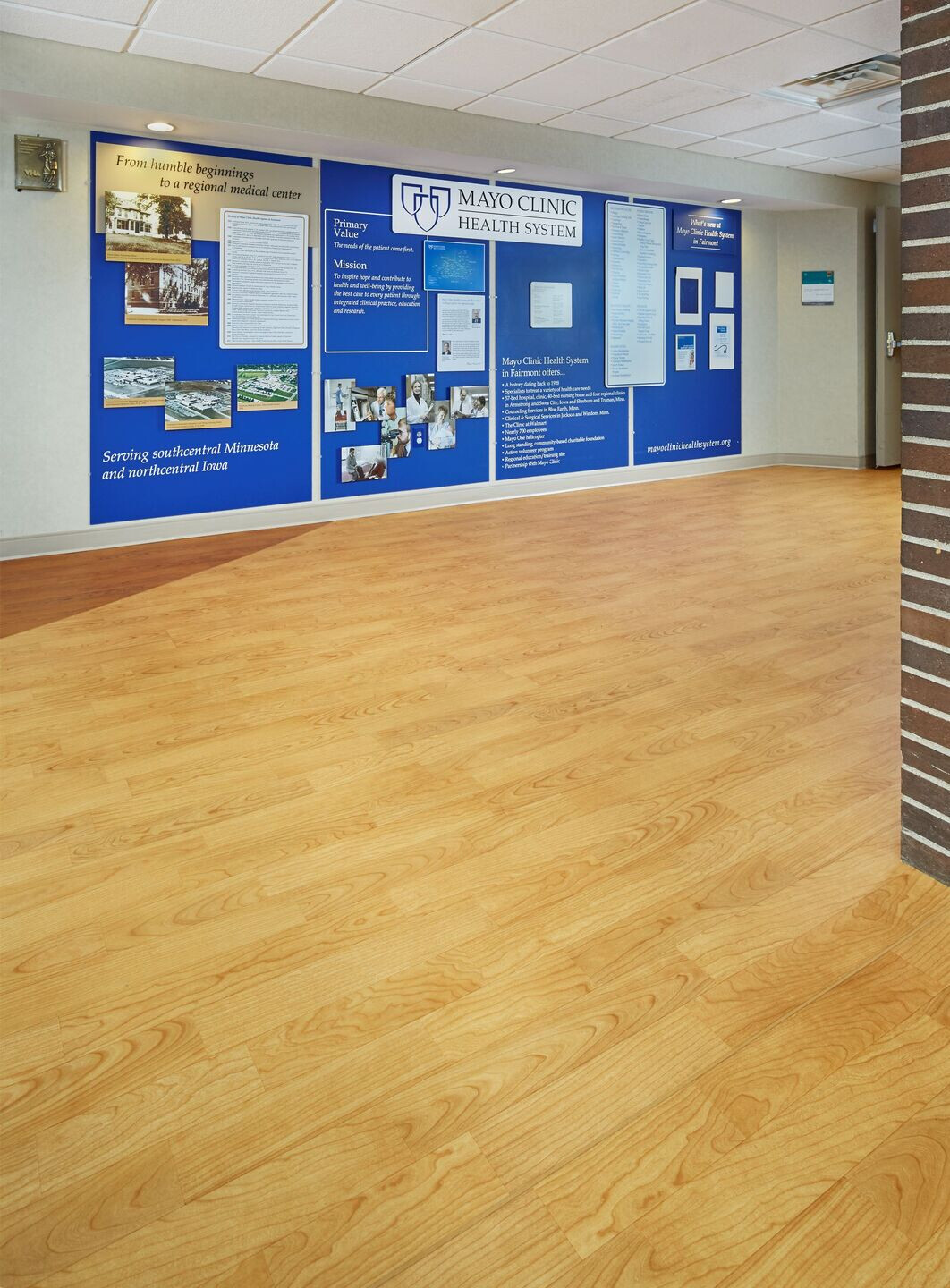 Transform
The Mayo Clinic had a checklist for flooring: healthcare certified, approved for installation in a sanitary setting, fit the facilities color scheme and décor and be durable and easy to maintain. Patcraft's resilient flooring met all the items to a tee, says Morris. "We will try to get 10 to 15 years out of this floor," he says. "We just absolutely love it."
Transform Healing with Patcraft.