The written and printed word is crucial in journalism. We designed a consistent black and white interior for the office of "Märkische Allgemeine Zeitung" – a newspaper publishing company based in Potsdam. The history of newspaper design with its timeless high contrast type face has been our inspiration.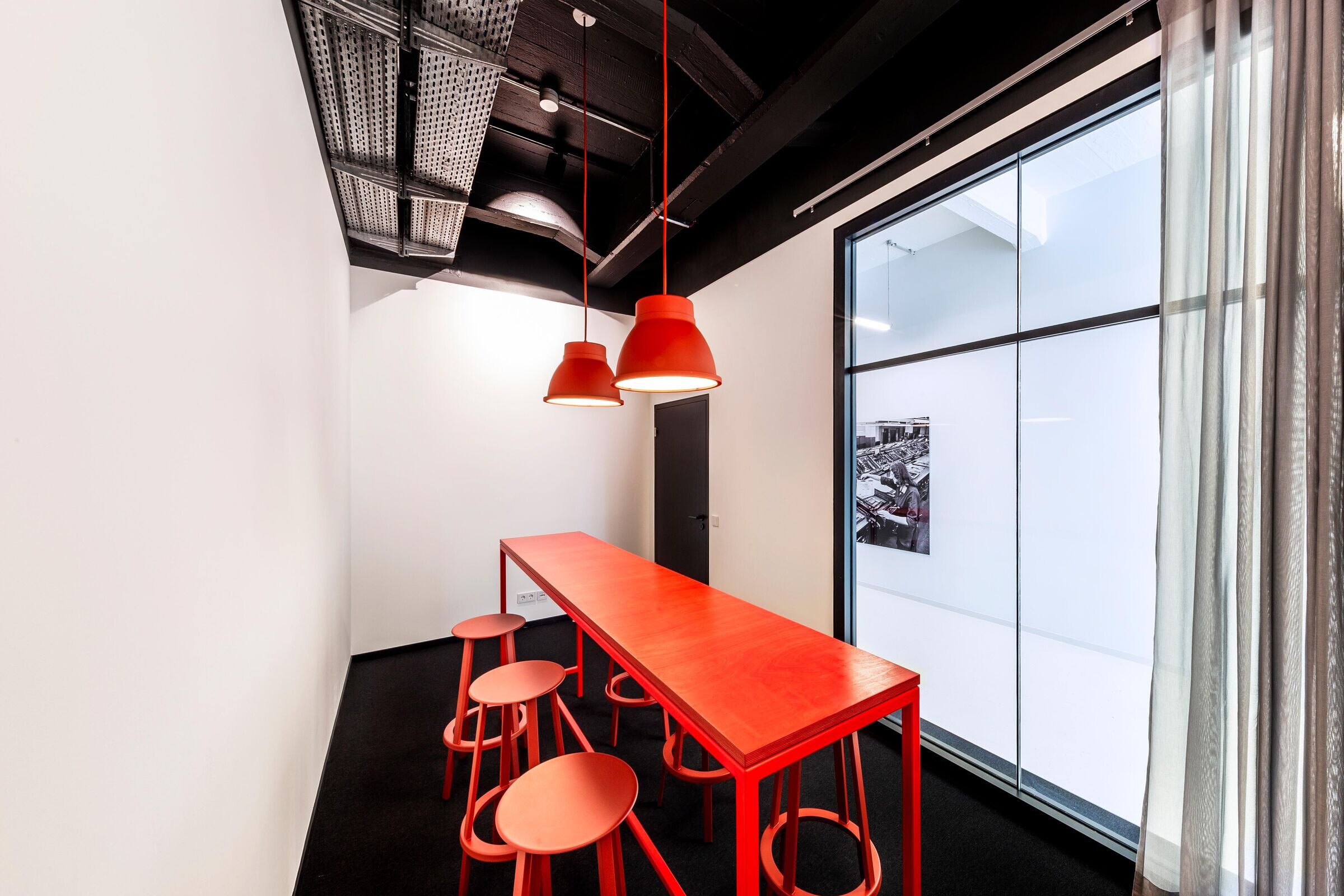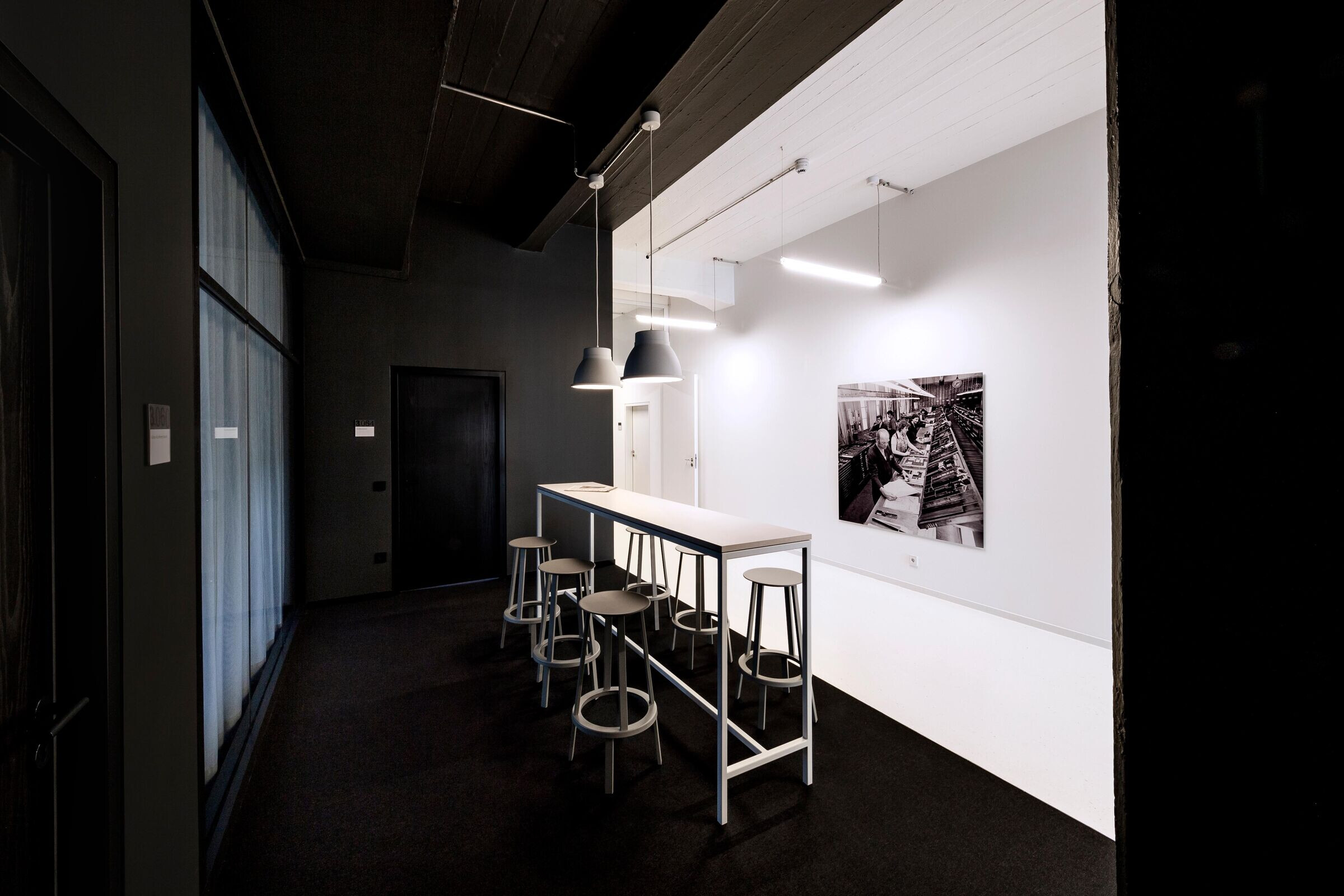 Our aim was to create a symbiosis of old industrial architecture and the feeling of an up-to-date publishing and printing company. The interior concepts base is a hard separation of black and white surfaces. We made the 30 meters long corridor a transition area to achieve the most intense effect: The gallery like bright side is pure and appareled with historical images of the newspaper production in Potsdam. The vinyl floor is lightly mottled.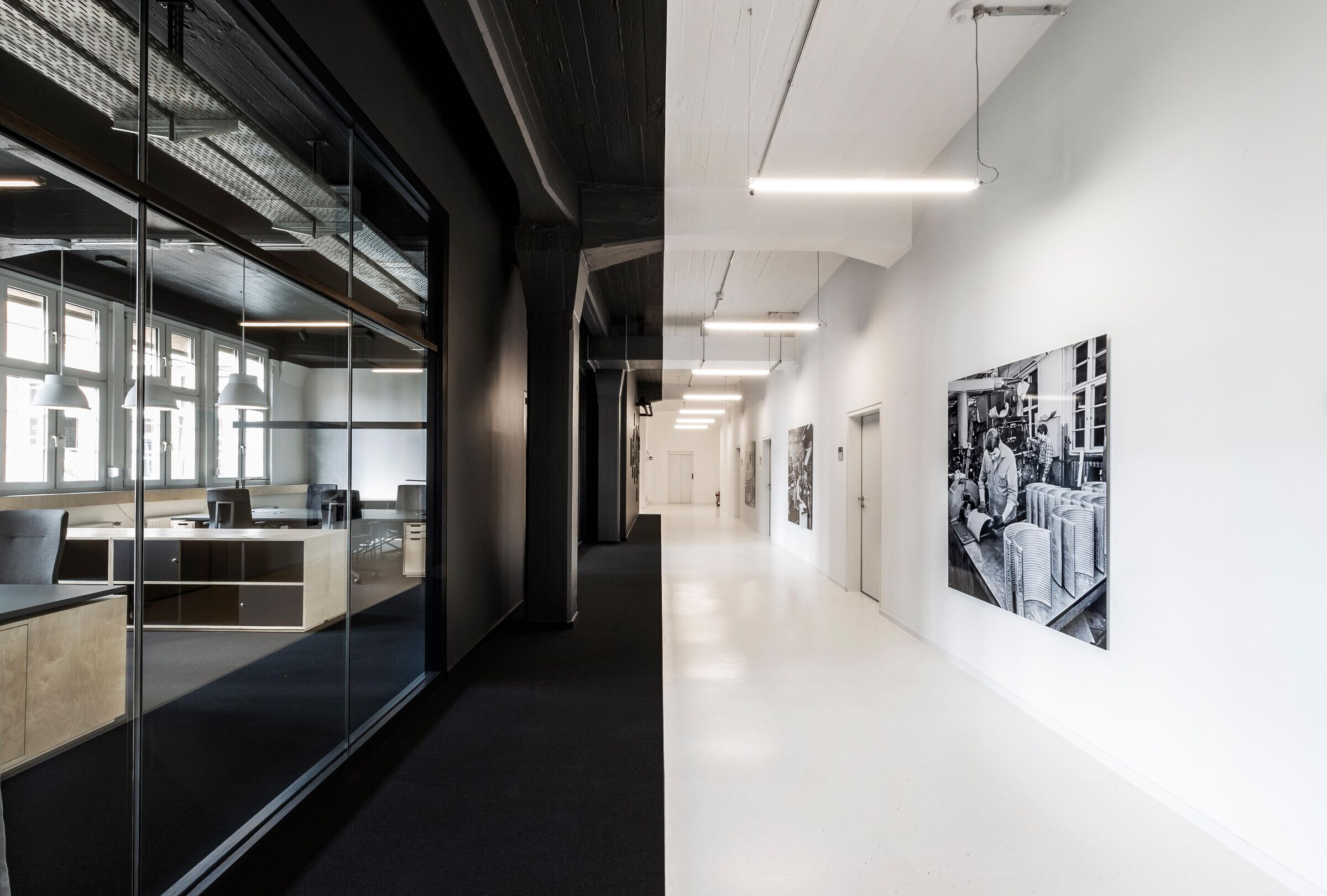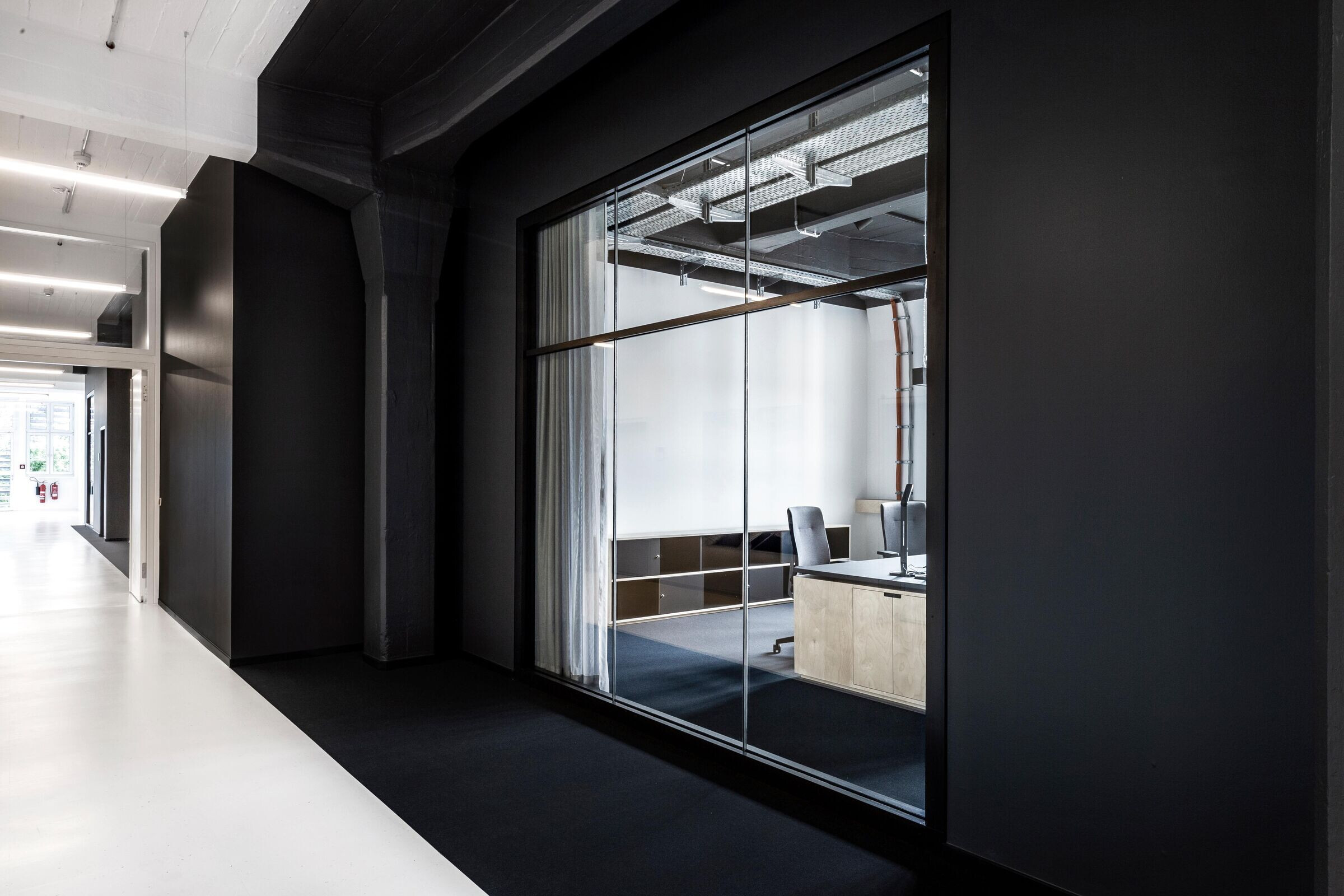 The opposite area is colored in anthracite. It is equipped with spatial extruded letters of classical type faces which have played an important role in the history of print production. To visually connect the corridor, offices and meeting rooms some walls are made of glass. Partly black surfaced furniture handcrafted of plywood mixed with simply shaped black desks bring some coziness to the office space.
The meeting spaces are equipped with red painted high tables and stools to obtain higher dynamics in "quick-decision-meetings".