A school gym with a difference, H2o Architects with help from Maxiply have managed to create a contemporary space of elegance perfect for the McKinnon Secondary College community.
Slender steelwork, clerestory windows and off-white interiors combine to create a light-filled and modern space; the perfect backdrop for a range of sports and events to be held in the new gymnasium. As McKinnon's Principal, Pitsa Binnion explains, 'The light materials and acoustic  linings are both aesthetic and practical. The building is majestic if you can use that term for a gym!'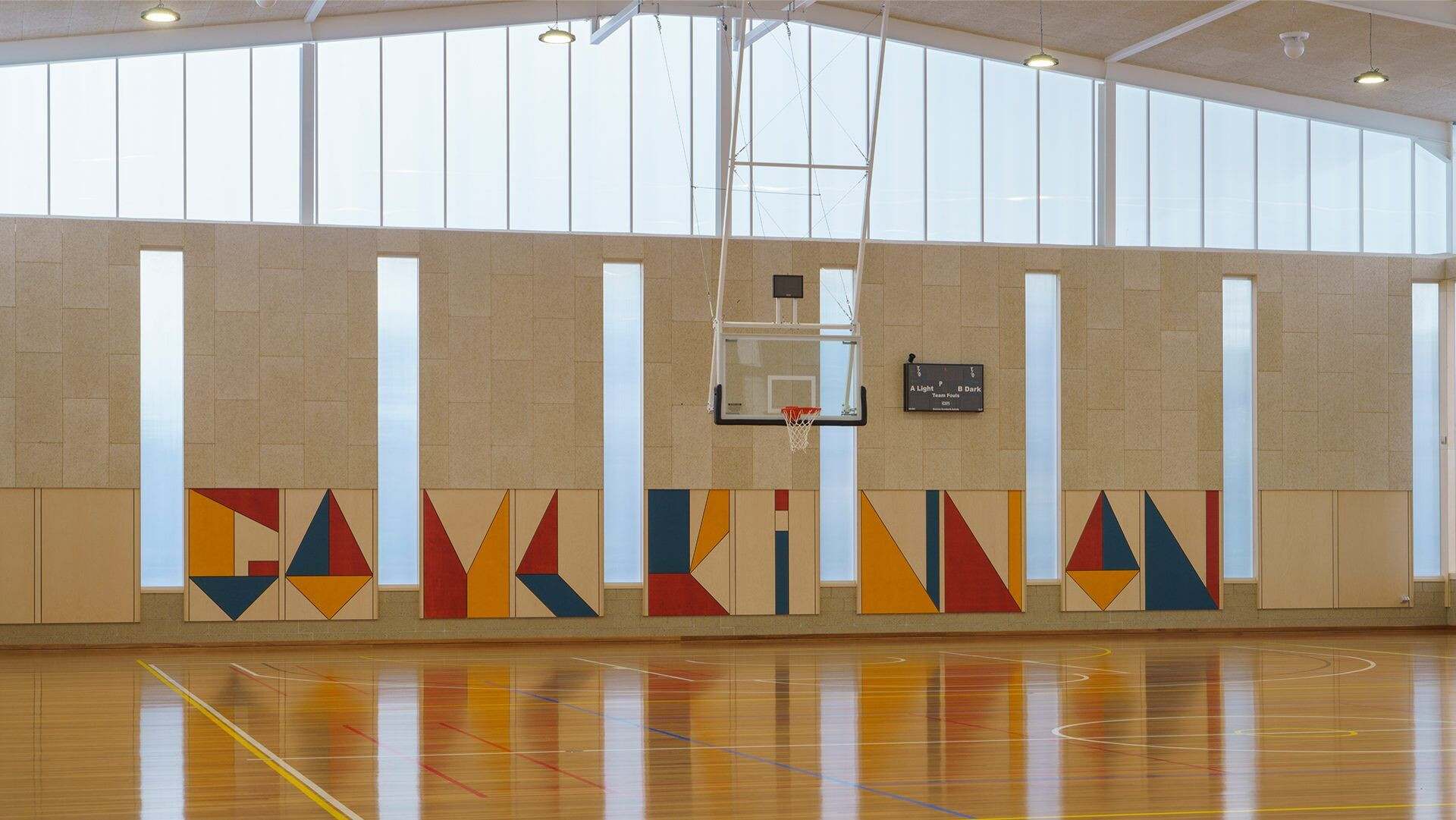 The definition of aesthetic and practical, Maxi Panel clads the lower sections of the walls to provide a robust finish rich with natural warmth and texture. At first, the rear wall of the gymnasium looks like an abstract artwork of vibrant red, blue and gold, but look closer and there's actually a hidden message: inspired by naval semaphores, the colourful triangular panels spell 'GO MCKINNON'! It's a creative use of colour that was perfectly suited Maxiply's large range of pre-finished hues, specifically White Terrace, Red Dust, Blue Pacific and Sun Flower. The colours chosen represent the school's colours and create an apt backdrop to the fierce competition and frivolity to fill the space.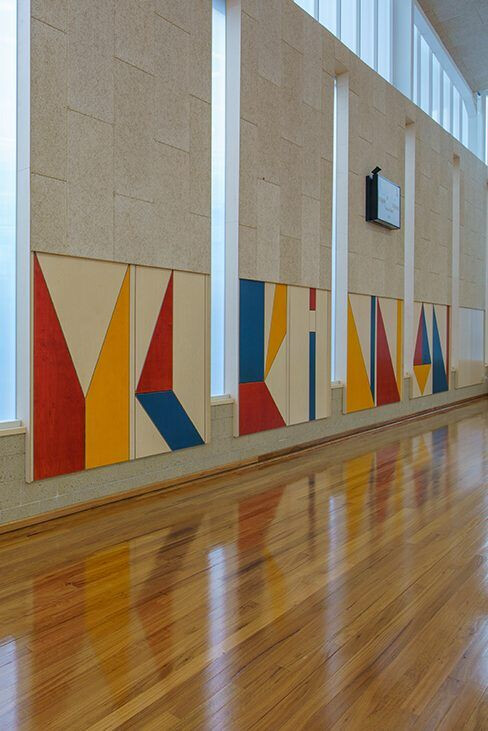 Featuring timber basketball, volleyball and netball courts, change rooms, a kiosk, storage, car parking and office space, the new gymnasium can be used for school sports as well as serve as a functional and beautiful space for the public as a gym for hire. Go McKinnon!