3deluxe expands its sphere of activity to the design of cruise ships! With the design of several salient areas on the new ship Mein Schiff 1 for TUI Cruises, 3deluxe implemented its first project in this inspiring design field. The christening of the new Mein Schiff 1 took place on 11 May 2018 parallel to the 829th harbour birthday in Hamburg.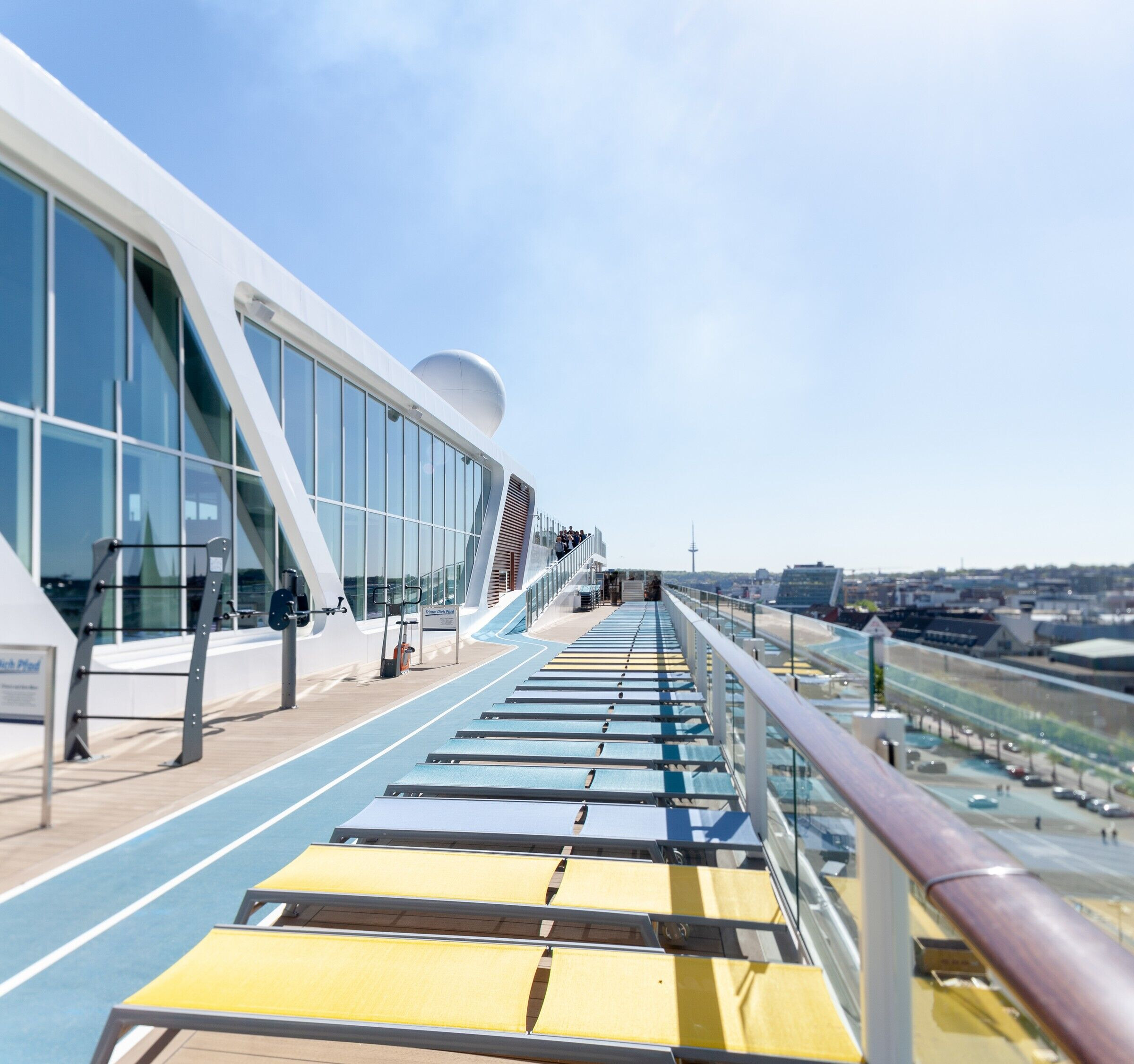 DESIGN-HIGHLIGHTS ON THE NEW CRUISE SHIP OF TUI CRUISES
Compared to previous new ships built by TUI Cruises, the new Mein Schiff 1 comes with numerous innovations. 3deluxe created some highlights concerning exterior and interior design, including the open decks with a pool area, shade roofs and deckchairs on the upper floors, or the spectacular, free-floating jogging trail, disengaging from the ship's deck at the rear and rising to the floor above.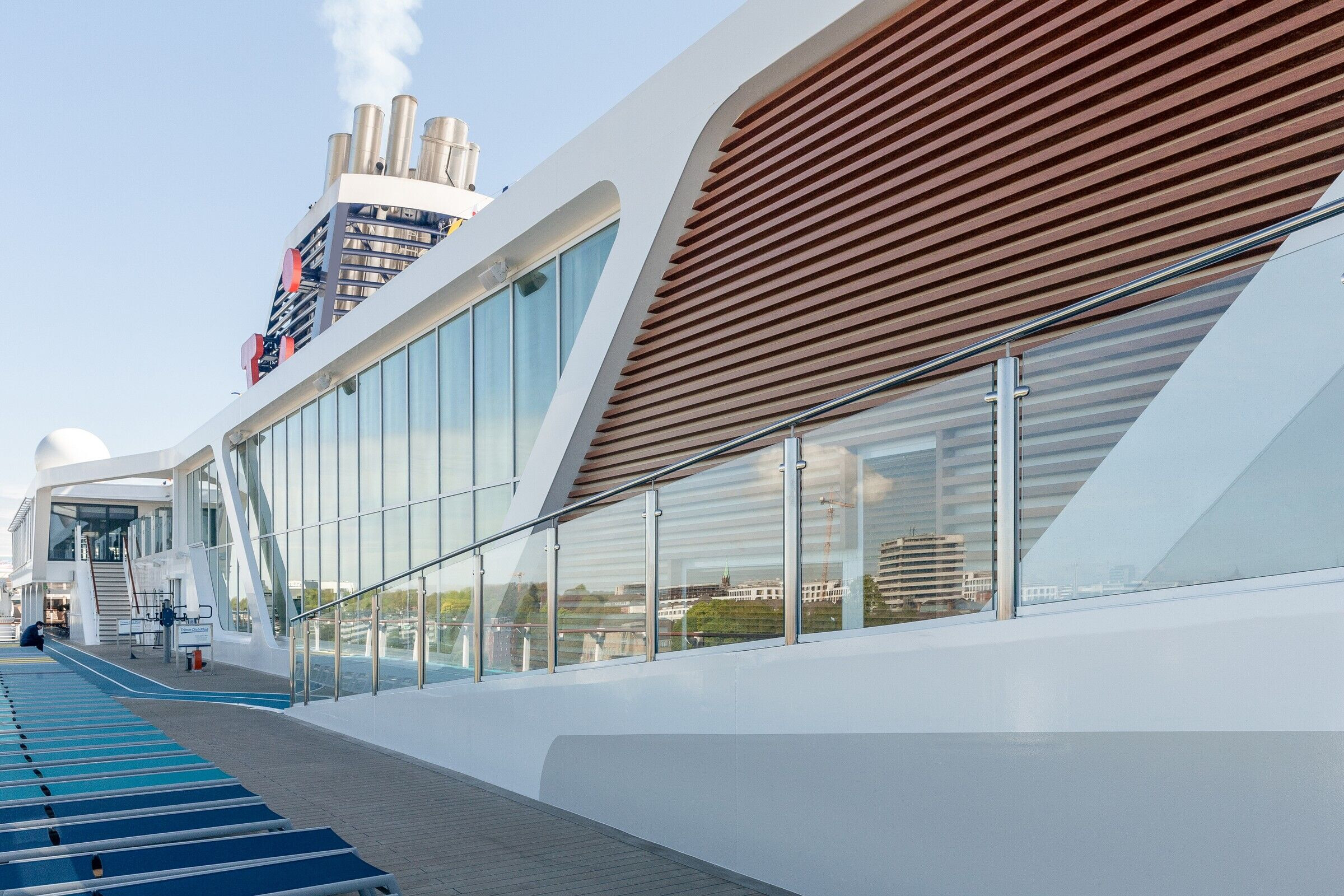 The characteristic rear view of the ship is defined by a freely designed glass façade, the so-called "Diamond", expanding toward the sides and providing an impressive panoramic view.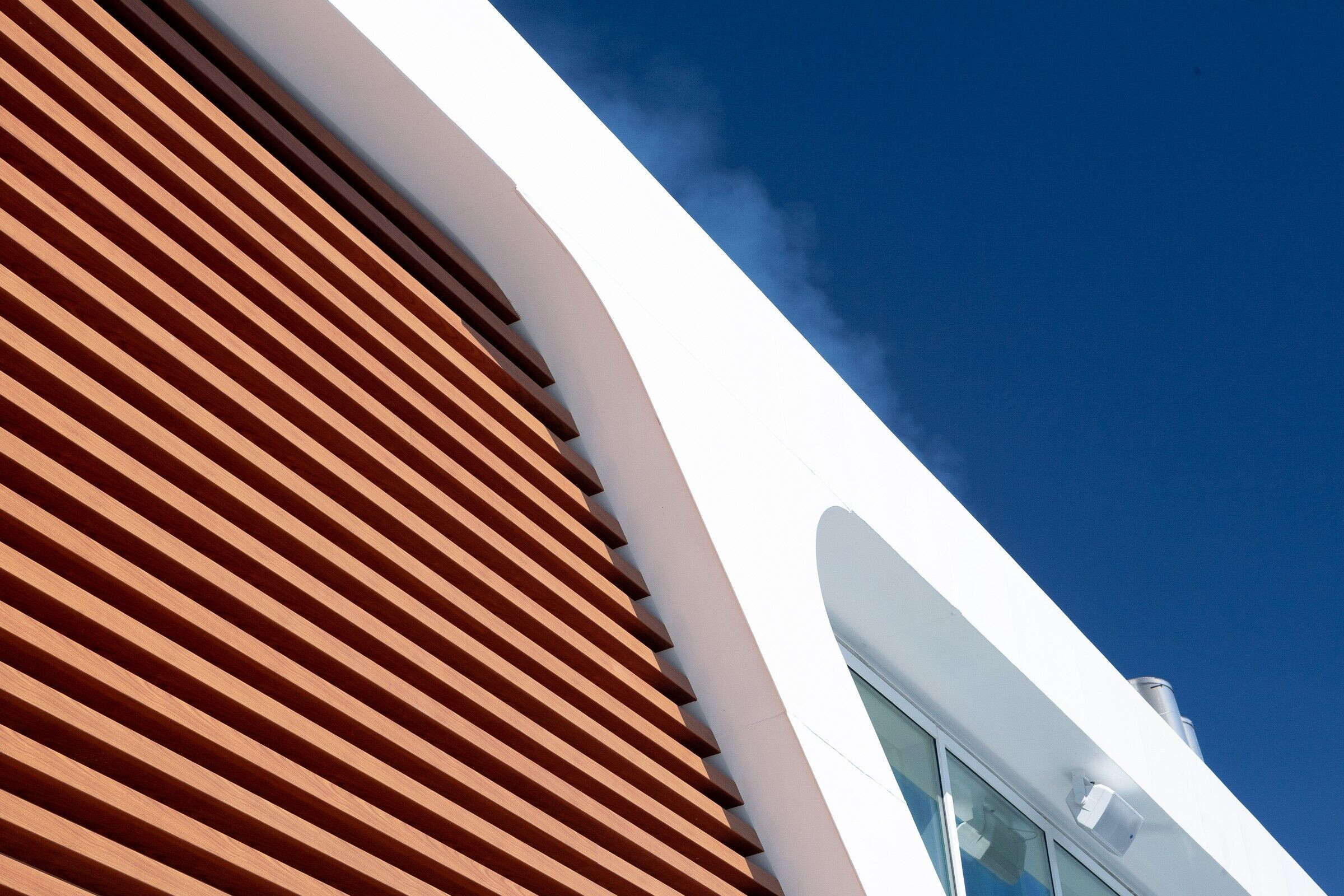 The modern and challenging sports facilities are an integral part of TUI Cruises' philosophy. In addition to the jogging trail, the "Arena", designed by 3deluxe, puts emphasis on this claim. The large covered hall provides a wide range of sporting facilities, including a climbing wall, indoor cycling and TRX full-body workout, and can also be used as an event space.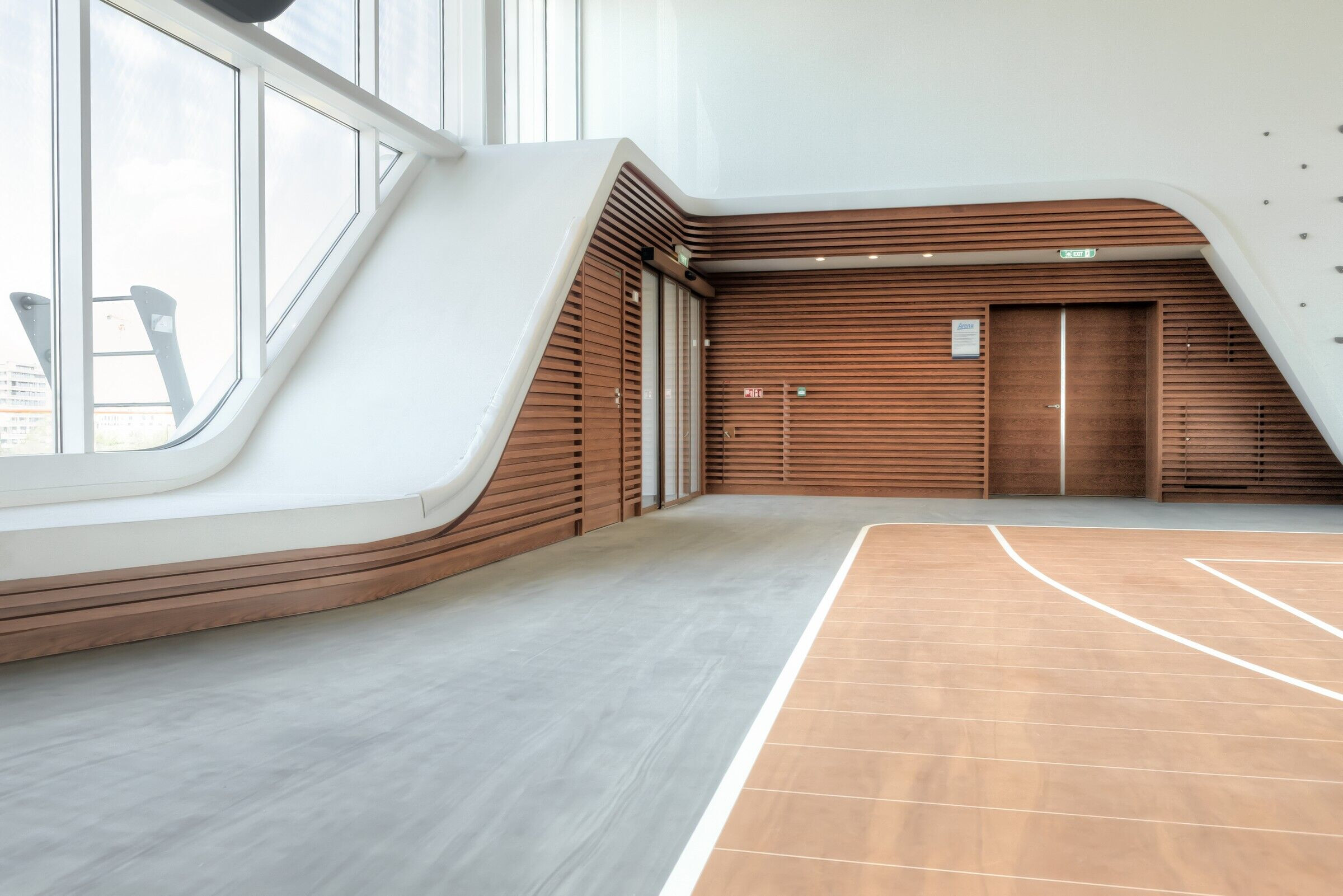 For 3deluxe, the project is the prelude to further, significantly larger assignments in the cruise ship design sector. On behalf of several international shipping companies the studio is currently involved in the conception and design of new categories of ship.