GriD joined this project during construction to provide design-assist services for the exterior envelope, interior amenity spaces, and branding for the hotel and restaurant.
This large-scale addition and expansive renovations to an existing hotel along the lake in Columbia, MD are nothing short of transformative. The developer envisioned a hotel that would become synonymous with Merriweather Post Pavilion, making it the preferred overnight location for musicians and out-of-town concert-goers alike.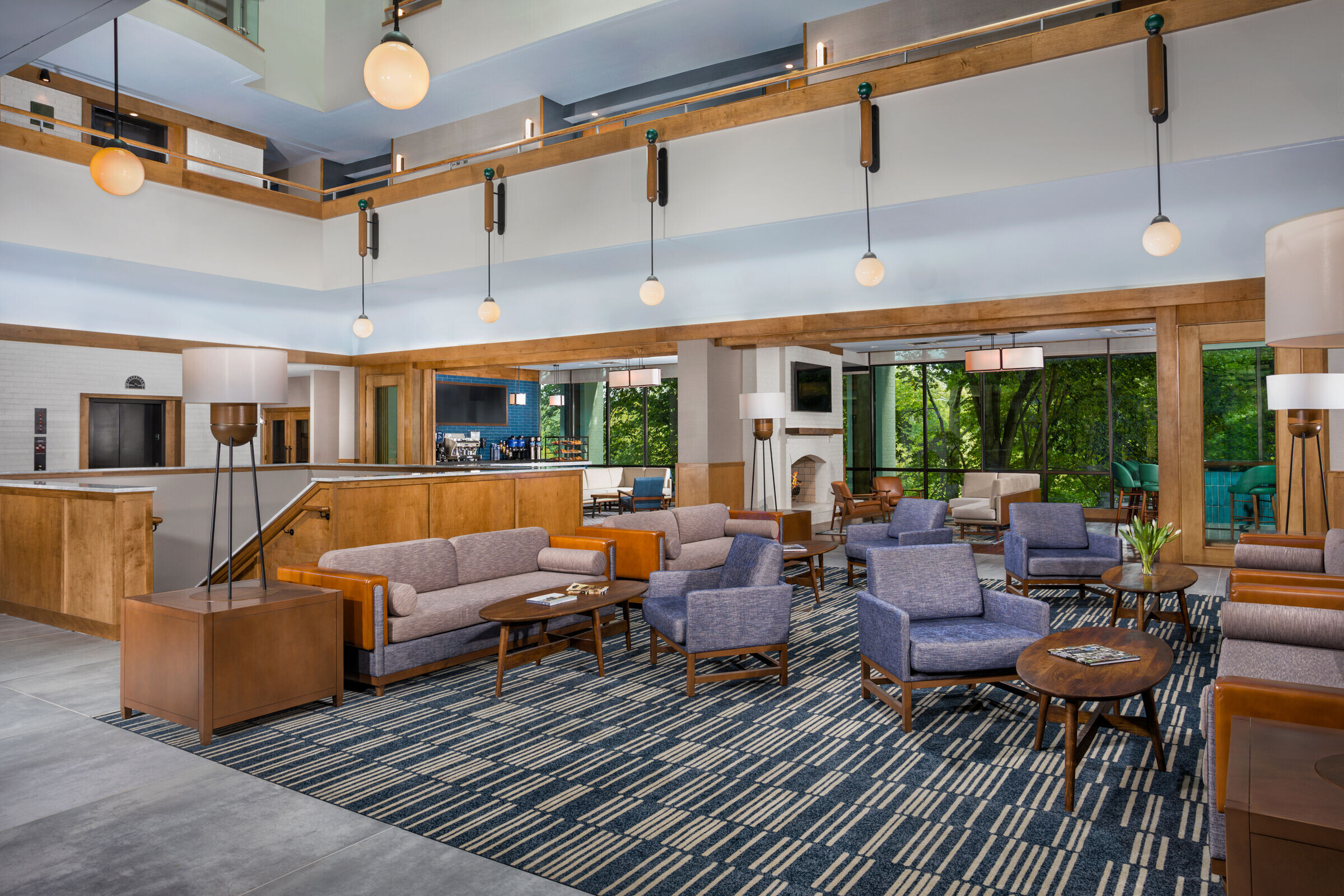 We were asked to infuse the project with the sensibility of a modern "lake house", both internally and externally. Overall, the strategy employed on the exterior was one of editing (i.e. simplifying), maximizing the clarity of the diagram through the judicious application of essential organic materials reflecting the surrounding landscape: copper, wood, and stone. A similar attitude was employed on the interior where the public spaces were reorganized to visually and physically connect visitors to Lake Kittamaqundi itself.